Have you ever hit the record button only to struggle with what to say in your video? Maybe you're still working on gaining confidence on camera. Perhaps you know exactly what you want to address but forget key details — driving you to hit re-record.
Well, now, the BombBomb offers speaker notes for all BombBomb users to help you avoid missing important information by allowing you to write it before you say it — to make recording video messages seamless.
Watch the video below or keep reading to learn where to find notes while recording in your account and for some best practices to get the most out of this feature. 
Accessing Speaker Notes
From any page in BombBomb, click the "New Video" button at the top right of your screen and select "Record Yourself" from the dropdown.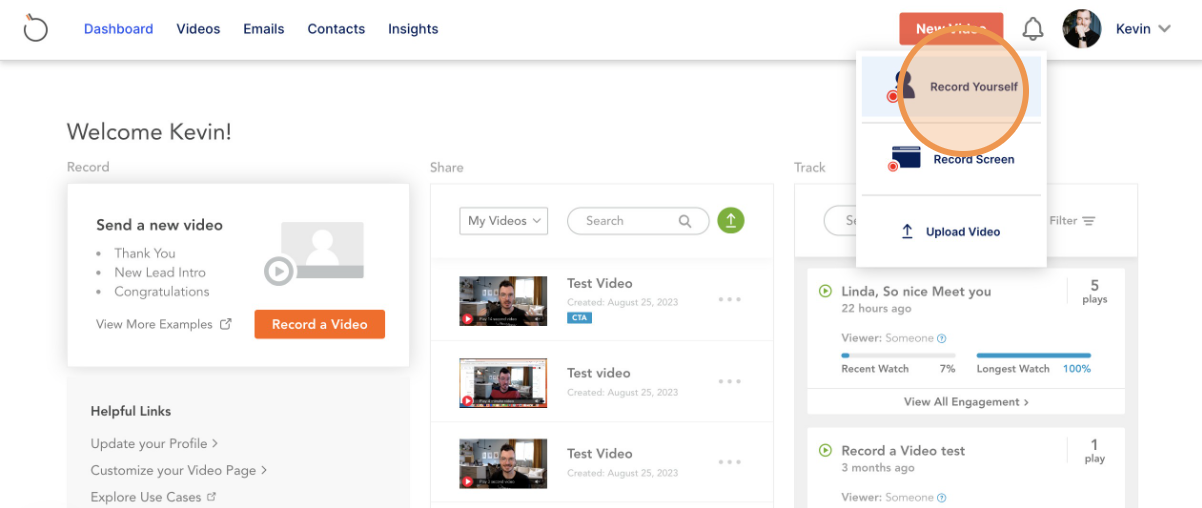 Once you're on the video record page you'll see speaker notes toggle right above your live video.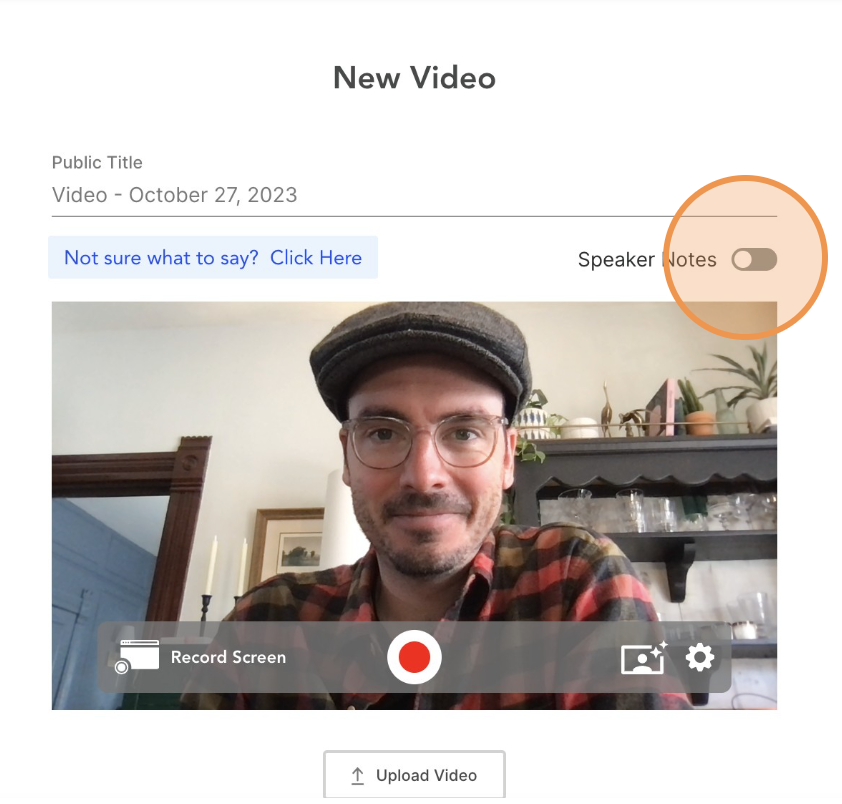 Once you toggle it on you'll now have a space to write whatever notes you need to remember for when you record your video.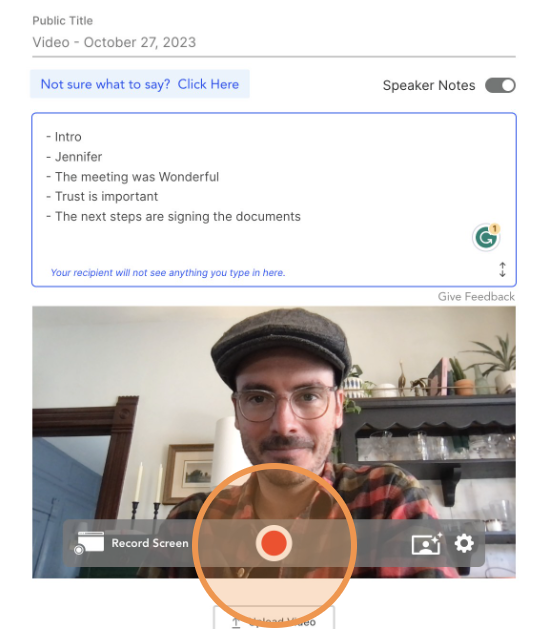 Best Practices for Notes While Recording
1. Don't use your notes as a script — keep your videos as authentic as possible.
2. Follow the below framework to hit key points that bring value to your recipient:
Relevance: Why you're reaching out

Reward: What you have to offer your recipient

Request: What you need from your recipient (Tip: Use your CTA to drive them to take the next step you need them to take.)
3. Segment your notes with bullets or space them out to make it easy for you to view everything you need to say in your message.
To learn more about creating videos people will want to watch, check out this article.