Welcome to BombBomb! One of the first steps you should take in your BombBomb account is to fill out your profile information.
Your profile contains all of the information that will populate your signature block in your emails. Keeping your profile up to date will ensure your emails are as accurate as possible.
Watch this video to learn how to edit your profile or keep reading below!


If you'd prefer to read, here's a step by step:
Step 1: Login to your account. Then hover over your name in the upper right corner of your BombBomb account. Click "Edit My Profile."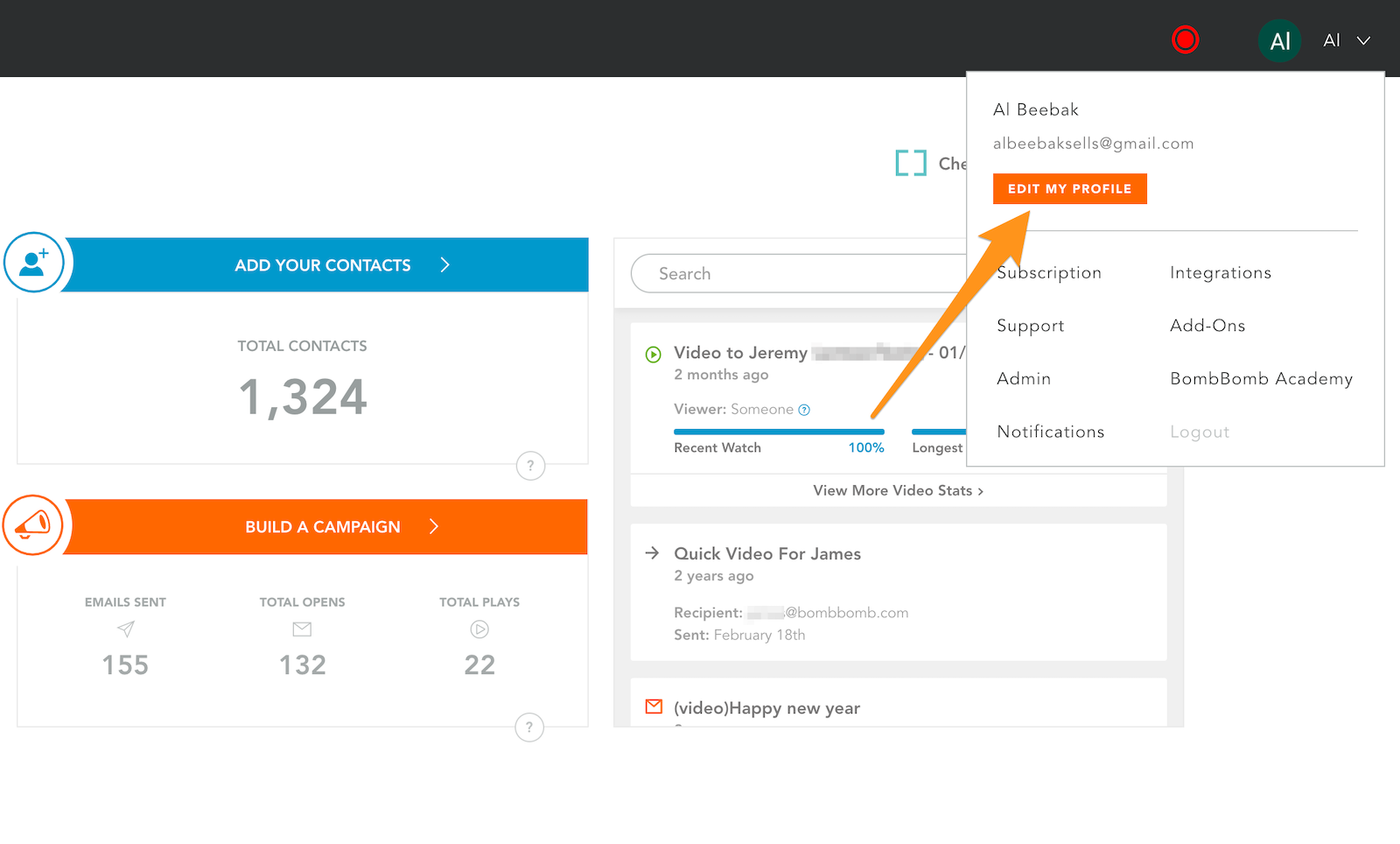 Step 2: Fill out the basics. On the "Basics" tab in your profile, ensure the "Street Address" field and the accompanying address fields are filled out in order to comply with anti-spam laws. In the "Email Address" field, you can change the address associated with your BombBomb account if you'd like, as well as changing the timezone field, if desired.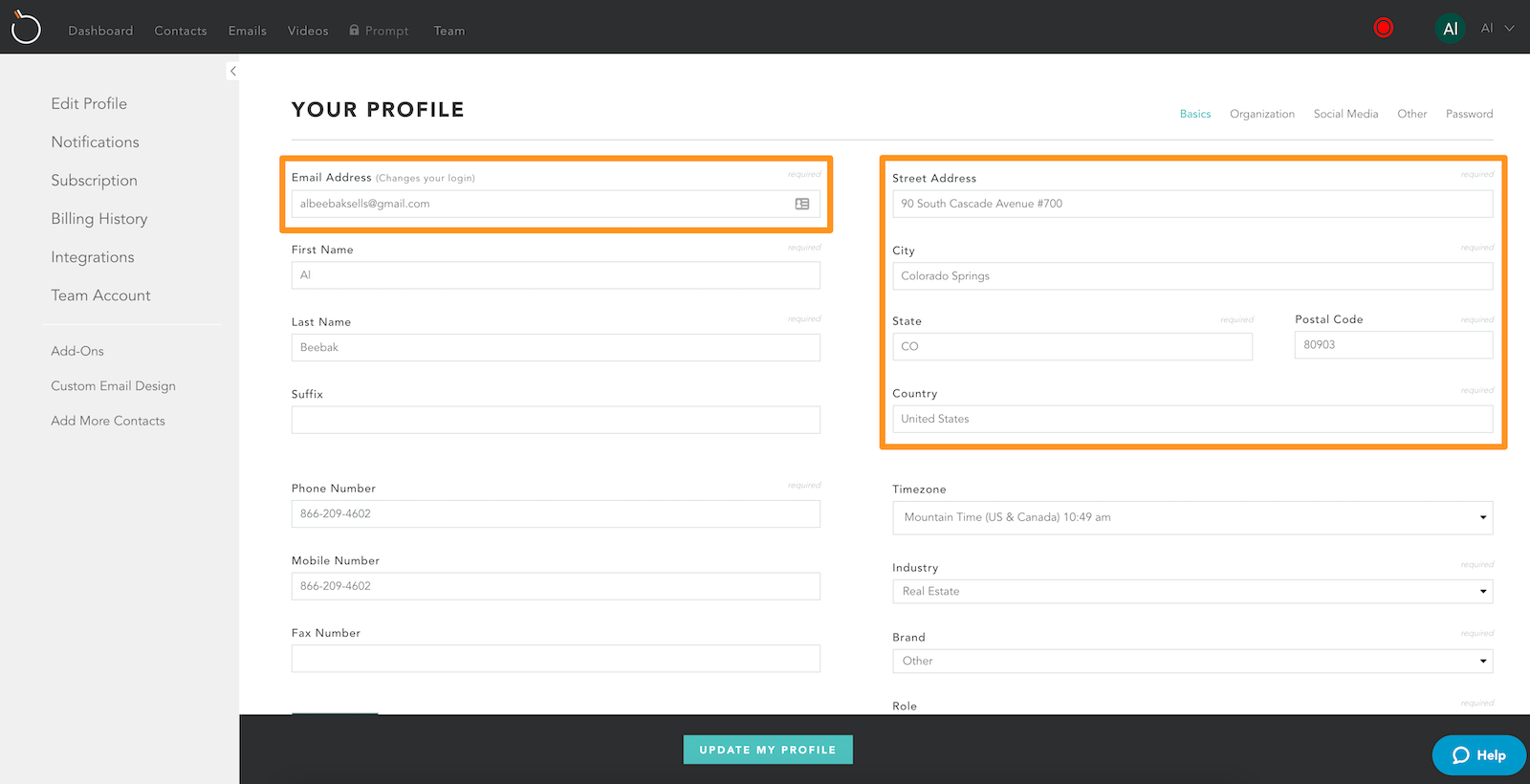 Step 3: Add your photo. Scroll down on the Basics tab. On the bottom left, you'll see the option to upload a photo. Upload a headshot to accompany your signature block on your emails. This will personalize your emails!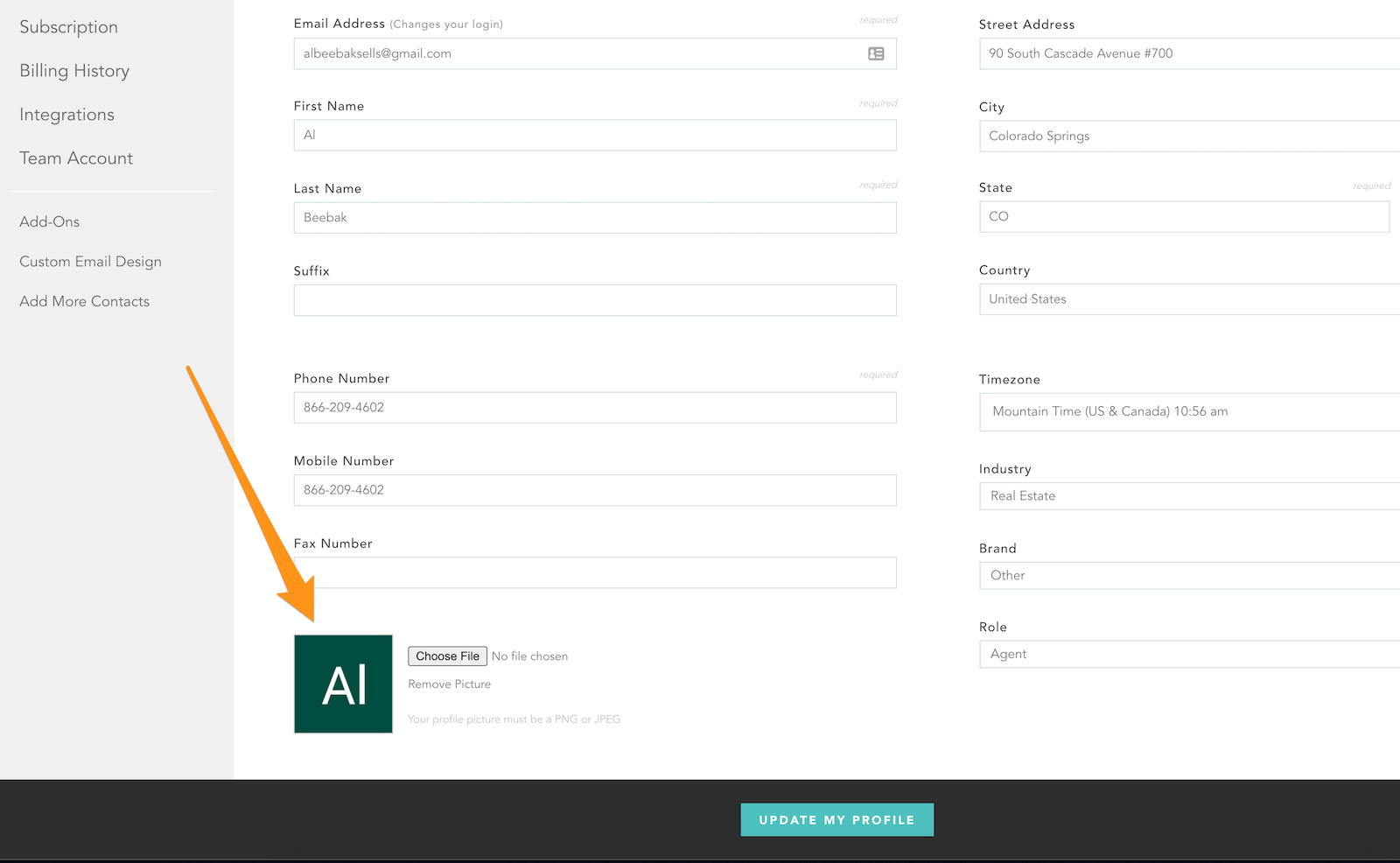 Step 4: Save your work. Once you're finished uploading a photo and making any edits to your information, click "Update My Profile" at the bottom of the screen to save your information.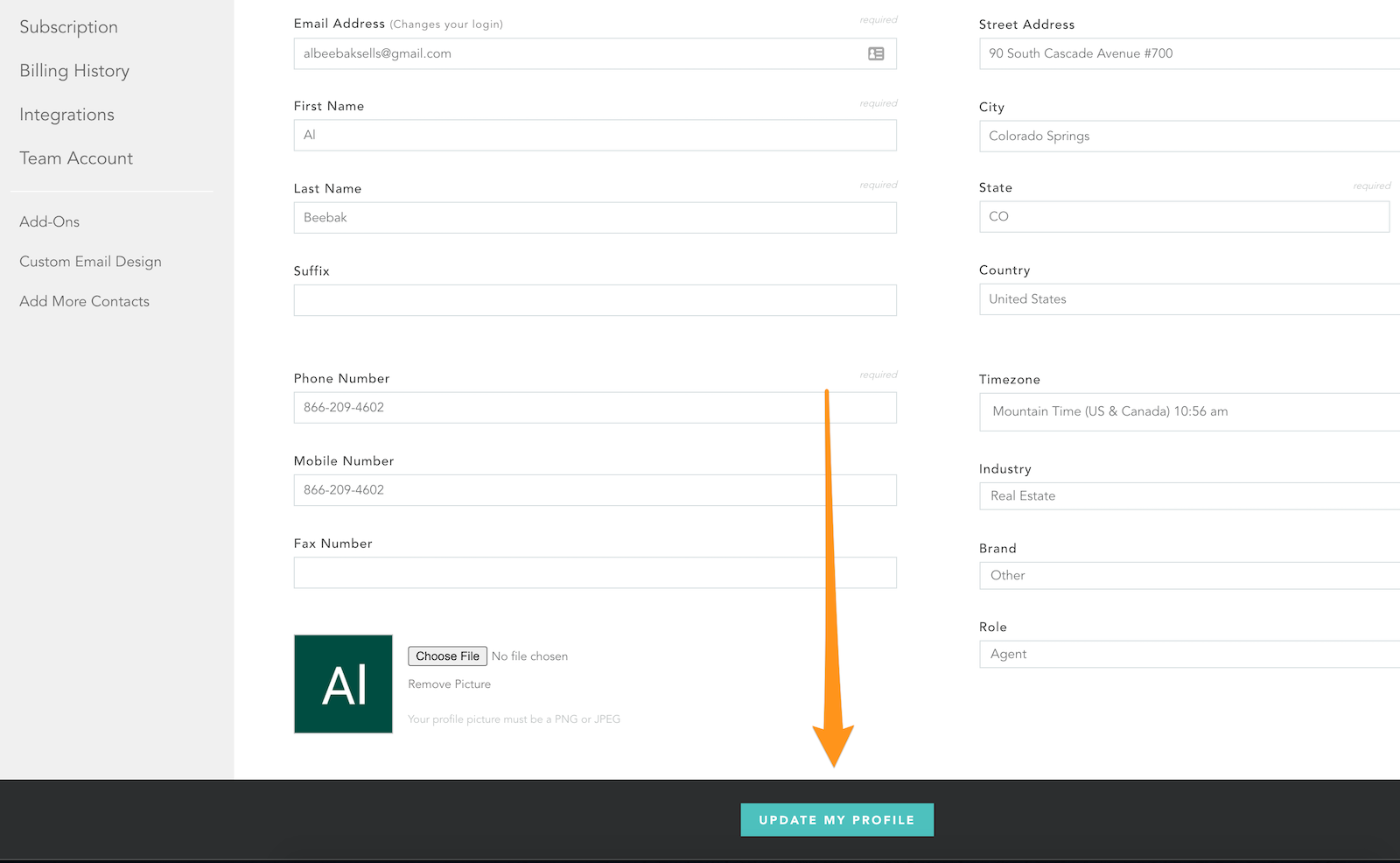 Step 5: Add your organization name and logo (optional). If you'd like to add information about your organization to add to your email signature, such as the name, logo, or website, click on the "Organization" tab. Don't forget to click "Update My Profile" at the bottom when finished.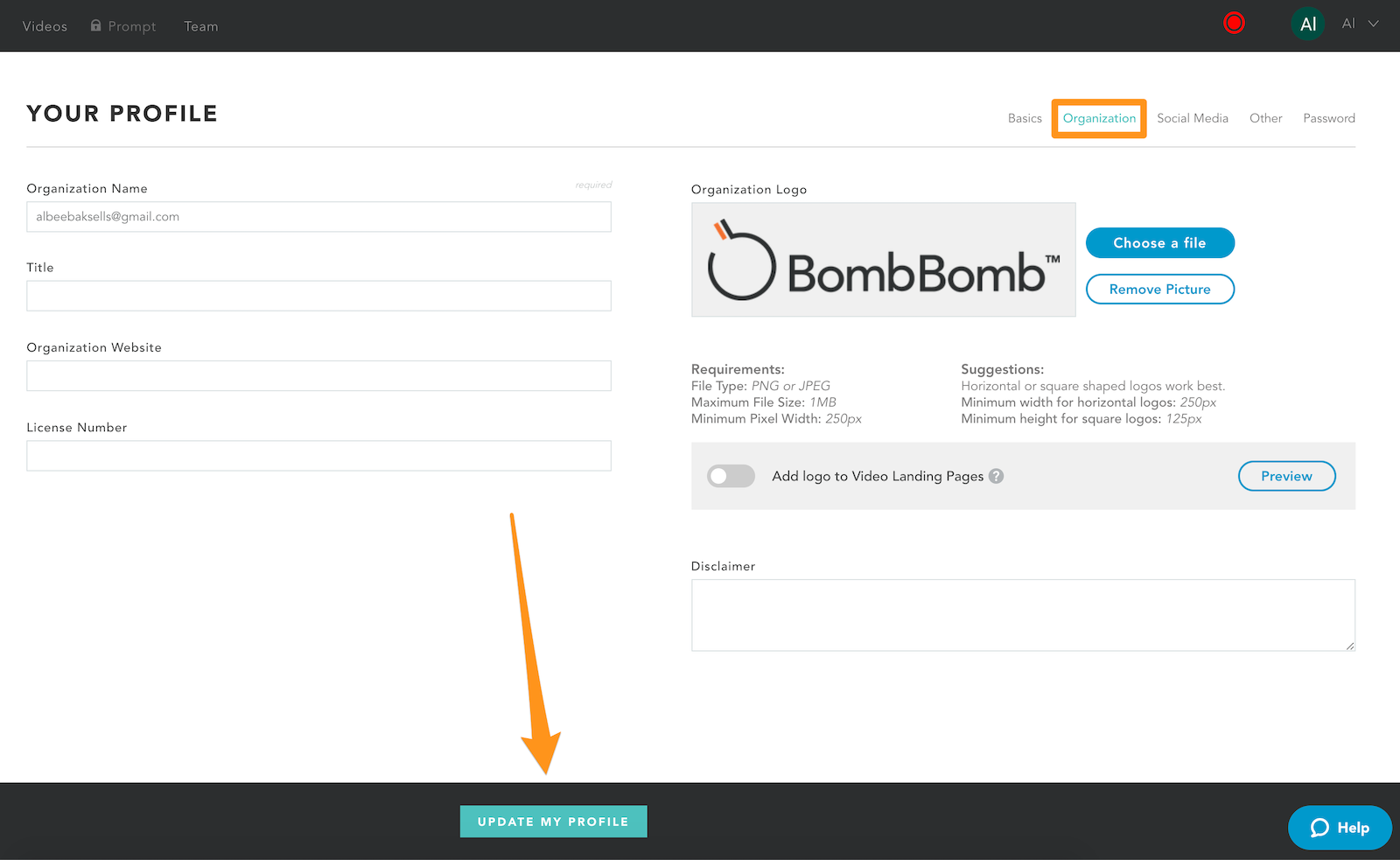 Step 6: Add your social media info (optional). If you want to have icons on the bottom of your emails that lead to your social media channels, including Twitter, Facebook, YouTube or LinkedIn, go to the "Social Media" tab and fill in your social media websites.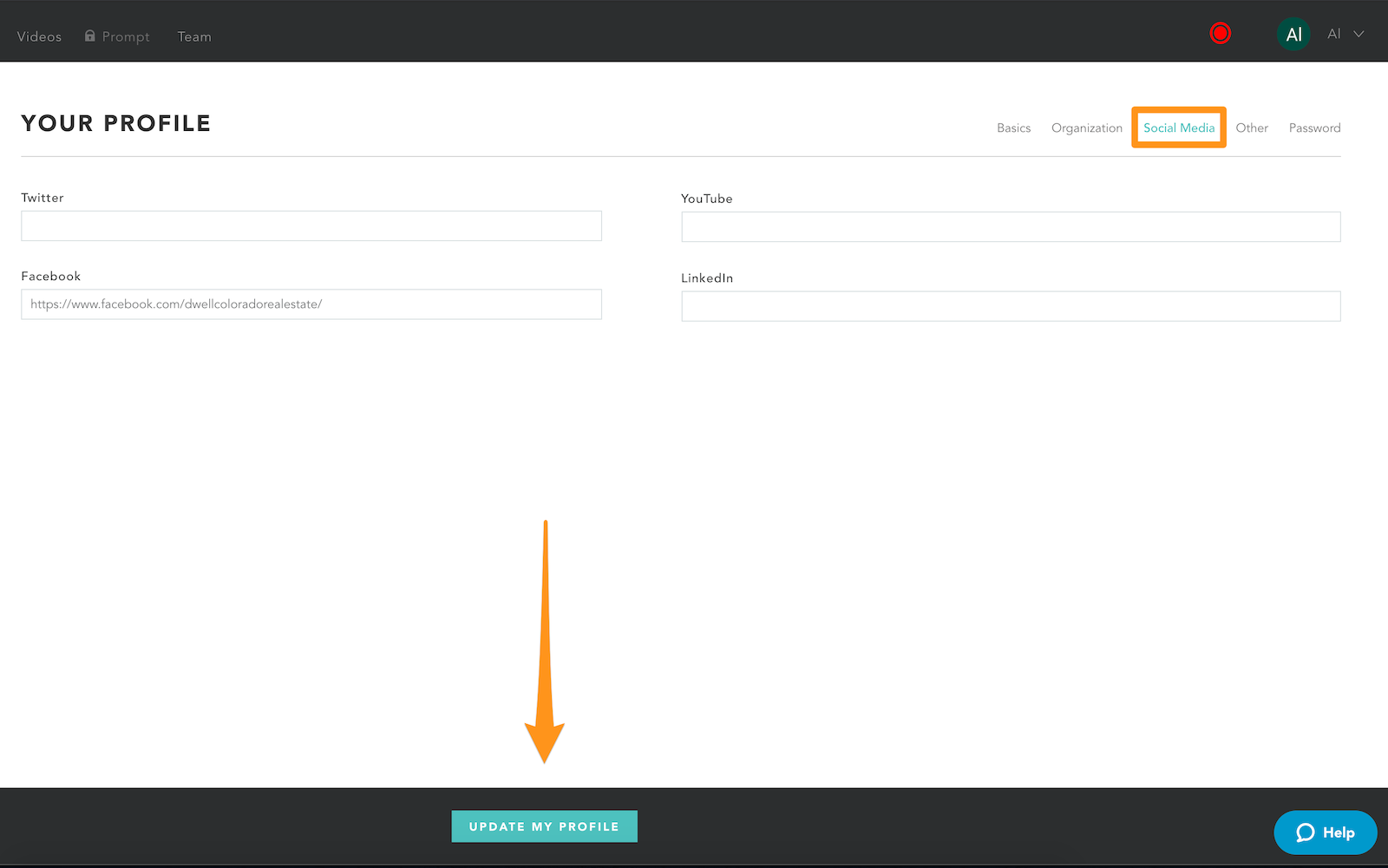 Step 7: The "Other" tab (optional). In the "Other" tab, you have some additional options. You can find your affiliate link in this tab if you are an affiliate. The "CRM Tracking Email" field is only for specific integrations. This is also where you'll find custom fields that your team admin may have created for you to fill out. You can also check the "BombBomb Insiders" option to to stay in the loop on the latest updates or features that BombBomb releases.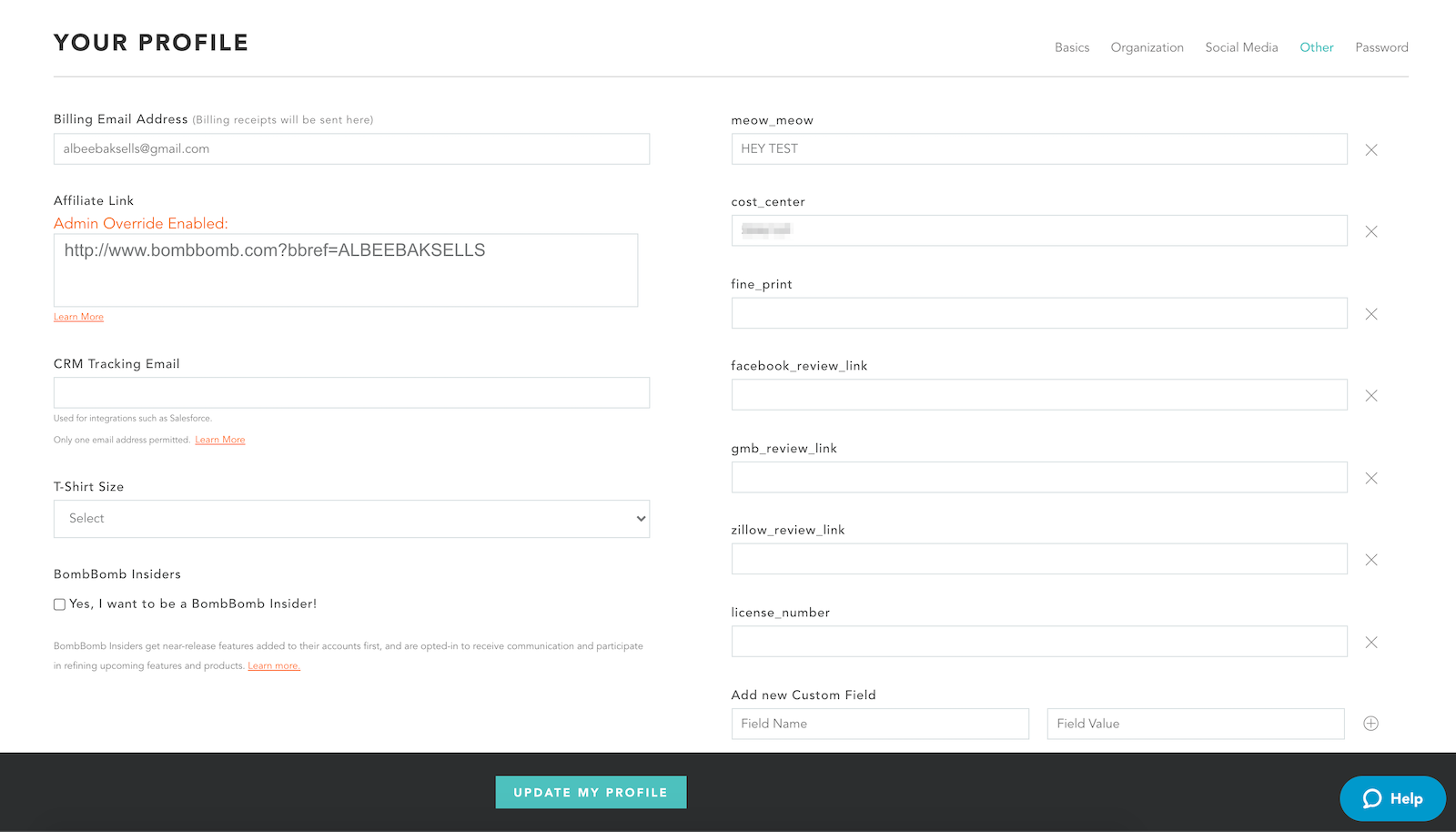 Change your password (optional). If you'd like to change your password, you can click on the "Password" tab. As always, make sure to save your work by clicking "Update My Password" at the bottom of your screen.