Using BombBomb for one-to-one sends is the best way to build your relationships with people on an individual basis. However, what if you're sending an email that is applicable to a larger group instead of just one person? What if you want to send to a list instead of only one contact? How do you send content that is relevant, but keep it personal enough so your recipients feel valued? Luckily, variables can take care of this. 

Variables are elements you can use in your text that pull information from your contact's details and insert them into your email. Variables also pull from your profile information. These elements are useful for keeping your emails personal and ensuring your information, no matter how many times you've changed your profile details, is always up to date. 

Check out the video above to learn how to insert and use variables in your communications!
If you'd prefer to read, here's a step by step: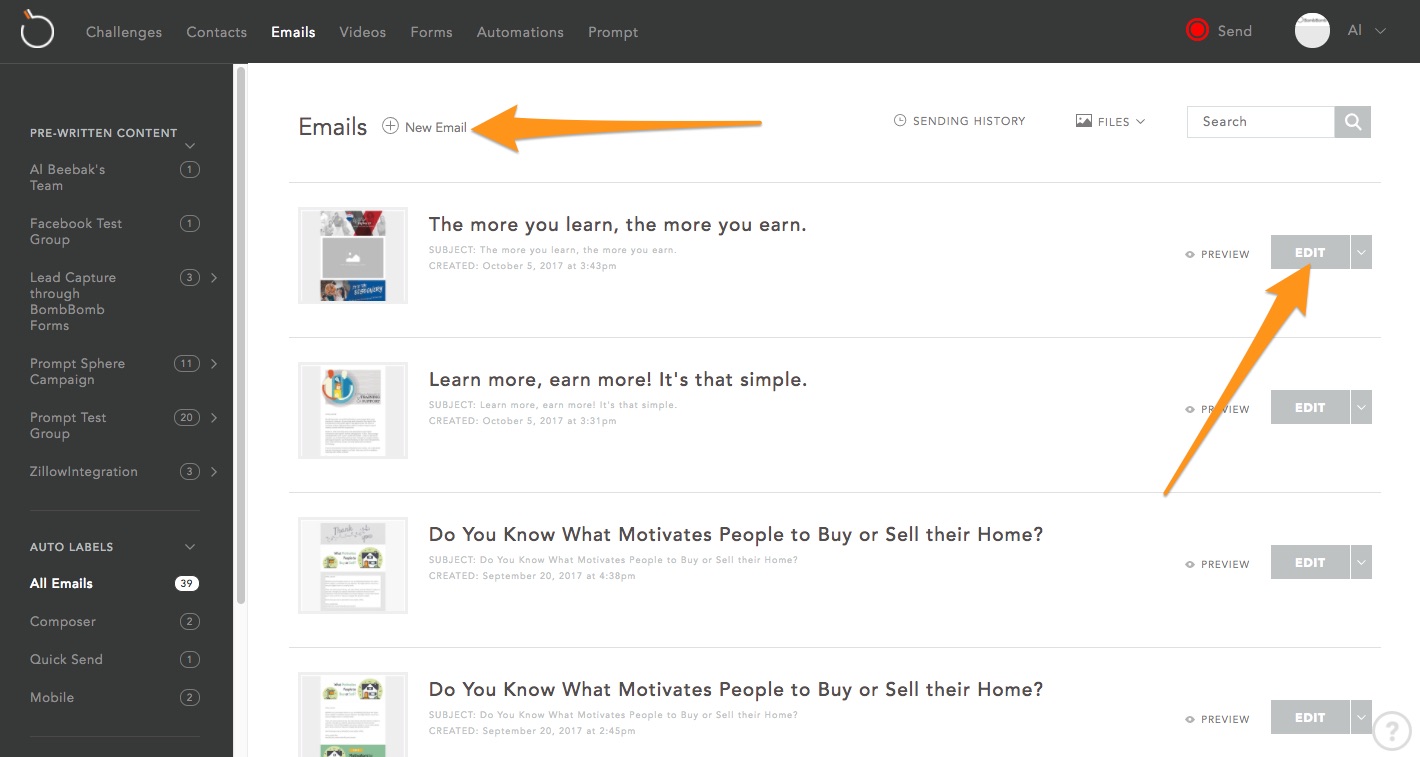 Log into your BombBomb account and click on the Emails tab. To start, you can either create a new email or edit an existing email by clicking the "Edit" button next to the email you choose. In this example, we're going to edit an existing email.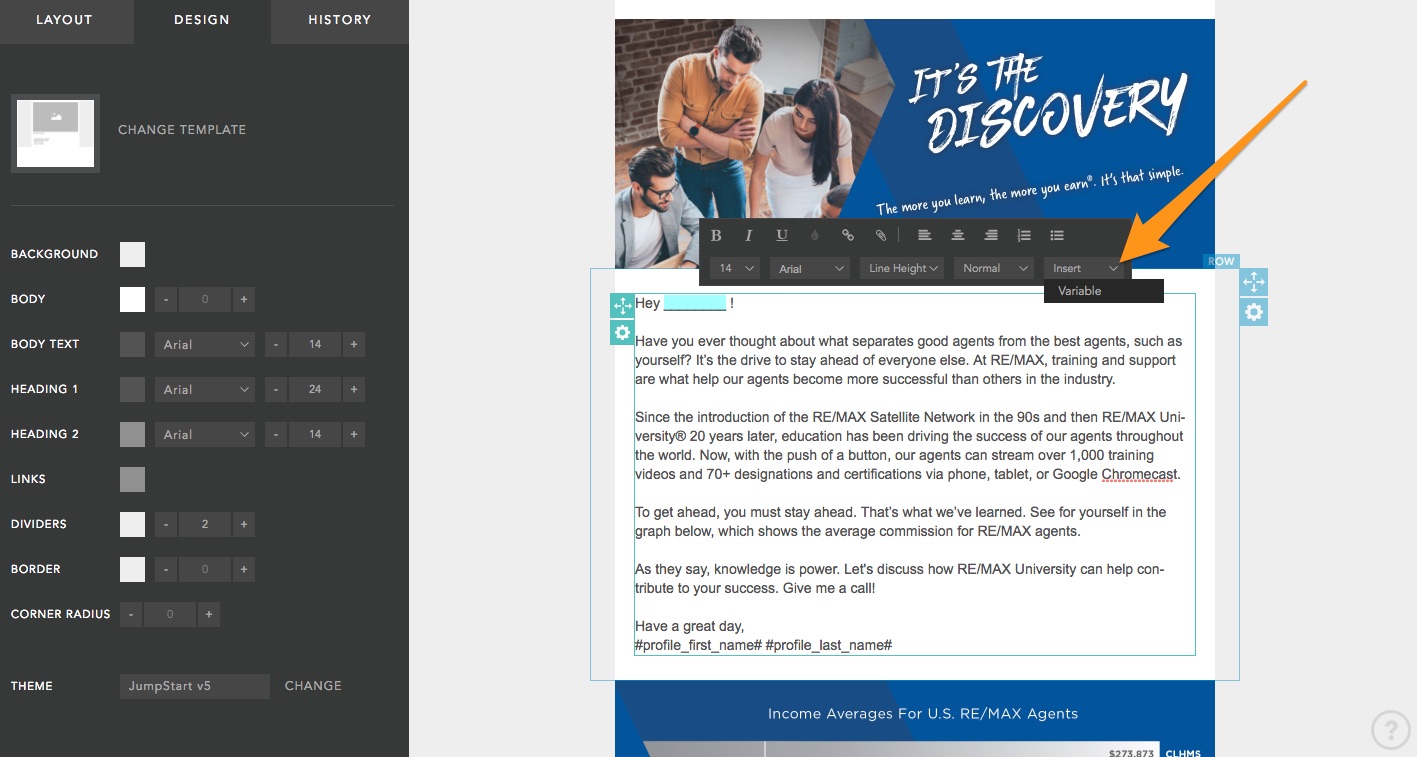 To insert a variable, click inside the text box of your email and place the cursor where you'd like the variable to go. In the hovering tool bar, click the "Insert" dropdown and select the "Variable" option.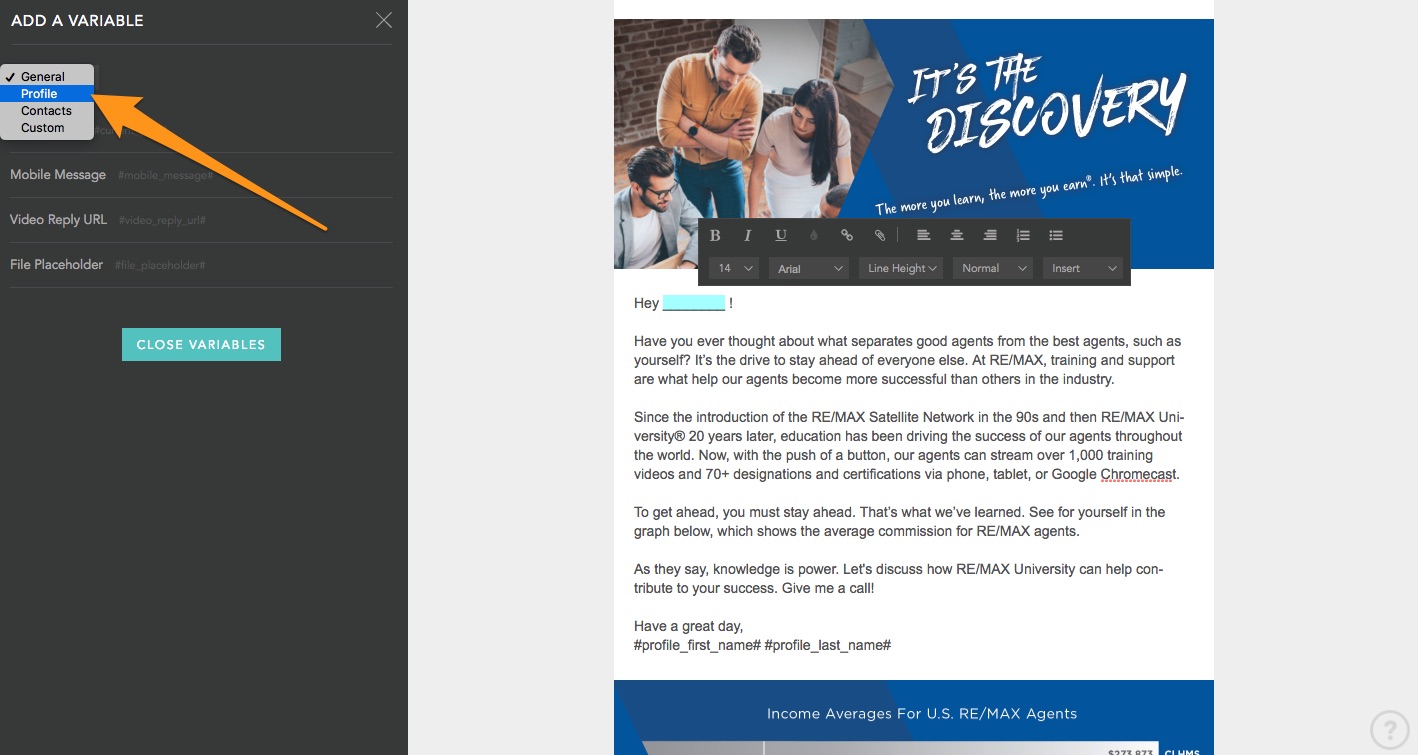 The variable editor will appear on the left side of your screen. You will be shown the general variables by default. To change what kinds of variables to choose from, click the dropdown and select a different category of variables. General variables are generic terms, profile variables pull information straight from your profile, contact variables pull information from your contacts' details, and custom variables are variables you can create yourself.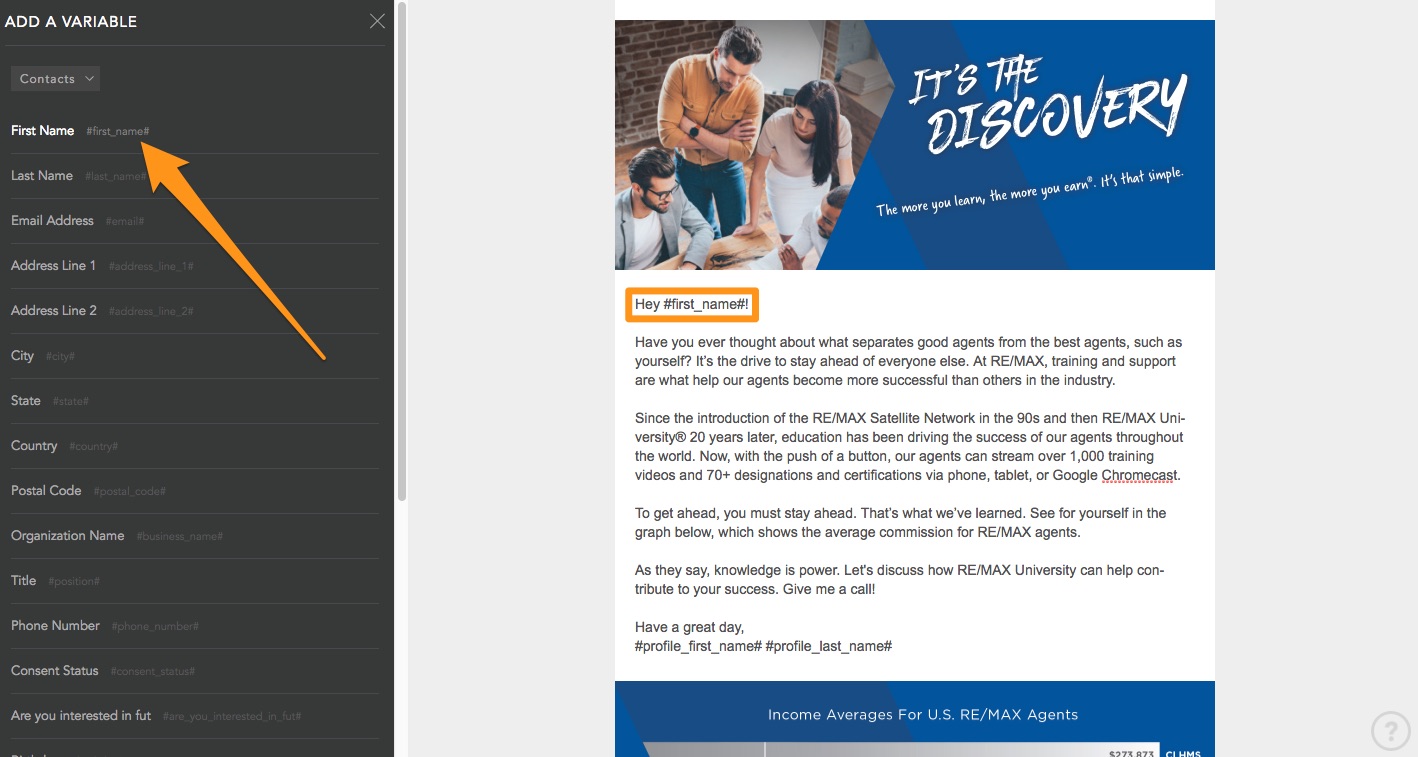 Underneath the category of variables, just click on whichever variable you'd like to use to insert it into your email. In this example, we chose the "First Name" variable in the "Contacts" category. Now, in the text box, the first name variable ("#first_name#") is inserted at the beginning of the email. When the email is sent, the variable will then be filled in with the recipient's first name.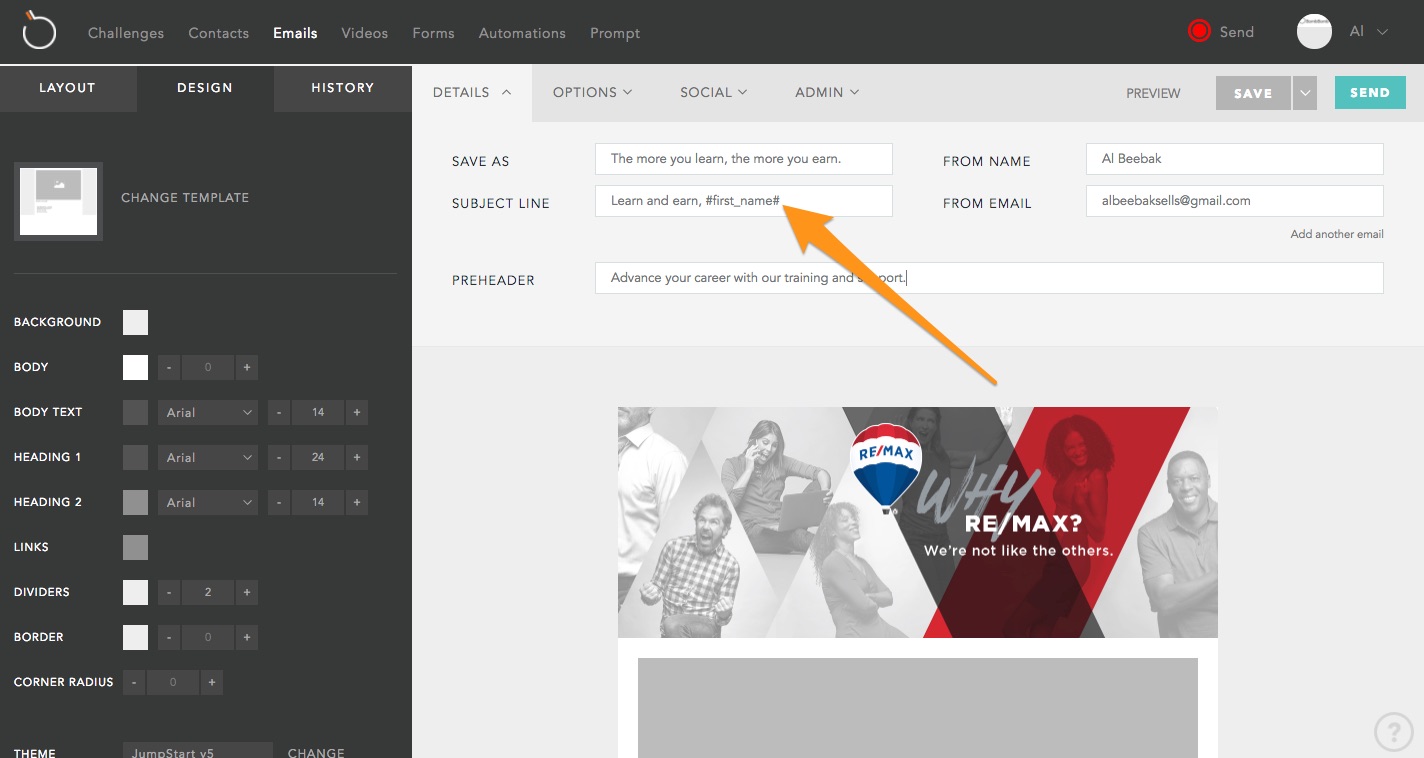 You can also use variables in other places of your email! For example, you can also use variables in your subject line. This can help personalize your messages more effectively and encourage people to open your emails.