Seeing a message that says "Your Contacts are Oversubscribed" in your account? Don't worry — this isn't alarming and is perfectly normal, so let's talk about what this means.

Watch this video to learn about being "oversubscribed," or keep reading below.
Being oversubscribed means that you have gone over the contact limit designated for your current subscription. If you're oversubscribed, you'll see a banner in your account saying "your Contacts are oversubscribed" as soon as you log in letting you know that you are over your contact limit.


Luckily, there are a couple quick and easy ways to get your contact numbers back down within your limit. You can:
Delete or suppress contacts

Increase your contact limit


To delete or suppress contacts, head over to the Contacts tab. Click on "All Contacts" on the left of your screen. (Contacts in your suppression list will not count against your contact limit; however, you will not be able to send to them.)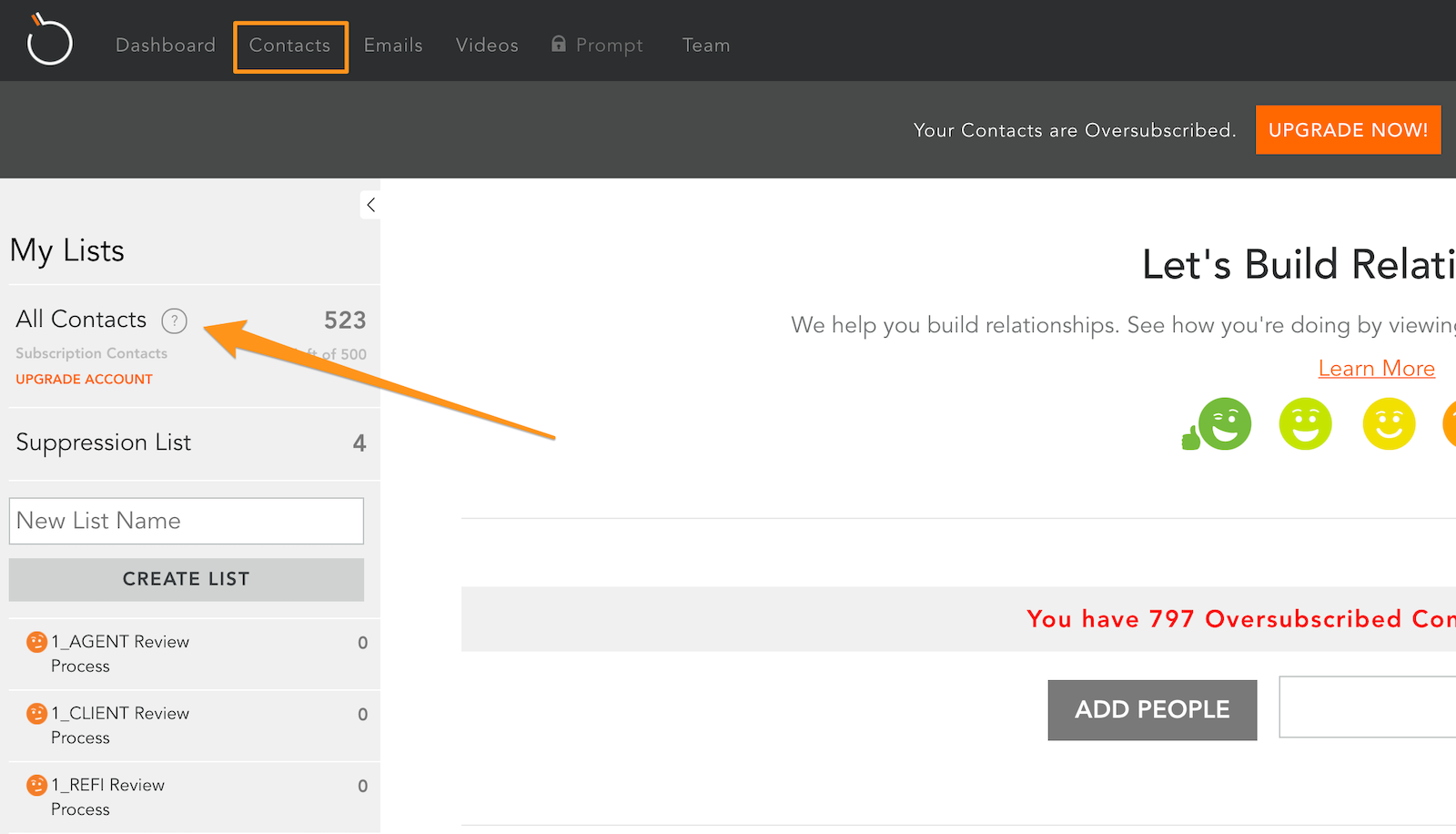 Hover over the contacts you'd like to either suppress or delete, and select the checkboxes.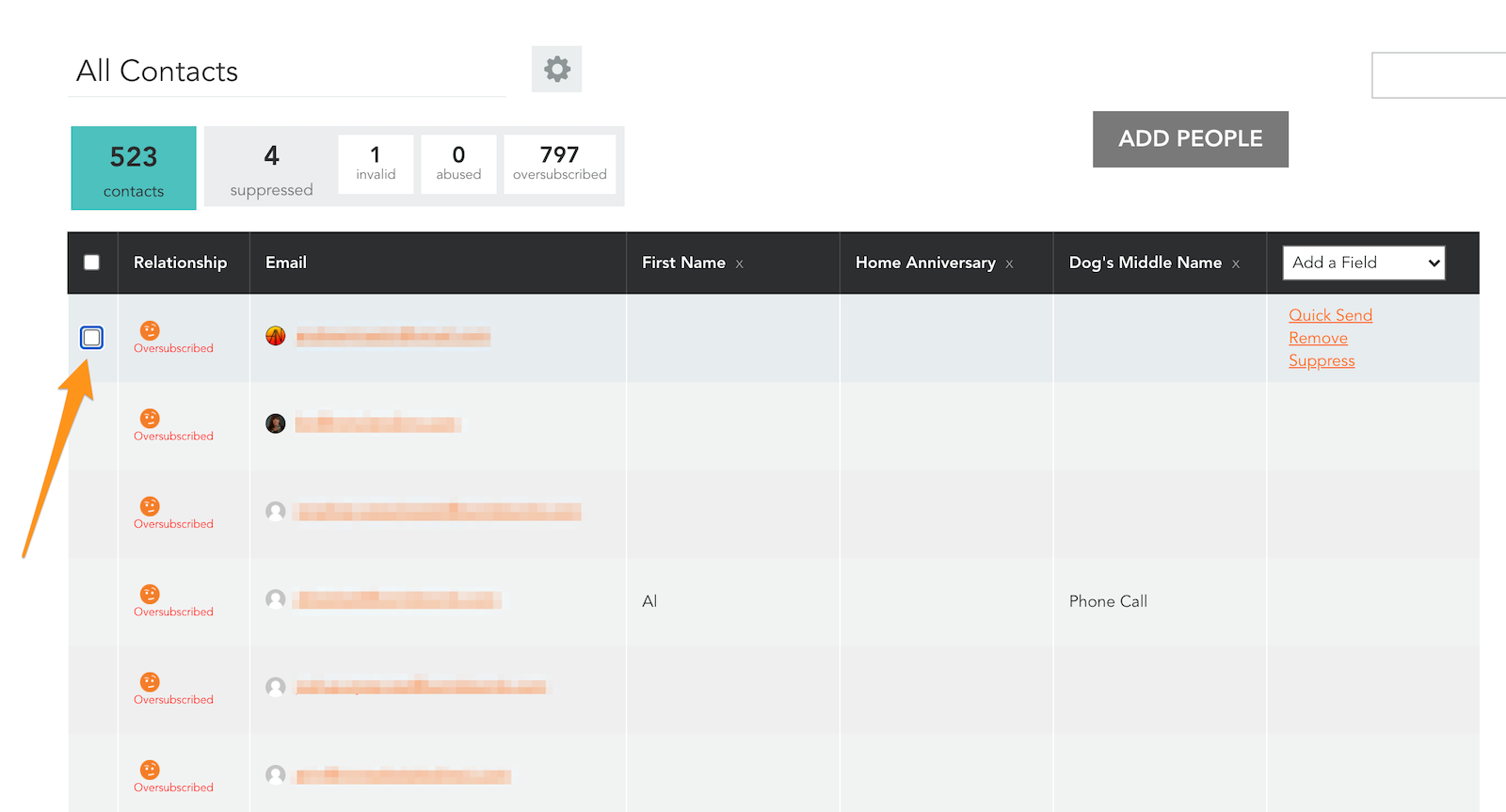 Above your contact list, click either "Delete Selected" or "Suppress Selected."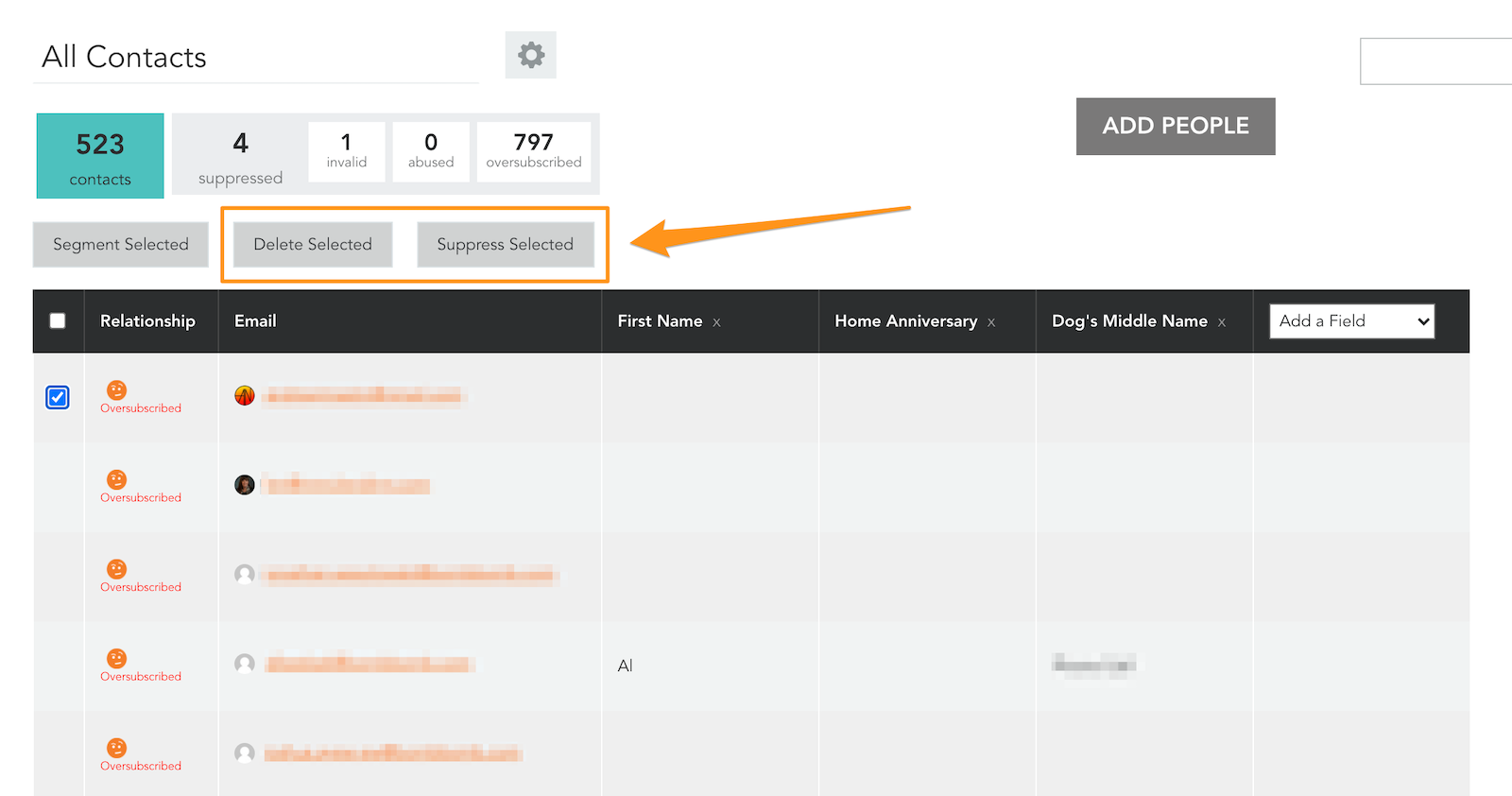 If you'd like increase your contact limit, click the banner at the top of your account that says "Upgrade Now!"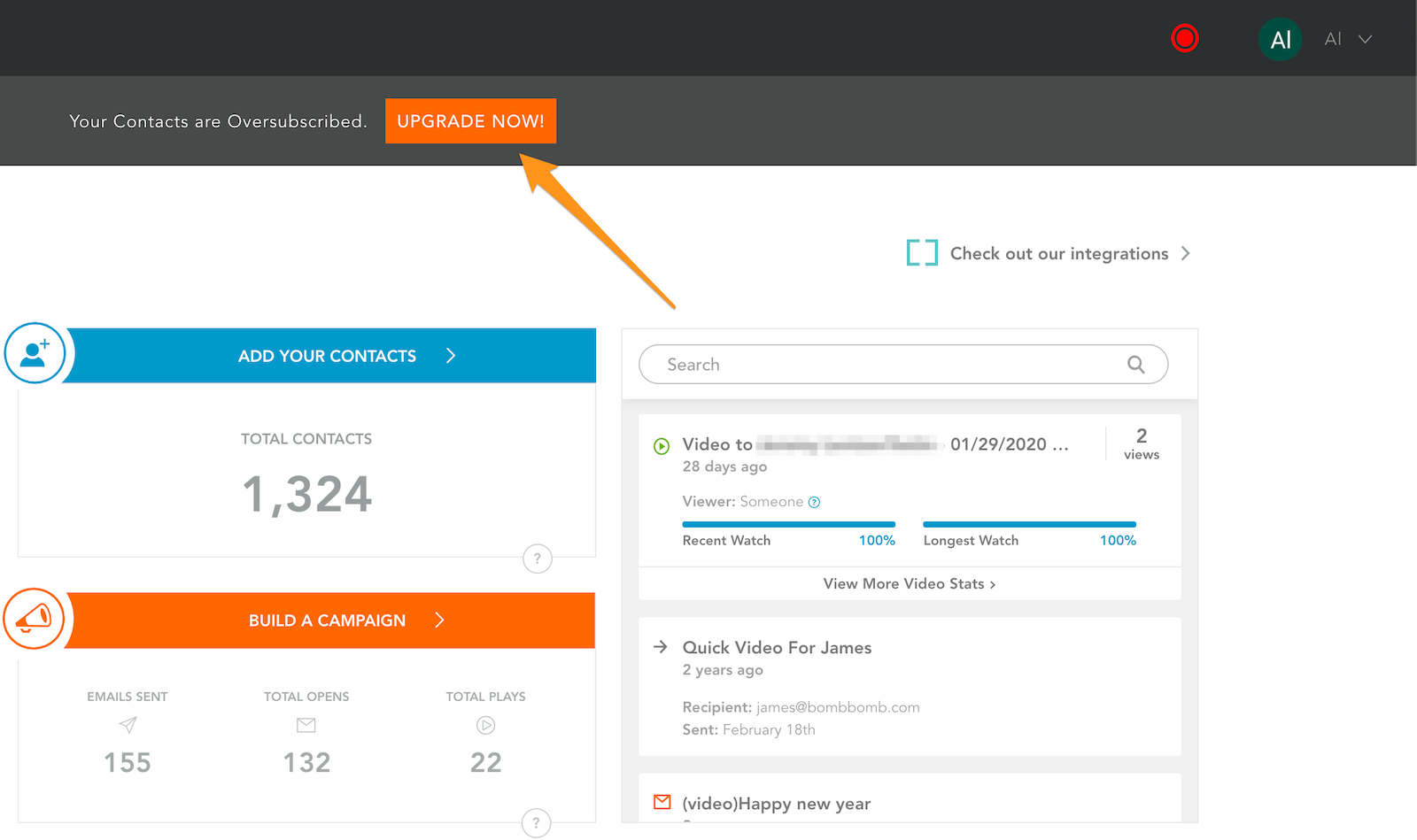 Click "Add More Contacts" on the left side of your screen.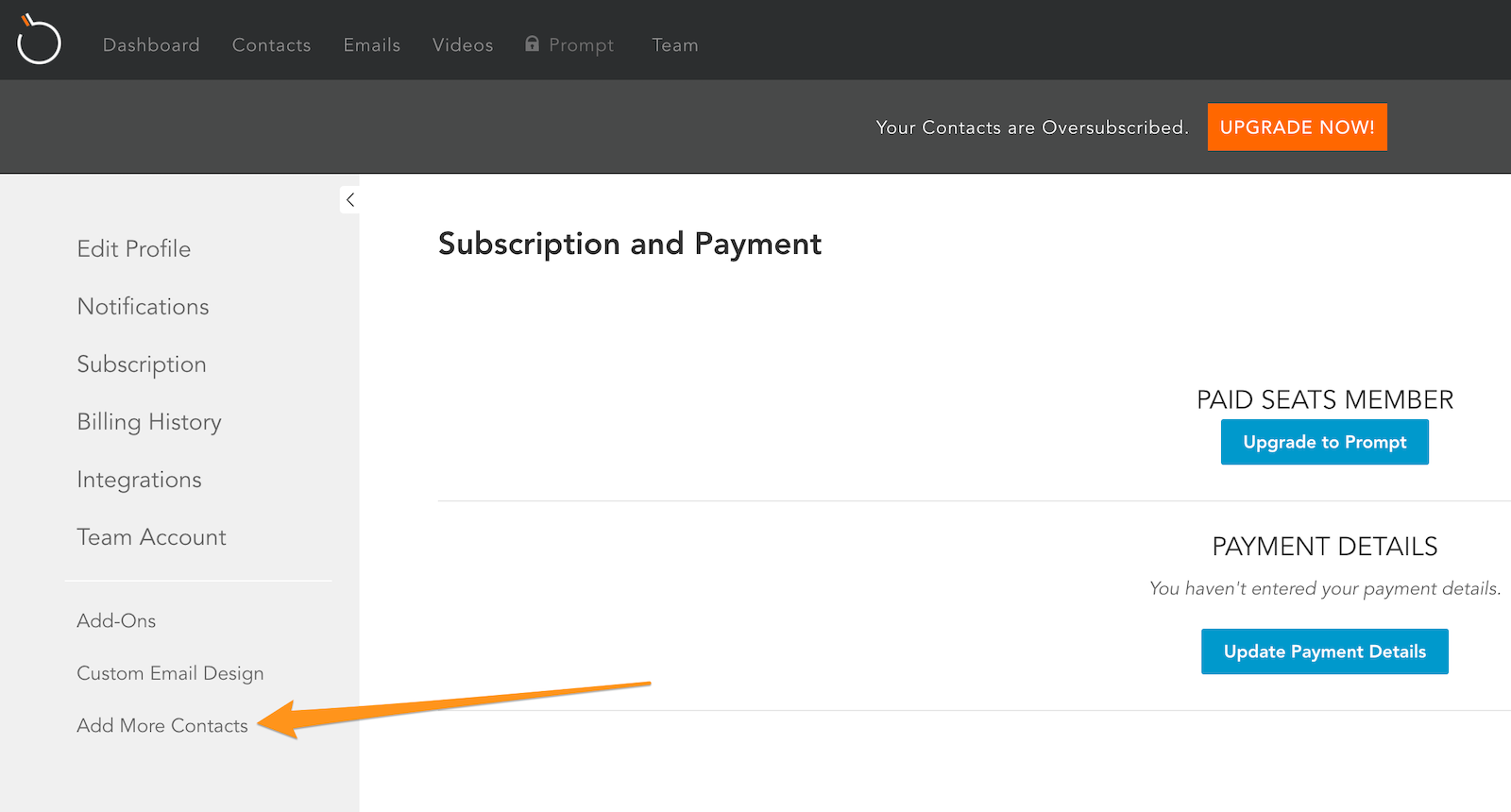 From here, you can purchase "contact buckets." A bucket is an additional 500 contacts. Each bucket has an annually renewing price of $85 and the initial purchase is non-refundable. To proceed, click the "Details" button to begin adding buckets.

Select how many buckets you'd like to add to your account from the dropdown. When you do this, you'll be shown the price as well as how many contacts this will give you. To finish, click the "Purchase" button to increase your contact limit.