BombBomb's Chrome extension allows you to track the emails you send through Gmail. This article will show you how to turn tracking on or off for an individual email, as well as how to change your default tracking settings and notifications.
Watch this video or keep reading below to learn how!

Turning tracking on or off for an individual email
Click the "Compose" button to open a new email. Hover over the BombBomb logo in the lower right corner. Click the "Tracking" option on the left.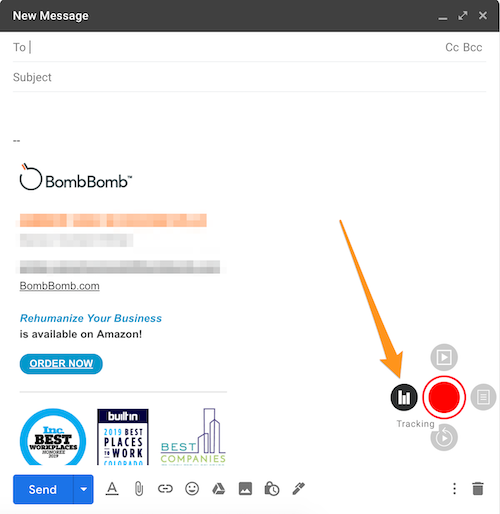 If the icon is a lighter gray color, the tracking is turned off; if the icon is a darker gray color, the tracking is turned on. This will turn on real-time notifications, as well as show up in your tracking feed in Gmail and in your Dashboard tracking section of bombbomb.com.
Your tracking feed
You can also see your tracking in the Tracking bar on right side of your Gmail account.
You will see email opens, video plays, link clicks, likes and comments.
If you'd like to hide your tracking feed in Gmail, simply click the double arrows to the right of "Tracking." To re-open the feed, click the arrows again.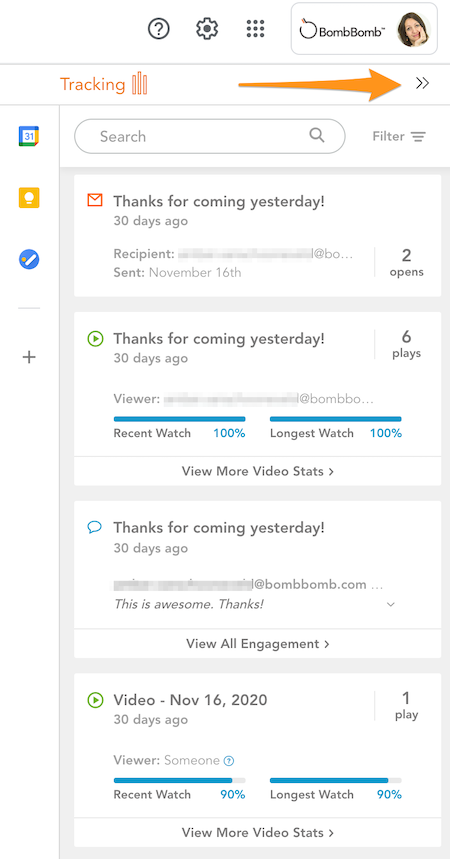 Managing your notifications
To manage your notifications, click "BombBomb" in the top left corner of Gmail, and select "Options."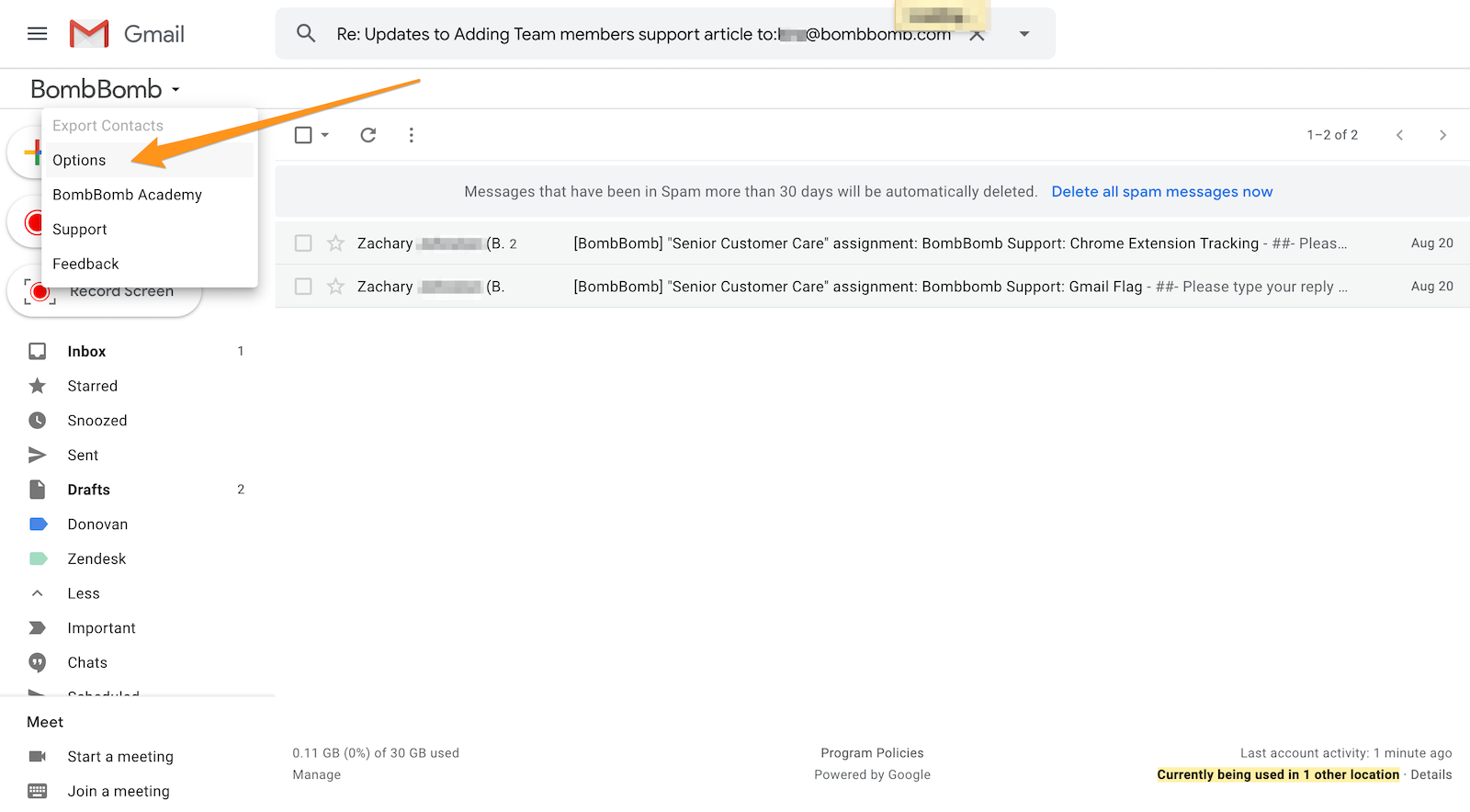 You can toggle these options on or off:
Desktop Notifications: Turn real-time tracking notifications on or off.
Use BombBomb: This will remove BombBomb from Gmail, in case you only want to use the Chrome extension from your url bar.
Display Action Bar: This will remove the Tracking bar from Gmail.
Display PowerWheel: This will remove the PowerWheel from your email compose screen.
Track Emails Sent: This will default so that each email sent is tracked.
Include BCC Recipients in Tracking: By toggling this off, BombBomb won't count any BCC recipients in your tracking, which means that you can better track who views your video.
Enable 'Reply with Video' by Default: This will automatically include a "reply with video" feature with each video email you send.
Enable Snippet Save when Content Selected: This will make it so that anytime you select content in an email, you can save it as a Snippet.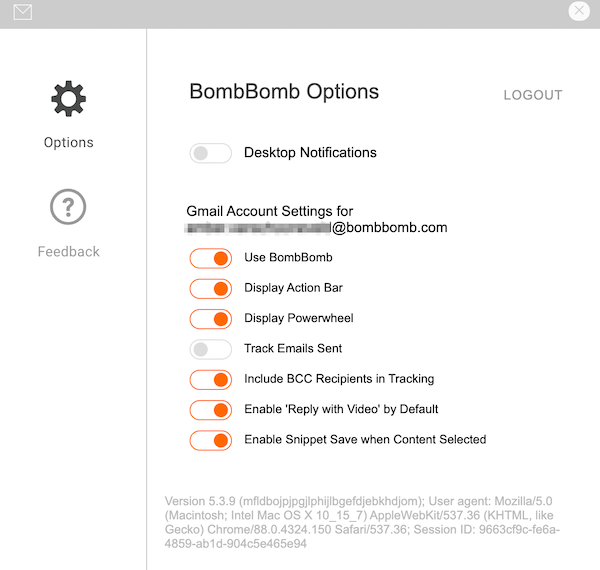 Turning your tracking feed back on
If you've turned off your Tracking feed and would like to turn it back on, right click on the BombBomb Chrome extension in your url bar, and select "Options." Toggle on "Display Action Bar."