With BombBomb, you can quickly and easily export your Gmail contacts into your BombBomb account, so you'll never be without your Gmail contacts!

Watch this video or keep reading below to learn how to export your Gmail contacts into a .csv file and add the contact list to BombBomb.
Step 1: Log into your Gmail account. Click on the Google apps icon in the upper right corner.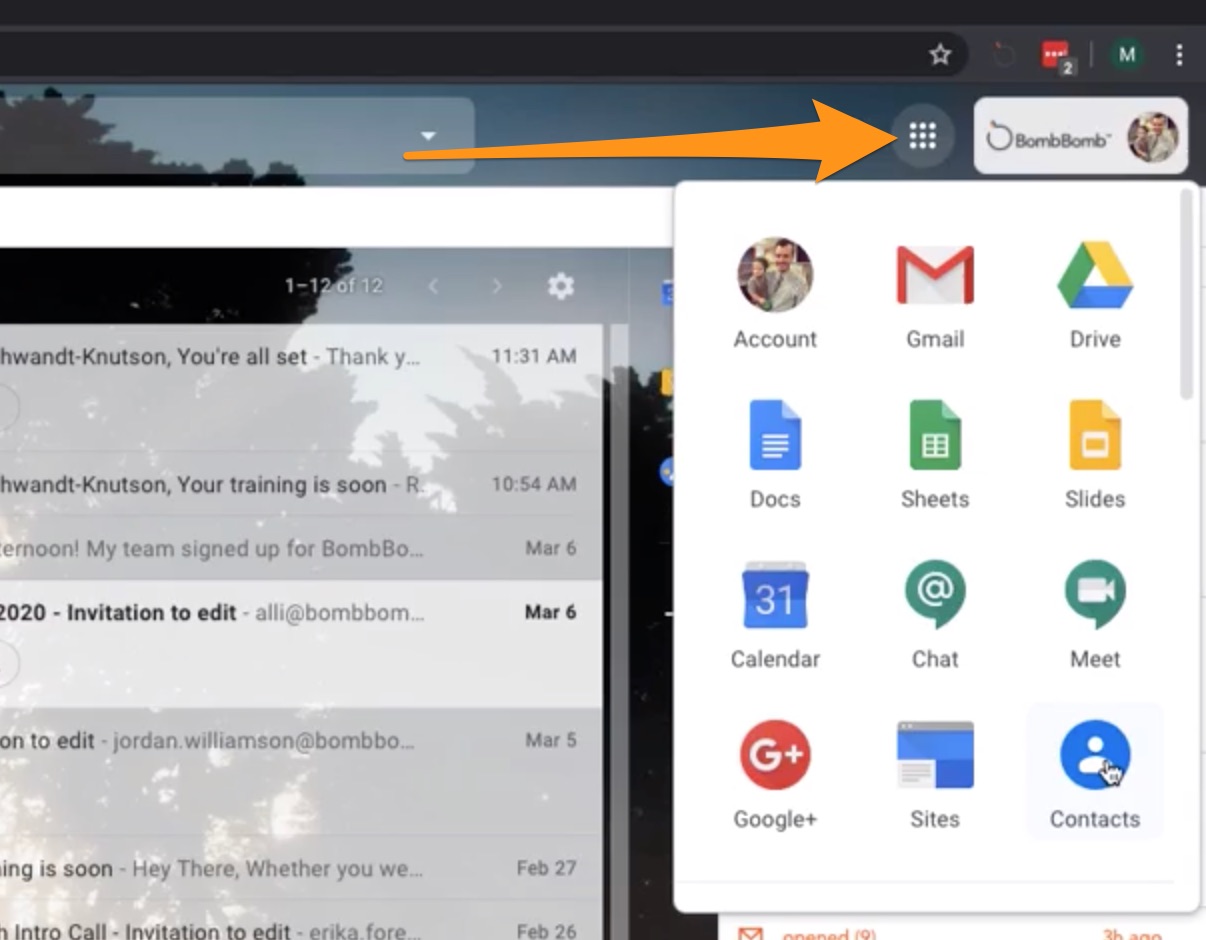 Step 2: In your apps, you'll see a Contacts app. Select this app.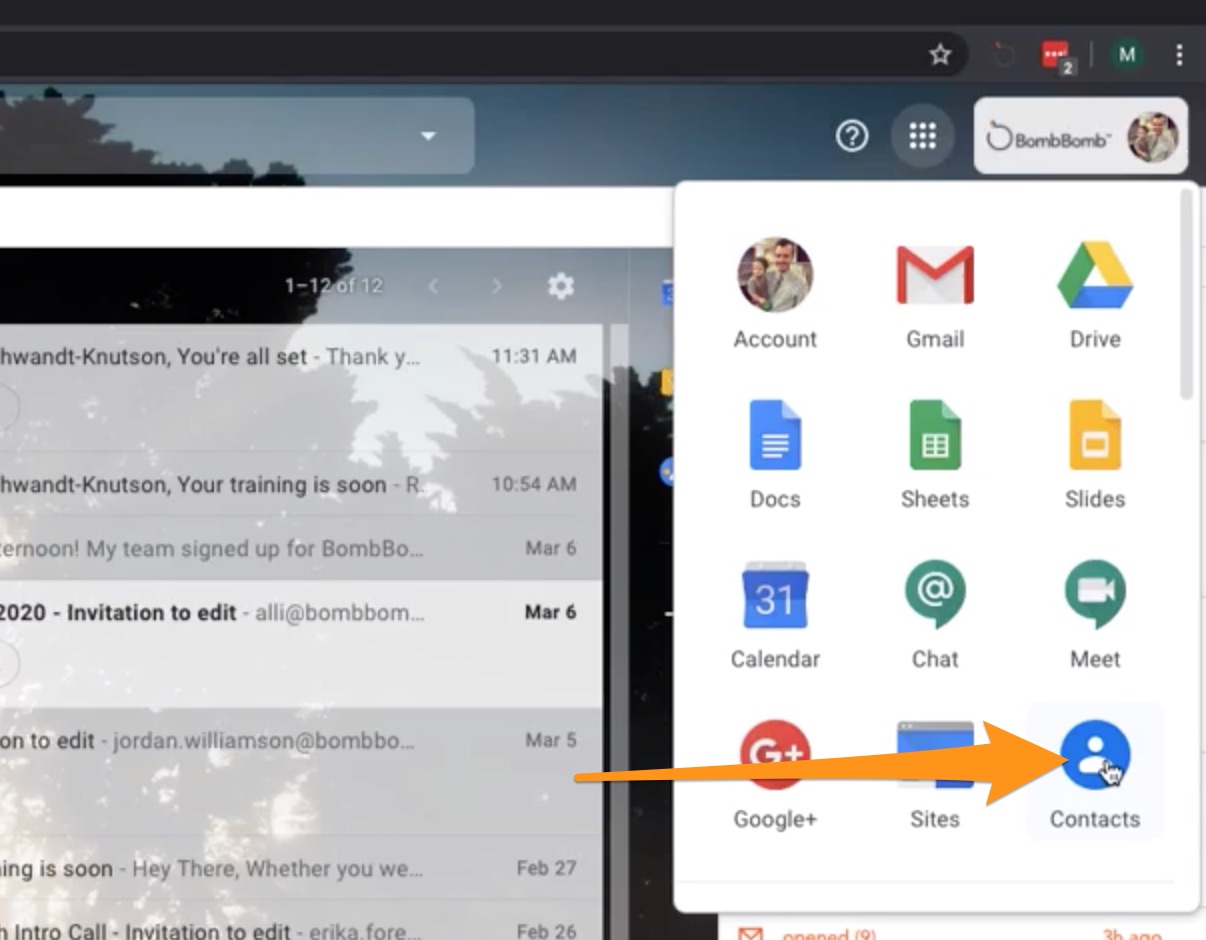 Step 3: This will bring you to your contacts page. To export your contacts, click the "Export" button on the left.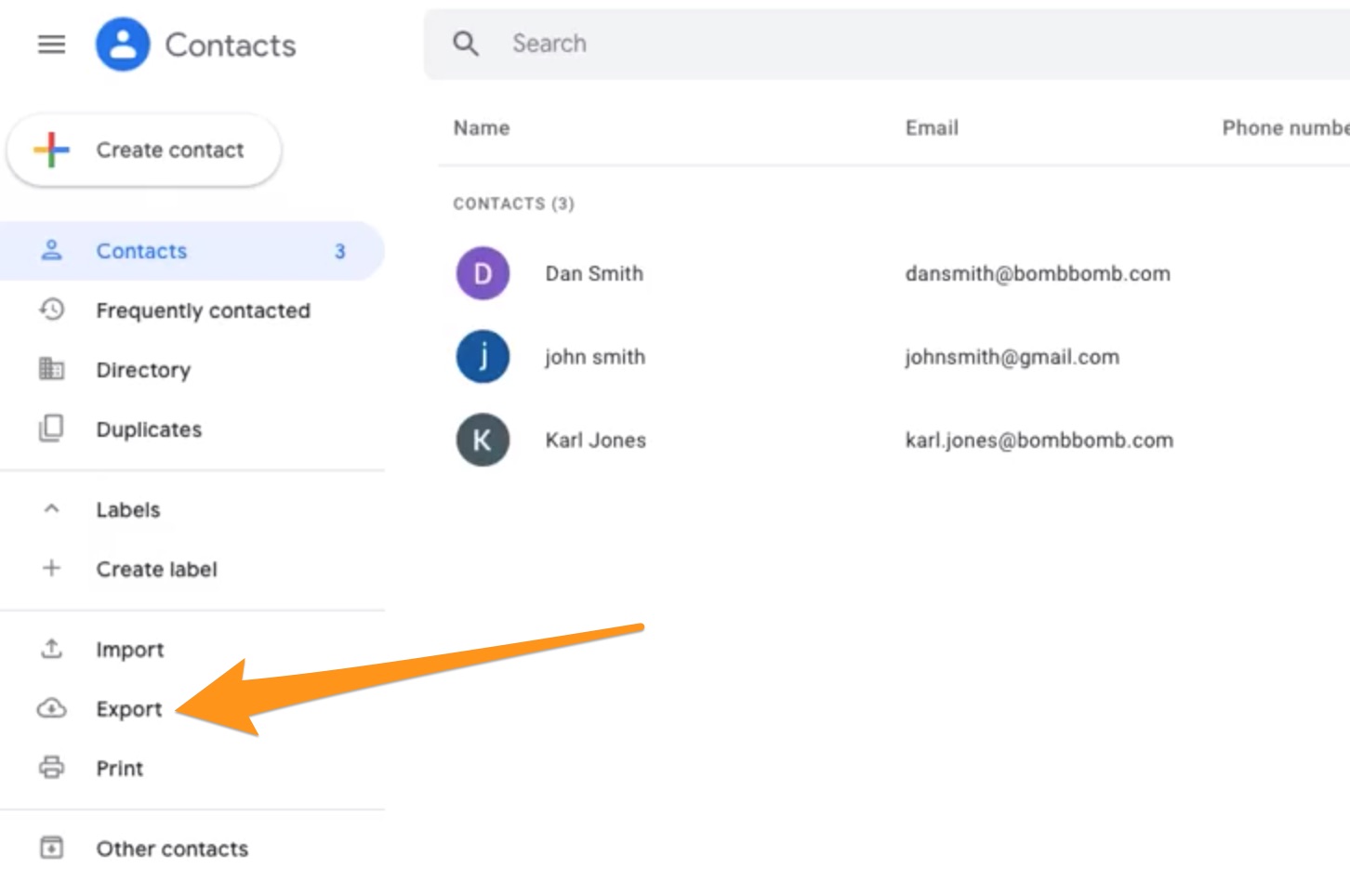 Step 4: Select which contacts you'd like to export. You can select specific contacts or you can choose from a contact list. Once you've made your selection, make sure "Google CSV" is selected. Then, click the "Export" button. The .csv file will begin downloading to your computer in your "Downloads" folder.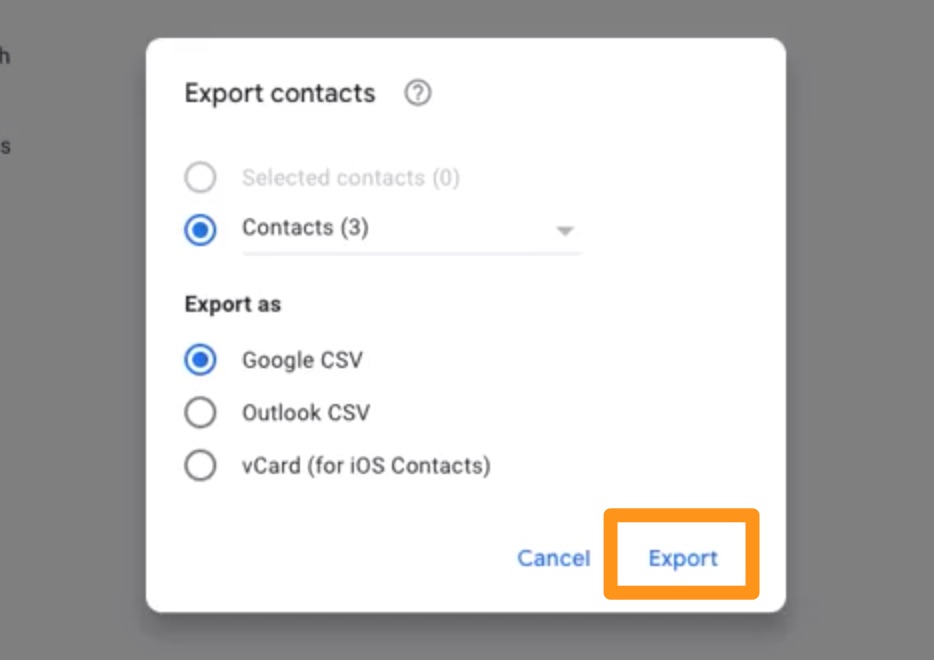 Step 5: Open your BombBomb account and head to your Contacts tab. Click "Add People."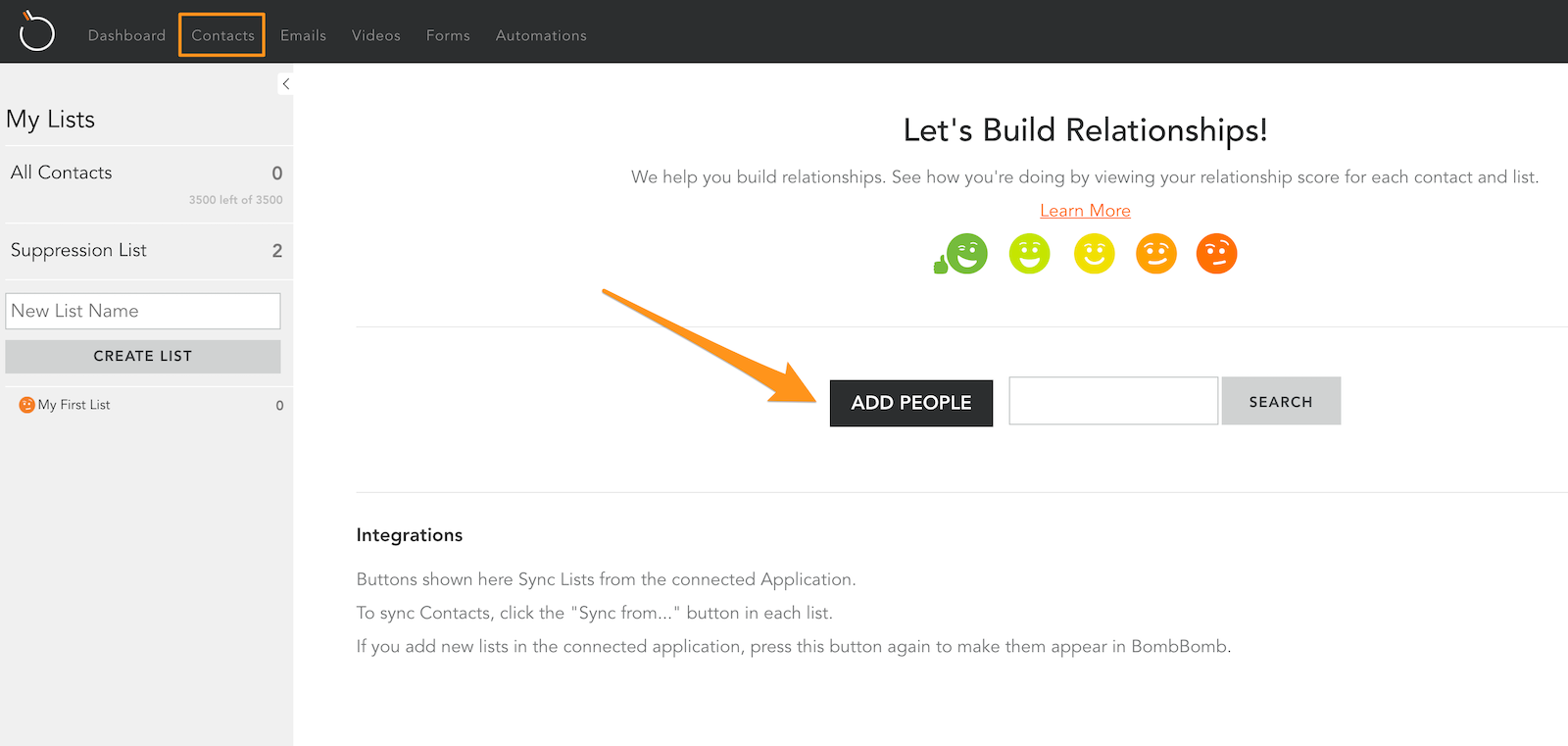 Step 6: To upload a .csv file, click the "Browse" button and select your .csv file from your computer.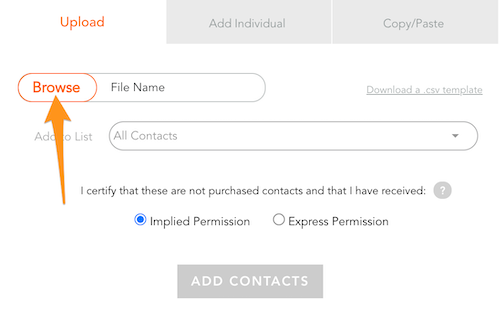 Step 7: When your list imports, you'll need to ensure the labels in the list are associated correctly. Our system will automatically detect common labels you've entered in your .csv file. Here, you can scroll over and ensure the labels you entered in your .csv file match with the labels BombBomb has associated them with. If you'd like to change any of these labels, you can do so by clicking the dropdown above the column and changing it.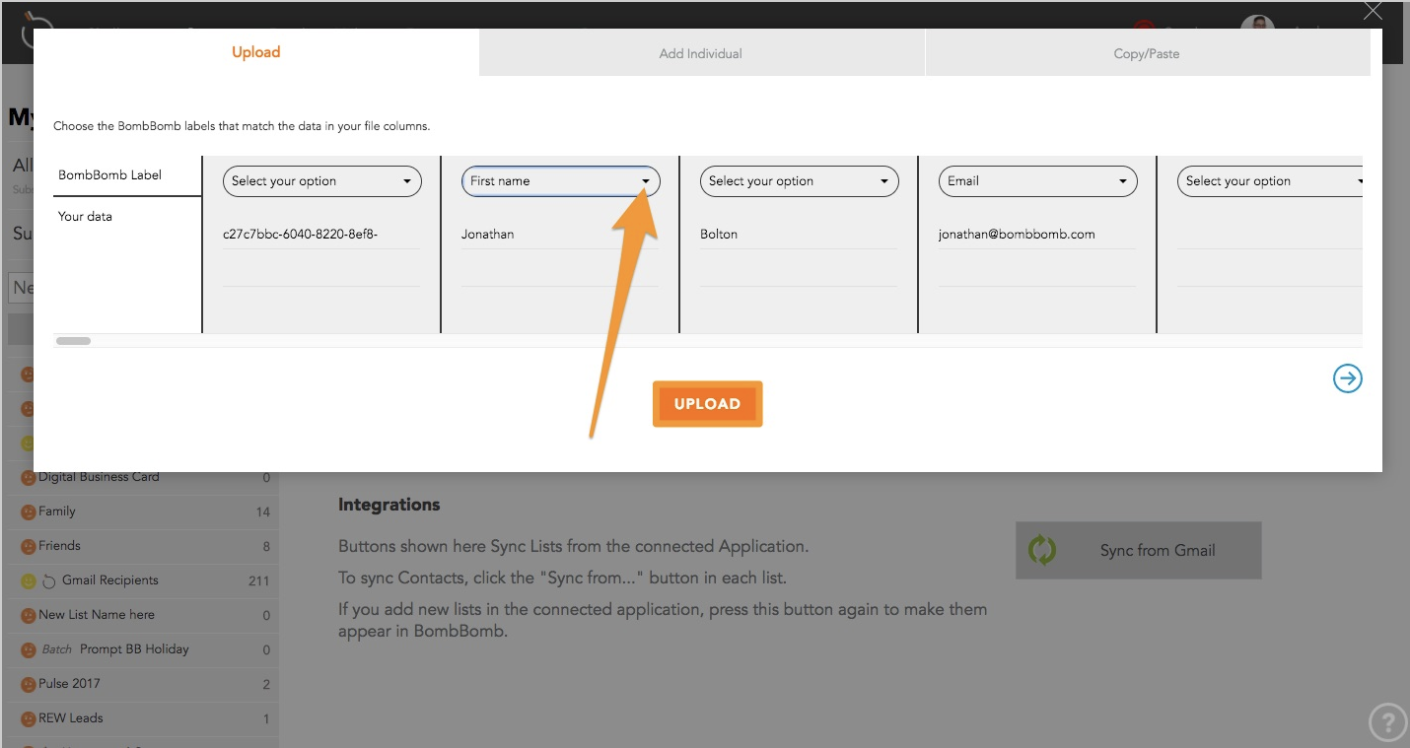 Step 8: Once you're finished, click the "Upload" button in the middle of the screen. You will get a pop-up once your contacts have been added. When you're all done, click the "Close" button.