The BombBomb Gmail integration is a connection between BombBomb and Gmail that allows BombBomb to use Gmail servers to send your emails and allows you to sync your Gmail contacts with BombBomb.
Gmail servers are more familiar to your computer and settings, making it a better platform for email sending, instead of introducing BombBomb servers into the mix. Since you'll be sending from a familiar server, it improves your deliverability status and your emails are less likely to end up in anyone's junk mail.
Watch this video or keep reading below to learn how to set up the Gmail integration!
(If you'd like to bring BombBomb into your Gmail account to record, send, and track videos from within your Gmail interface, check out our Chrome extension for Gmail. Or, read this article to learn the difference between the Chrome extension and the Gmail integration.)
Read these step-by-step instructions to set up the Gmail integration!
Step 1: Hover over your name in the top right corner and select "Integrations."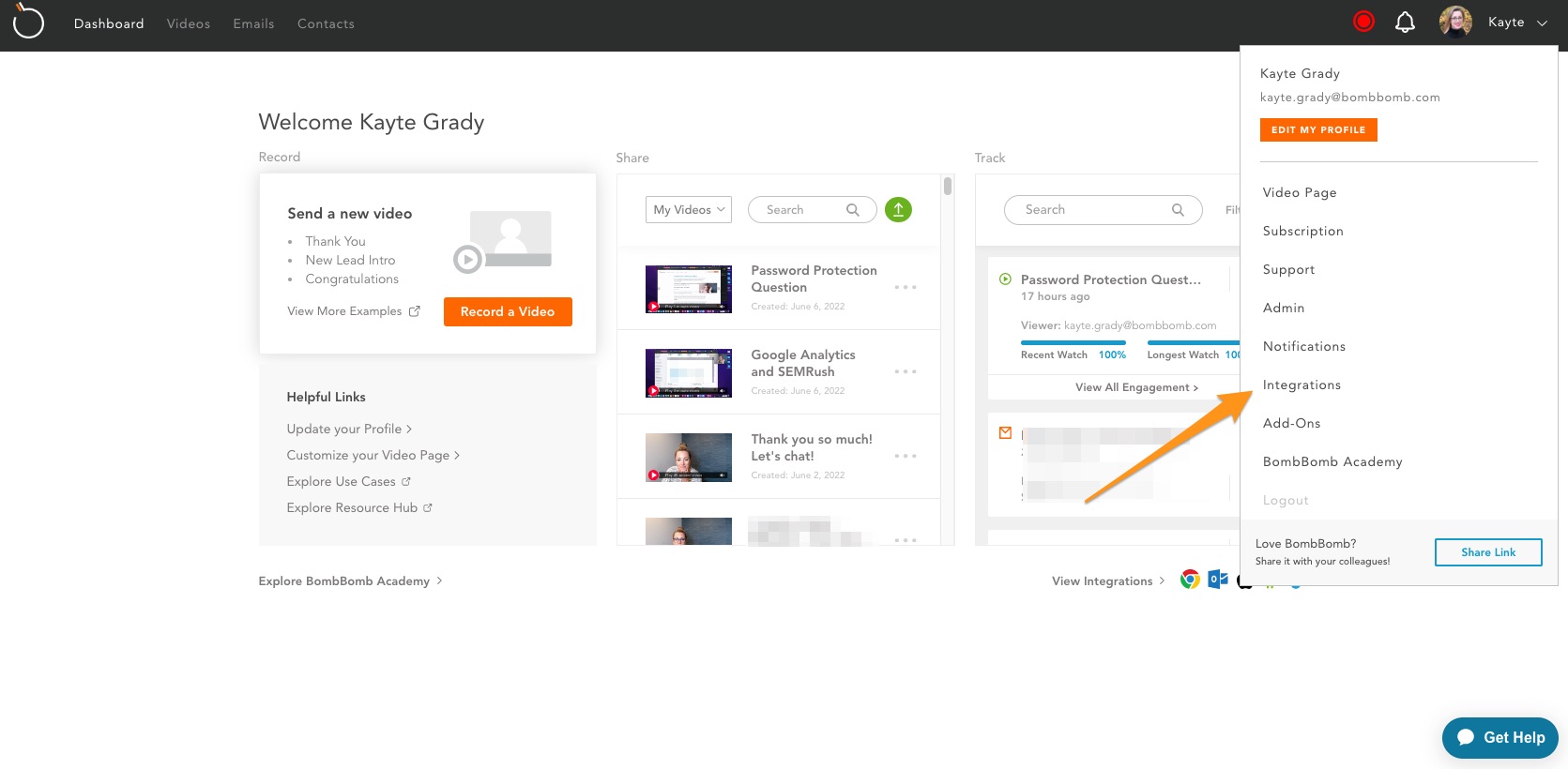 Step 2: Search for "Gmail" in the Search bar or scroll through our integrations and find Gmail. Click on the Gmail icon.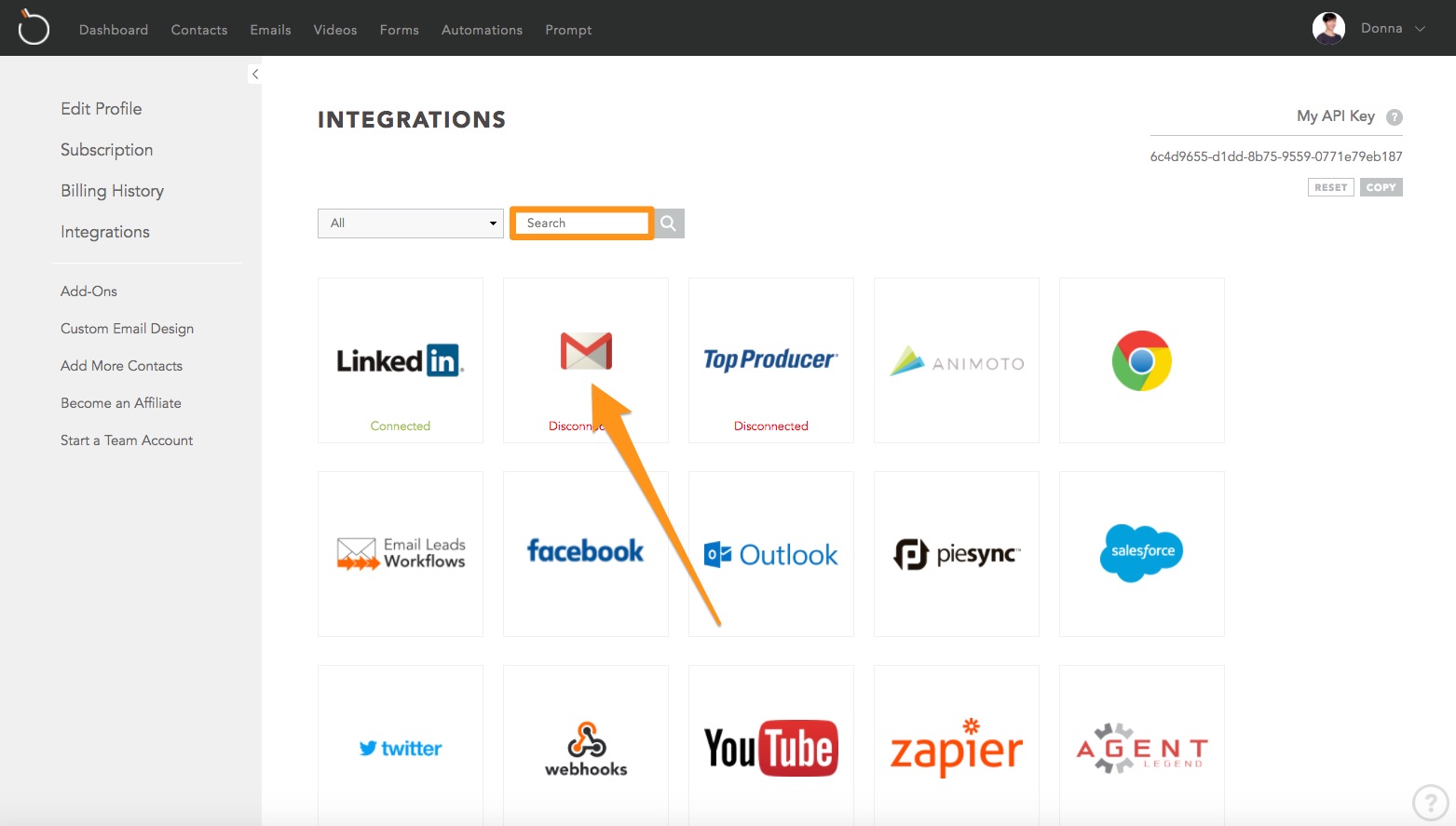 Step 3: You'll be given a description of the integration. Click the "Connect" button underneath the Setup section.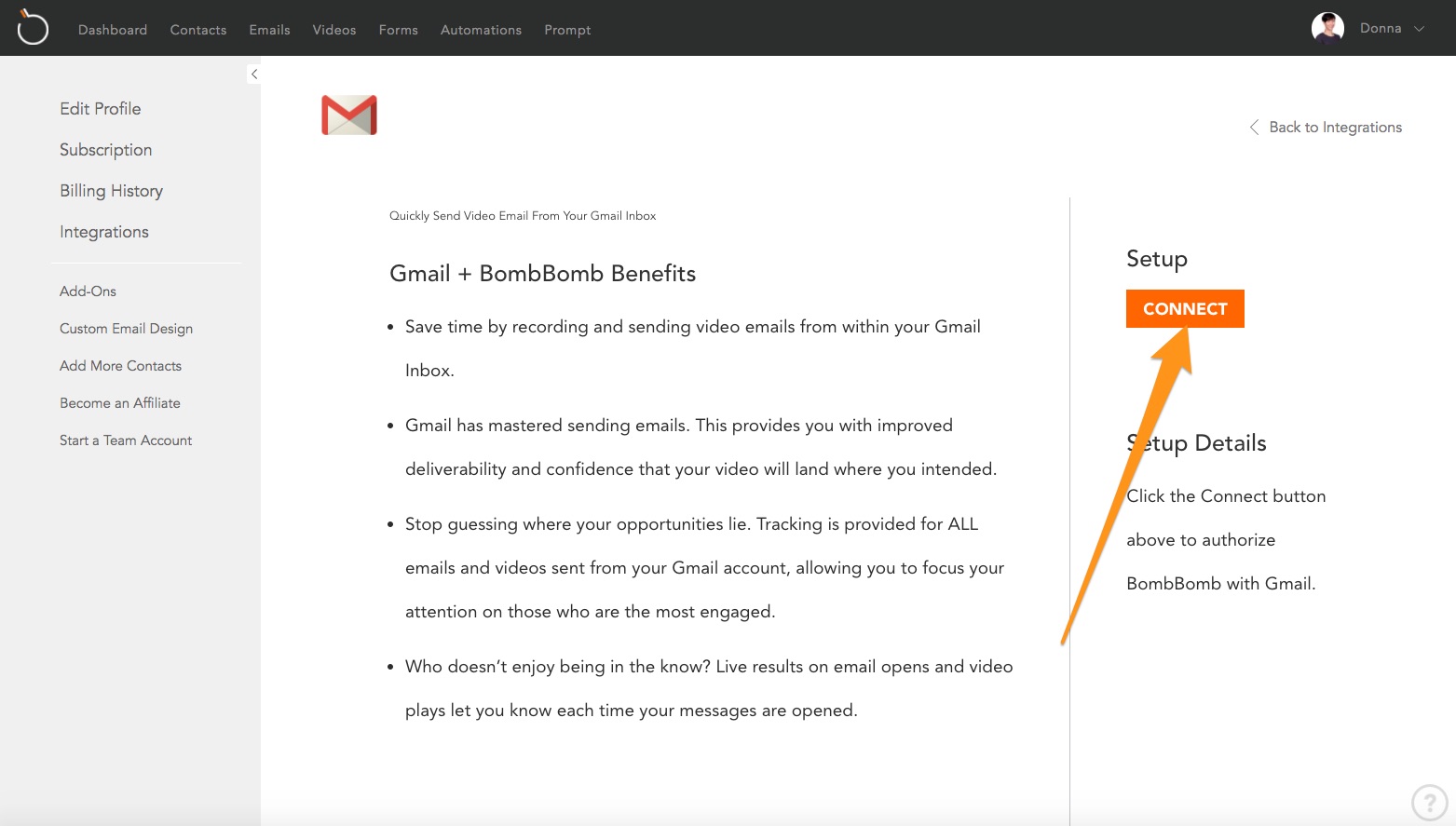 Step 4: Verify which Gmail account you would like to connect. Make sure the email address you use for BombBomb is the same one as your Gmail address so the two accounts can associate when connecting.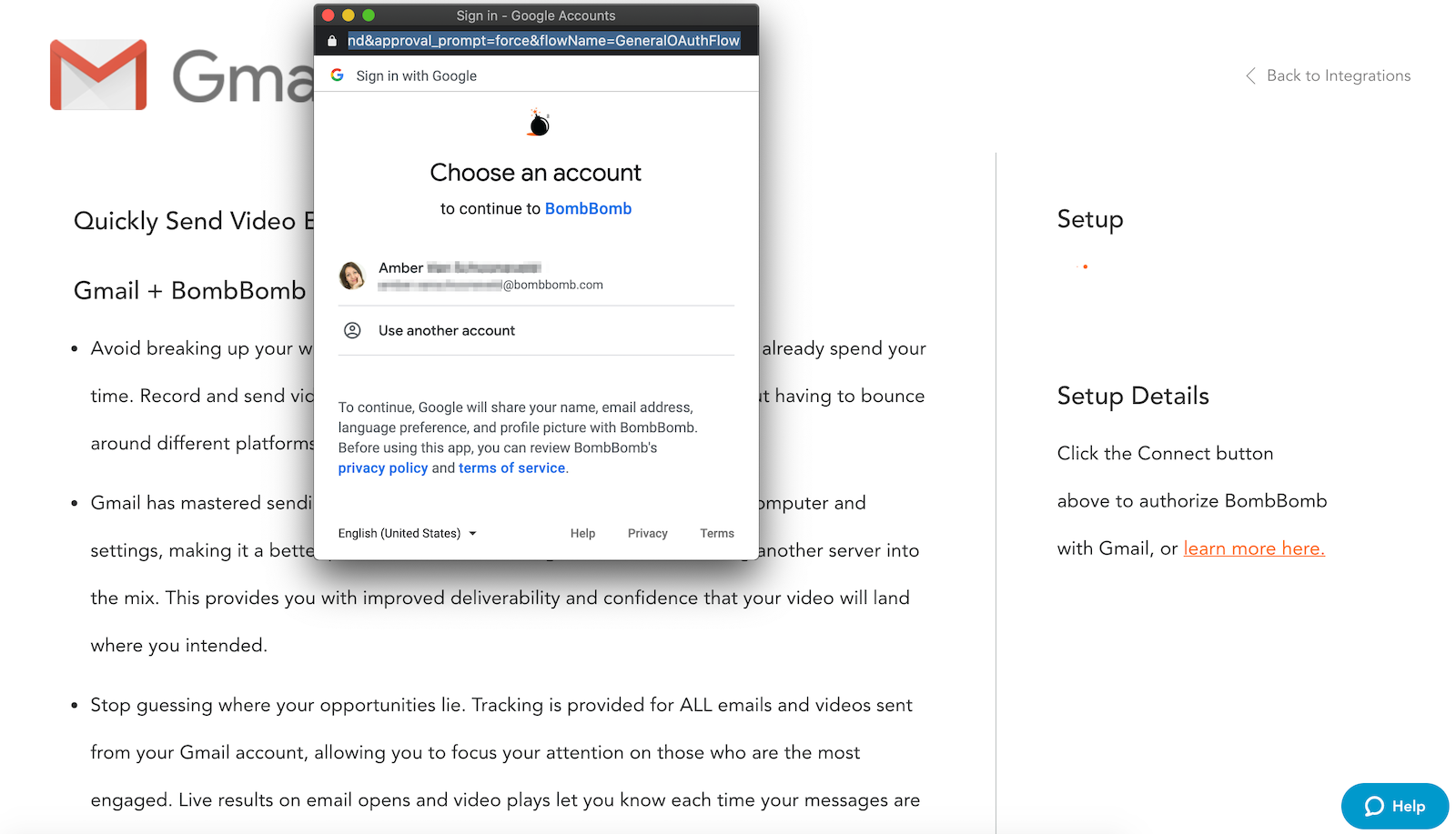 Step 5: Next, you will see a number of permissions necessary to allow BombBomb and Google access to one another. Click "Allow" at the bottom of the pop-up. (Learn why these permissions are necessary.)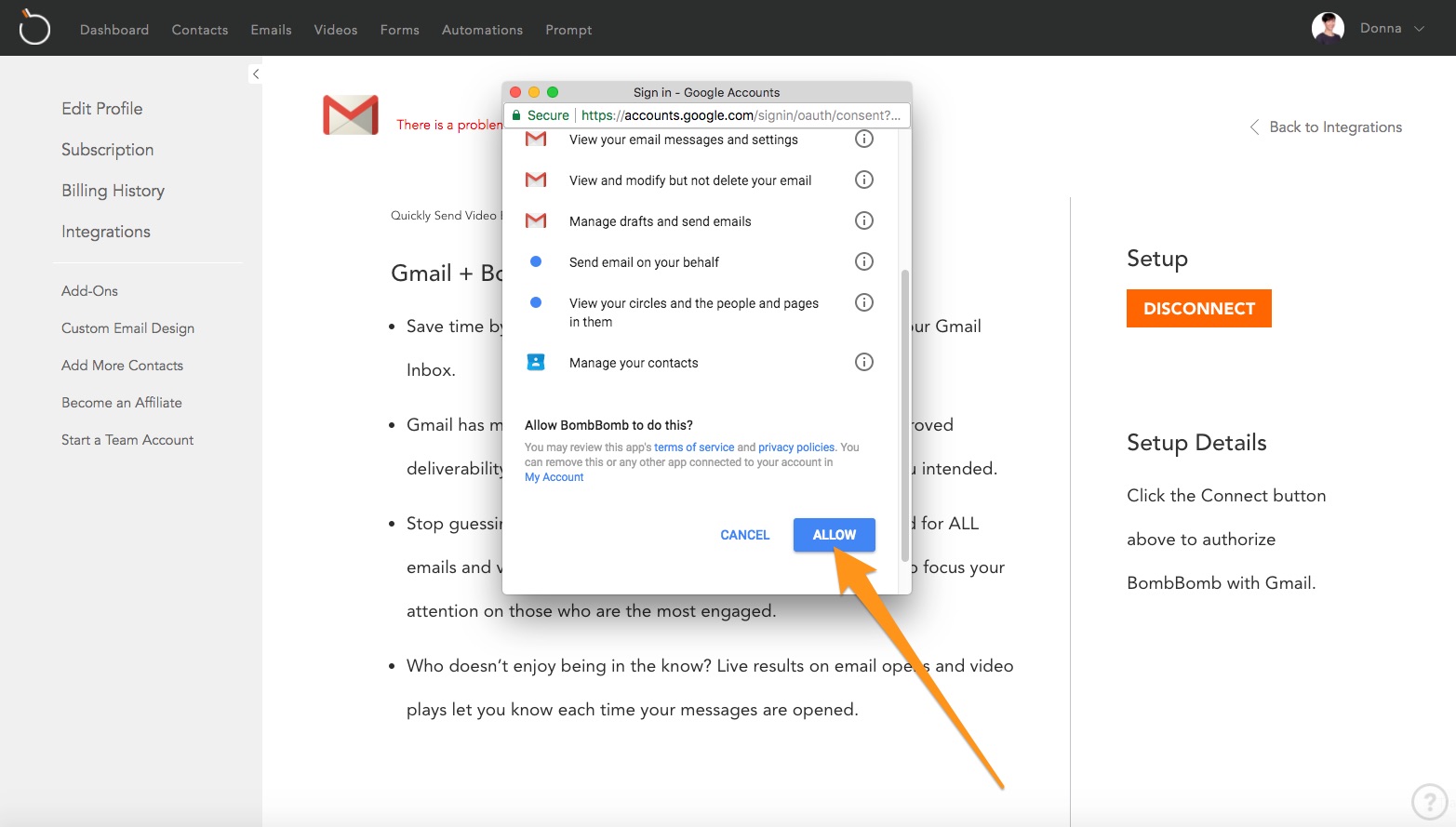 Step 6: Next, you just need to sync your contacts. Head to your Contacts tab. On the bottom right of your screen, click "Sync from Gmail." This will bring up a pop-up where you can select which lists you'd like to sync.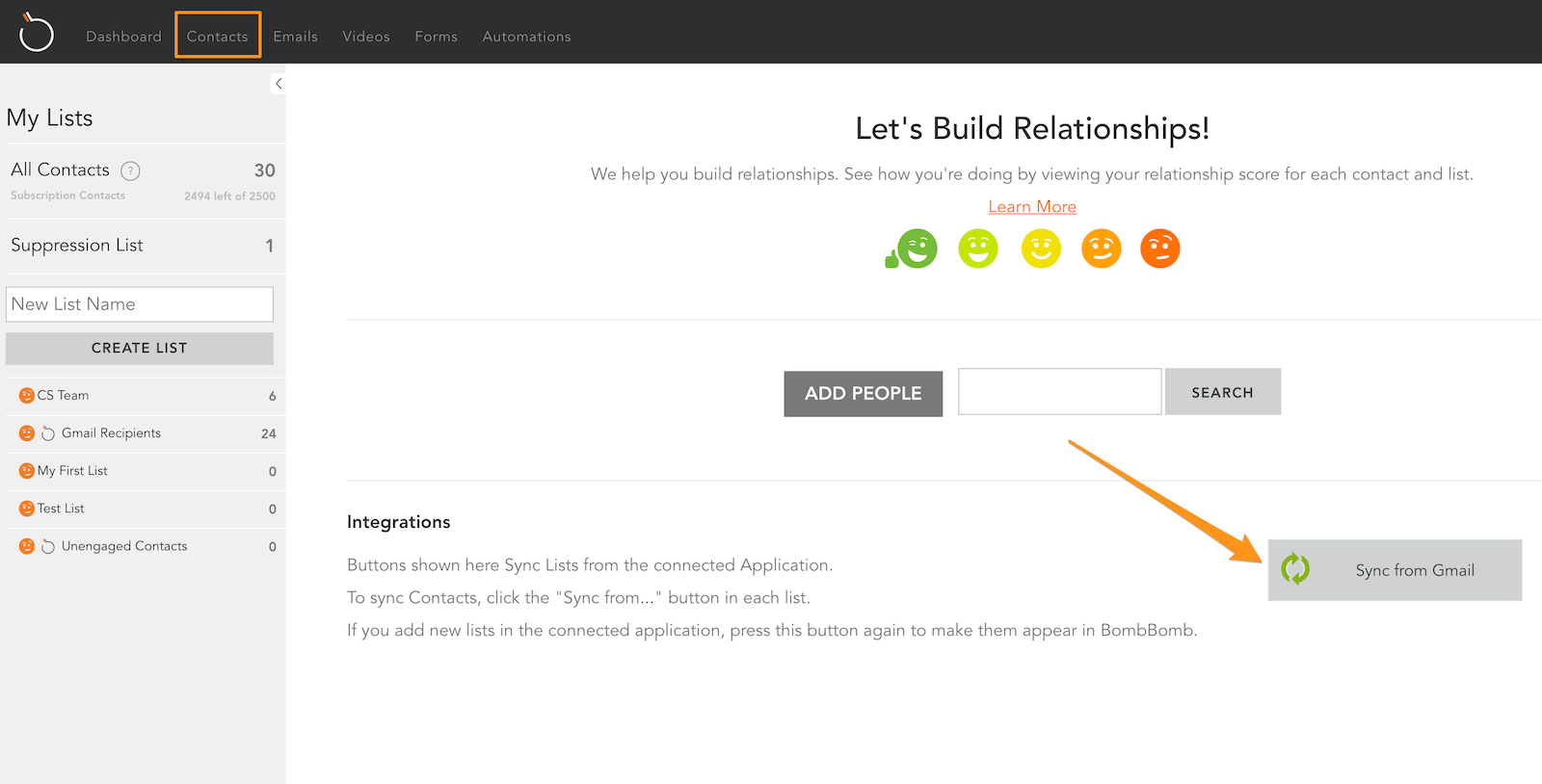 Once you click "Save my Selections," you'll see your lists on the left side of your Contacts tab. Not wanting to constantly sync your lists over with updated contacts? No problem — when you send an email to a contact list, it will automatically re-sync and update itself.