The BombBomb Gmail integration is a connection between BombBomb and Gmail that allows BombBomb to use Gmail servers to send your emails.

Gmail servers are more familiar to your computer and settings, making it a better platform for email sending instead of introducing another one (BombBomb servers) into the mix. Since you'll be sending from a familiar server, it improves your deliverability status and your emails are less likely to end up in anyone's junk mail. (Just ensure that the email address you use for BombBomb is the same one as your Gmail address so the two accounts can associate when connecting.)
To learn how to connect the Gmail integration, check out the step-by-step below!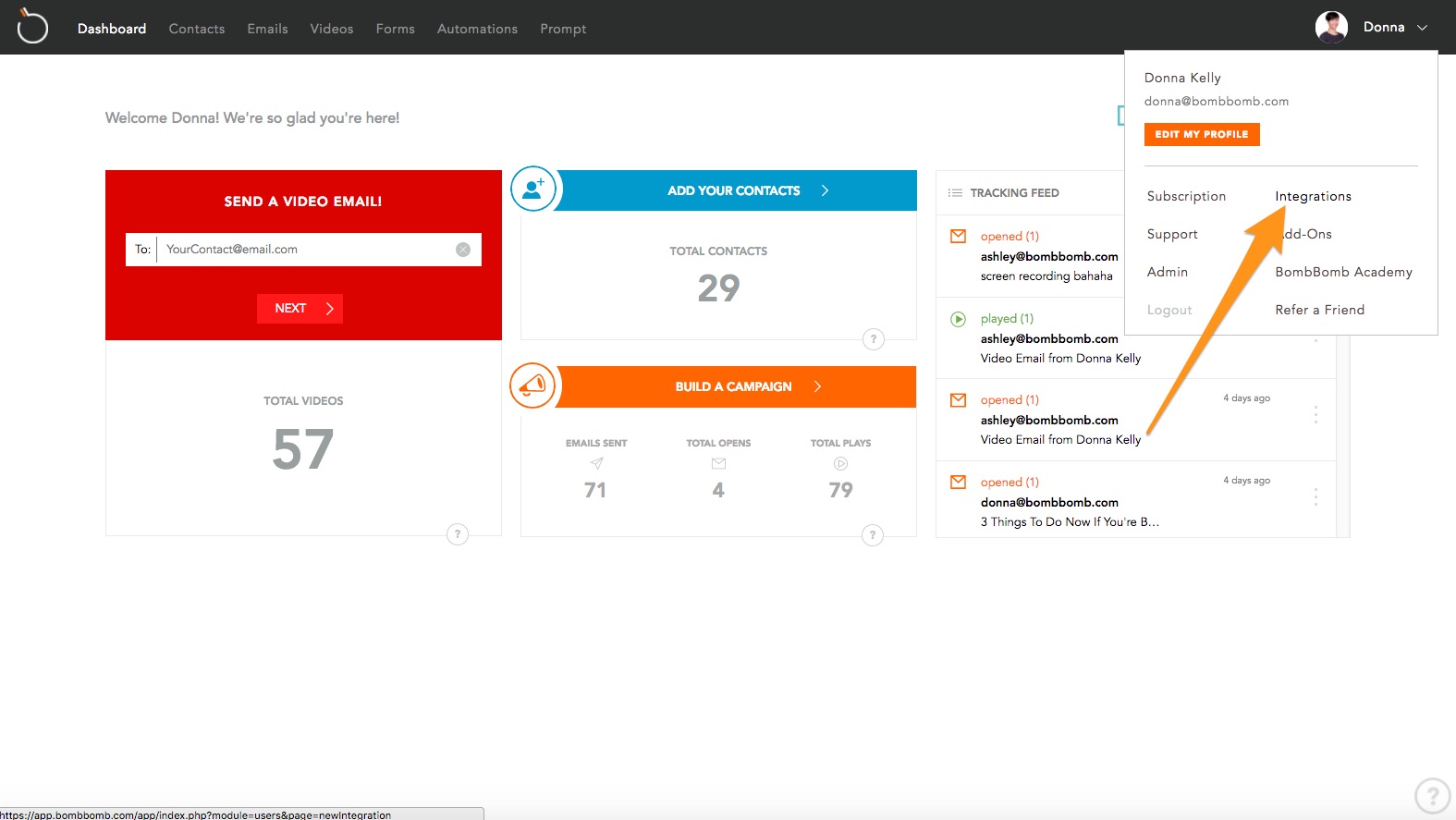 Hover over your name in the top right corner and select "Integrations." Or you can click "Check out our integrations" at the top right of your dashboard.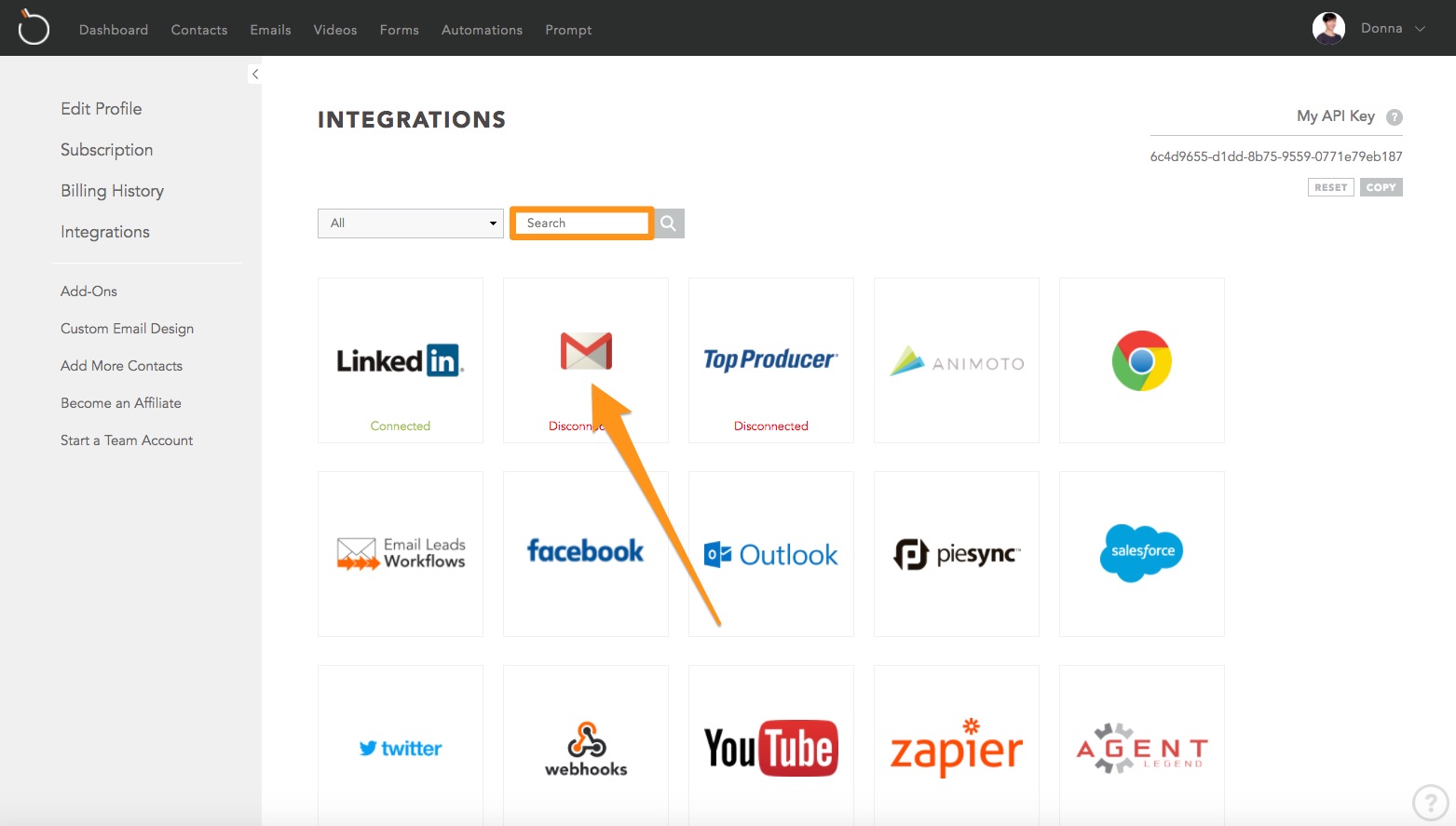 You can use the search bar on the Integrations page to search for "Gmail," or you can scroll through our integrations and find Gmail. Click on the Gmail icon once you find it.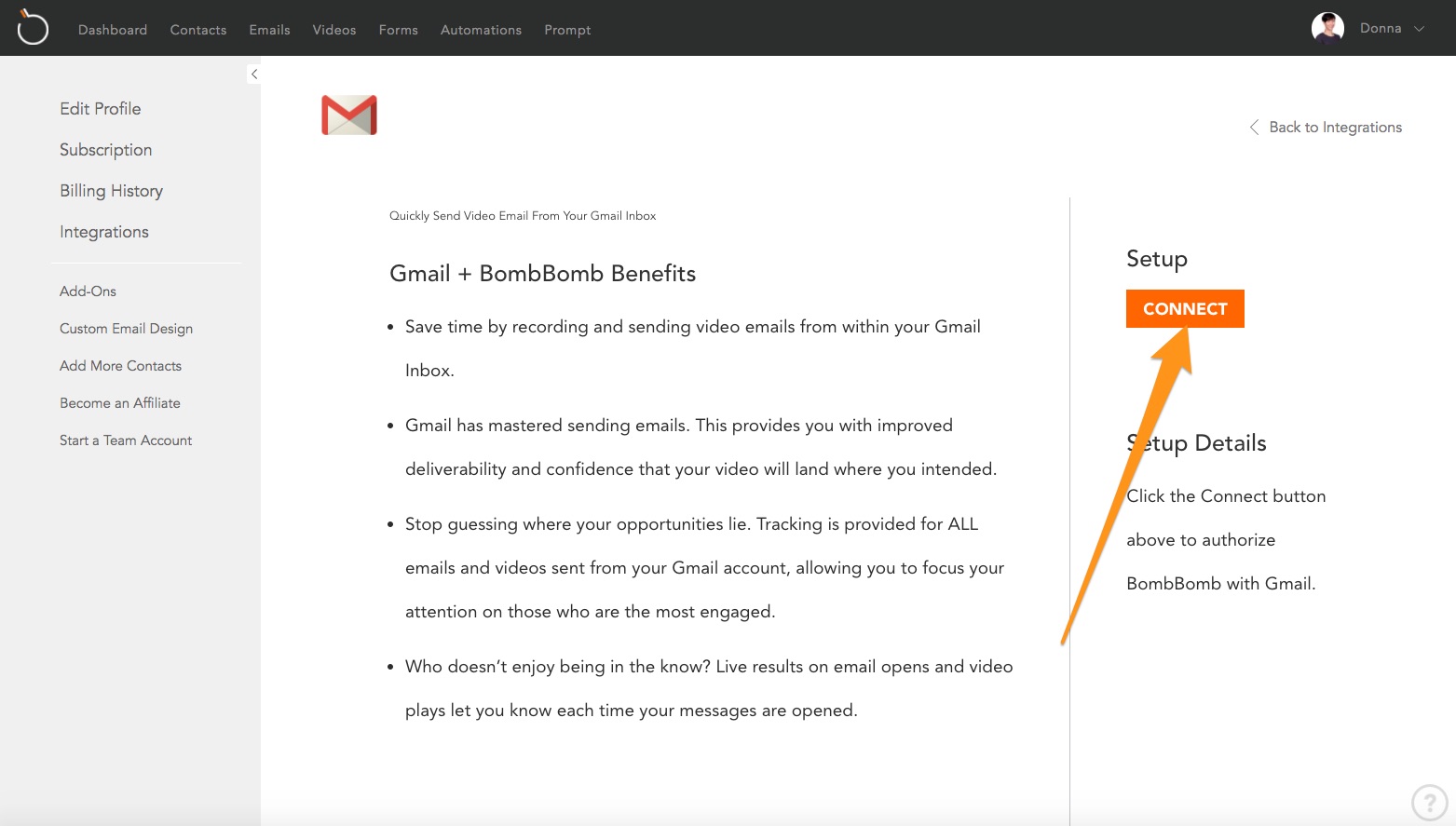 You'll be given a description of the integration as well as the benefits of connecting the integration to your BombBomb account. To connect the integration, click the "Connect" button underneath the Setup section.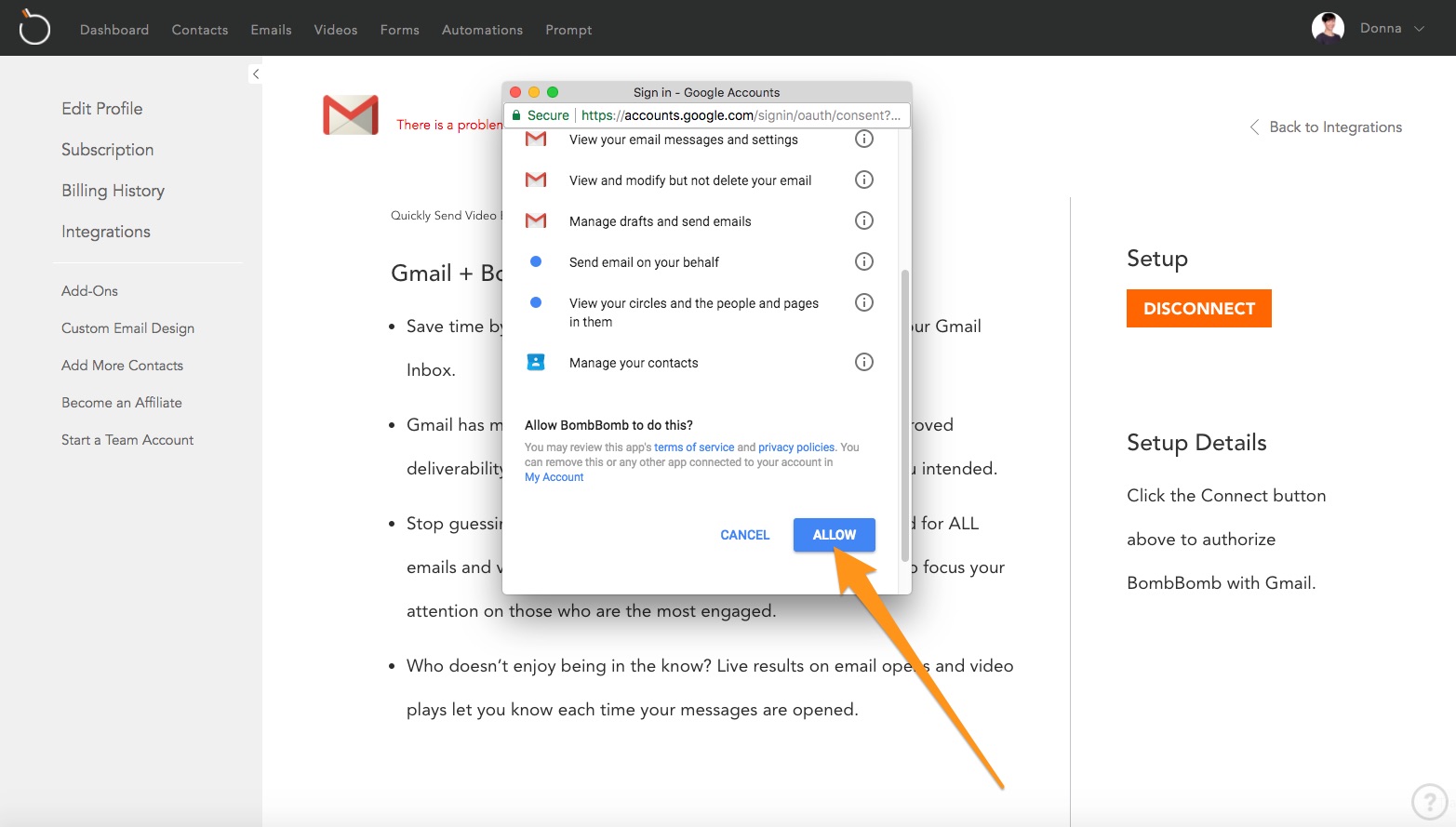 To finalize the Gmail integration, click on "Allow" at the bottom of the pop-up to allow BombBomb and Google access to one another. (Learn why these permissions are necessary.) Now you're all set!