A content provider for real estate professionals, Keeping Current Matters creates articles and tools that help real estate agents position themselves as market experts and educate their clients so they can make the best decision for them and their family. With five evergreen education and personalized articles a week and one newsletter a month provided directly to you, Keeping Current Matters helps you communicate to your clients with next to zero work.

Now with the BombBomb integration, you can send your clients the Keeping Current Matters real estate newsletters via email - straight from your BombBomb account. Add a video to your articles, and you've got personalized, attention-catching content that no one will be able to pass up!

Check out the video above to learn how to set up this integration so you can start sending awesome content!
If you'd prefer to read, here's a step by step: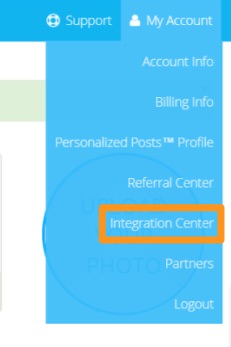 Log into your Keeping Current Matters account. Hover over "My Account" and click "Integration Center."

You will see the Keeping Current Matters API key. Copy this key by either selecting the key, right-clicking, and selecting "Copy," or by selecting the key and pressing Ctrl + C on your keyboard (Command + C for Mac users).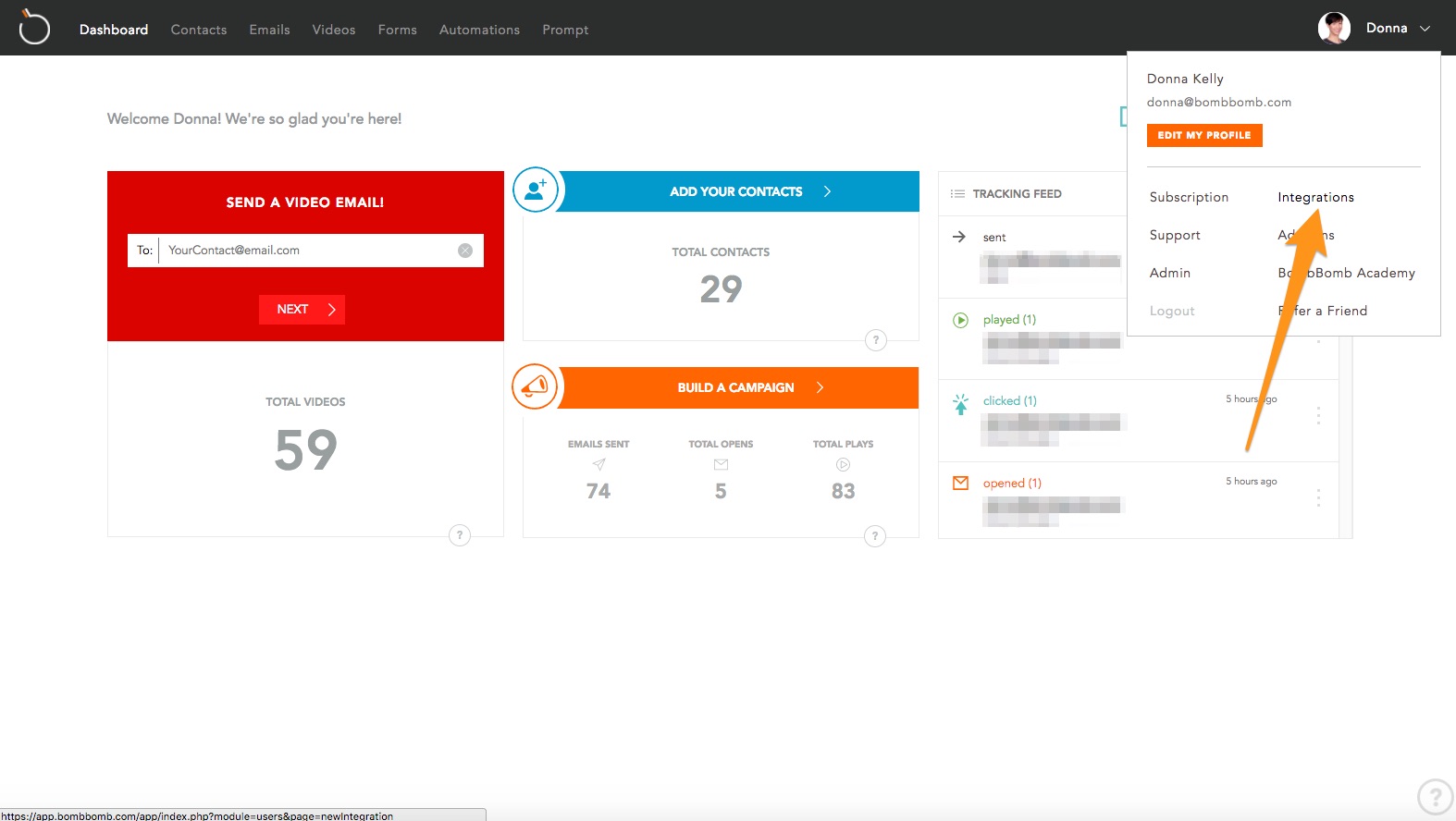 Log into your BombBomb account. Hover over your name in the upper right corner and click "Integrations."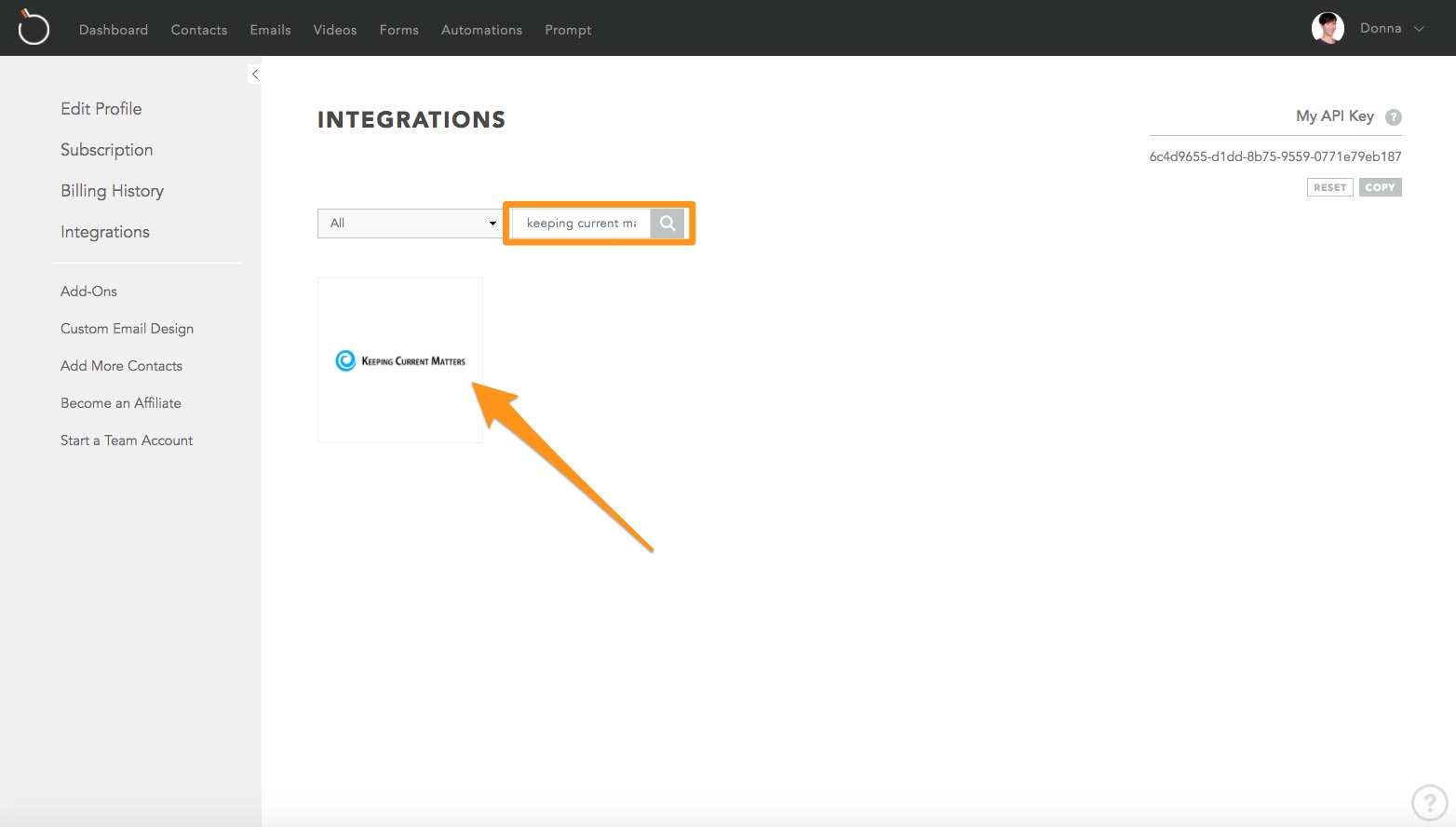 Scroll down until you see the Keeping Current Matters icon on the Integrations page, or use the search bar to find it. Click this icon.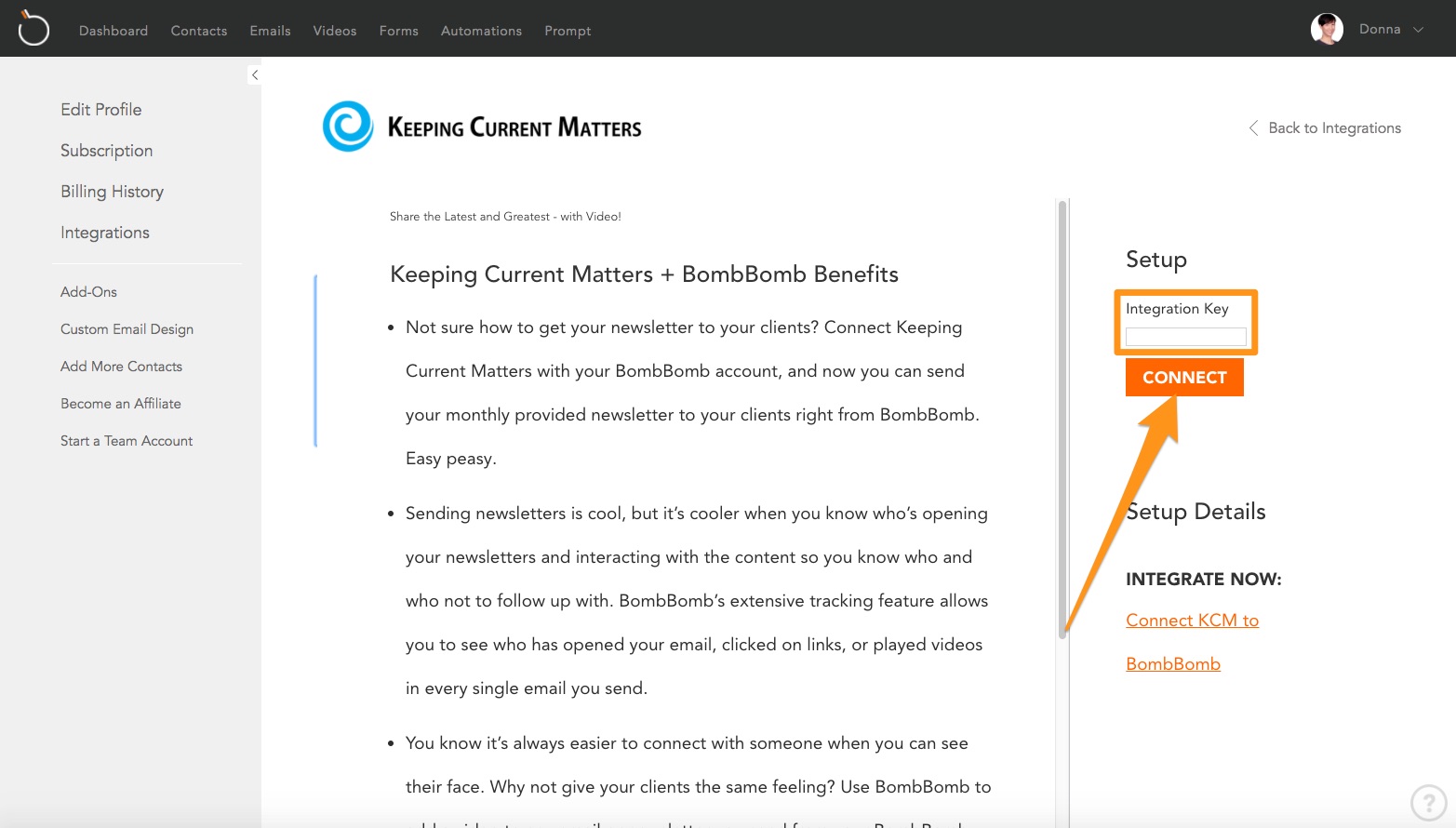 Paste the API key in the "Integration Key" field and click the "Connect" button. Now the integration is connected!