Real Geeks offers an all-in-one real estate sales marketing solution for agents and brokers that want to grow their business and close more deals. They create custom IDX real estate websites and web design for realtors who want to convert more leads into clients. With Real Geeks, you can generate, track, and increase conversions...all in one platform.
At BombBomb, we know by working with thousands and thousands of agents that building trust, rapport, and relationships is key to growing your business. So why not add video into Real Geeks? Brilliant! Now you can import leads, send video email, and more on your Real Geeks account by integrating with BombBomb!

Check out the video above to learn how to set up this integration!


If you'd prefer to read, click here and follow the outlined steps, or see the step by step below: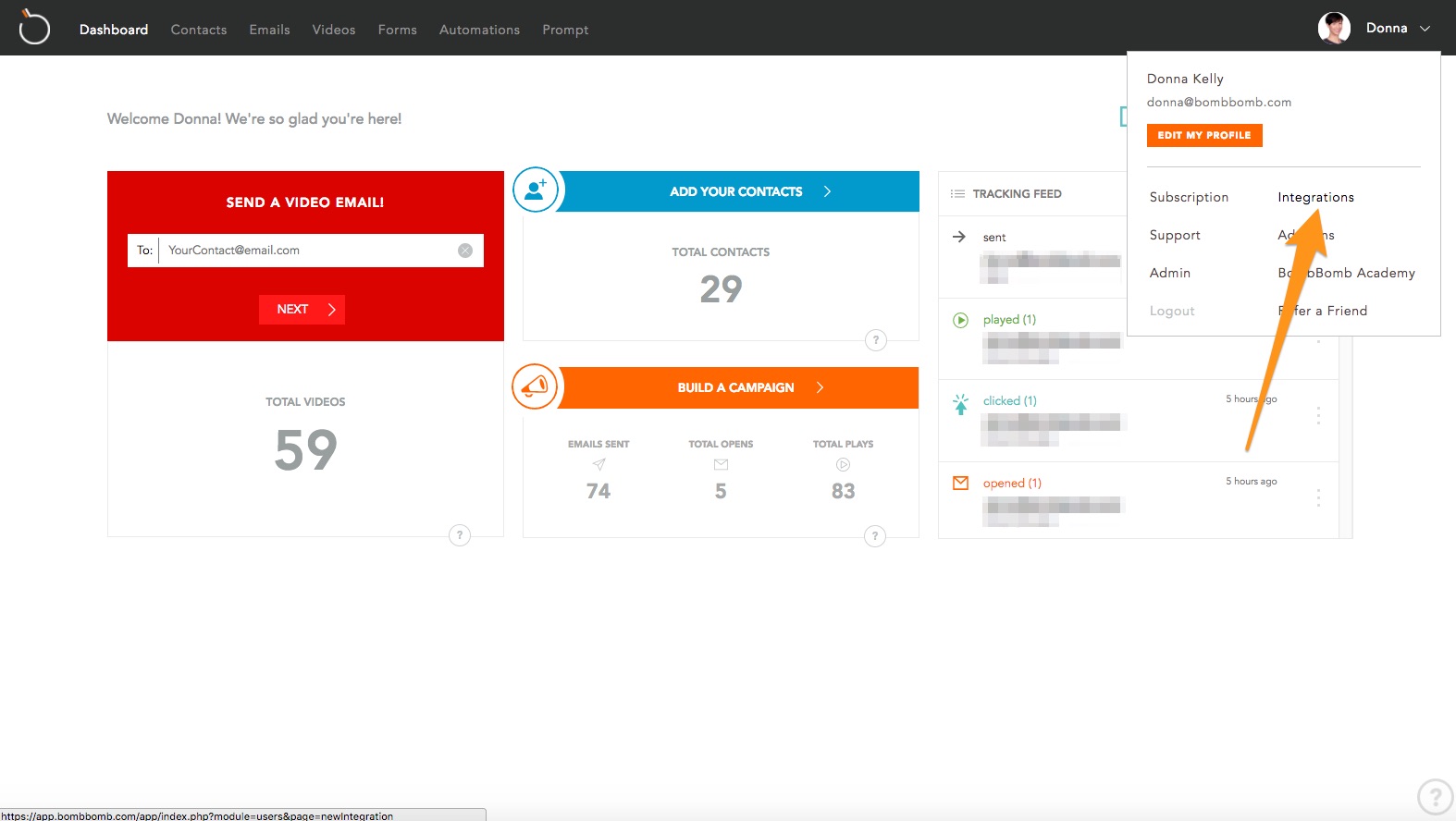 Log into your BombBomb account. Hover over your name in the upper right corner and click "Integrations."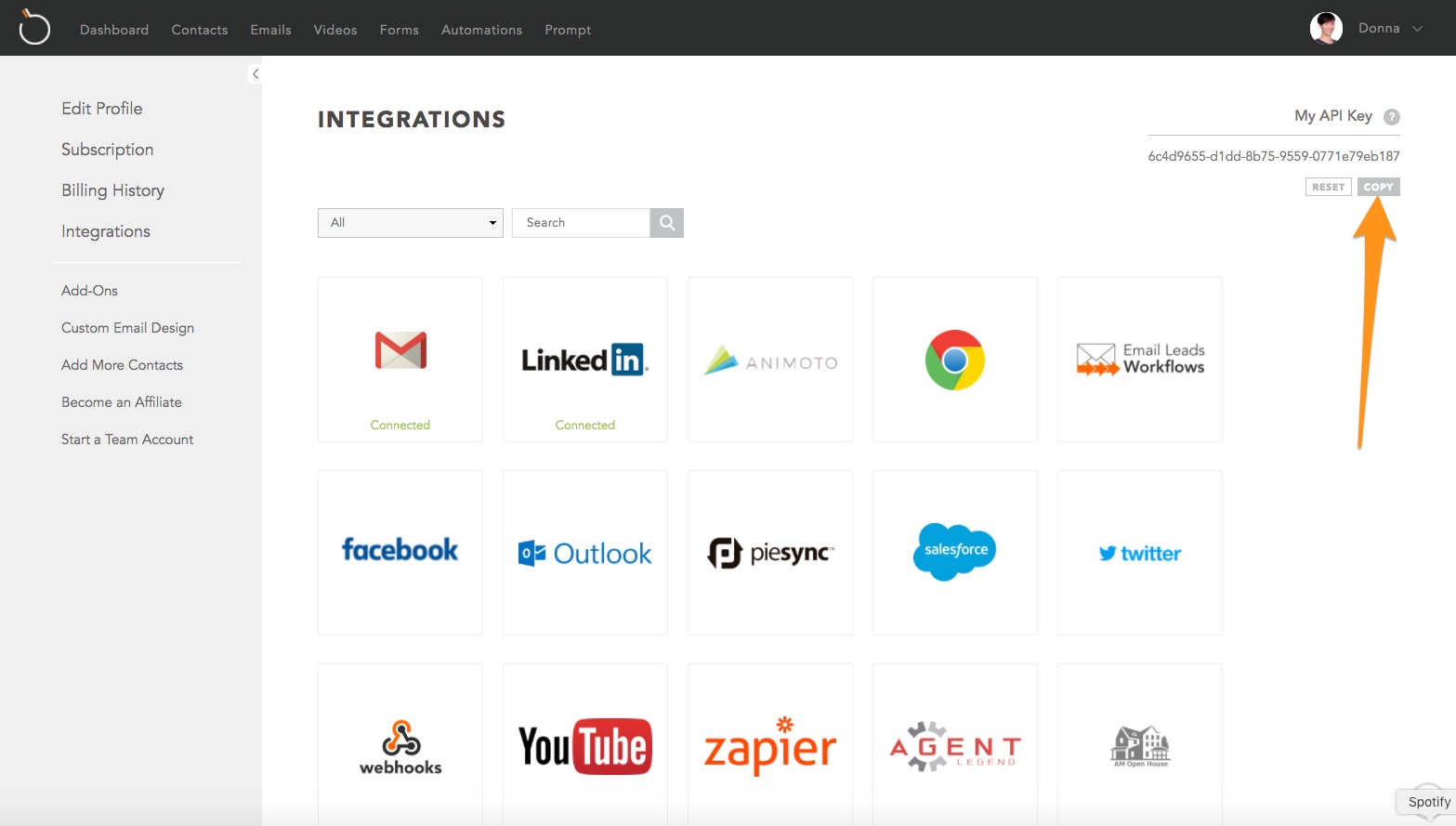 You'll see the BombBomb API key at the top right of the Integrations page. Click the "Copy" button to copy this key.

Log into your Real Geeks account. Open up a new tab in your browser, type in "https://leadrouter.realgeeks.com/" in the search bar, and press enter. Then, click the "Configure destinations" button.

Select the "www.bombbomb.com" site.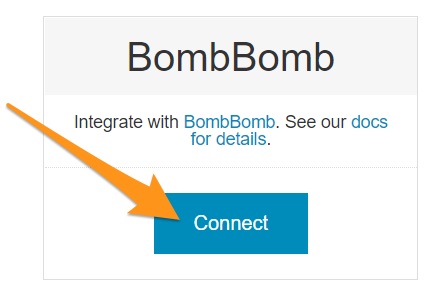 Click the "Connect" button to connect the integration.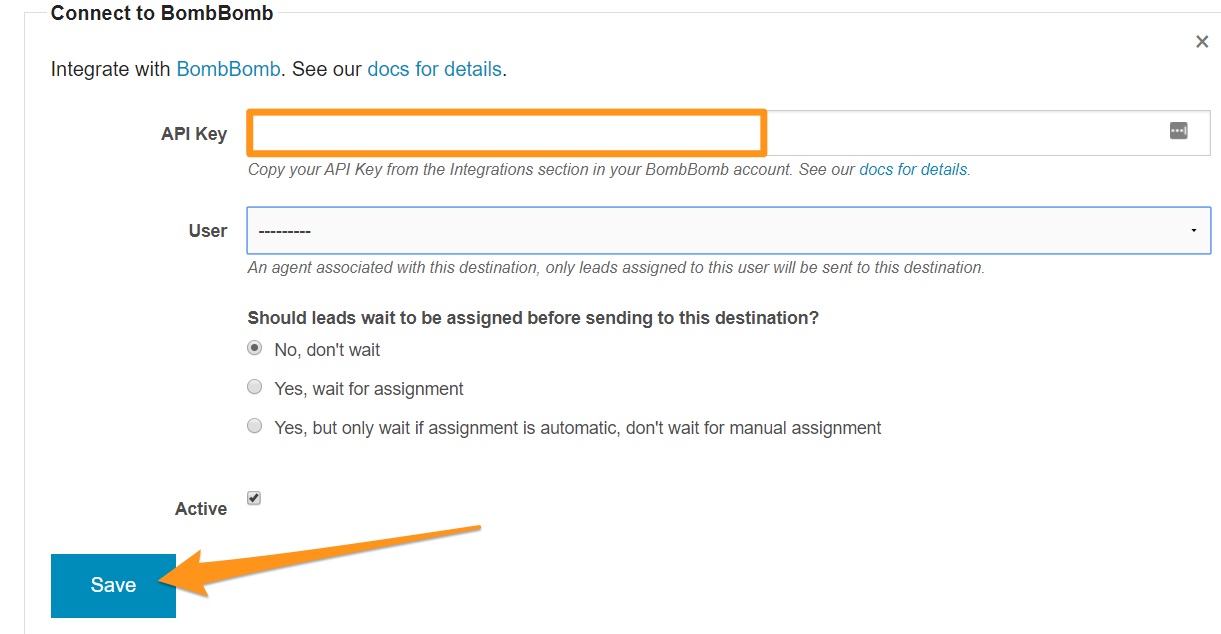 Paste the BombBomb API key in the "API Key" field and then click the "Save" button. The integration is now connected!