Commissions Inc. (CINC) allows you to work with highly qualified leads and provides the tools necessary to convert the buyers and sellers into home sales. With commissions declining and costs rising, your bottom line is under constant attack. CINC provides all the technology and service you need to succeed, under one roof, for one price that never goes up. The platforms offers a smart, efficient lead management experience built to help you outshine the competition while keeping your daily work organized and simple.

At BombBomb, we can't think of anyone better than a "highly qualified lead" to send a video email to. Video is a better way to communicate. CINC and BombBomb integrating just made sense. Two systems you love, working together, to help you: Convert. More. Leads.
Follow the steps below to learn how to connect this integration and find the answers to some of the most FAQs users have!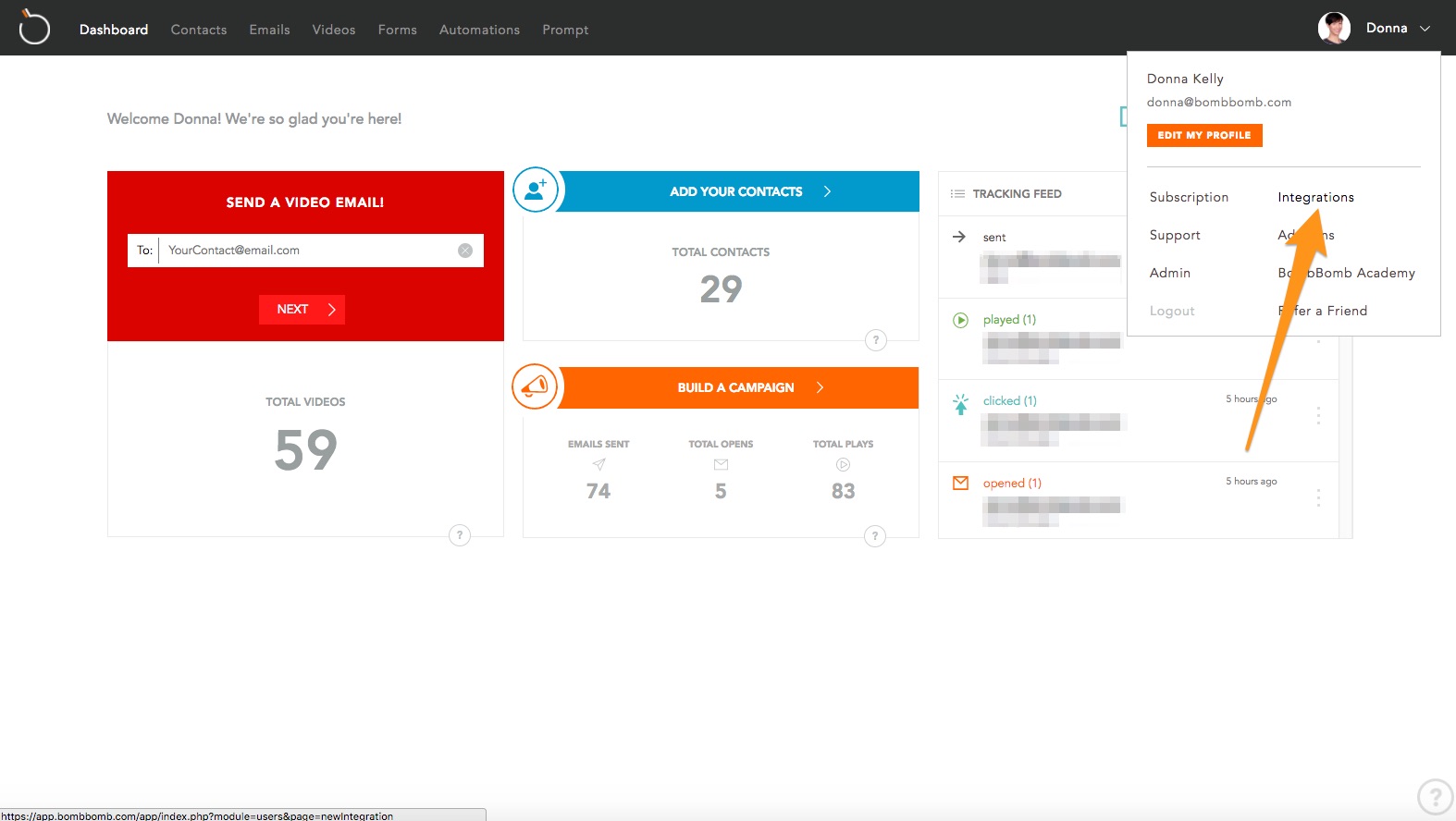 Log into your BombBomb account. Hover over your name in the upper right corner and click "Integrations."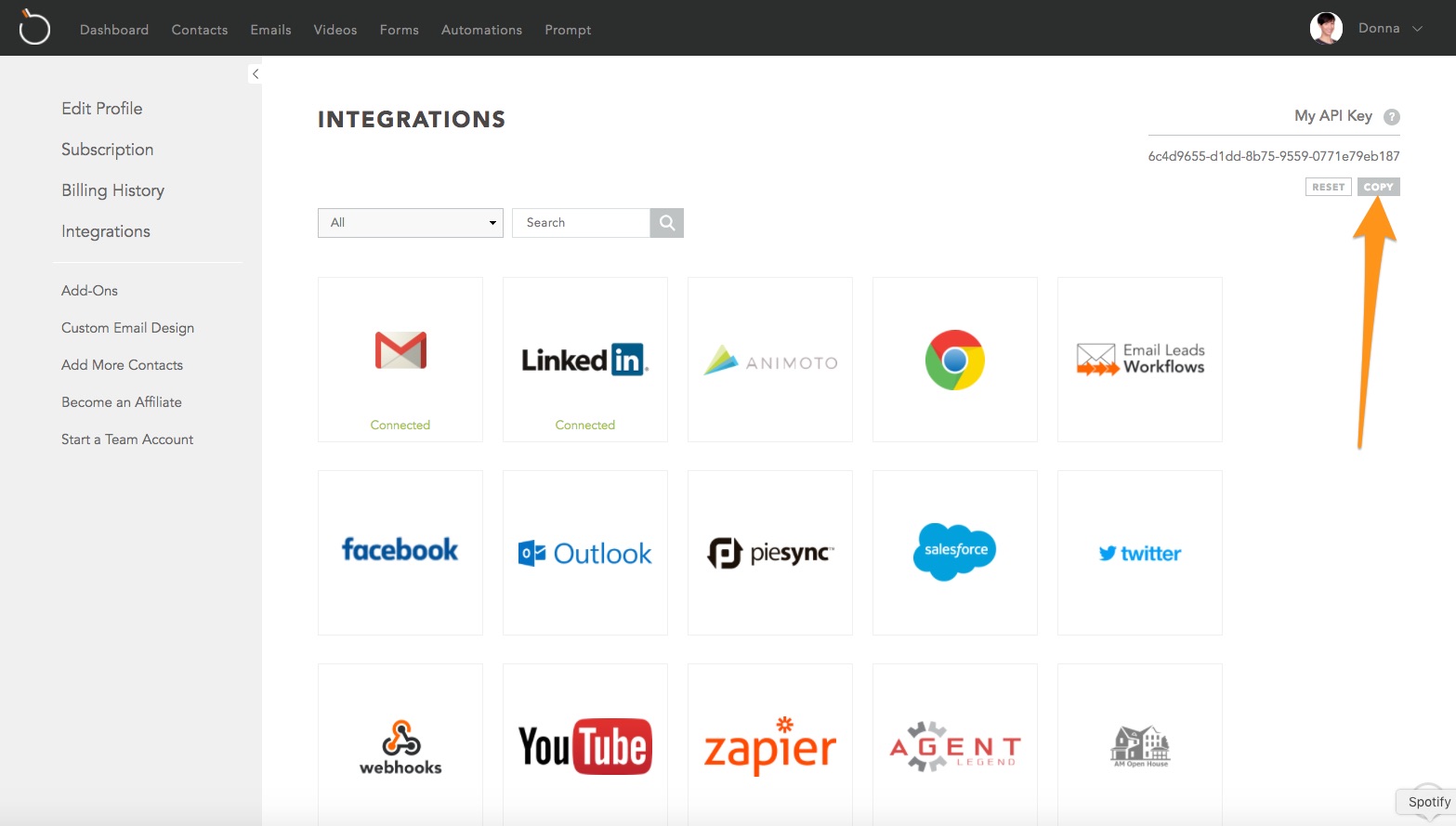 You will see the BombBomb API key at the top right of the Integrations page. Click the "Copy" button to copy this key.

Log into your Commissions Inc. account and click on "Edit Profile & Settings."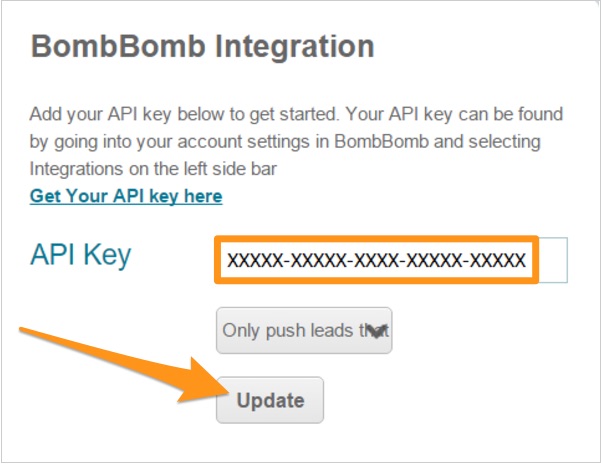 Under the "BombBomb Integration" section, paste the BombBomb API key in the empty "API Key" field. From the drop down, click the option "Only push leads that are assigned to me." Then, click the "Update" button.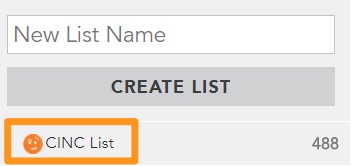 In your BombBomb account, you will see a newly created contact list in the Contacts tab called "CINC List," which will bring over all your contacts from your CINC account. 

When a lead opens an email, watches a video, or is added to the list, a note will be placed on the contact record in CINC!




Frequently Asked Questions


What lead information is pulled into BombBomb?

·         Name
·         Email
·         Physical Address
·         Buyer/Seller
·         Lead Status
·         Creation Date
·         Source
 
Is every lead pulled into BombBomb?

Currently only Unworked and InProgress leads that are subscribed to email in CINC will be added to the CINC list.

We will pull past leads that meet this criteria, and any new leads as they come in.


What if a lead unsubscribes?

Since both platforms are separate, leads will only be unsubscribed from the specific source that they select. 


Can I sort leads in CINC by BombBomb activity?

Not just yet. But you can see activity in the Activity Feed on the right.


If a lead updates their contact information, will that automatically update in BombBomb?

No. We only pull in lead information once, so if a lead updates contact info, you'll need to update it in BombBomb manually.


Can Agent level users set this up?

Yes, currently Agent Level users can set up the integration, but only leads they are assigned to will integrate.


If a lead is reassigned in CINC, will it update in BombBomb?

Not right now, but this is something the team is working on adding.