Zapier is an API of APIs. They act like "glue" to join different web services together. It helps make two web services work together in harmony, cutting down your workload and switching between two sites. With Zapier, you don't need your own server or programming expertise to use one of the supported APIs.
Now with this integration, Zapier gives you the power to integrate BombBomb with hundreds of other apps to automate the tedious tasks in your workflow. You can do much more with BombBomb by connecting it to other tools and technologies that you use in your business. Write simple "if/then" rules to move data between them and to automate repetitive tasks, letting Zapier and BombBomb do the work for you.
Watch this video to learn how to set up this integration so you can start connecting services and people!
If you prefer to read, here's a step by step:
Step 1: In your BombBomb account, hover over your name in the upper right corner and click "Integrations."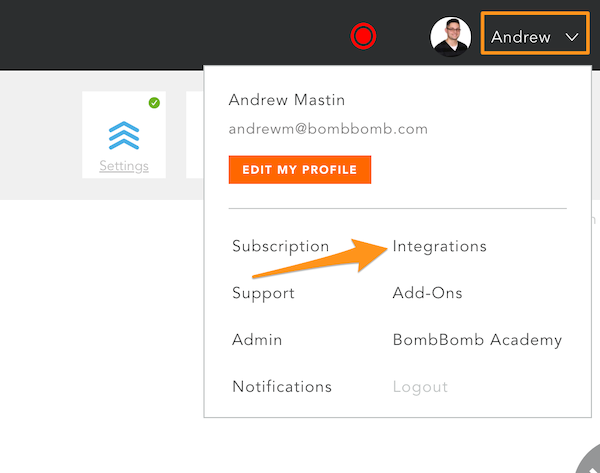 Step 2: At the top right of the Integrations page, you will see the BombBomb API key. Click the "Copy."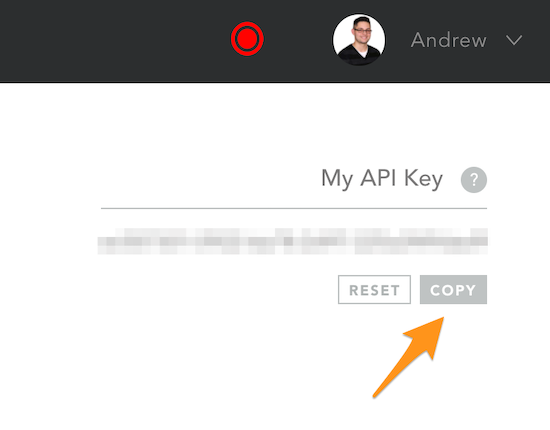 Step 3: Log into your Zapier account. In the navigation bar, click "Connected Accounts."

Step 4: In the search bar, search for "bombbomb" (with two b's in the middle). Select "BombBomb.com" when it appears in your search.

Step 5: You will be prompted to allow Zapier to access your BombBomb account. Paste the BombBomb API key in the empty field and click the "Yes, Continue" button.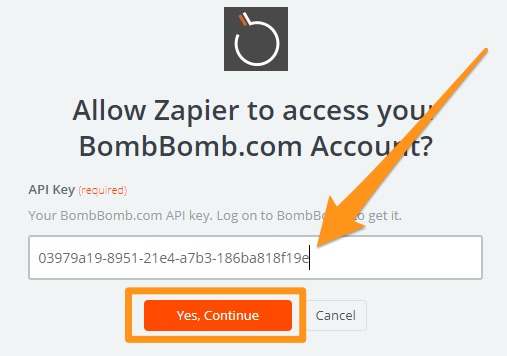 You will then see that BombBomb is now connect. Now you can begin making Zaps!