In the profile section of your BombBomb account, you may have seen the "CRM Tracking Email" field in the "Other" tab when editing your profile. Here's a quick explanation of what that field is. (Spoiler alert: Don't fill it out!) If you prefer to read, keep reading below. 
If you're using a CRM that provides you with a CRM tracking email (or a Dropbox email), you can input that email into the CRM Tracking field to track leads so you can be notified of every email you have sent to these individuals, as well as every link clicked, email opened, video played, etc. In other words, you will be blind carbon-copied on every single email that you send and every single interaction from the emails you've sent.
For those who use these emails for lead generation, this is an awesome tool. It means you can meticulously track each person you contact, in addition to their behaviors.
If your CRM does not require this function or provide you with a CRM tracking email, leave this field empty. Otherwise, you will be bombarded with hundreds of emails.
Here's a step-by-step of where to find this field. 
Step 1: Hover over your name in the upper right corner of your BombBomb account and click "Edit My Profile."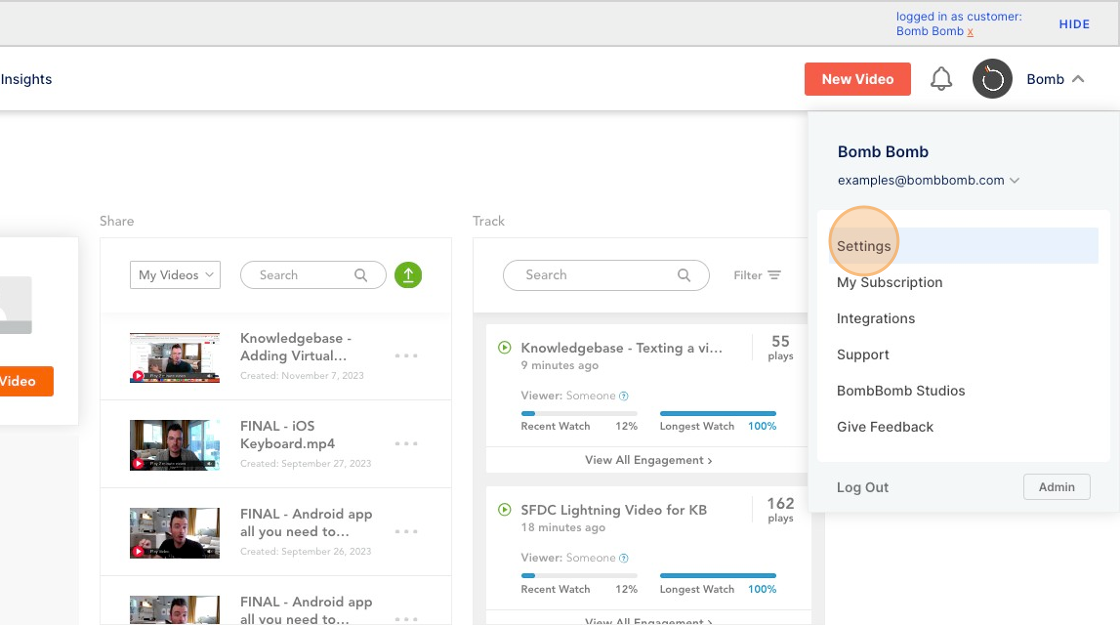 Step 2:Click the "Edit Profile" option under Account Settings in the menu on the left.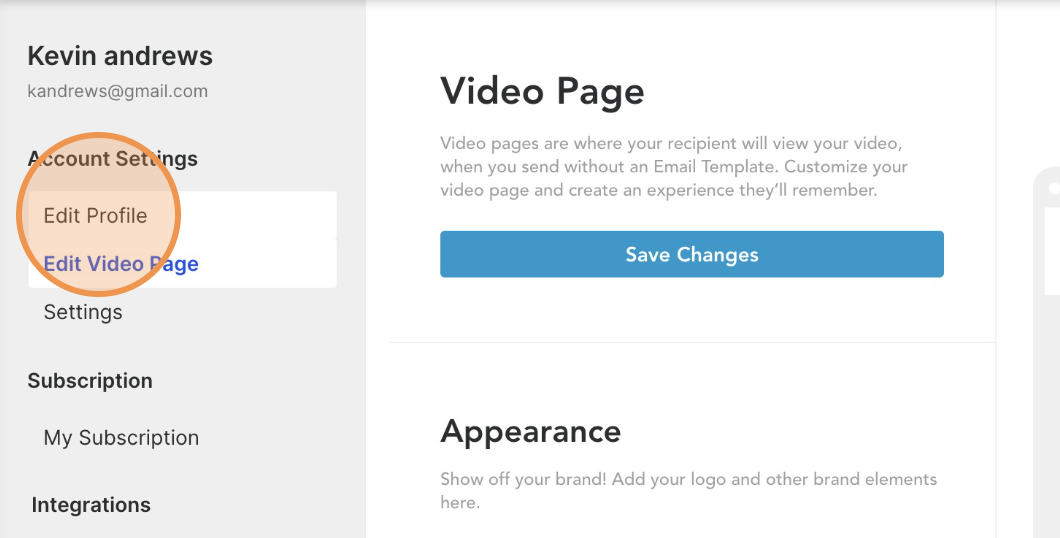 Step 3: Click the "Other" tab.

Step 4: If you were provided with a CRM tracking email from your CRM account, place that email address into the CRM Tracking Email field and then click the "Update My Profile" button at the bottom of your screen.


Once this is filled out, you will receive an email for every lead interaction that occurs in your sent emails.