When you start filming several videos and begin emailing them to different people, it can become difficult to keep track of what's what. Things can get confusing and your account may start to look cluttered, making it overwhelming to sift through tons of material trying to find exactly what it is you're looking for. In other words, this is NOT where I parked my car.

Fortunately, we've made it easy for you to stay organized so you can keep your account clean and easy to navigate. You have the ability to create labels for both your emails and videos so you know exactly what each one is for. Even better, your labels are also made into their own categories, so you can take a peek at each one and see all the videos and emails you've pinned that label to. Could it get any easier? We didn't think so.

Take a gander at the video above to learn how to label your videos and emails and be an organized superstar!
If you'd prefer to read, here's a step by step: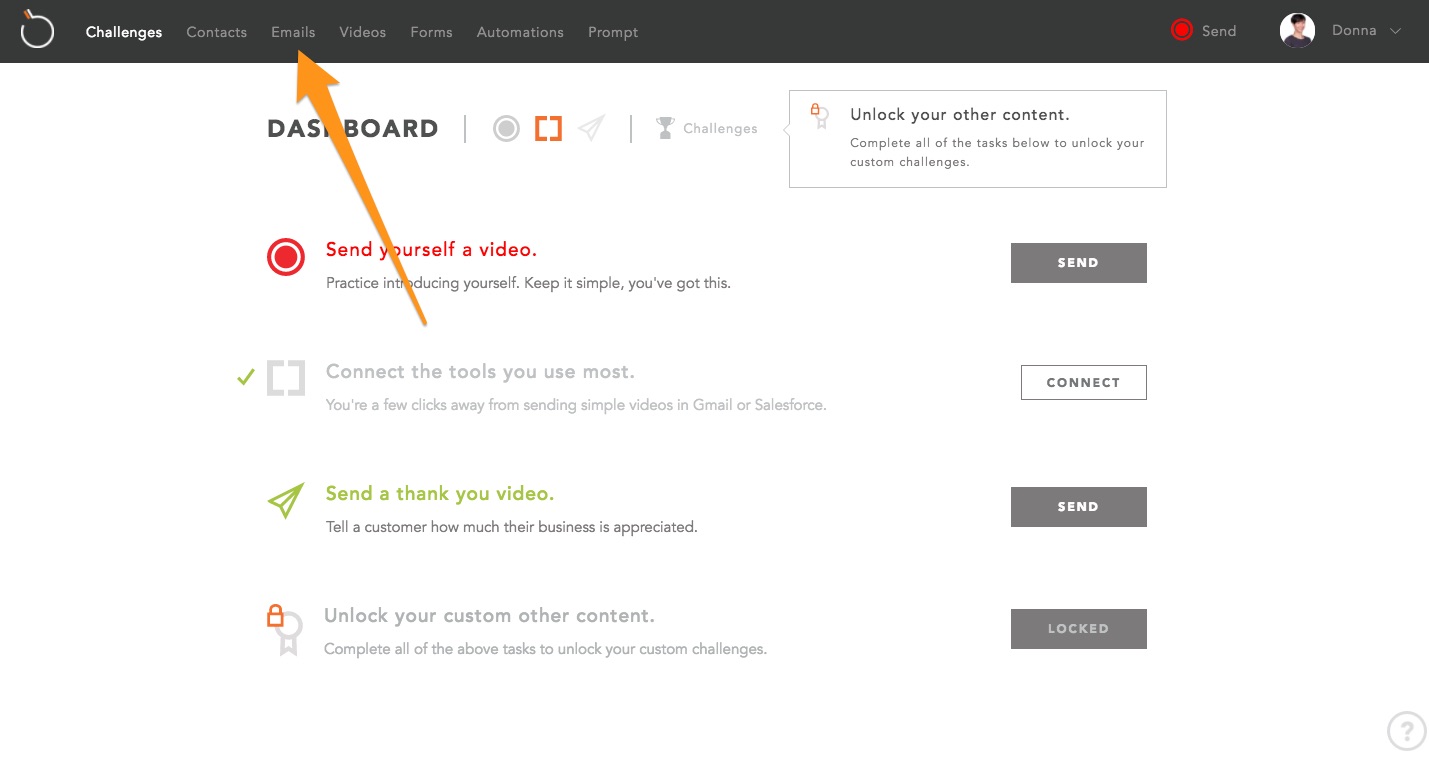 Log into your BombBomb account. The process of labeling works the same for both emails AND videos, so click on whichever one of these tabs you'd like to label. In this example, we're going to label emails, so we clicked on the Emails tab.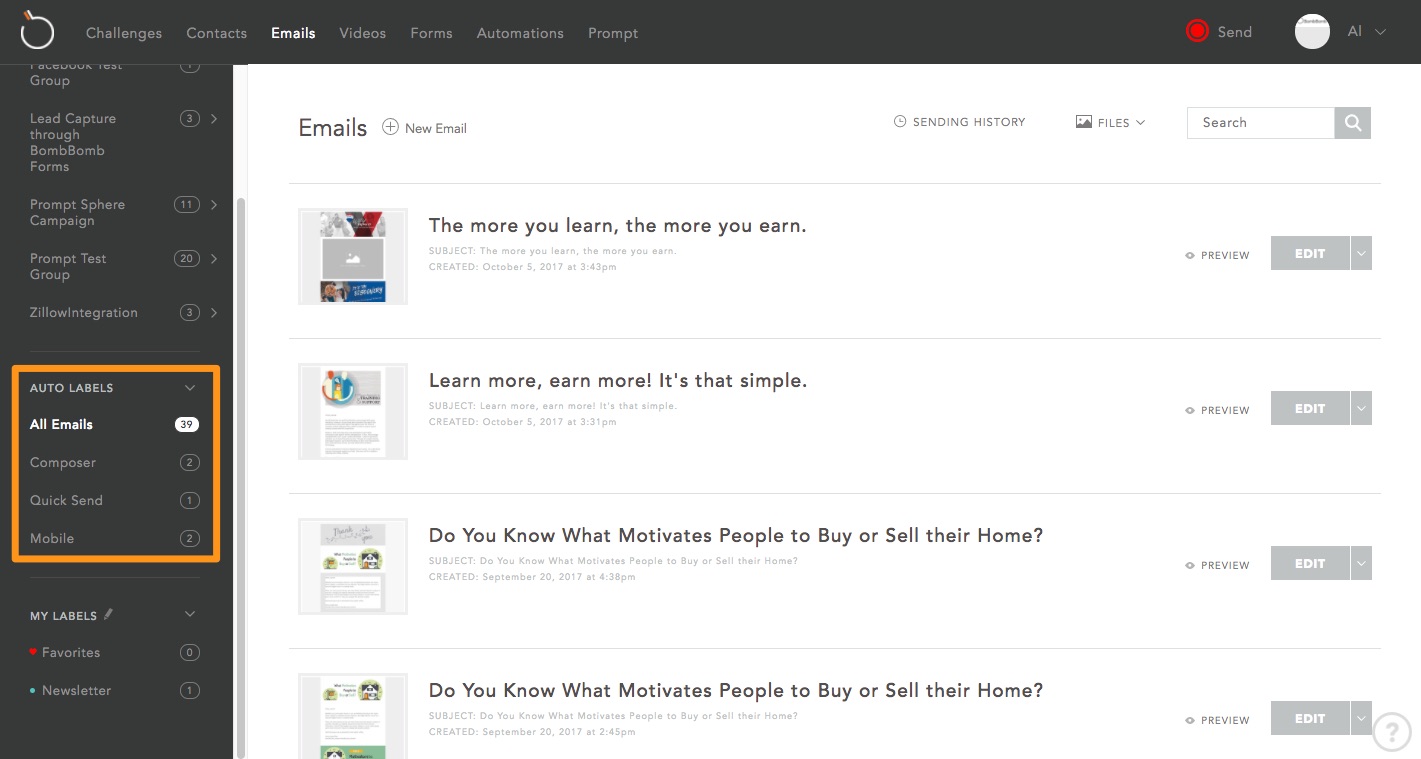 On the Emails tab, your labels are on the left hand side. You'll see that you have what are called "Auto Labels." These labels are applied to certain emails or videos that can be automatically labeled. For emails, auto labels can be applied to emails made in the composer, in the Quick Send, on mobile, etc. For videos, auto labels can be applied to mobile videos, live videos, uploaded videos, etc.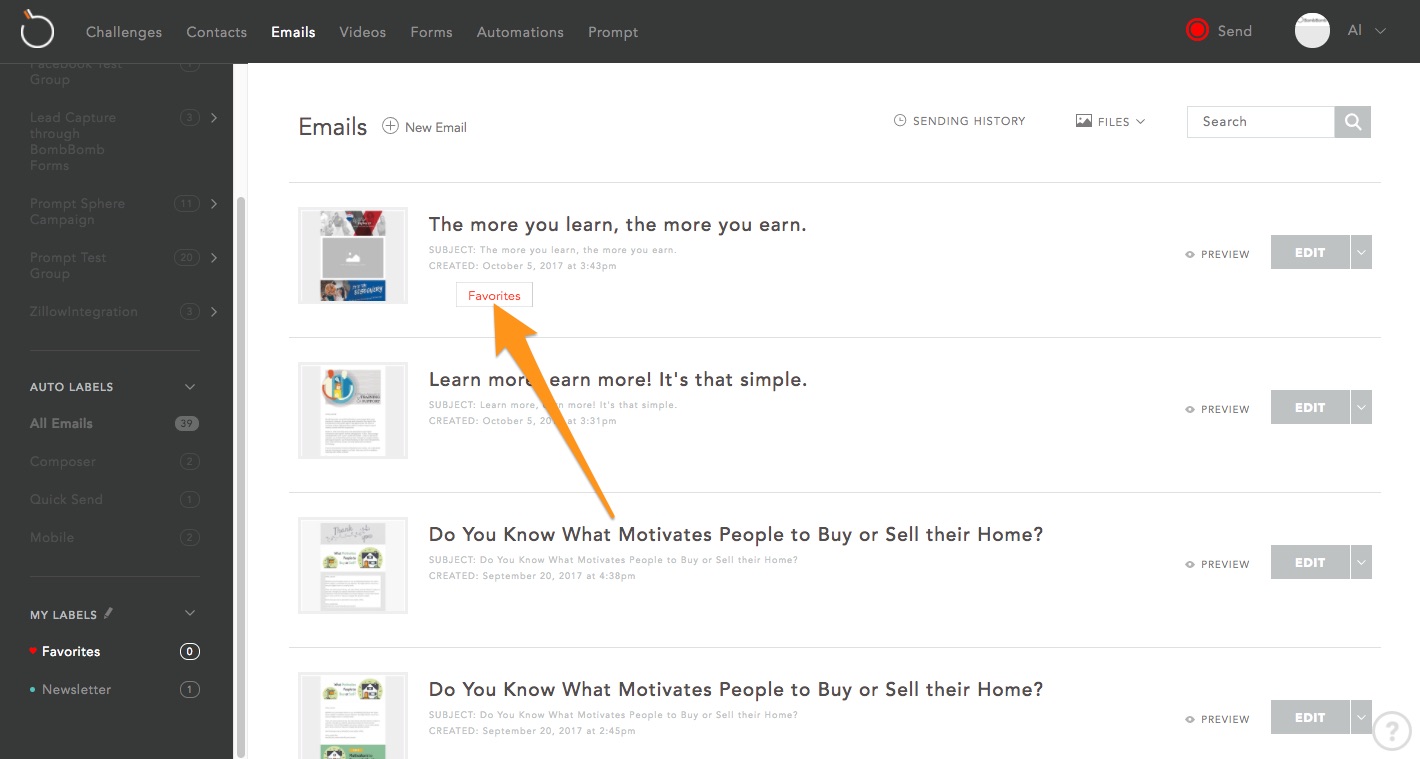 Labeling emails is super easy. All you have to do is click and drag your label to the email you're trying to label, and you'll see the label attach to the email. This works backwards, too - you can click and drag the email over top of the label.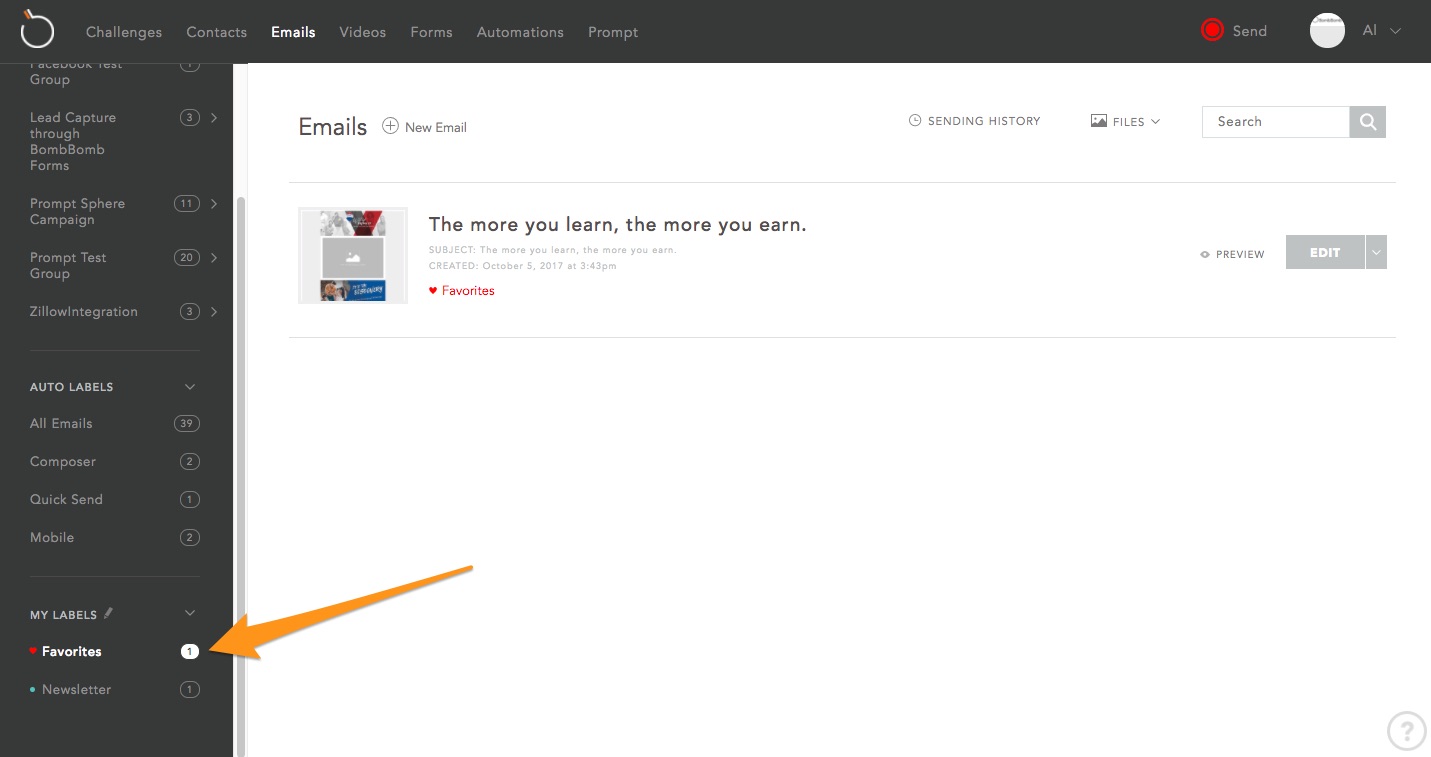 You can view all of the videos you've put underneath a certain label just by clicking on the label itself. When you click on the label, you'll see all of the videos that you've attached to that label.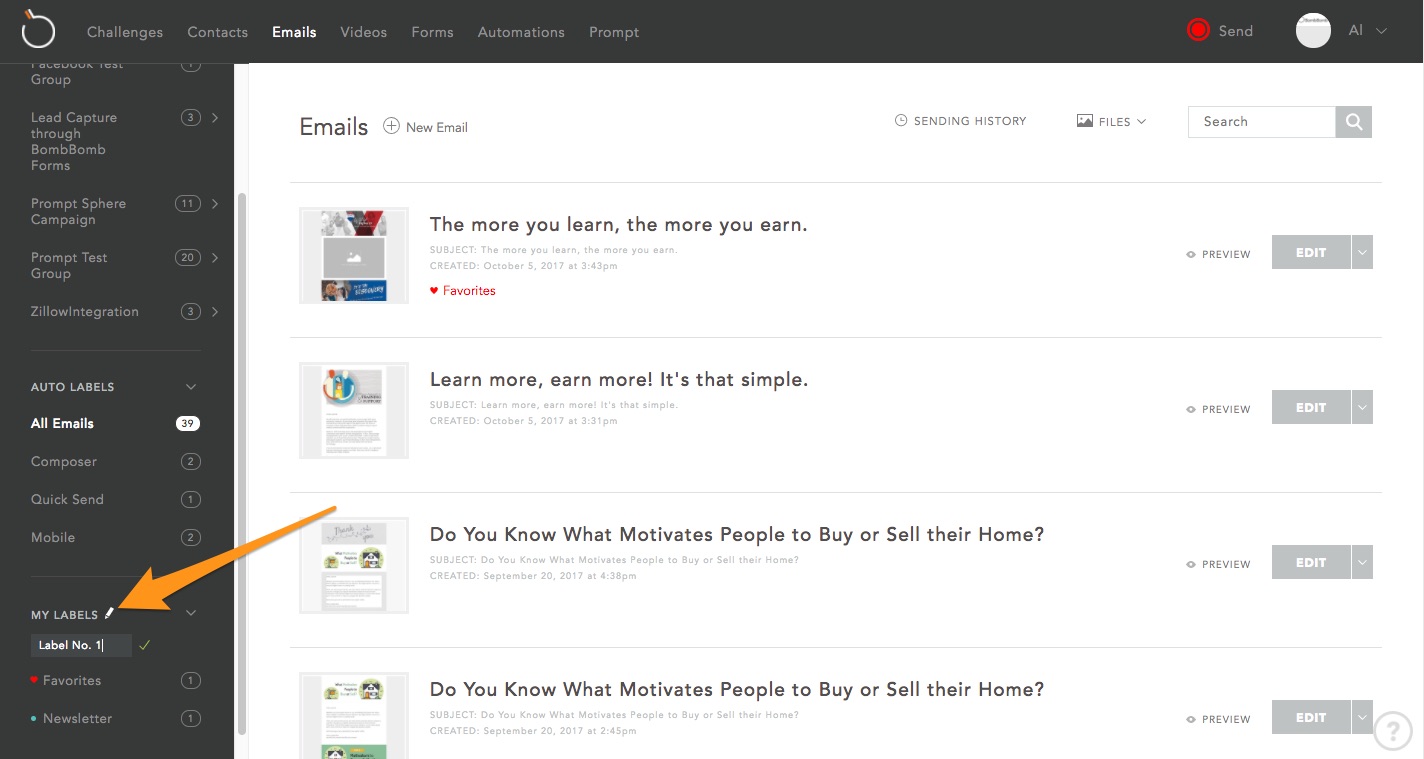 To create a new label, hover over "My Labels" and click the pencil icon. This will place you into "edit" mode. A field will automatically open for you to create a new label. To make a new one, type in the name of your label into the field and click the green checkmark.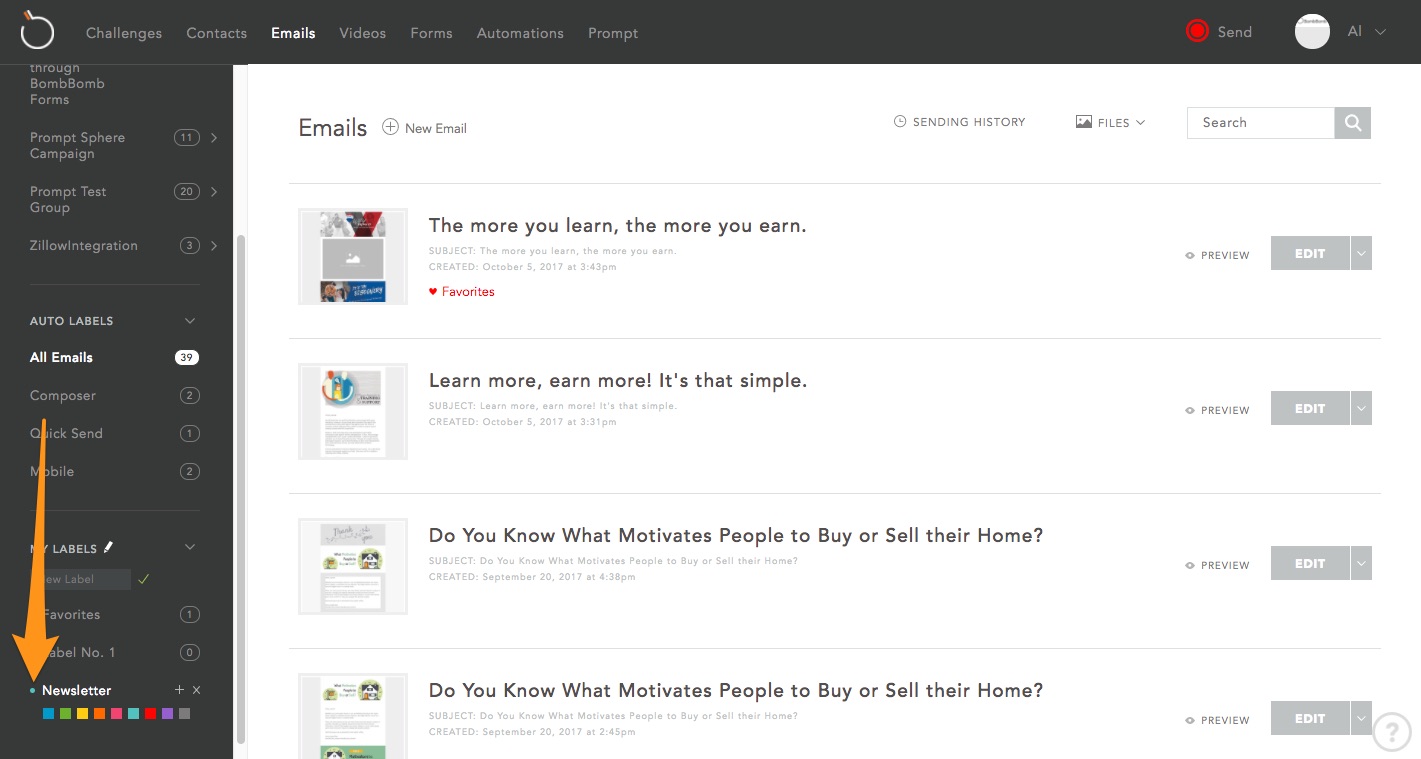 You can also change the color of your labels. To do this, click the colored dot next to your label. From there, you can choose which color you'd like to use for your label.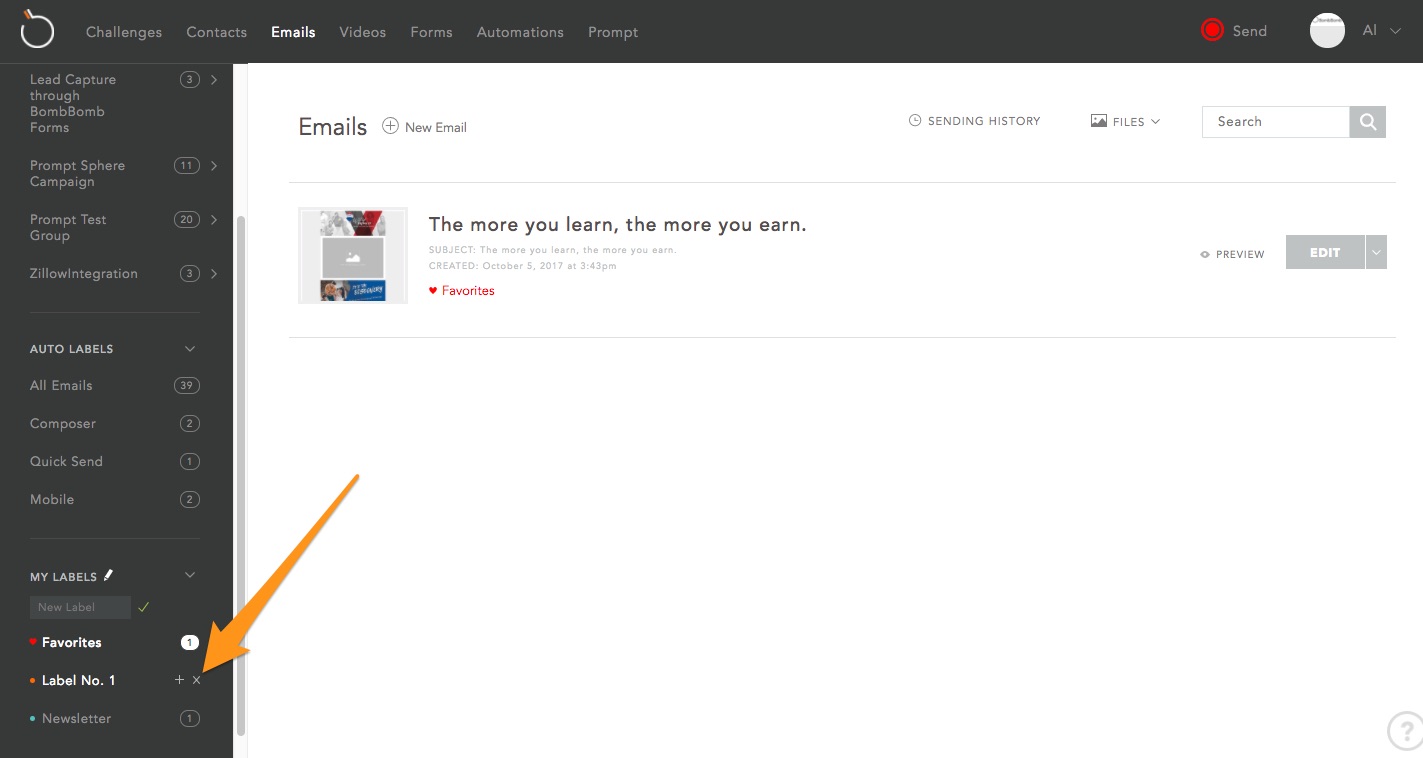 To delete a label you've made, click the pencil icon again next to "My Labels" to go into edit mode. Hover over the label you'd like to delete and you'll see an "X" appear to the right of it. Click this "X" to delete the label.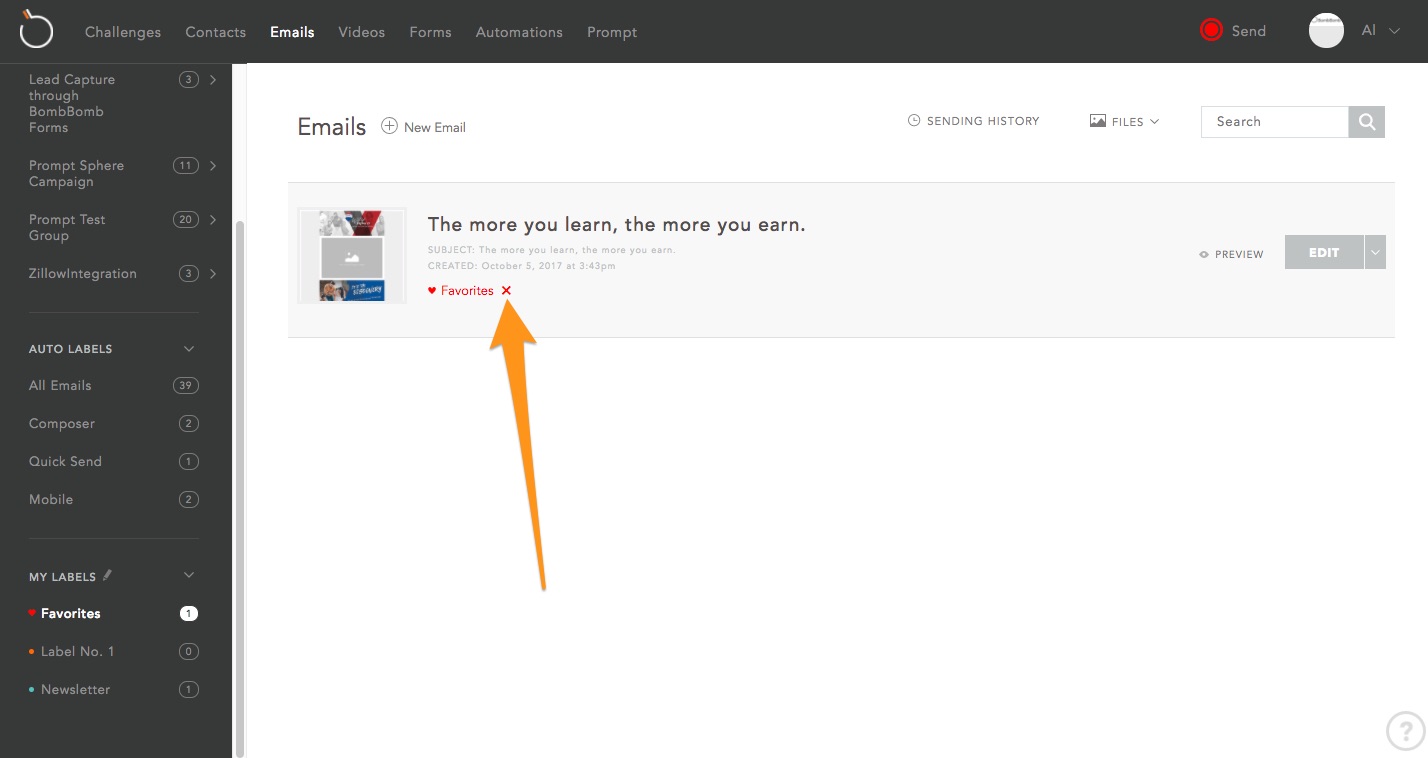 To remove a label from an email, hover over the label at any time on the email and click the "X" that appears. This will remove the label from the email.