Our notifications are the best way to be alerted as soon as your email is opened or a video is played in real time. And when we say real time, we mean real time, folks. We take the guess work out of wondering whether your recipient has even looked at your message.

There are several places in your BombBomb account where you can manage your notifications: within the Quick Send, within the email composer, in the Videos tab, your Gmail account (if you have the Chrome extension), and even the mobile app! This way, you can manage your notification settings in any way that you prefer. Choose from being notified of email opens, video plays, both, or neither.

Take a look at the video above to learn how to turn your notifications on and off!
If you'd prefer to read, here's a step by step: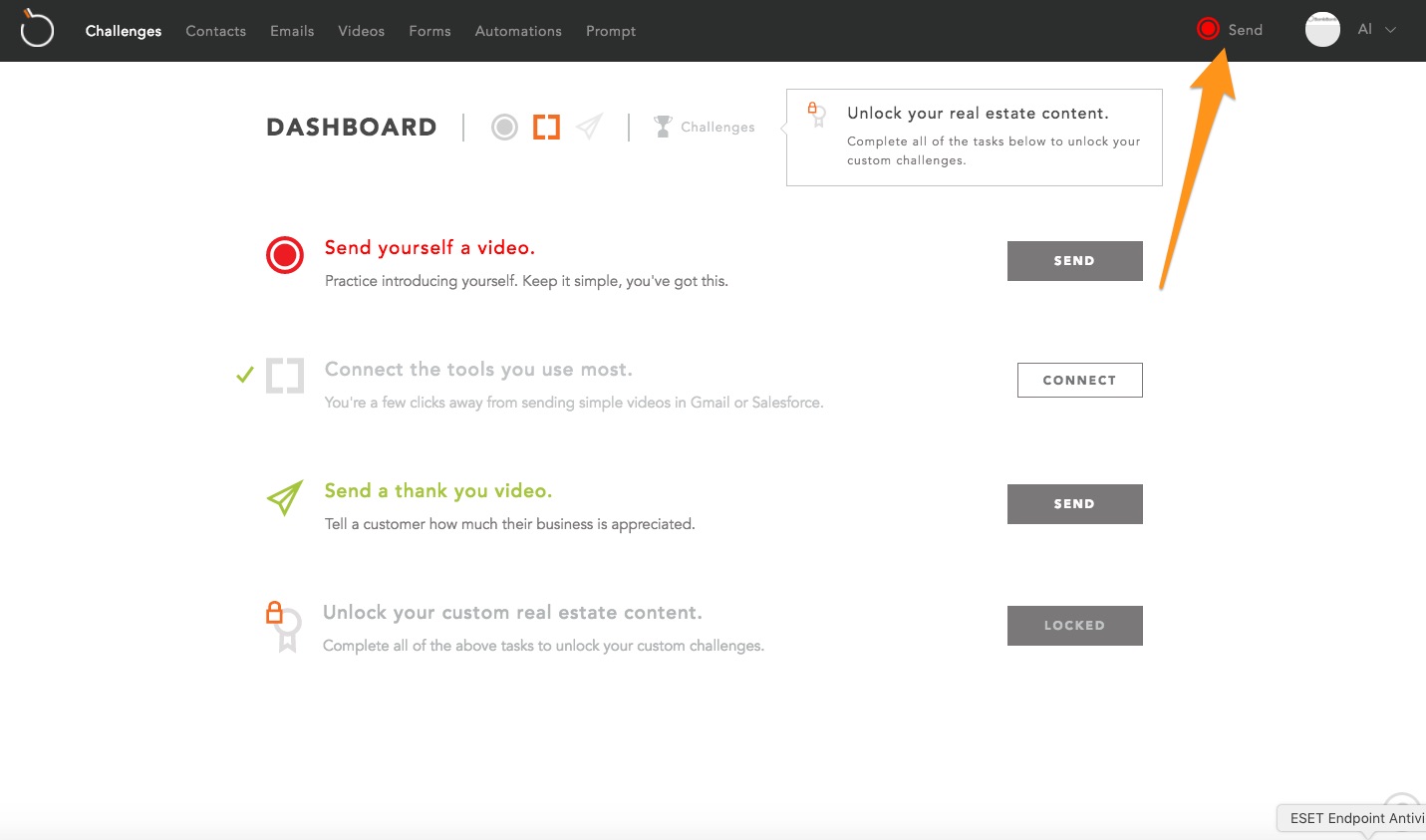 There are several places that you can manage your notifications. One of these locations is within your Quick Send. To manage the notifications for your Quick Send emails, log into your BombBomb account and click the red record button in the upper right corner.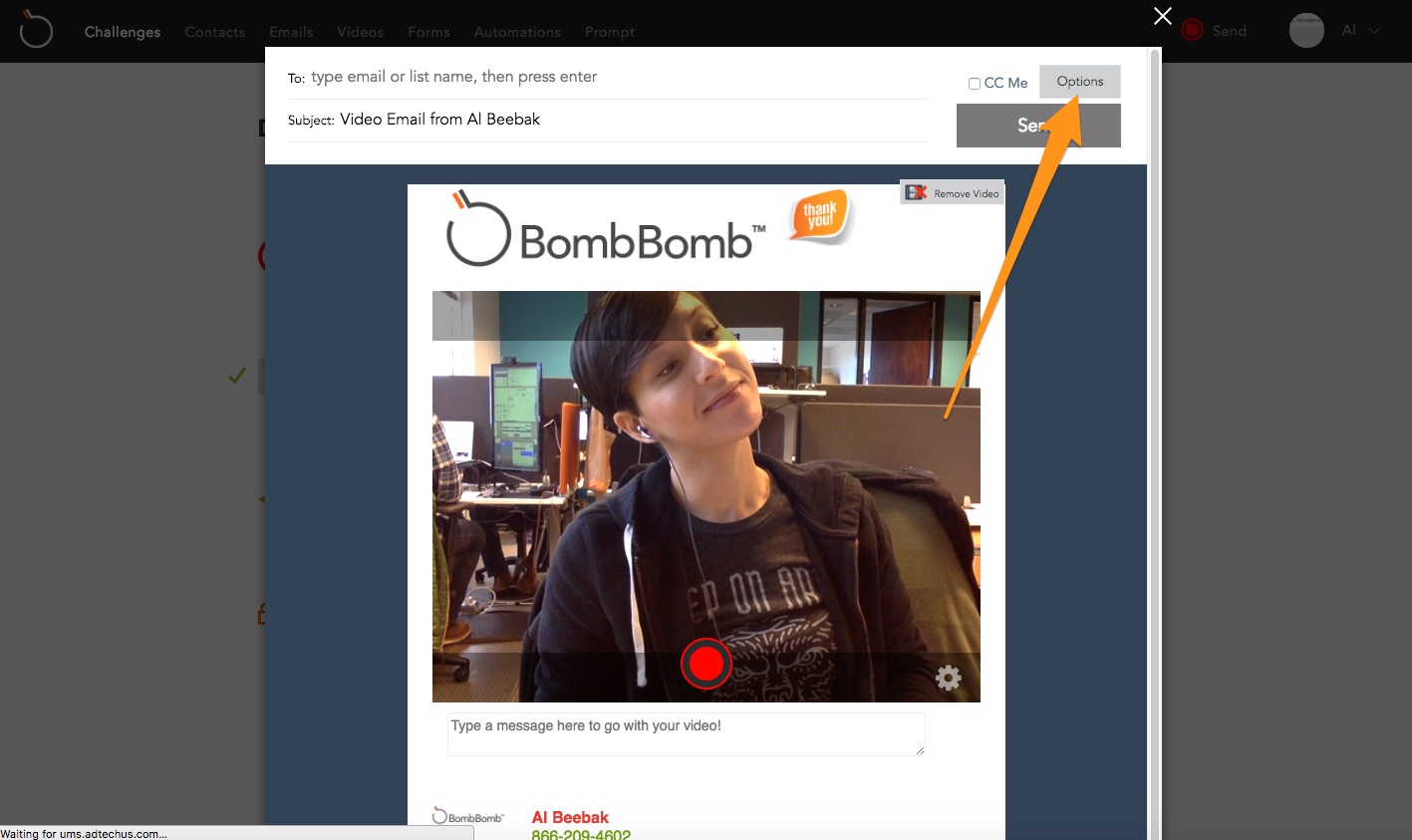 Once the Quick Send recorder opens, click the "Options" button in the upper right corner.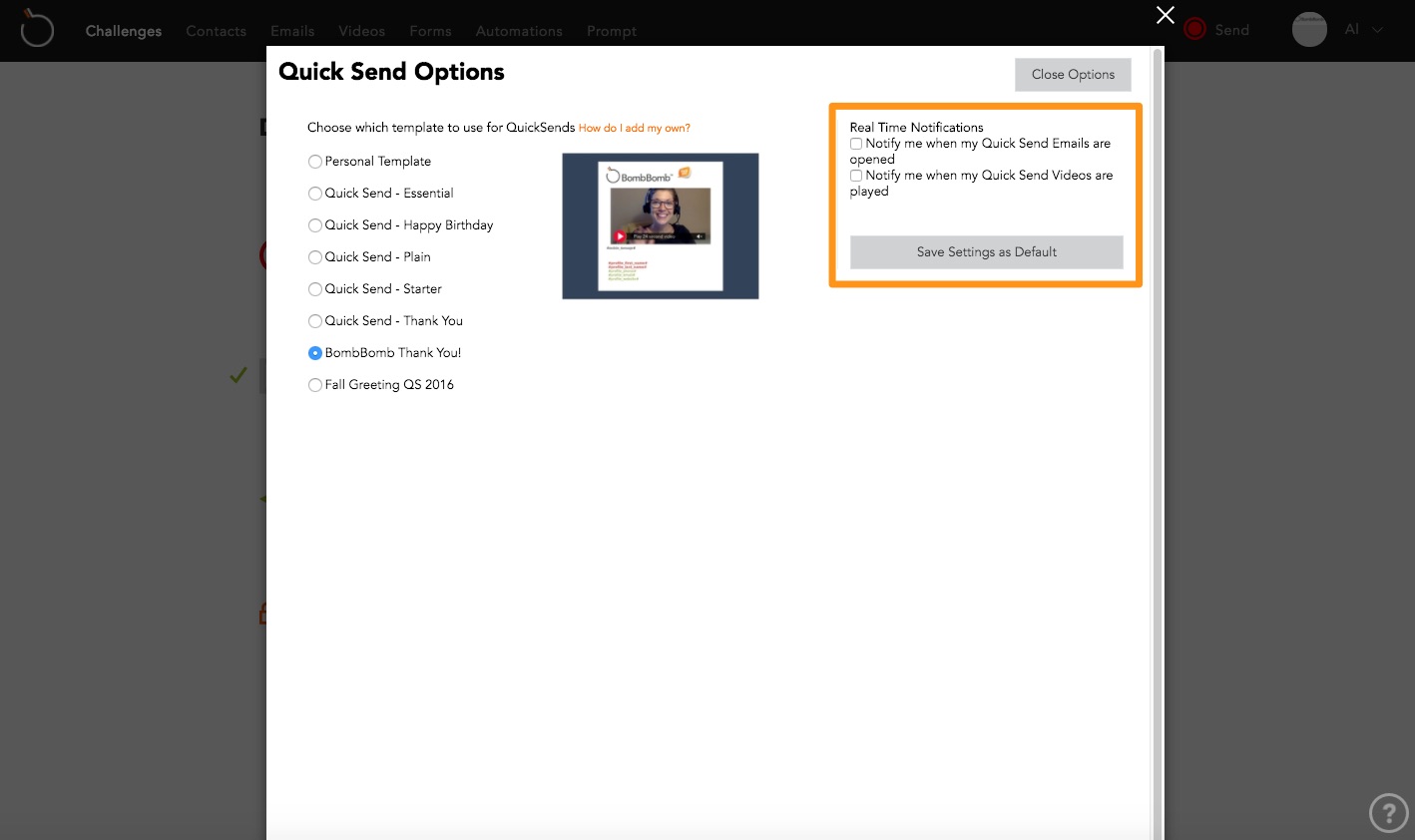 On the left side of your Quick Send options, you will have a section for real time notifications. You can check the boxes underneath it to notify you of when your emails are opened and/or when your videos are played on your Quick Send emails. Note: these notifications are email notifications only - not desktop notifications. If you'd like to save these settings for all future Quick Send emails, click the "Save Settings as Default" button. If this button is not clicked, your notification preferences will apply only to this specific email when sent.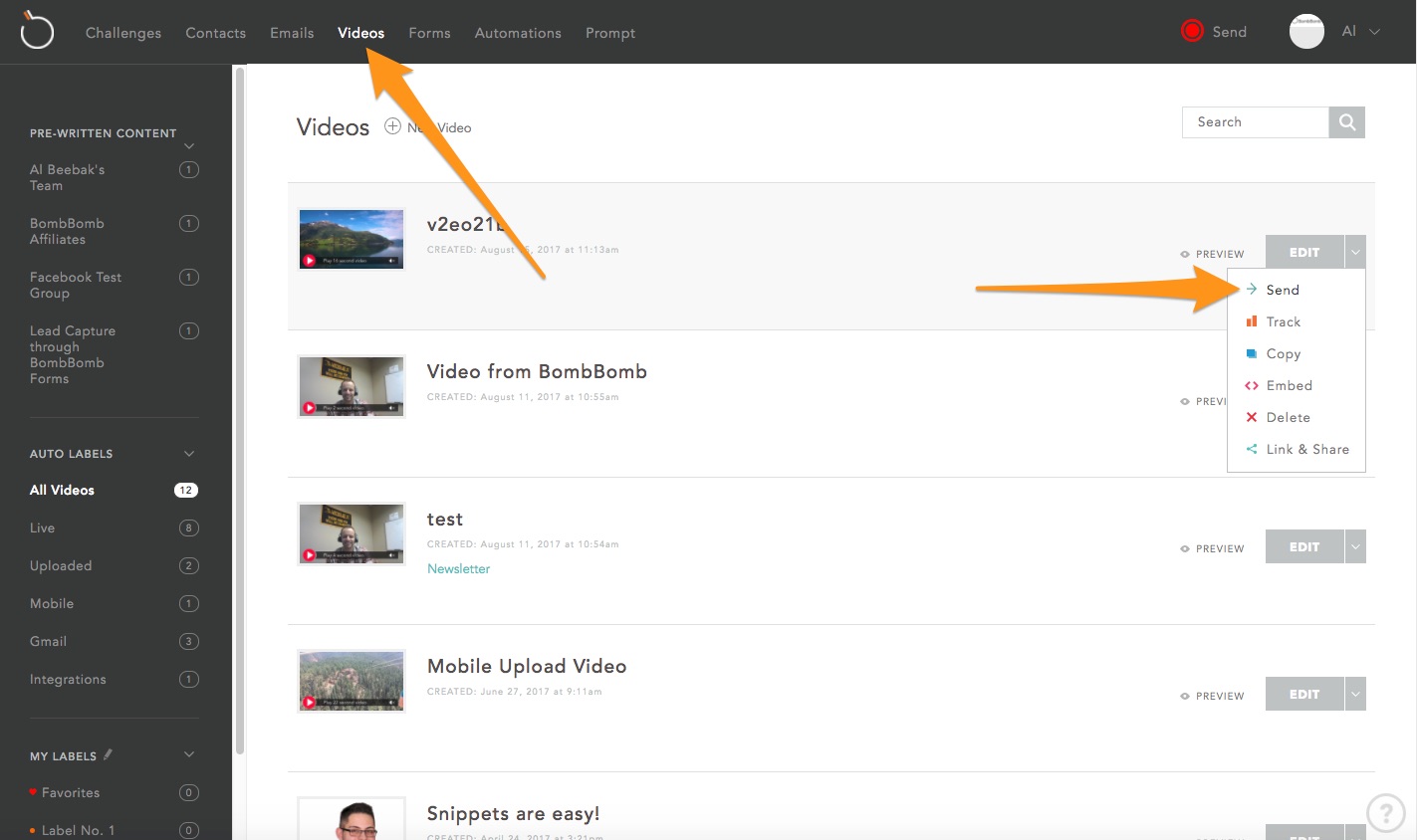 You can also access these same Quick Send options from your Videos tab. Click on the "Videos" tab at the top of your screen, then click the dropdown arrow next to one of your videos. Select the "Send" option, and your video will open in your Quick Send template. From here, you can do the same steps to change your notification preferences.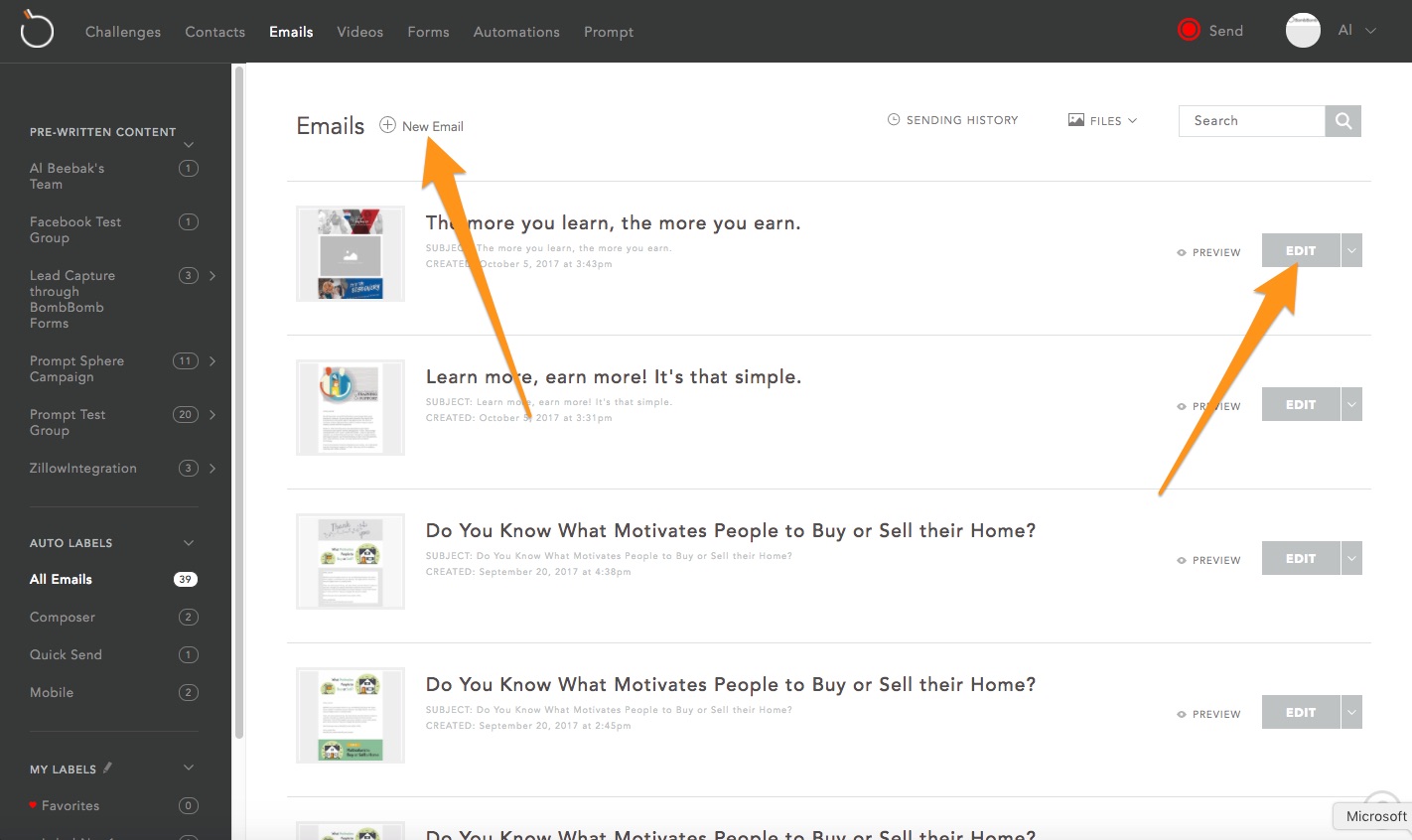 You can also change your notification preferences from within an email. To do this, you can create a brand new email by clicking the "New Email" button in the Emails tab, or click the "Edit" button next to an email you'd like to edit.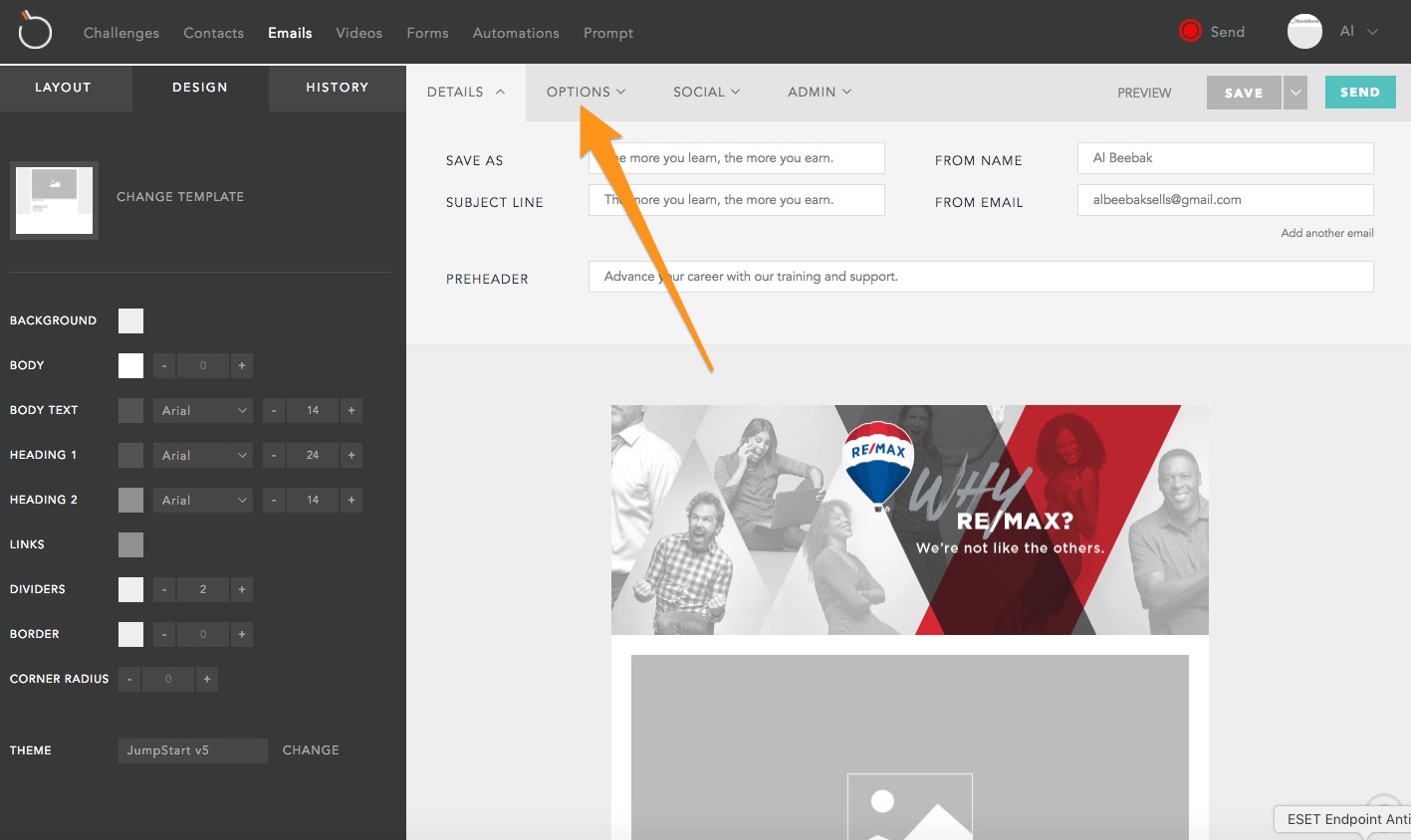 When you are in the email composer, click the "Options" tab at the top of your email.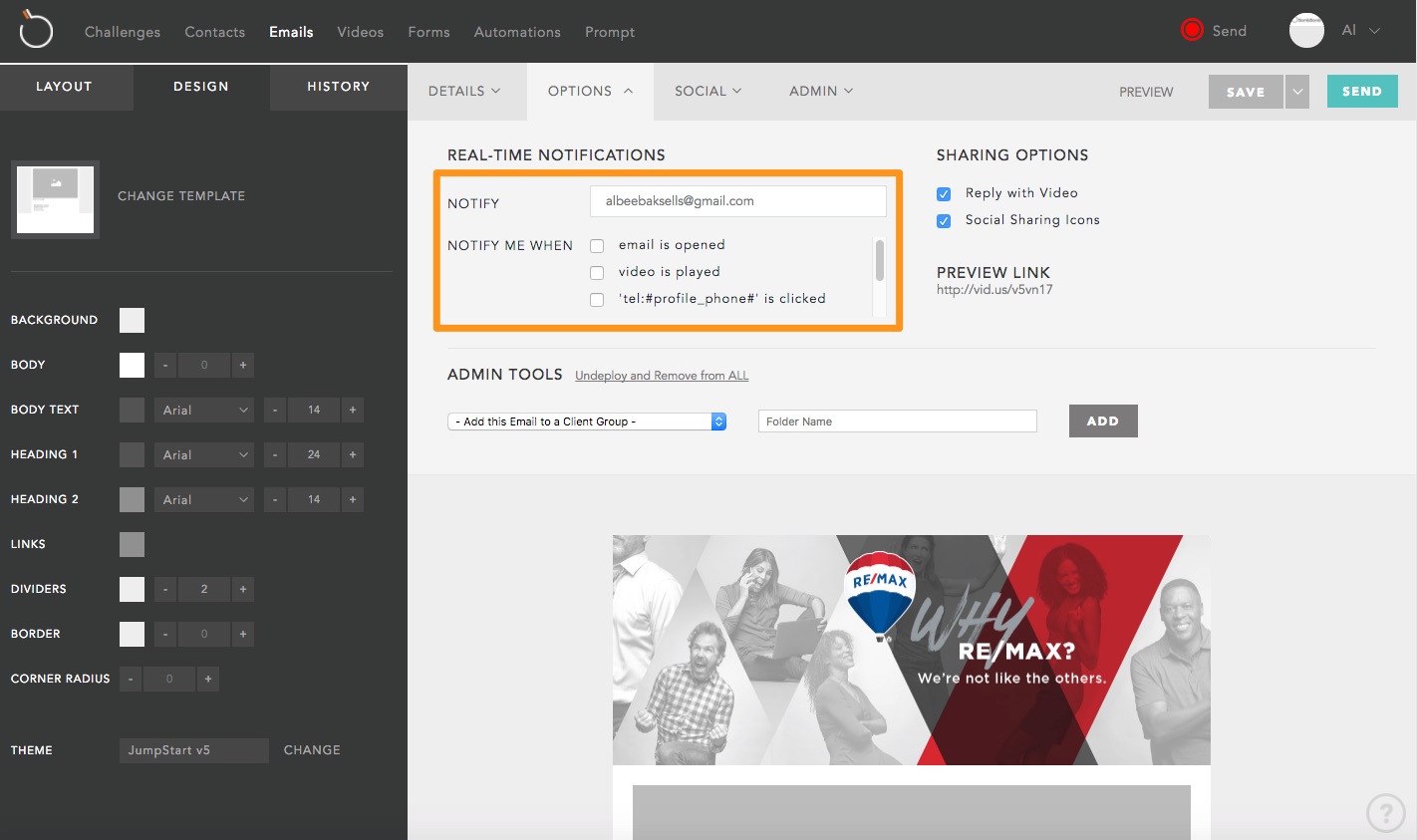 In the Options tab, you will have a section on the left for your real time notifications. Here, you have some more options. You can type in any email you want to receive the email notifications that you choose. Then, you can choose different actions that you can be notified of depending on the different potential actions that are included in your email, such as video plays, link clicks, etc. Once you're finished with your notification preferences, always remember to click the "Save" button.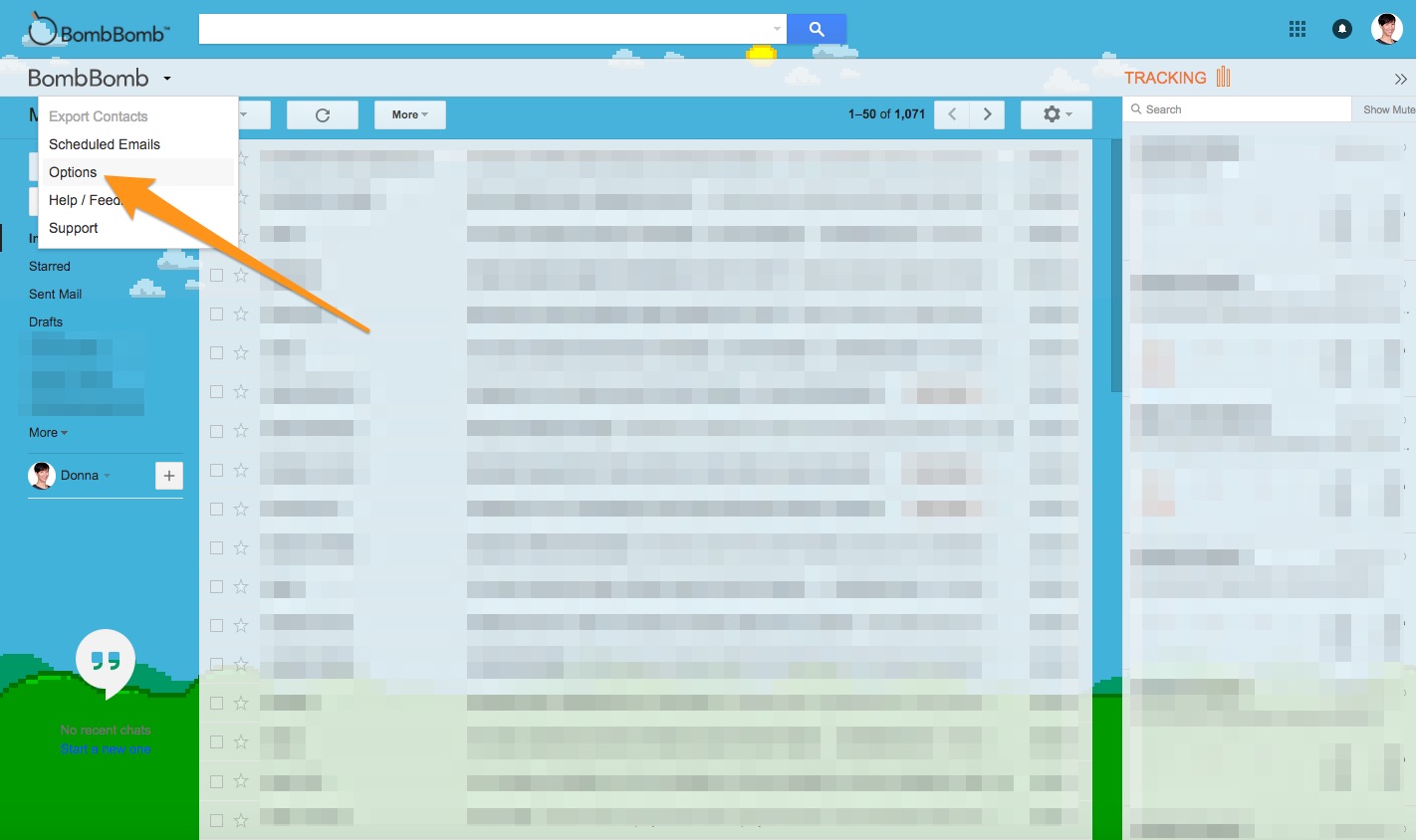 If you have our BombBomb extension, you can also manage your Gmail notifications. To do this, open your Gmail inbox and ensure you are logged in so the extension is active. Click the "BombBomb" dropdown in the upper left corner and click "Options."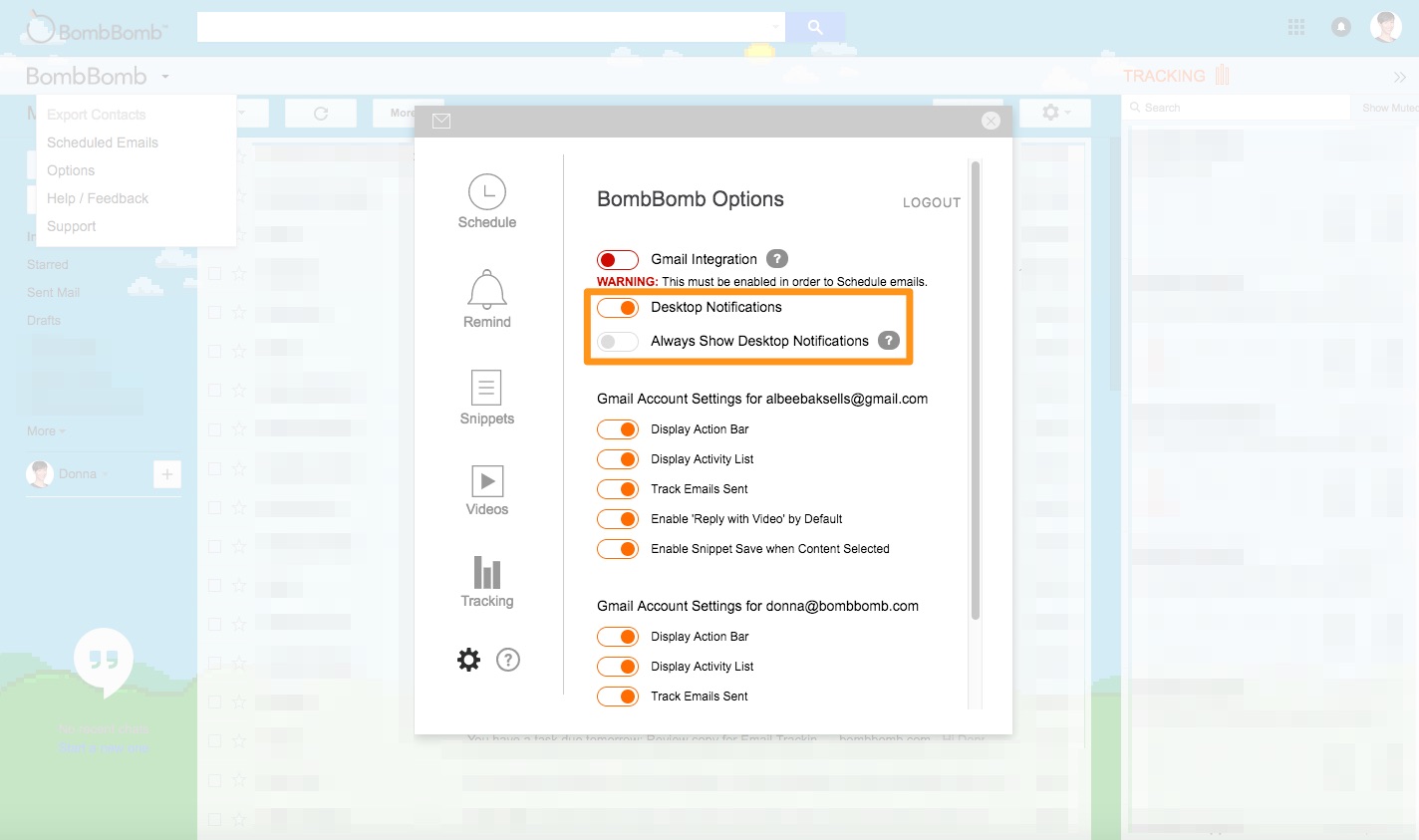 Here, you can toggle a switch to show desktop notifications. If you have this turned on, this will show when your emails have been opened, videos have been played, and links have been clicked.

You can also manage notifications from the BombBomb mobile app. In our mobile apps, you can access the settings (the gearwheel icon for both the iOS and Android apps) and toggle your desired notifications on or off.