With BombBomb, you can be notified in real-time as soon as your email is opened or a video is played. This article will cover how to manage your email notifications from the BombBomb web application.
Watch this video to learn how or keep reading below!
Turning email notifications on and off in Quick Send
Step 1: From the Emails tab of your Dashboard, select the blue "New Email" button and then choose "Quick Send."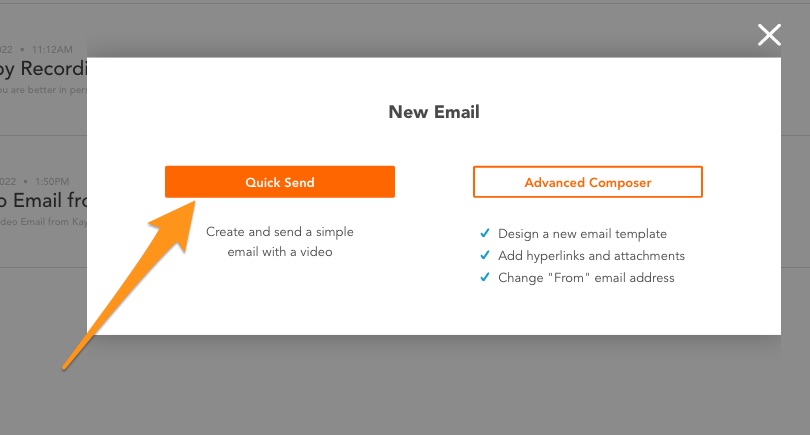 Step 2: Once the Quick Send recorder opens, scroll to the bottom and select if you'd like to be notified of email opens or video plays. Save these settings as your default.

Once you have turned on these notifications, you will receive an email at the email address you have recorded in bombbomb.com when your email is opened, or the video is played.
Turning email notifications on and off from the Emails tab
Step 1: Click on the "Emails" tab in your BombBomb account. Then open a new email or click "Edit" next to an existing email.

Step 2: When you're in the email composer, click the "Options" tab at the top of your email.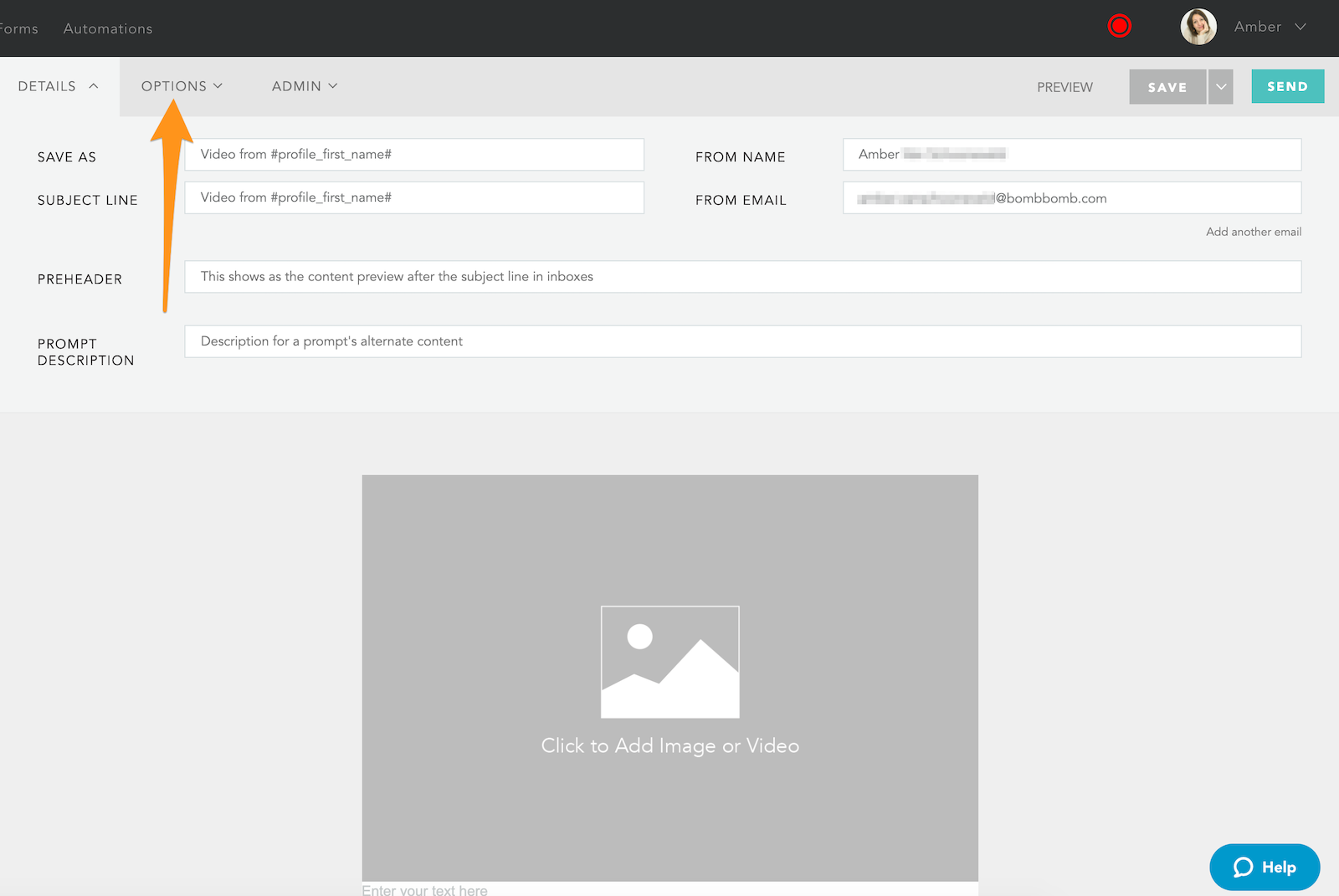 Step 3: You'll see a section on the left for your real-time notifications. You can type in any email address you want to receive the notifications. Then, you can scroll to choose different actions to be notified of, depending on the potential actions included in your email, such as video plays, link clicks, etc. Once you're finished with your notification preferences, click the "Save" button.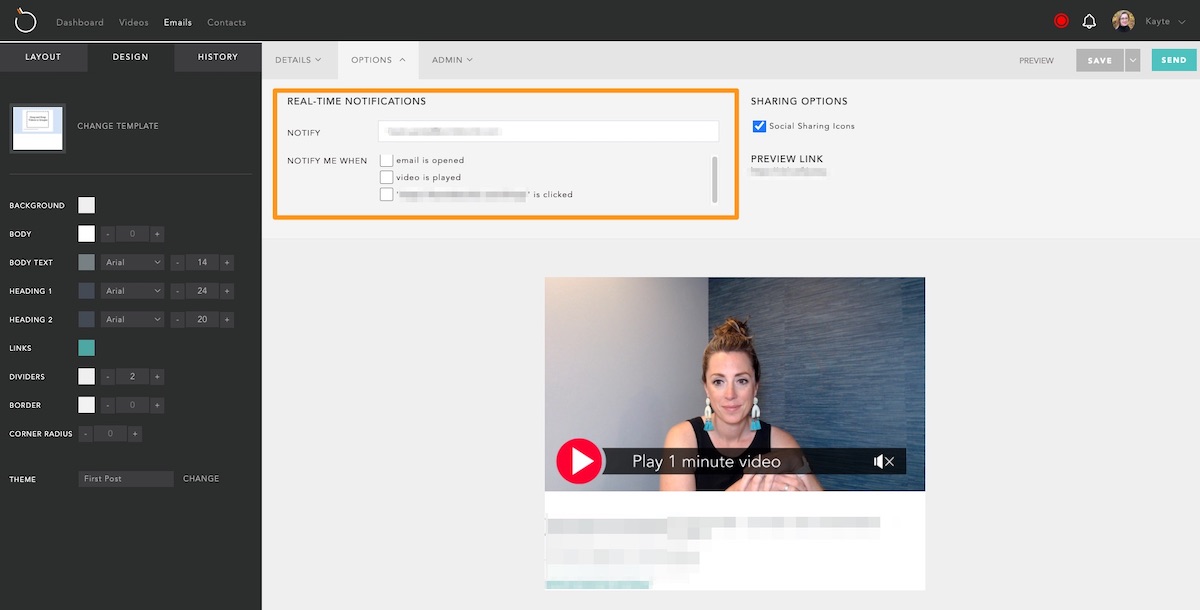 Keep learning: