BombBomb automatically adds an "Unsubscribe" button to the bottom of your emails if you send to more than one person. We do this to protect you under CASL and anti-spam laws, which require you provide an option to your recipients for them to opt out of receiving your email communication. (We do it because we love you.)

However, there are a ton of reasons why you'd benefit from adding your own "Unsubscribe" button somewhere else on your email. Adding your own button provides a safer and faster route for recipients of your email (bulk sends or one-to-one sends) to opt-out of receiving your email communications. You may also find adding your own fits in better with the flow of the email contents. If you're a do-it-yourself person (or let's be honest, a stop-and-just-let-me-do-it person), this is going to be your bread and butter. 

Take a look at the video above to learn how to add your own "Unsubscribe" button!
If you'd prefer to read, here's a step by step: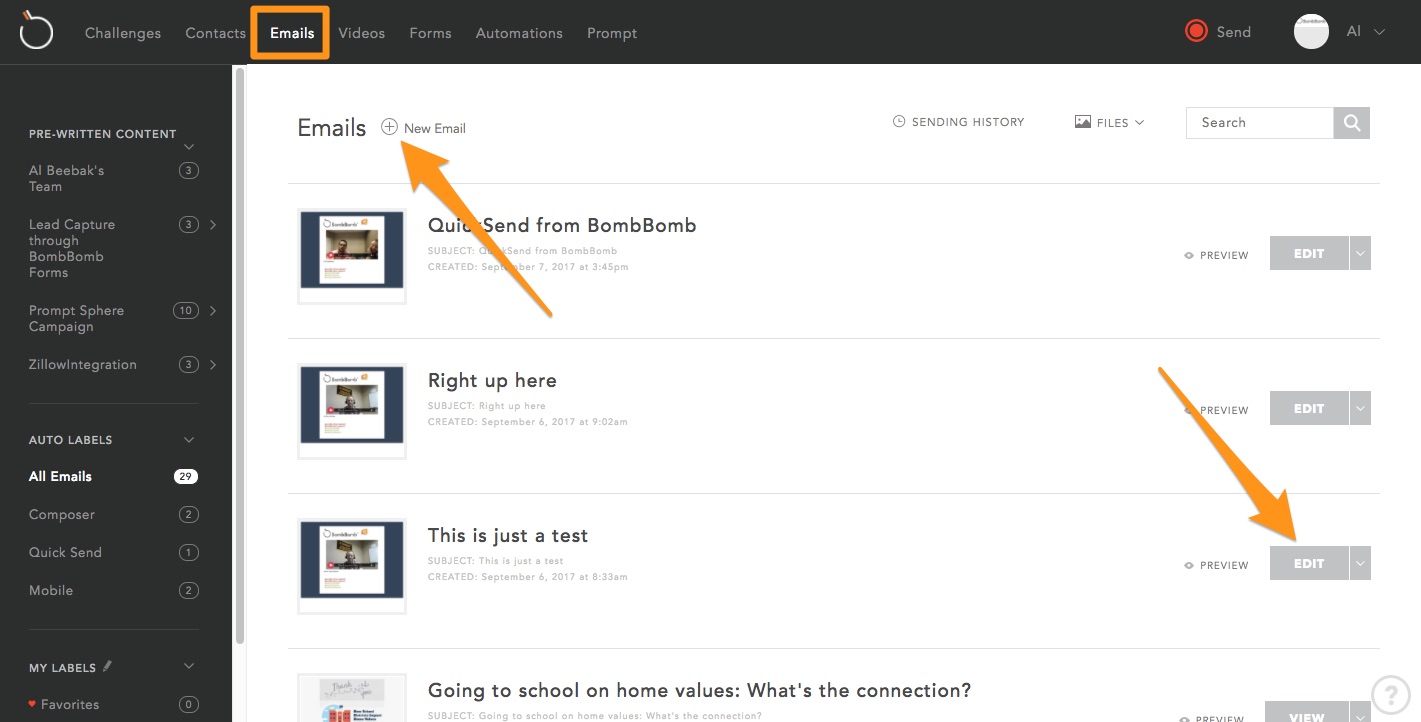 Log into your BombBomb account and head to the Emails tab. At this point, you can either edit an existing email or create a new email. For this example, we'll just edit an existing email.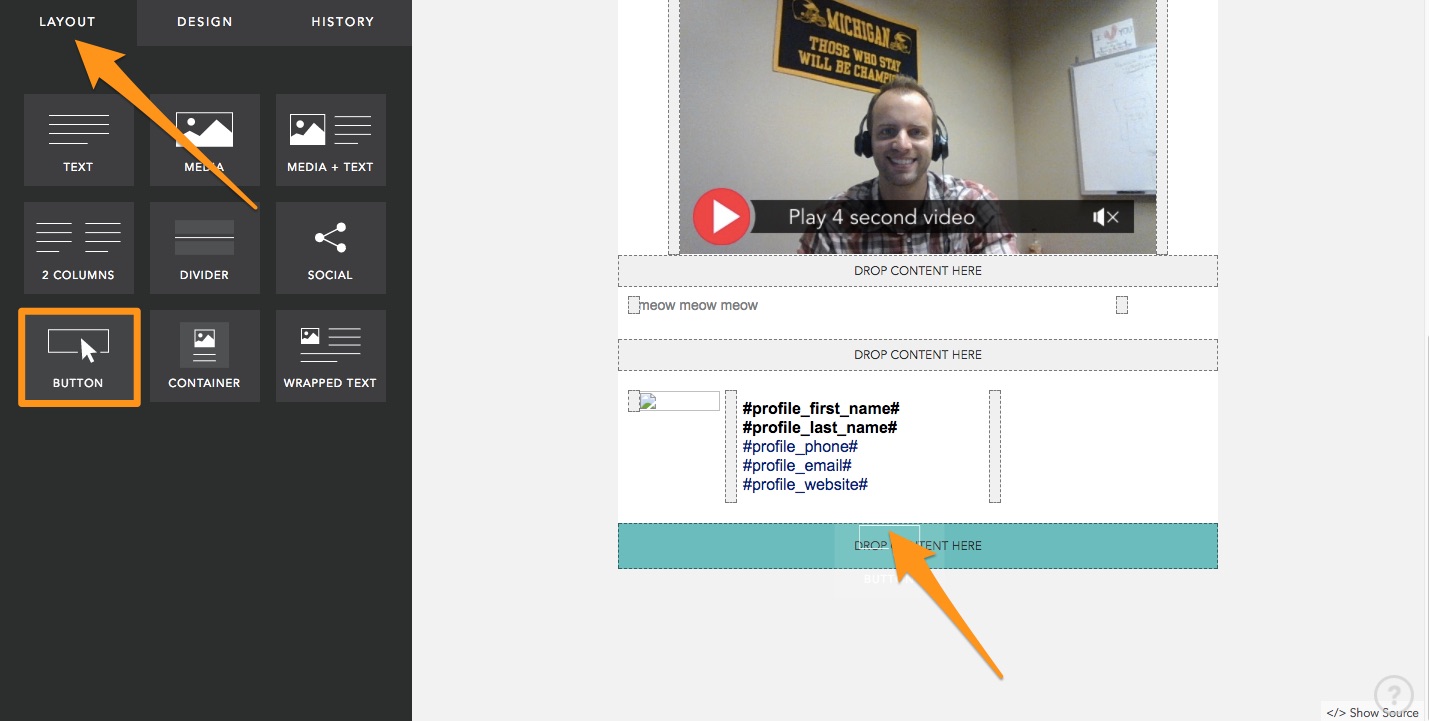 Once you're in the email you'd like to add the unsubscribe button to, click on the "Layout" tab on the left side. Click and drag the "Button" element to an appropriate section of your email where you'd like it to be located. When you drag the button over sections of your email, portions that will allow the button to drop will turn a teal color.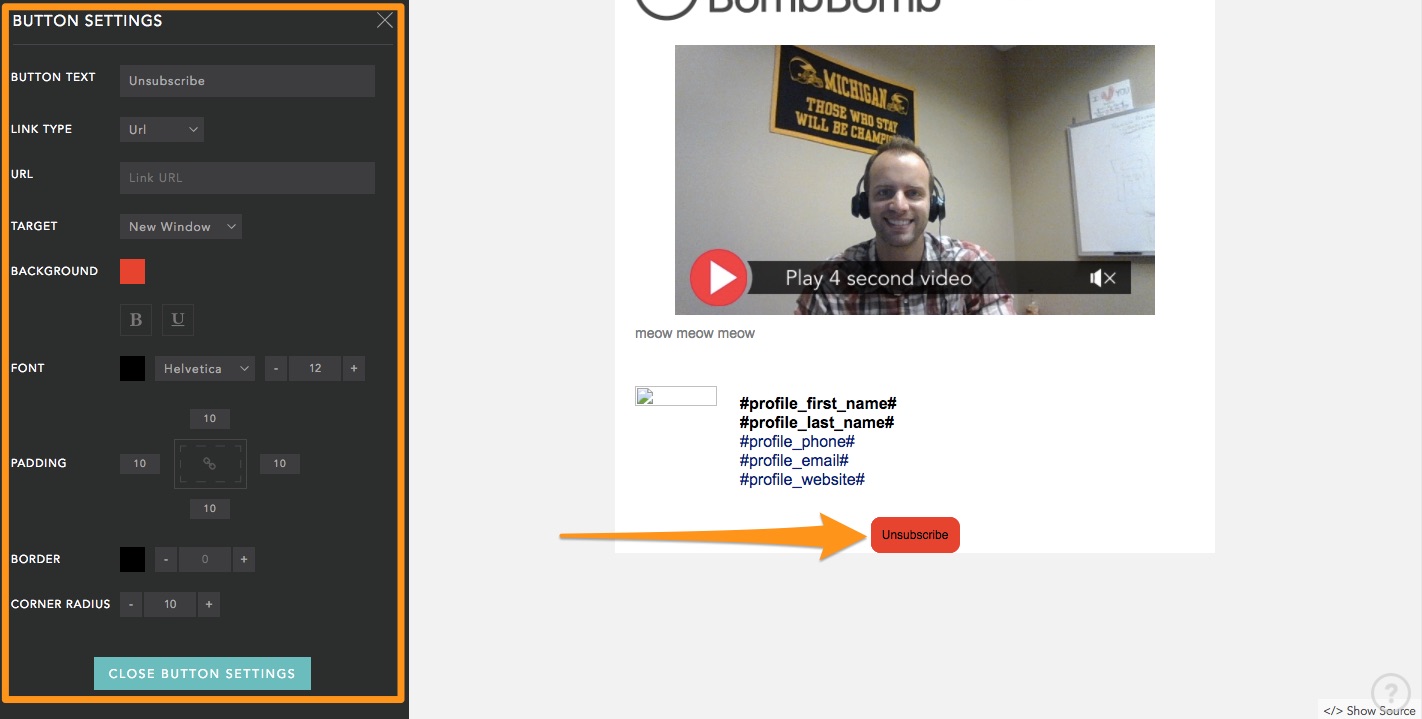 From here, you can change the text, style, and colors of the button. Just by clicking in the "Button Text" field and typing, you can change the text to "Unsubscribe." Feel free to format the button how you'd like.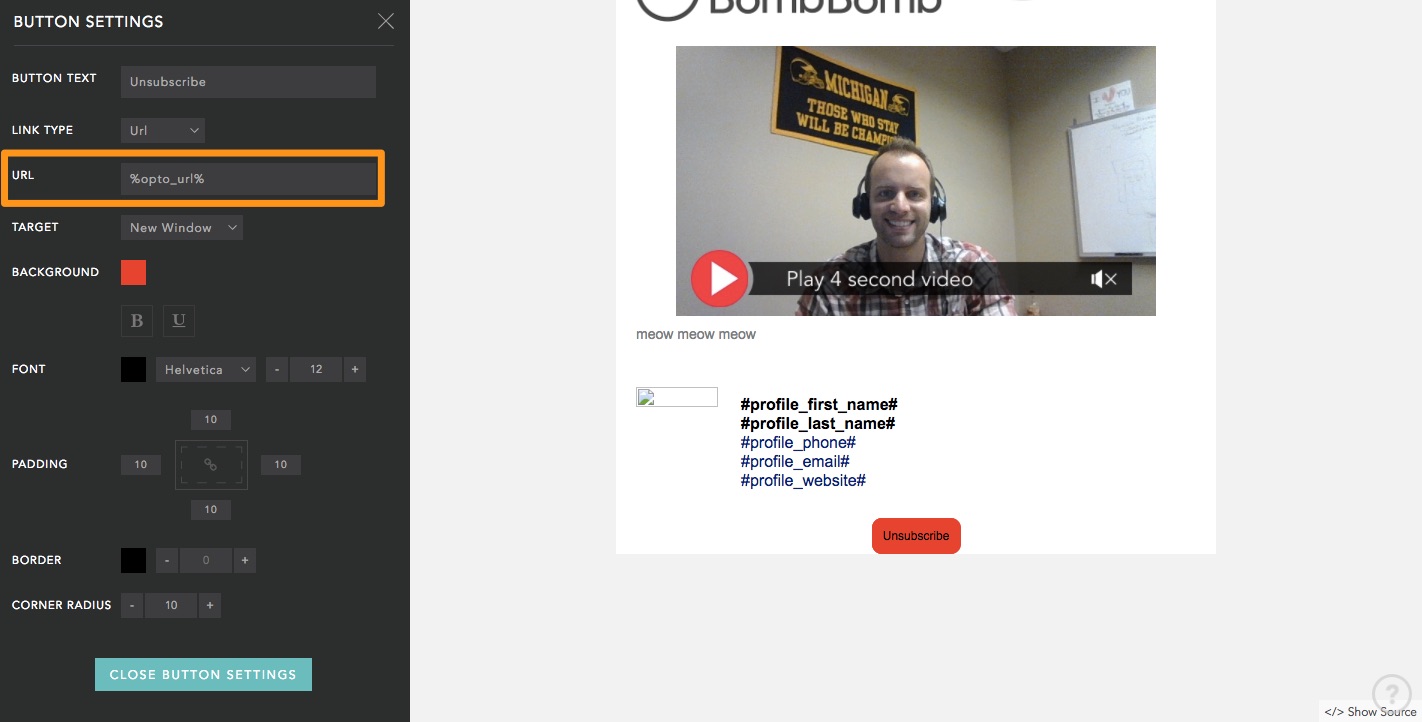 On the left side in the button settings, you'll see a "URL" field. It is very important you include the unsubscribe variable in this section. In this section, type the following variable: %opto_url%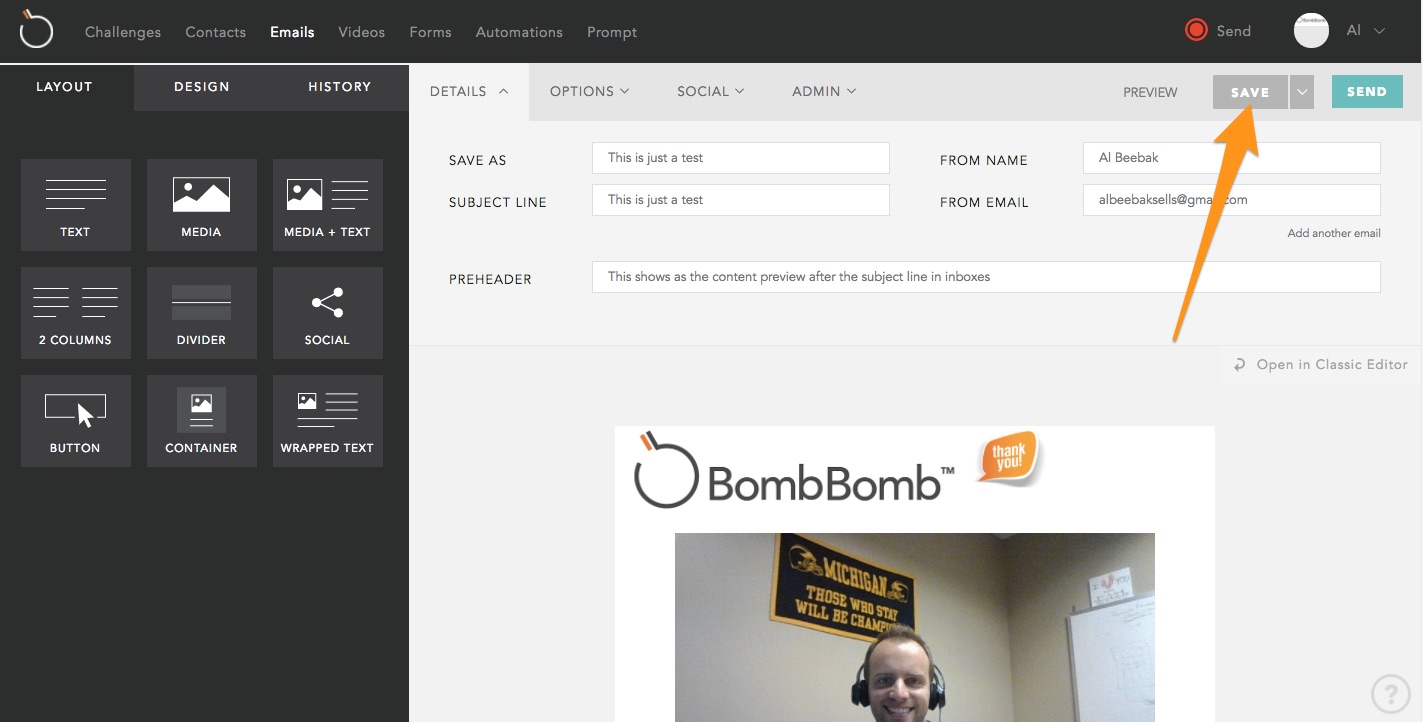 Close out of the button settings and save your email. When you add the unsubscribe variable to a button and send the email, that button will then become an active unsubscribe link. When a person clicks on the button, they will either be added to your suppression list or will have the option to unsubscribe from receiving that specific email series.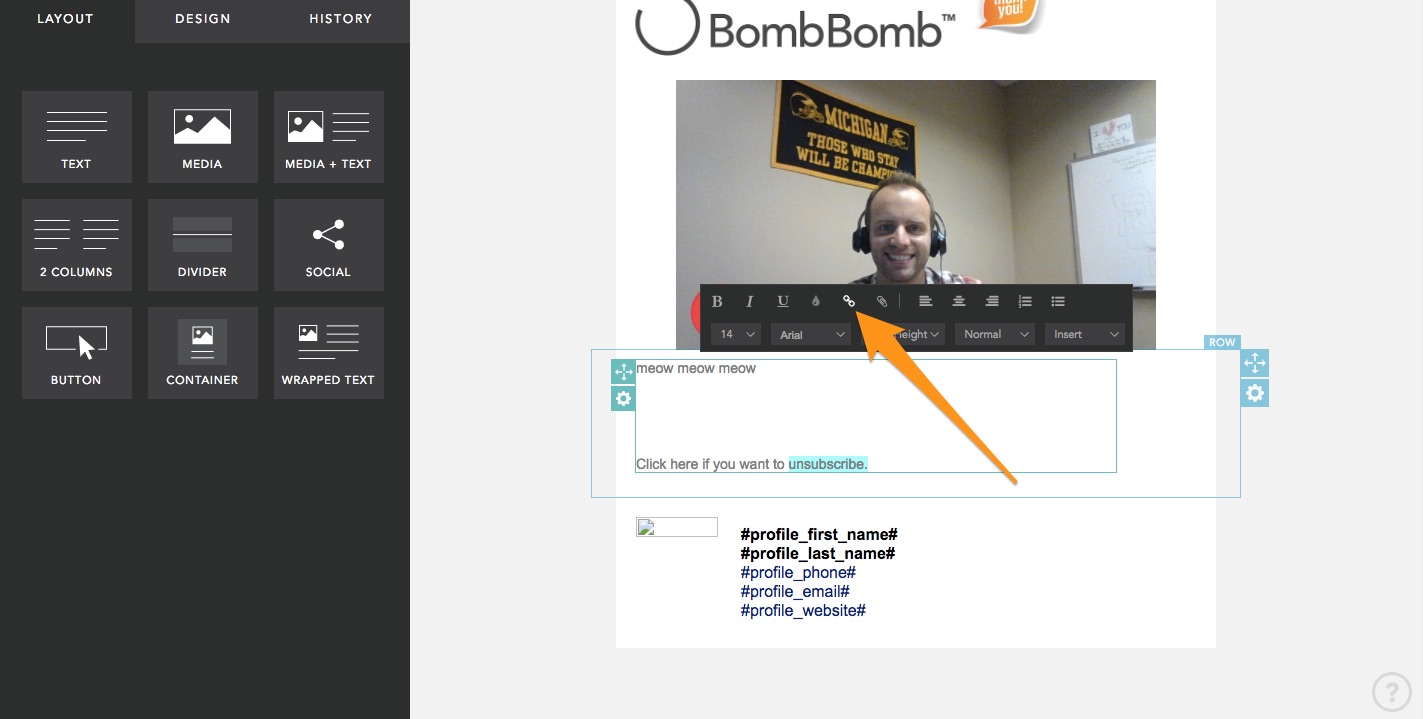 You can also add an unsubscribe variable to text, if you'd prefer. To do this, highlight text in the body of your email and click the hyperlink icon, which appears as a chain link.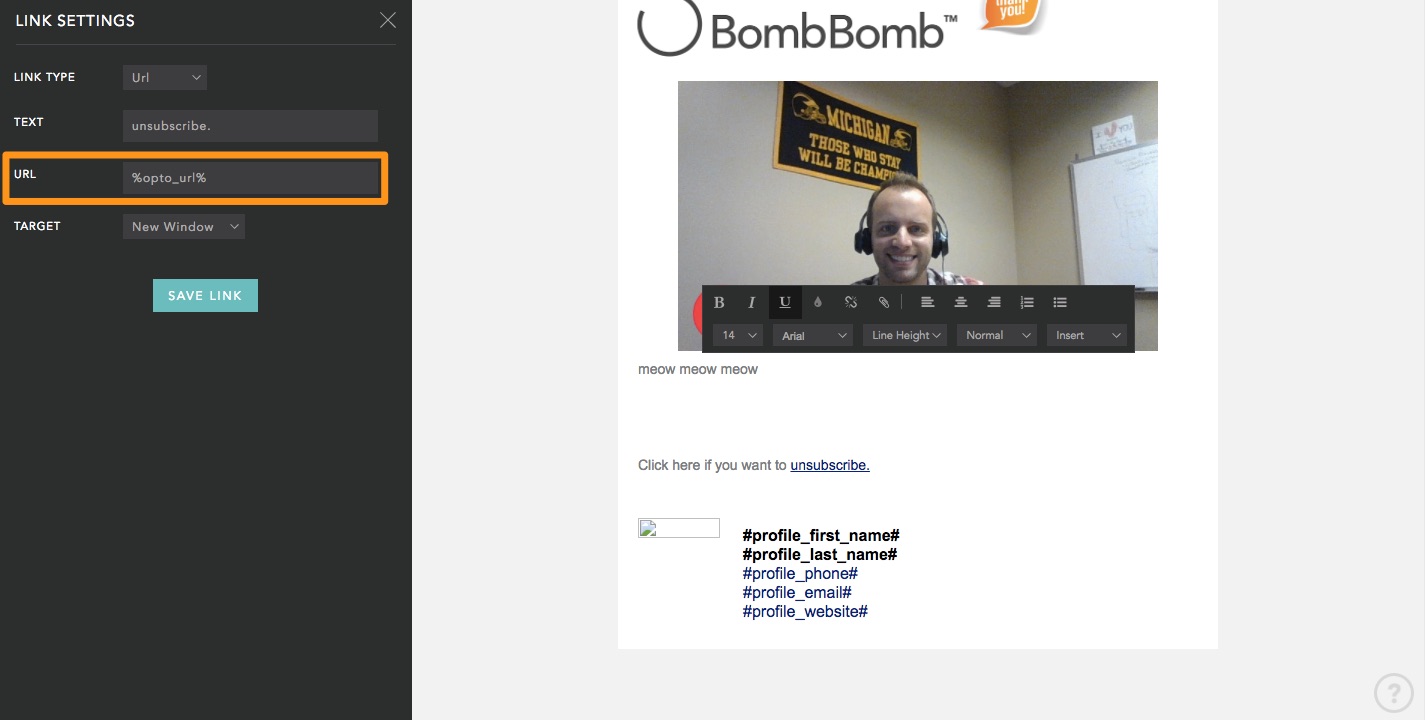 You'll see "Link Settings" appear on the left side of your screen. In the URL field, you will want to type the unsubscribe variable: %opto_url%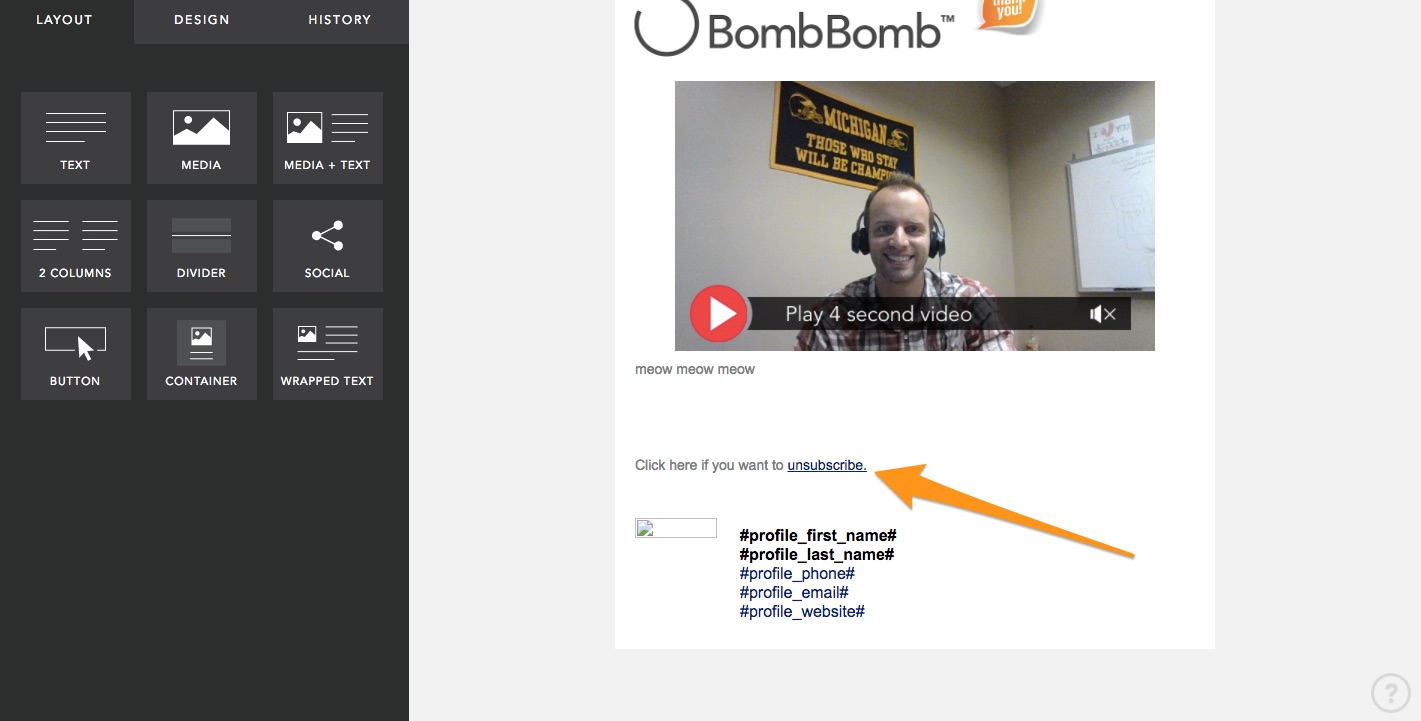 Once you're finished, click the "Save Link" button. Now, the text you've hyperlinked will now become an active unsubscribe link once you send your email. Just save your email before you send it off, and the unsubscribe link will then be displayed the next time you send this email.