So your BombBomb account is all set up, you're ready to start building relationships, but there's only one problem - you don't have any contacts in your account. Let's fix that!

Adding contacts to your BombBomb account is the first step in building connections with those who matter most to you. BombBomb offers three different ways for you to do this, which are all covered in the video above: adding an individual, adding many people, or uploading a .csv file.

Watch this video to learn how to add contacts to your account so you can start engaging with others!

Need help with creating a .csv file? Click here to see an example of the format we suggest for a typical .csv file when uploading an extensive list of contacts.



If you'd prefer to read, here's a step by step: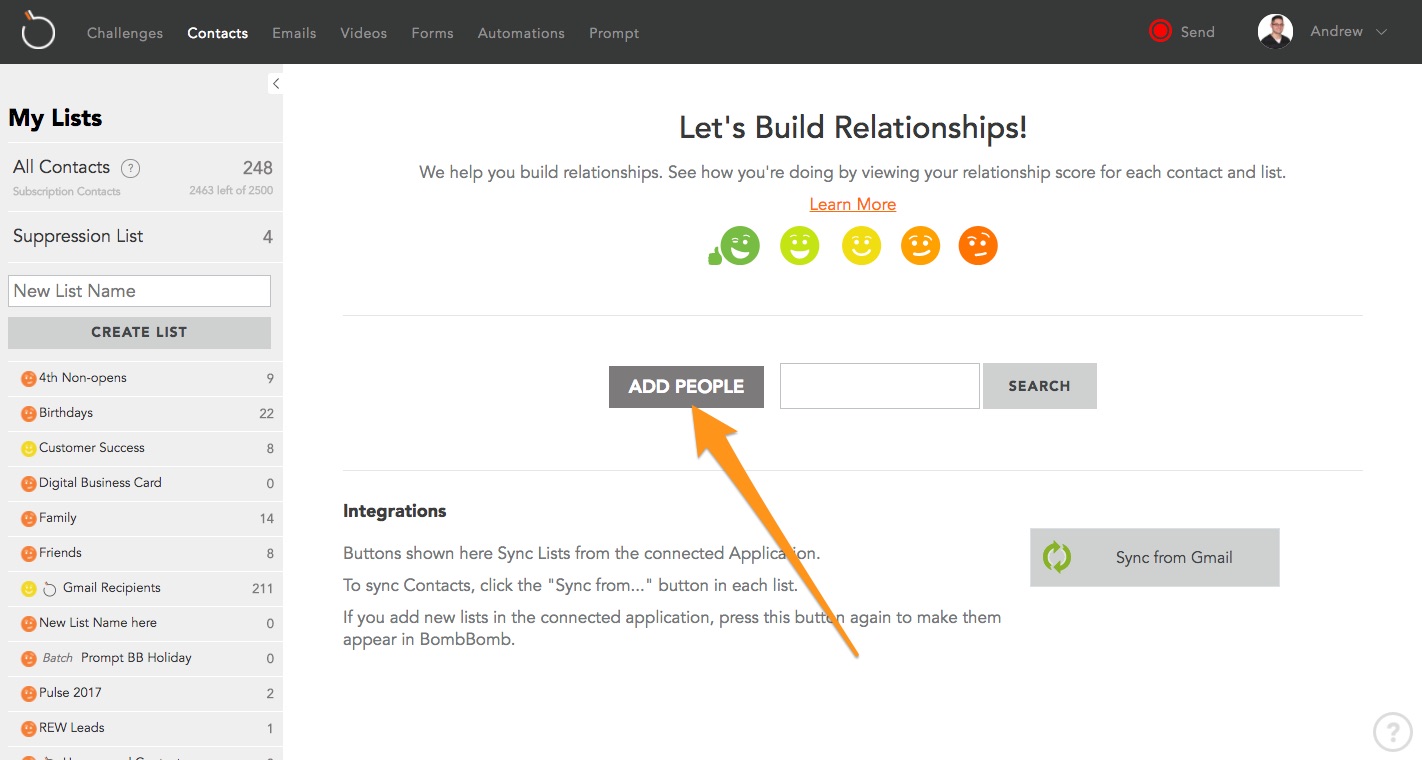 To start adding contacts, first log into your account and click the Contacts tab.
When in your Contacts tab, you'll see a button that says "Add People." Click this to begin adding contacts.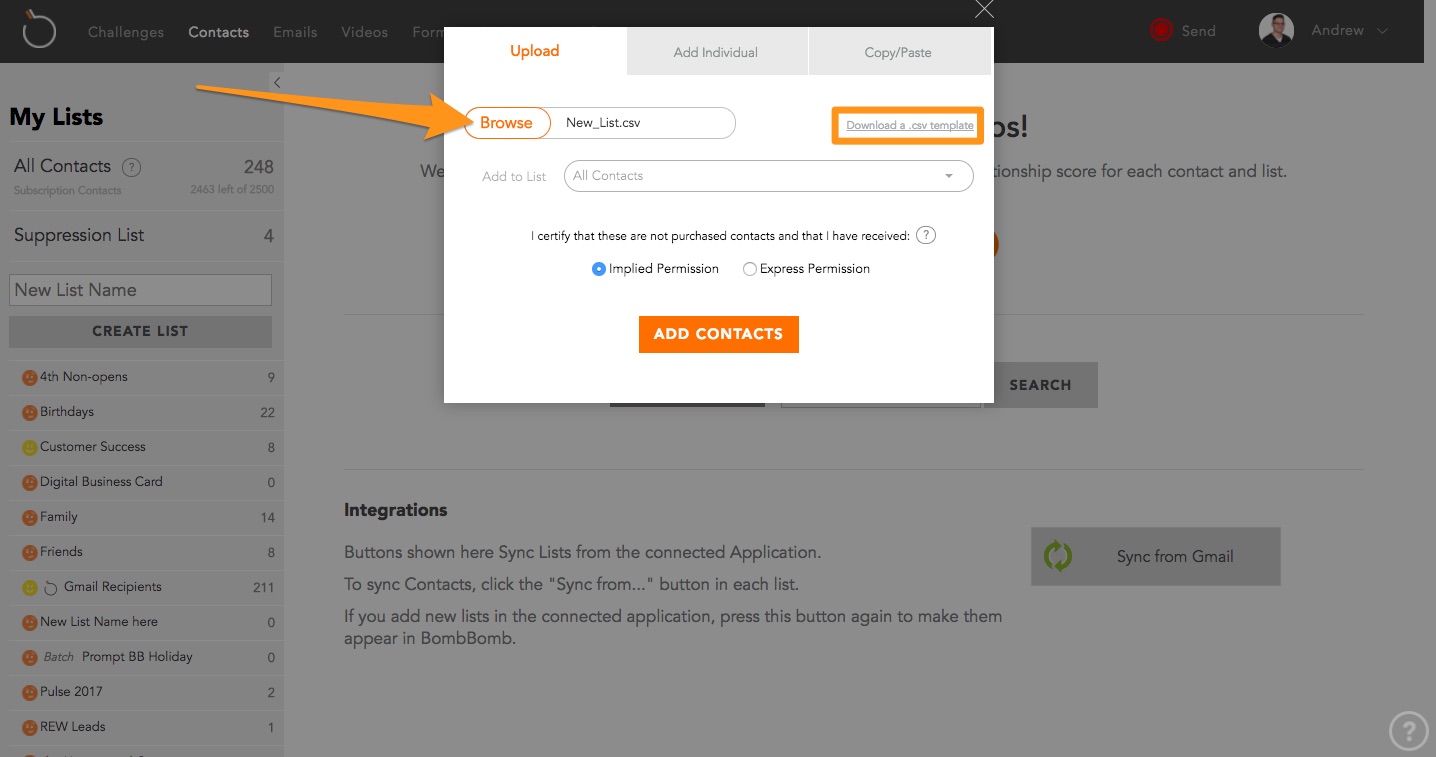 You have three different options to choose from when adding contacts to your account: add one person, add many people, and upload a .csv file. Adding one person is best when you only have a few contacts to add or you'd like to take time on a contact filling in their personal information. Adding many people is good if you have to add 250 contacts or less and is convenient, as you can copy and paste email addresses (you are not able to bring in contact details using this method). Uploading a .csv is the best option when you have an extensive list of contacts to upload all at once.
To upload a .csv file, click the "Browse" button and select your .csv file from your files. If you'd like an example of a .csv file to help you with formatting, you can click the link to the right of the "Browse" button.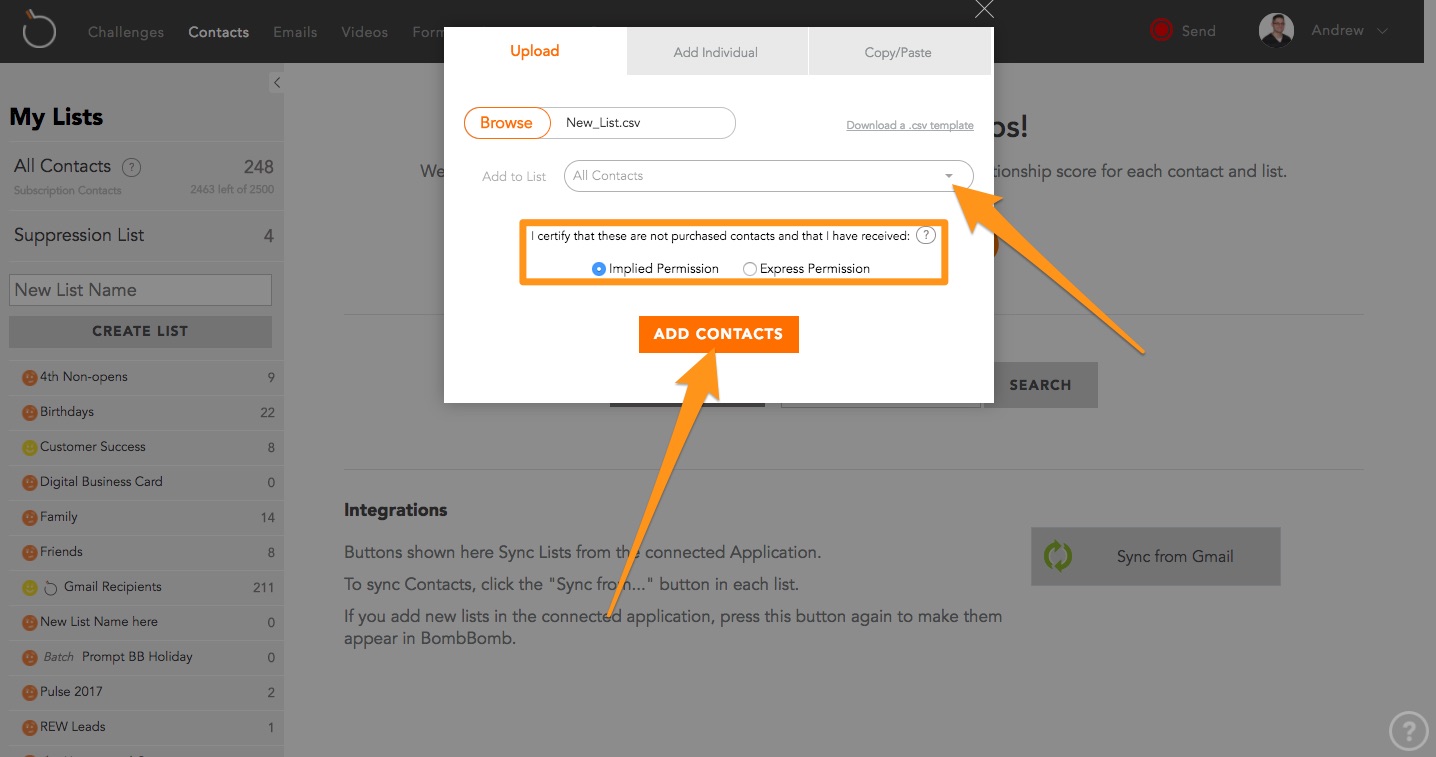 Select a list to add your contacts to from the dropdown. Then, select whether you received implied permission or express permission from these contacts regarding their contact information. Once you're finished, click the "Add Contacts" button.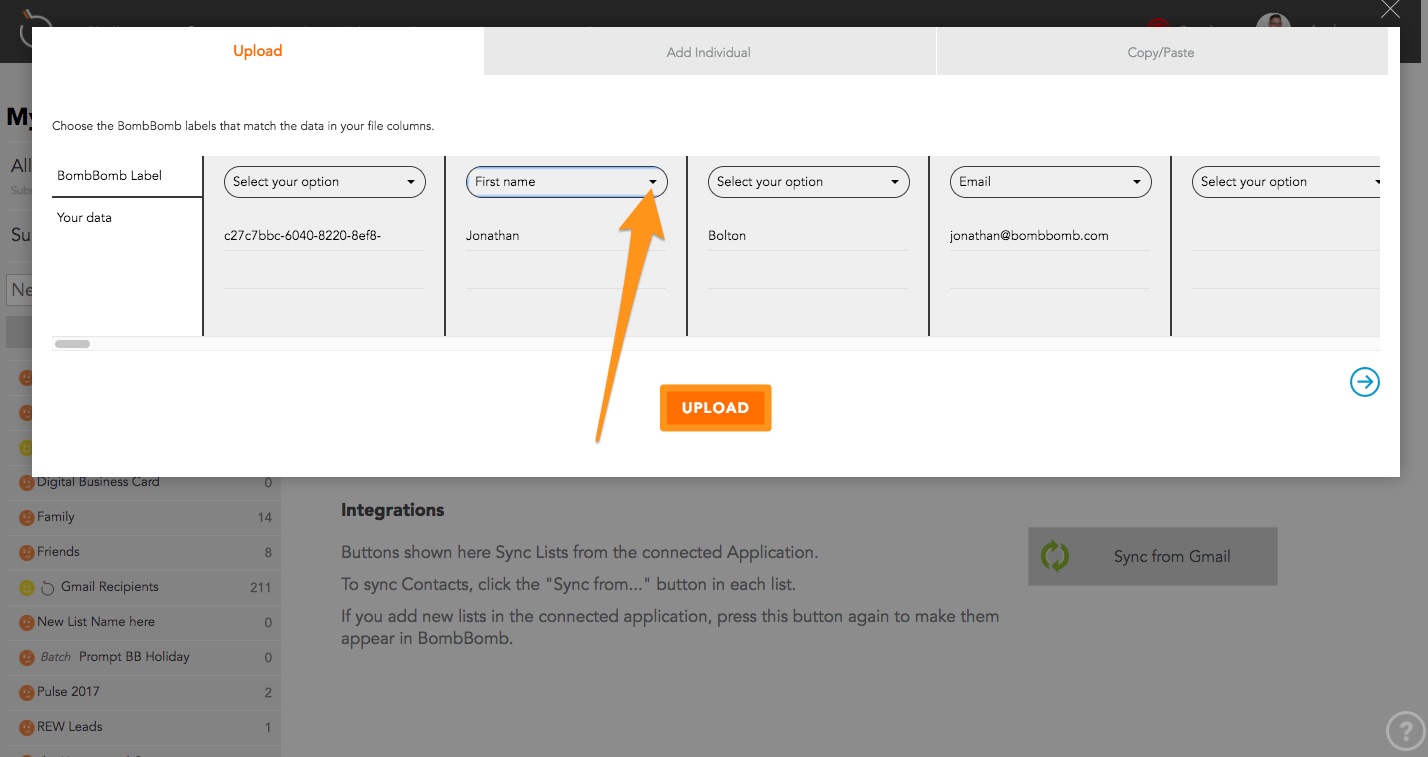 When your list imports, you'll need to ensure the labels in the list are lined up correctly. Our system will automatically detect common labels you've entered in your .csv file. Here, you can scroll over and ensure the labels you entered in your .csv file match with the labels BombBomb has associated them with. If you'd like to change any of these labels, you can do so by clicking the dropdown above the column and changing it.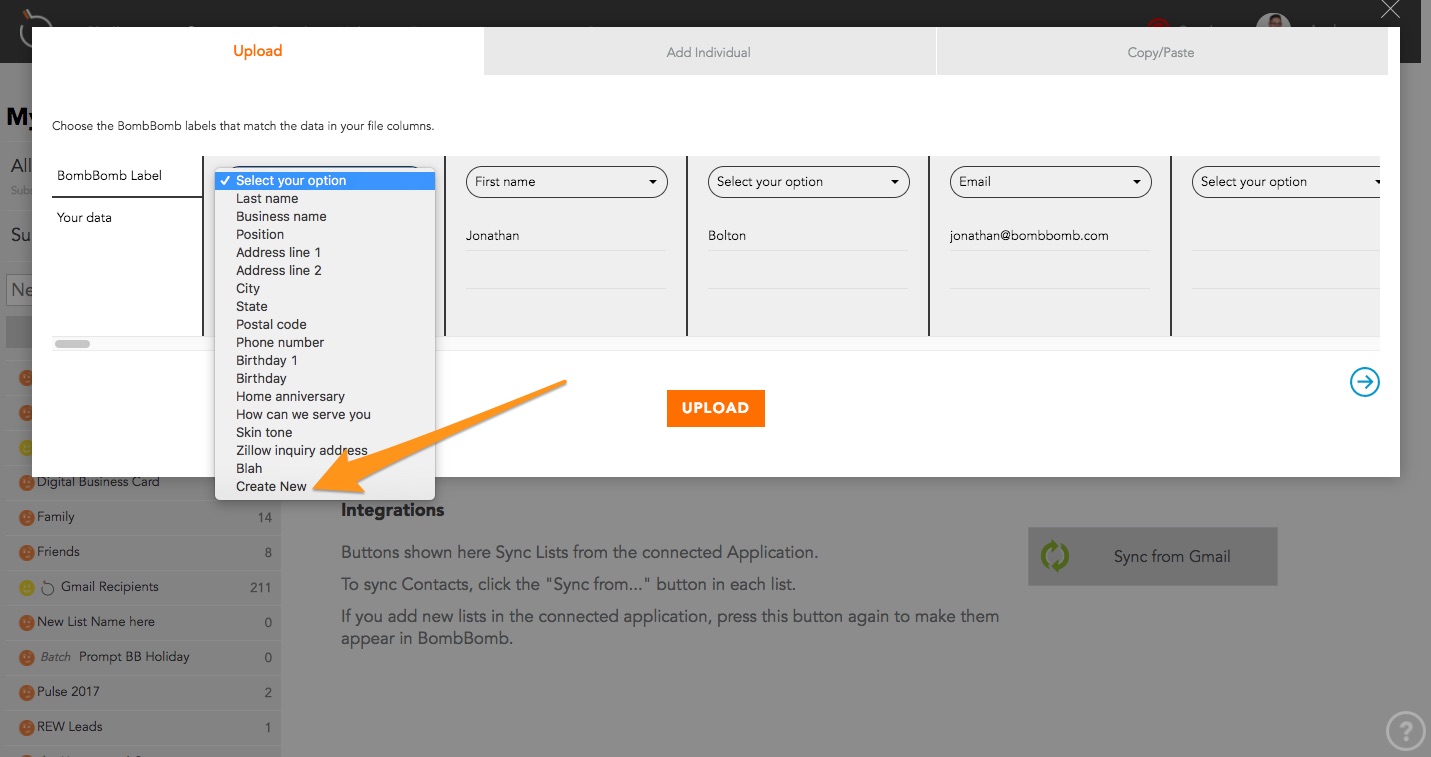 If you'd like, you can also create a new label from the dropdown. This ensures that if you need to add a new label, you can always do when after a list is uploaded instead of having to do it prior.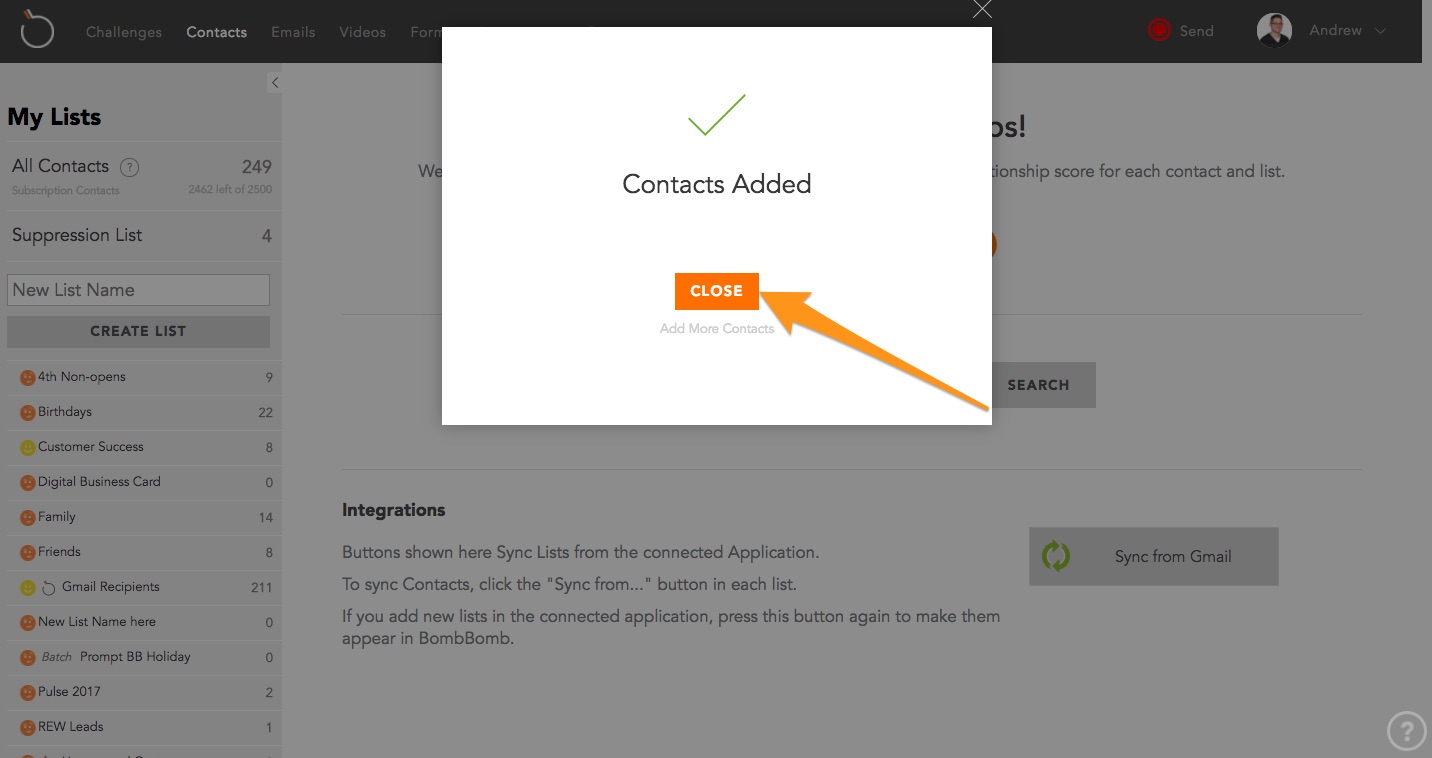 Once you're finished, click the "Upload" button in the middle. Your screen will then show you once your contacts have been added. When you're all done, click the "Close" button.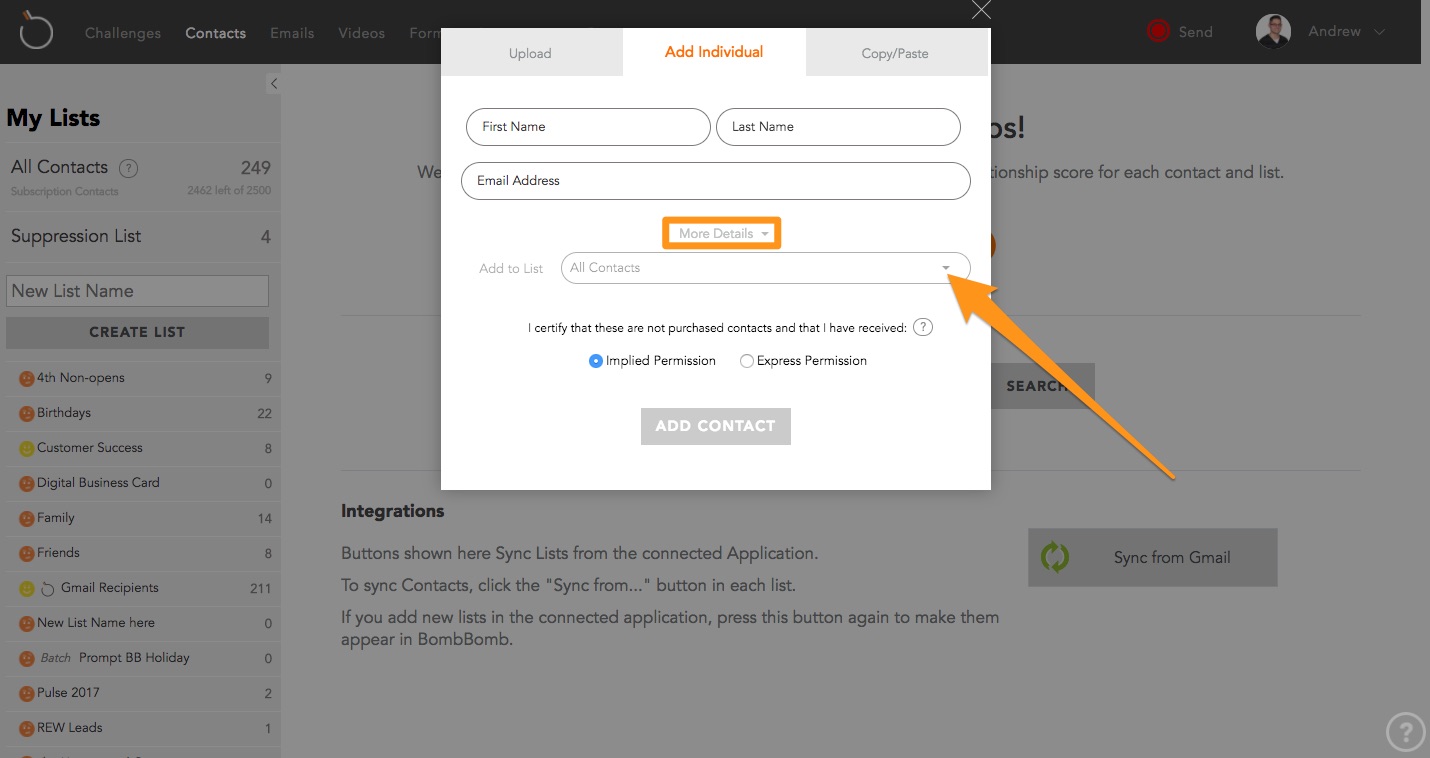 To add an individual contact, click the "Add One Person" tab. You will have the initial option to add their email address and which list you'd like to add the individual to. We suggest you choose a list to add the person to immediately so you can send to them right off the bat later. Keeping them in "All Contacts" is not recommended because this is not a sendable list you can email. If you'd like to add more information about your contact, click the "More Details" button. You'll see that there are several more fields you can fill in with information about your contact.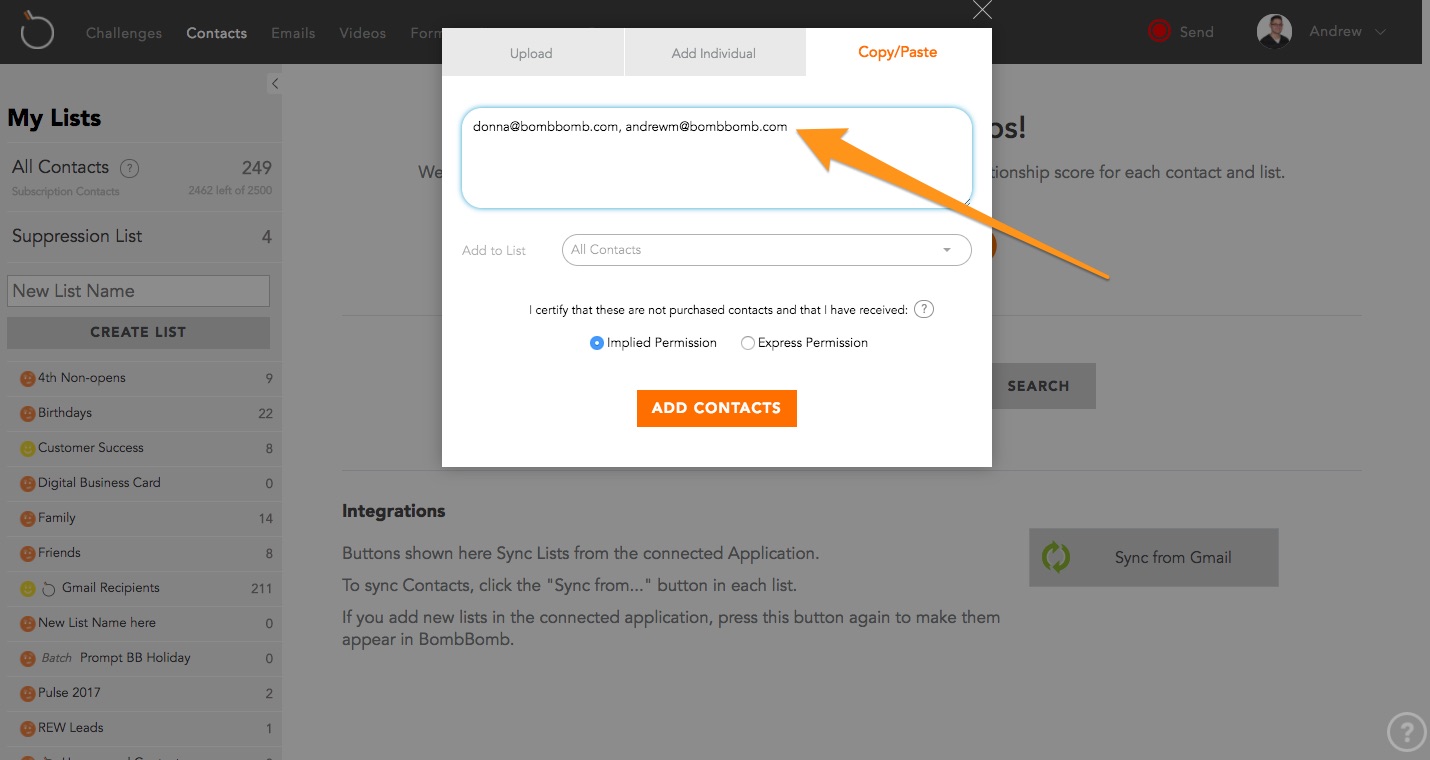 If you'd like to add a group of up to 250 contacts, click the "Copy/Paste" button. In the empty field, you can type in email addresses individually or even copy and paste a list of email addresses. Either will work as long as you ensure the emails are separated by commas, semicolons, or there is one email address per line.



If your contacts do not show up automatically, refresh the page and you will see your number of contacts will change.