While browsing your BombBomb account, you may have noticed a contact list named "suppression list" in your Contacts tab. What is the suppression list and why is it important?
What this video to learn, or keep reading below.

Your suppression list is a valuable function of our video email service. We automatically keep track of all the email addresses in your lists to which no more emails should be sent. When you send a new email to one of your lists, we make sure that the suppressed contacts on that list are not sent that email.
Your suppression list is comprised of email addresses that are opt-outs, invalids, and abuse complaints. Here's what the different labels you'll see in your suppression list mean:

1. Suppressed: Typically means that a list of contacts was uploaded to your suppression list.
2. Suppressed – Manually: This is a contact that has been added to the suppression list manually through the contact details screen
.
3. Invalid Address Suppressed – Hard Bounced: These email addresses were rejected by the recipient's mail server due to any number of reasons.

4. Reported Abuse Suppressed – Abuse Complaint: Someone has reported your email as spam and has been removed from your mailing list.
5. Suppressed – User Global Opt Out: These contacts have willingly opted out of all of your email lists and campaigns.
The suppression list is for your protection and BombBomb's protection. We both have reputations to maintain. Repeatedly sending emails to people who either can't receive or don't want to receive your emails is bad for both of us.
Important Note: Contacts on the suppression list do not count against your total contacts and your subscription level.
With all of that in mind, it's also important not to delete your suppression list or remove users from it. Any users you delete from your suppression list may potentially be sent emails in the future, which negatively impacts your reputation and ours.
To find your suppression list, navigate to the Contacts tab, then click on "Suppression List" on the left panel.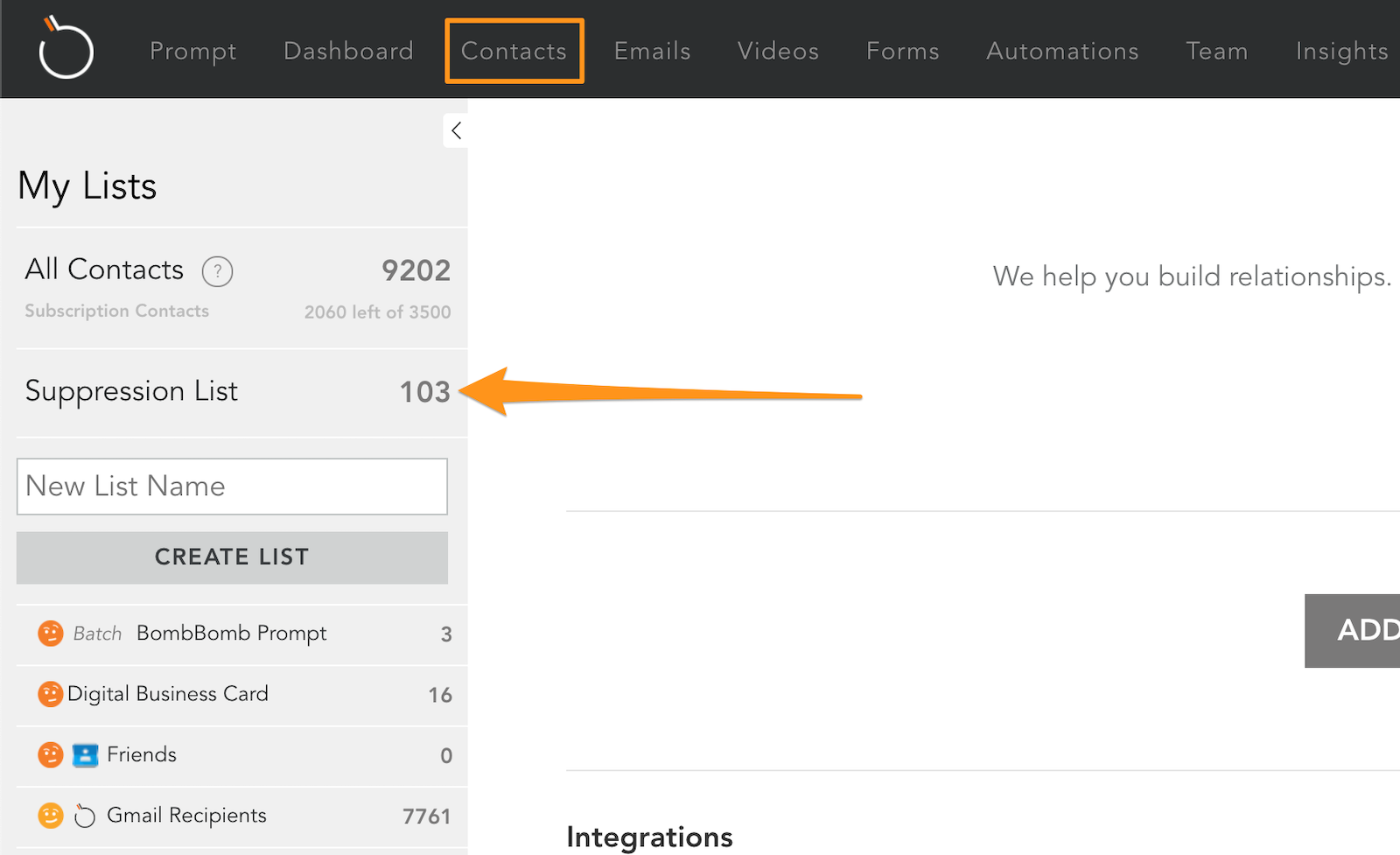 In the suppression list, you will be able to see each suppressed contact, as well as the reason they are suppressed.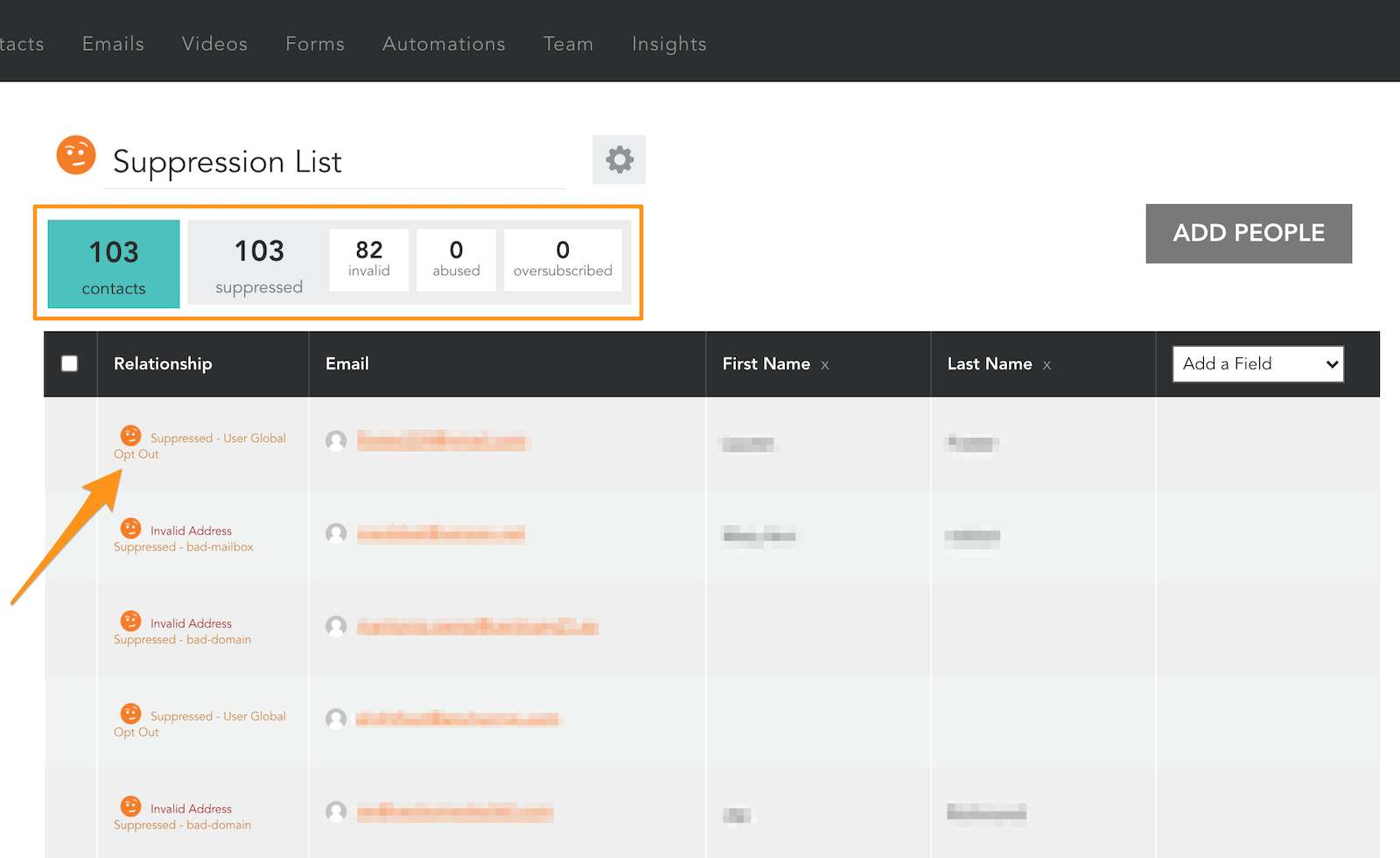 To export your suppression list, click on the Gear icon to the right of "Suppression List" and click "Export."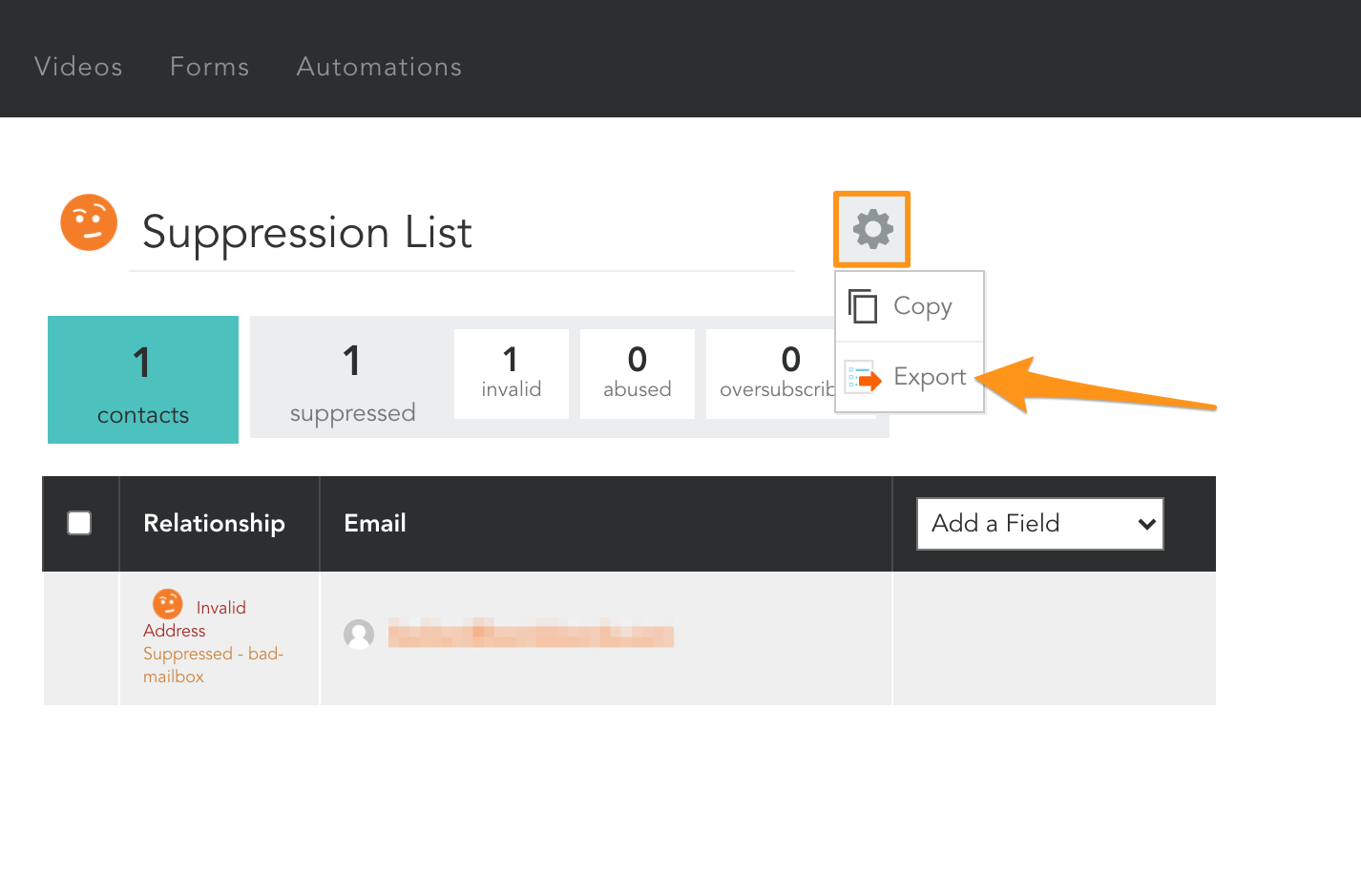 To import a list into your suppression list, click the "Add People" button on your Suppression List page. You will add a .csv list just as you normally would.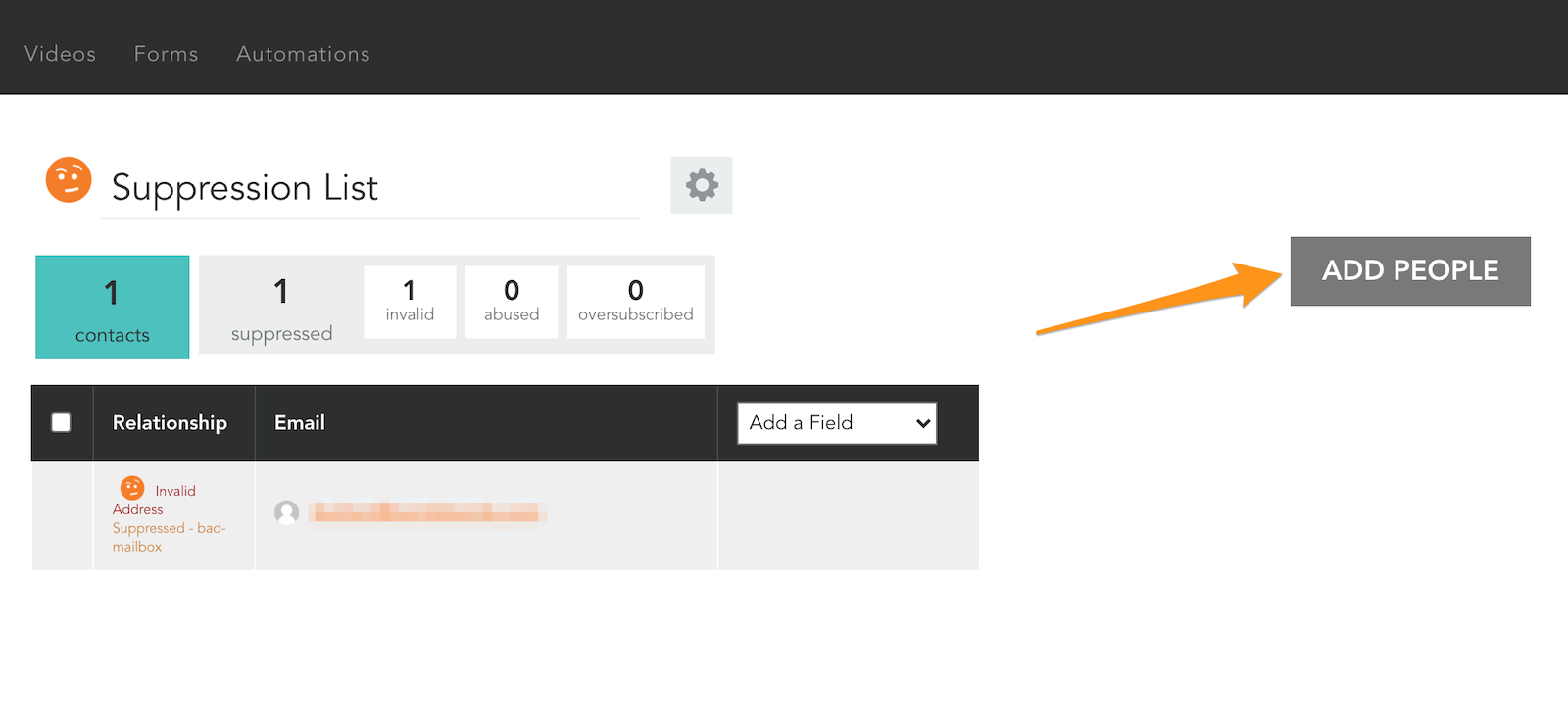 To unsuppress a contact, hover over the contact and "unsuppress" will appear on the right. You should only remove or unsuppress users if they have contacted you and asked to continue receiving emails from you.