When you send a video, BombBomb takes the first three seconds of your video and creates an animated GIF that is played on a loop inside your email. This animation, compared to a static play button, has been shown to result in a 50% higher engagement rate!
But what if the animated GIF doesn't look quite right? What if you have a brand image you'd prefer to be visible instead? Or what if there's a frame in your video that you'd like to have as your thumbnail? You can change your BombBomb video thumbnail, and it's super easy to do.
Watch this video to learn how or keep reading below.
If you prefer to read, here are the step-by-step instructions.
First, head to the Videos tab in your account. Click the "Edit" button next to the video you'd like to change the thumbnail for.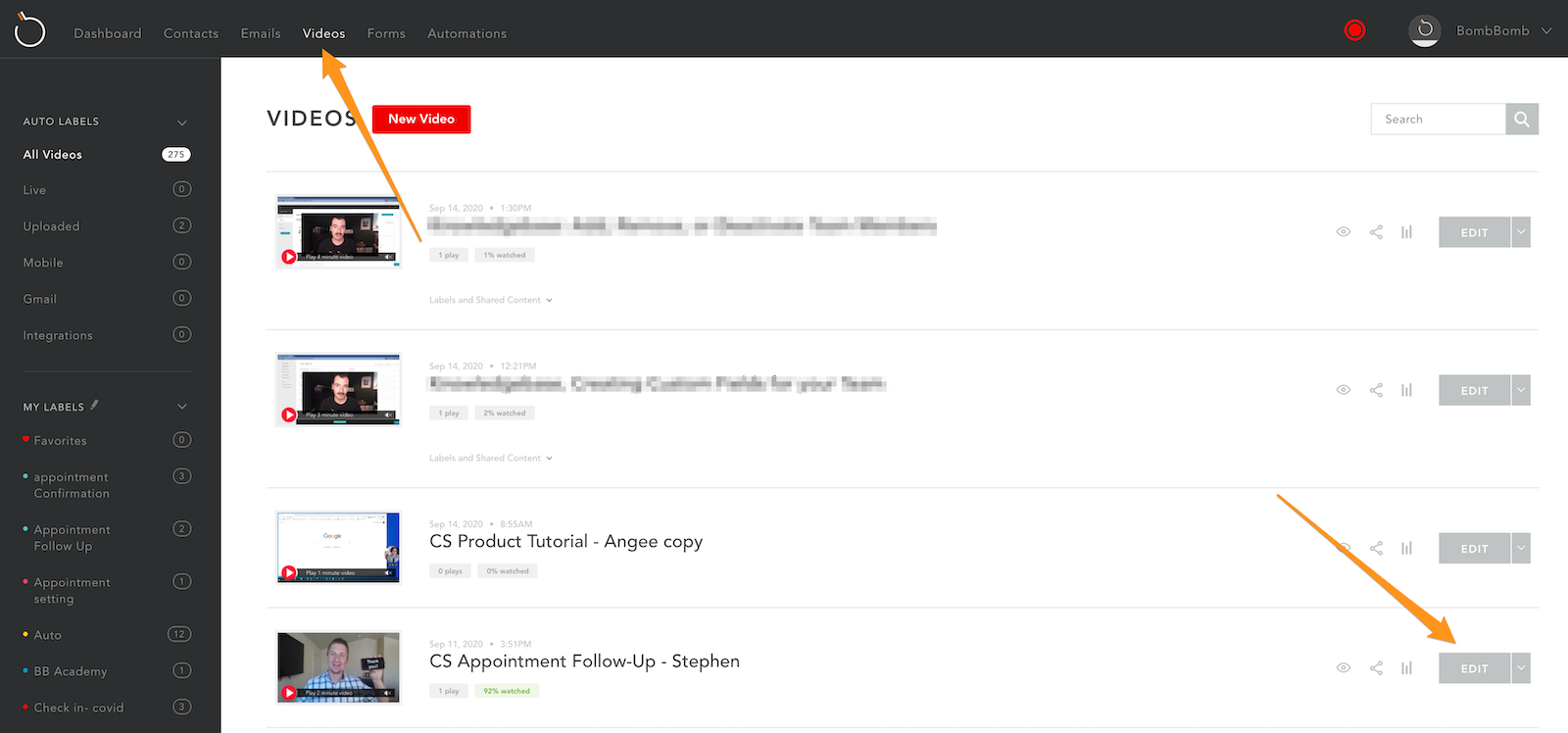 To choose a frame from your video as thumbnail: Click the "Play" button. When you get to the frame you'd like to save as the thumbnail, click "Thumb" on the bottom right of the screen. Click "Save."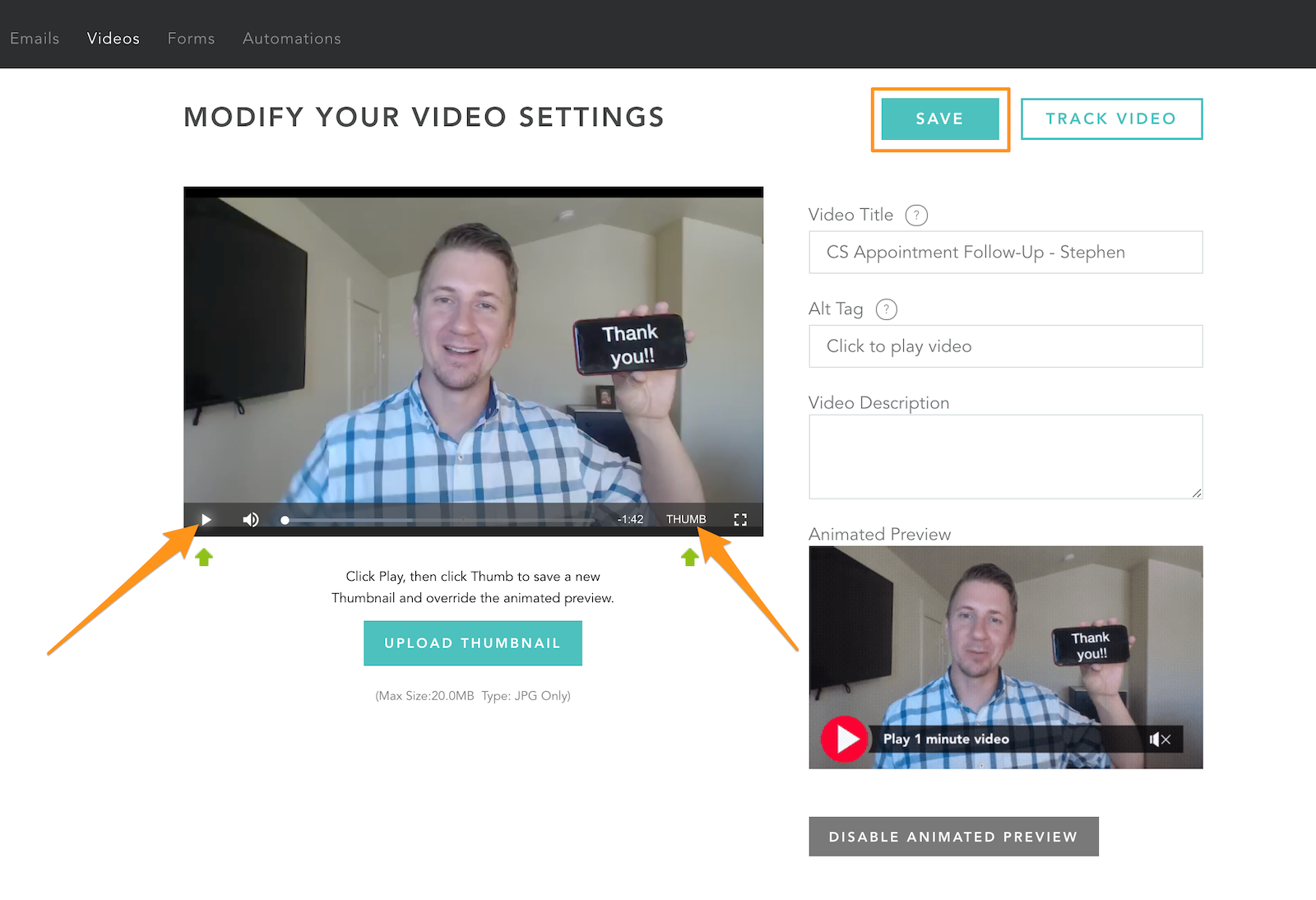 To upload an image for your thumbnail: Click "Upload Thumbnail" on the video edit page. Select the file you'd like to use from your computer and click "Open."
File size and type: The maximum size of image you can upload is 20MB, and you can only upload a JPG. If the image you have isn't in JPG format, search for a JPG converter online to convert your image.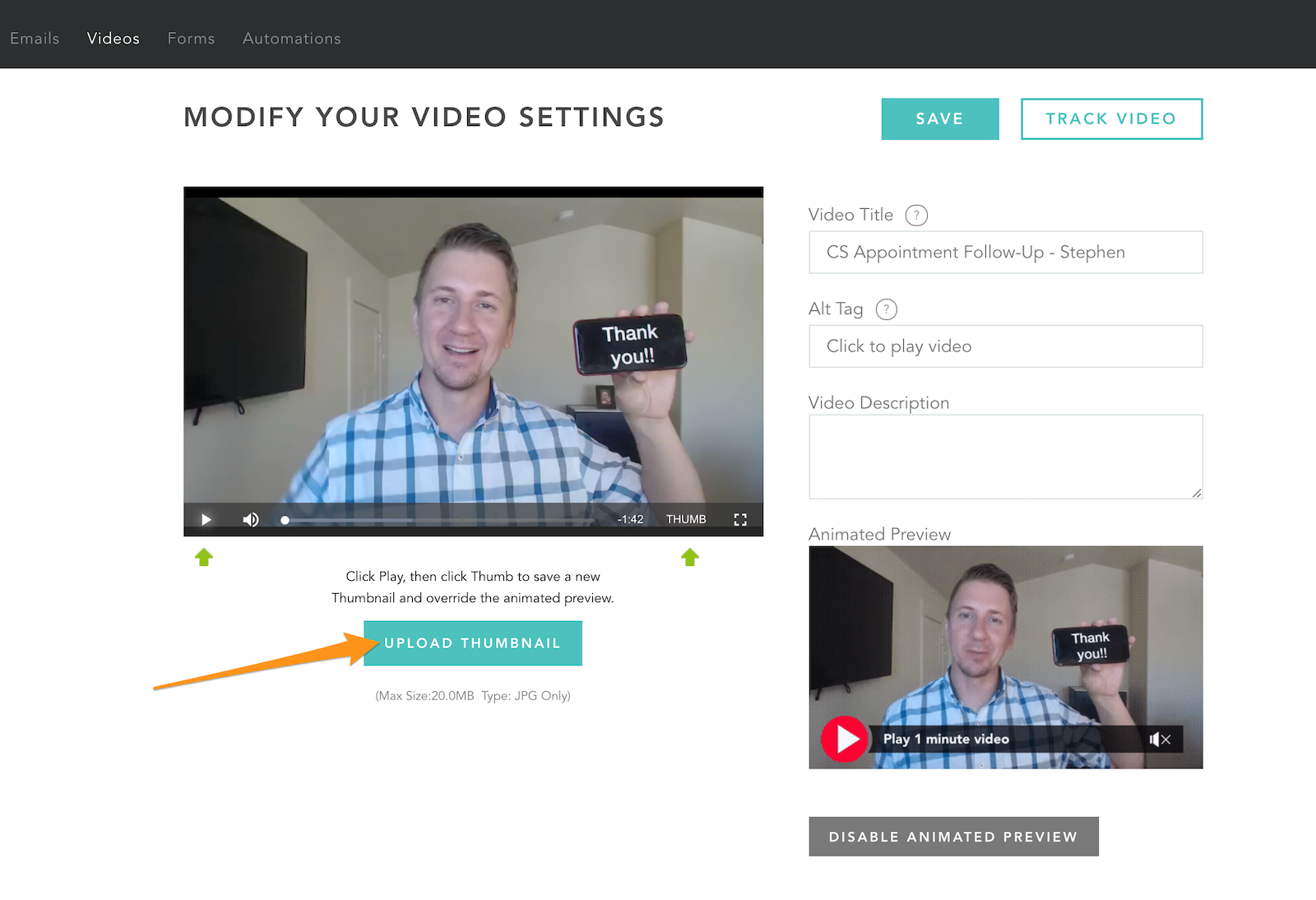 Finally, click the "Save" button!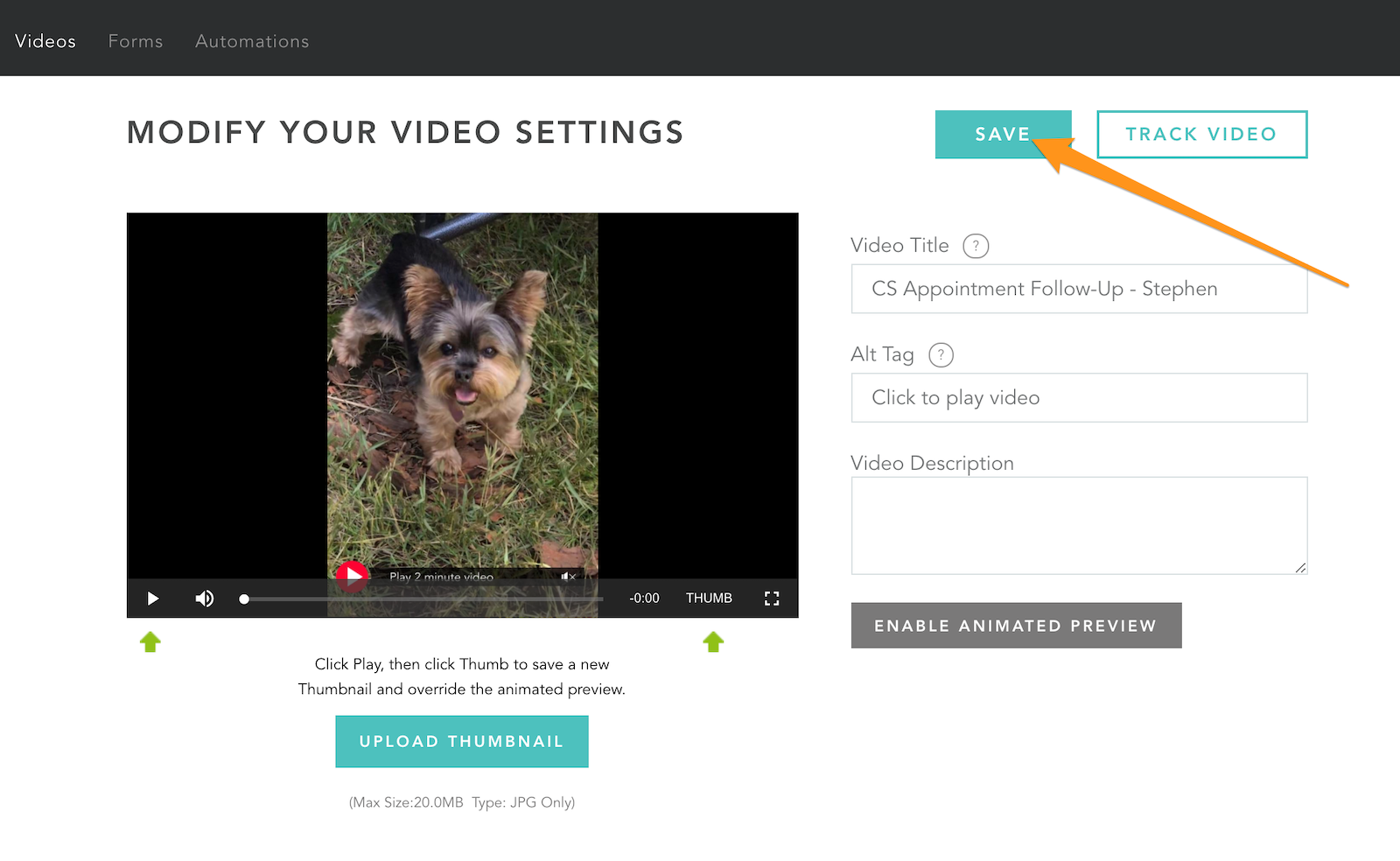 Disabling the animated preview: If you'd like to disable the animated preview, click the "Disable Animated Preview" button underneath the Animated Preview section. This action can also be undone if you'd like your animated preview back.