BombBomb's Automations allow you the ability to automatically send new contacts added to a list through an automation.
Important Note: Automations are only available to legacy and Prompt users of BombBomb.
Here is how you will set this up:

Step 1: Click on your Automations tab.

Step 2: Click "Edit" beneath the Automation you'd like to add contacts to.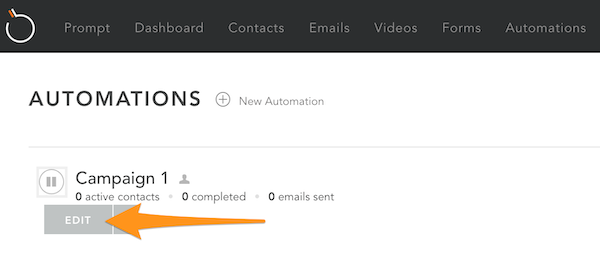 Step 3: Select the dropdown next to "Start" and click "Add Contacts."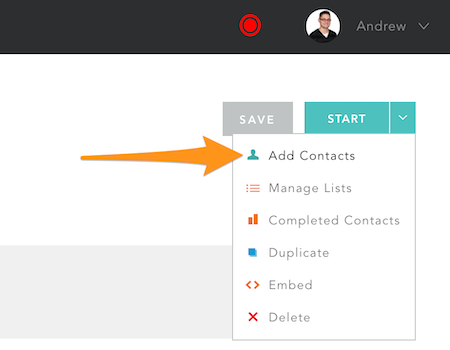 Step 4: Lastly, select "An entire list." Select the list you would like to add, and then click the bubble for "New contacts added to this should be sent through this drip."