Since you're often on the go, it would make sense that a lot of your connections are also on the go. This means they may not always be checking their emails to view your video emails. But fear not - just because they won't see your video emails in their inbox while they're out and about doesn't mean they can't see your videos at all. What if your videos were sent to your recipients as a text message?

With BombBomb, you can send your videos through text message straight from the mobile app! You can record your video and choose to share it through text, or you can even send a pre-recorded video that's already in your video library. By sharing your videos through text, you'll avoid the typical fuzziness that comes with smartphones and your video will be automatically uploaded and stored in your BombBomb account.

Check out the video above to learn how to send your on-the-go videos through text!
If you'd prefer to read, here's a step by step: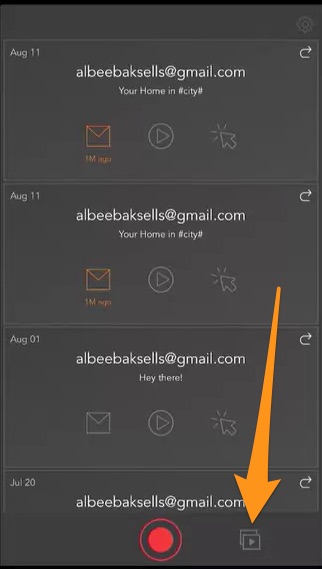 Open the mobile app on your phone. To send a pre-existing video, select the video library icon in the bottom right corner of the screen.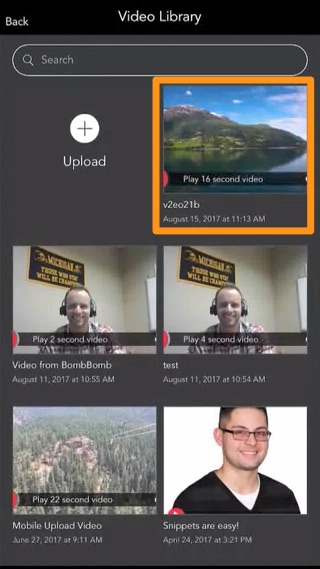 Select a video from your video library to text. In this example, we chose the first video.
At the bottom of the video preview, select the "Next" button.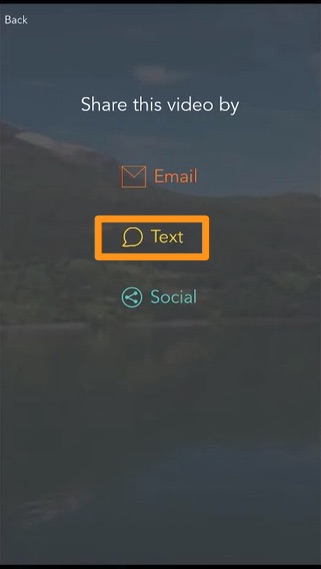 You will see your video begin uploading and then encoding for text and social sharing. This happens so the video can upload and encode for all platforms and your recipients can all view your video when and how they please. Once it's done uploading, select the "Text" option and your video will be inserted into a text message!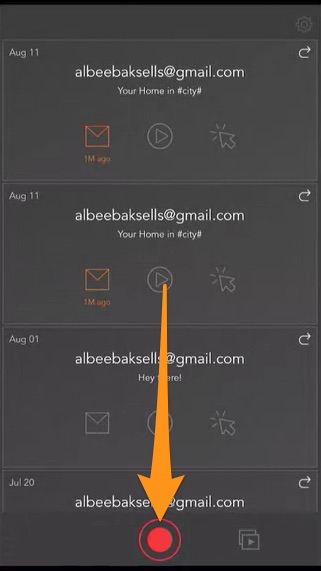 To text a brand new video, open the app and select the red record button at the bottom of your screen.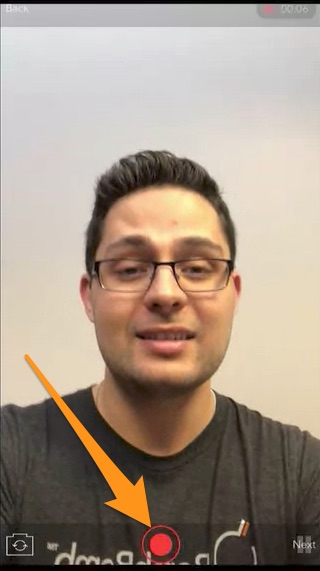 Tap the red button to start and stop recording. If you'd like, you can also switch to your front-facing camera by selecting the camera swap icon at the bottom left of your screen.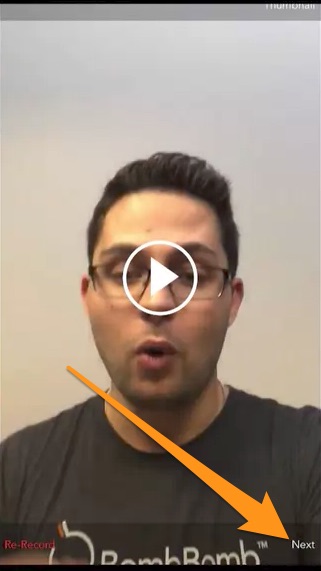 Once you're done recording, you have a couple options. You can re-record by selecting "Re-Record" in the bottom left, play back your video by hitting the play button in the middle of your screen, or take a thumbnail image for your video by hitting the "Thumbnail" button in the top right. Once you're satisfied, hit the "Next" button at the bottom right of your screen.
Once your video has uploaded and encoded, select the "Text" sharing option.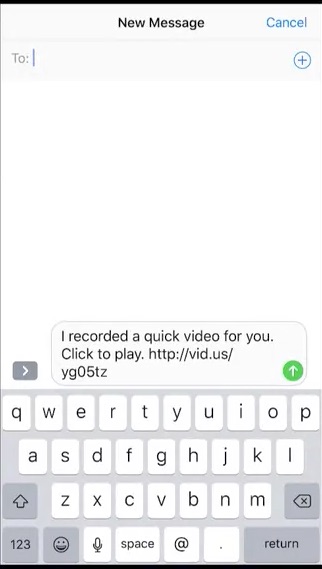 The video URL and default text will be inserted into a text message. From this point, you can just treat this as a regular text message. If you'd like, you can also edit the default text before you send.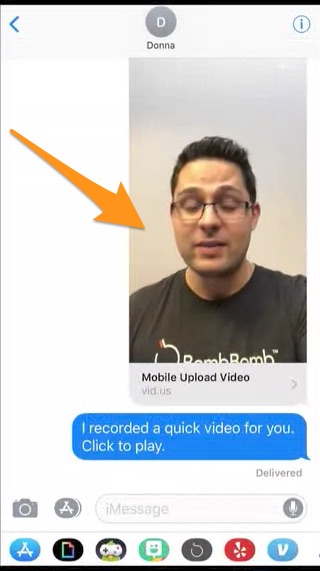 When you send your video to another iPhone user, the thumbnail will actually display to your recipient.