Recording and sending a video in Gmail is quick and easy with BombBomb's Chrome extension. (Read this article to learn more about the Chrome extension for Gmail and download it!)
Watch this video or keep reading below to learn how!
Step 1: Click the "Compose" button on the left of your screen, as you normally would to send an email.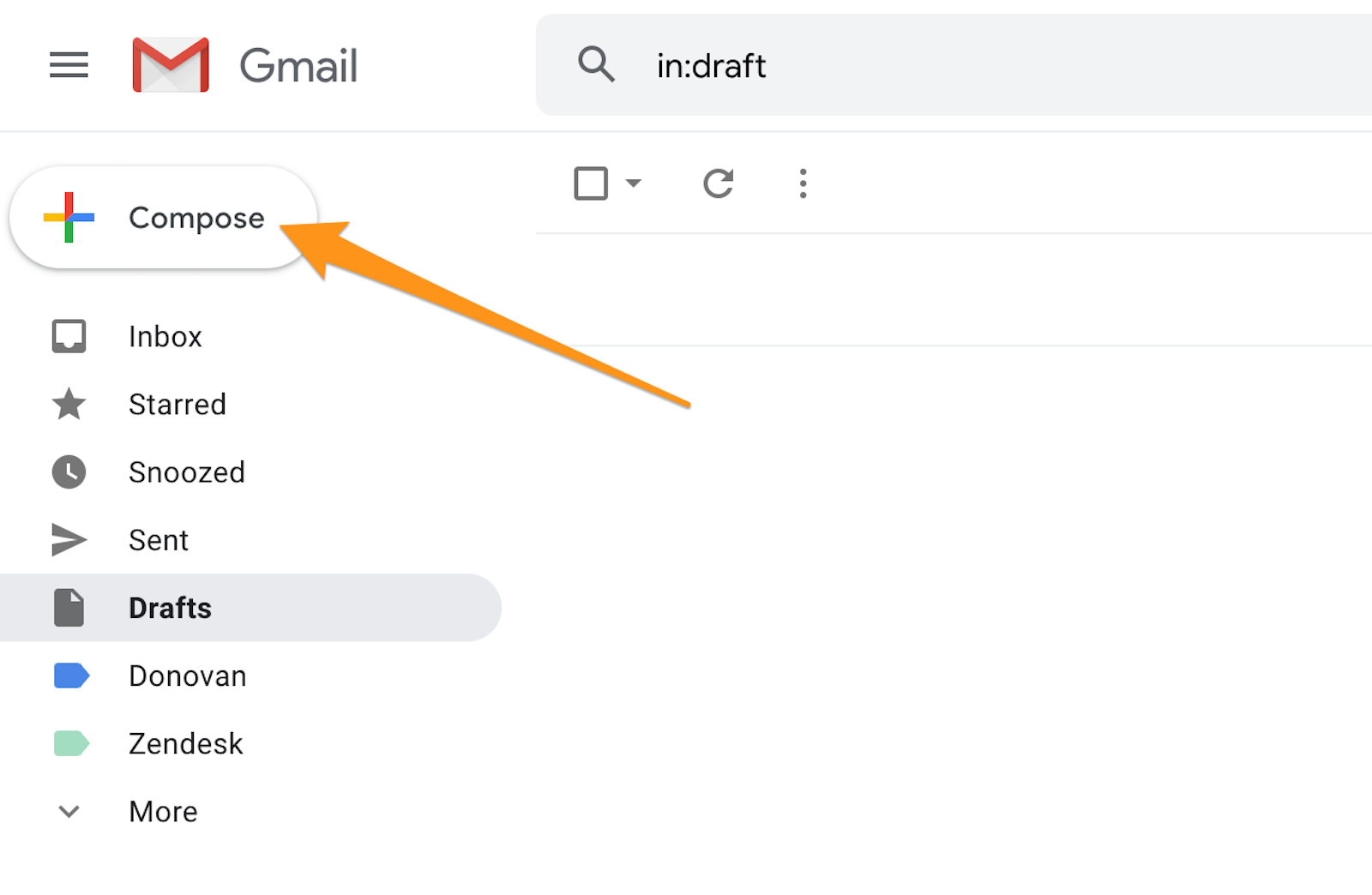 Step 2: In the lower right of your composer box, you will see the BombBomb logo. (We call this the PowerWheel.) Hover over it, and it will turn to a red record button. Click the red circle.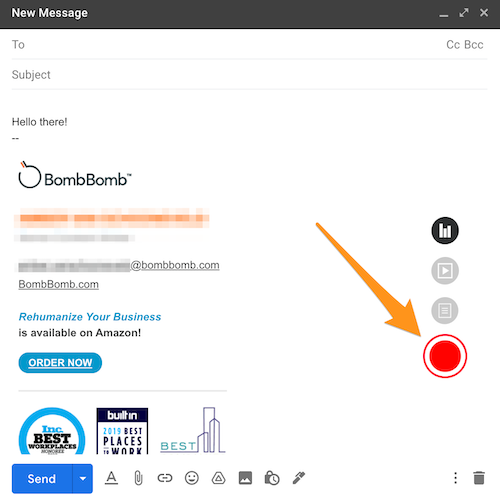 Step 3: From here, you can change your microphone or video input by clicking on the Gear icon, record yourself by clicking the red circle in the center, or recording your screen by clicking the Screen Record icon on the left. (Learn more about screen recording.) Go ahead and click that red circle.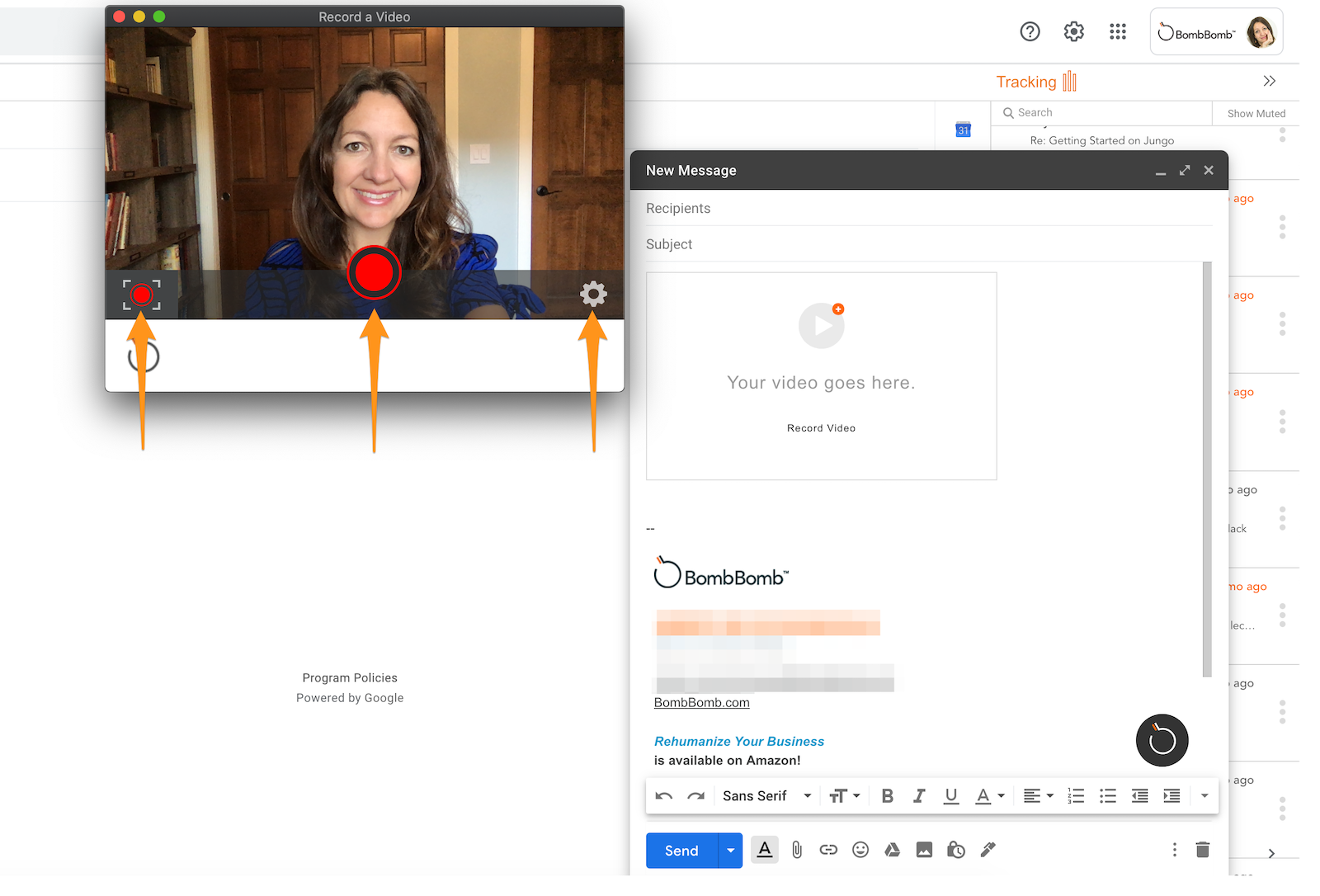 Step 4: Once you're finished recording, you have a few options:
Re-record your video

Play back the video

Snap a screenshot for your thumbnail image (Note: If you select a thumbnail, it will override the 3-second animated preview that we automatically generate. We recommend sticking with the animated preview!)

Add a Call-to-Action banner.
When you're satisfied with your video, click the "Save" button on the bottom right.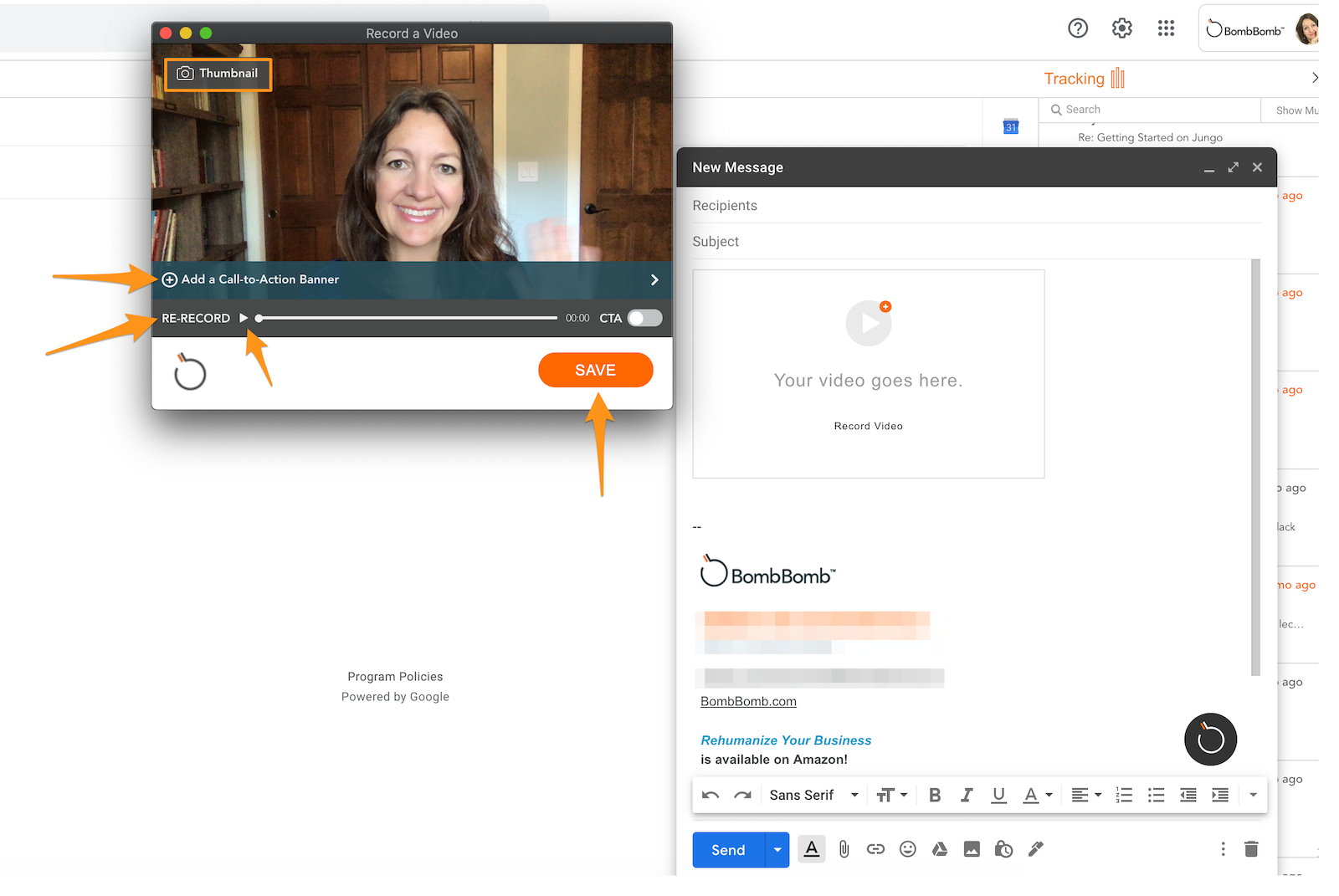 Step 5: The video will then populate the body of your email. Add your recipients, subject line, and text and send your video email!