Contactually is one of the most popular ways to manage your contacts and strengthen your relationships. Through our integration with Contactually, you're able to sync any or all of your Contactually buckets into BombBomb lists. You can sync one, several, or all your buckets into lists – you decide.

Then, each time you send an email from BombBomb to a list synced with a Contactually bucket, your list is updated automatically at the time of send.

You'll also be able to sync over phone numbers! In BombBomb and don't want to log back into Contactually for someone's contact info? Now you don't have to.

The Contactually integration now uses the version 2 API and OAuth authorization which has removed the use of API keys.


If you prefer to read, here's a step by step:

To connect to Contactually, first go to the BombBomb integrations page and find the Contactually icon.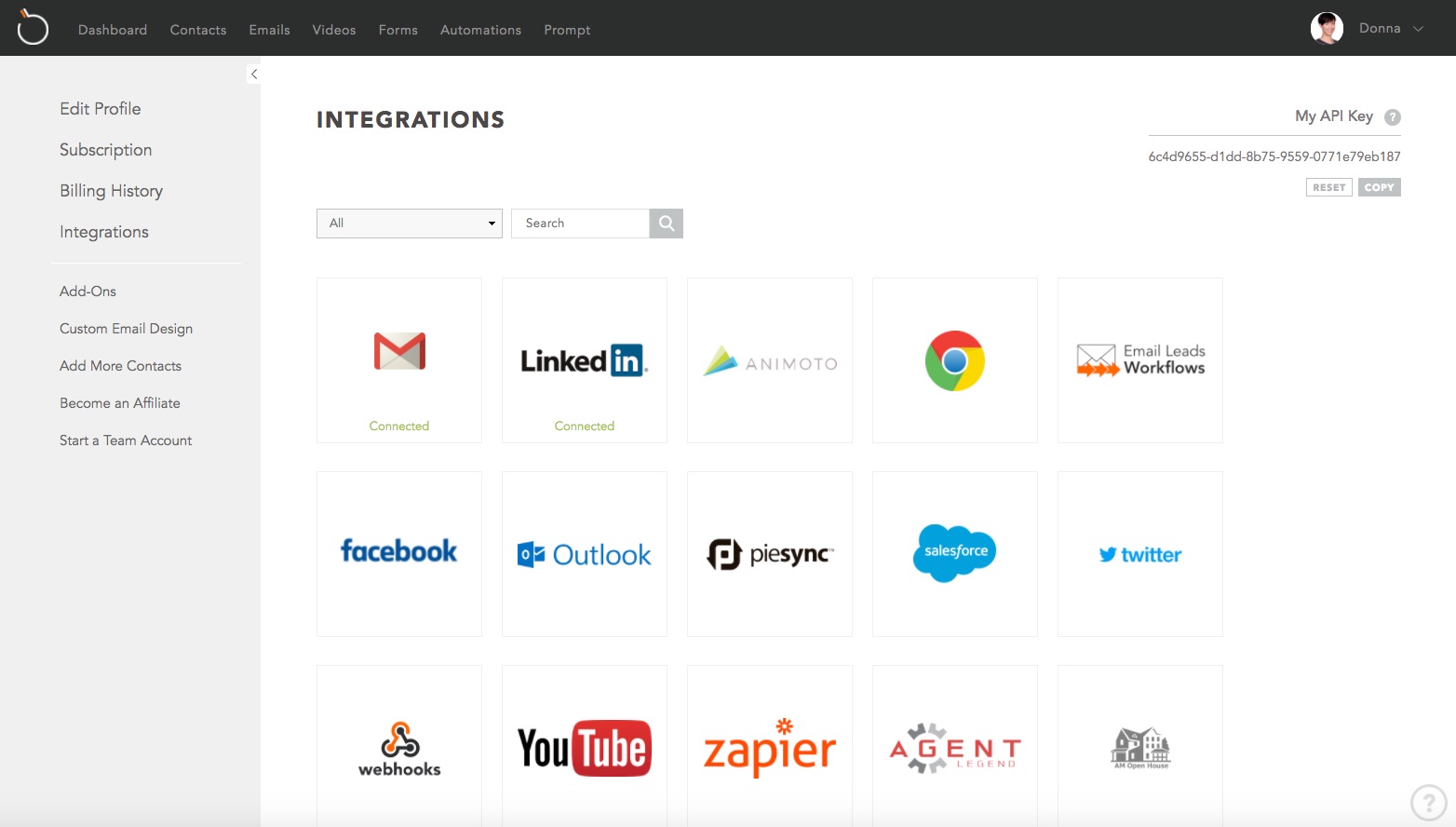 Click the Contactually icon and click the "Connect" button on the right side of the page. You will be prompted to log in to Contactually (If you are not currently logged in) and authorize BombBomb to access your Contactually account. Once you click "Authorize," you are connected and should see a green checkmark on the Contactually icon in your BombBomb account.


Next, click on the "Contacts" tab and select the "Sync from Contactually" button.
A pop up will open and you will be able to select your preferences for which Contactually lists sync to BombBomb. Previously synced lists will be pre-selected.

Once you have selected your list preferences, click "Save my Selections" and these lists will be imported into BombBomb. The lists will automatically update as you send emails to them. 



To manually update a list, select the list you would like to update from Contactually, and click the "Sync From Contactually" button. This will import all current contacts for that list. 
To view Contactually's instructions for set-up, click here.