BoomTown is a platform for real estate professionals to simplify the business of real estate with tools to convert leads into business. And the BoomTown and BombBomb integration allows you to take that even further by building relationships through video!
The BoomTown/BombBomb integration allows you to select any video from your BombBomb account to be dropped into a BoomTown email. You can also record a new video from inside BoomTown. That video will be hosted in BombBomb and can be used in any way you can currently use BombBomb videos (dropped into BoomTown email, dropped into BombBomb email, texted from the mobile app with a thumbnail, shared to social, etc.).
Check out this video to learn how or keep reading below!
Note: Your subscription must be on the GROW level to have this integration.

If you'd prefer to read, here's a step by step:

Connecting the integration
Step 1: Log into your BombBomb account. Hover over your name in the upper right corner and click on "Integrations."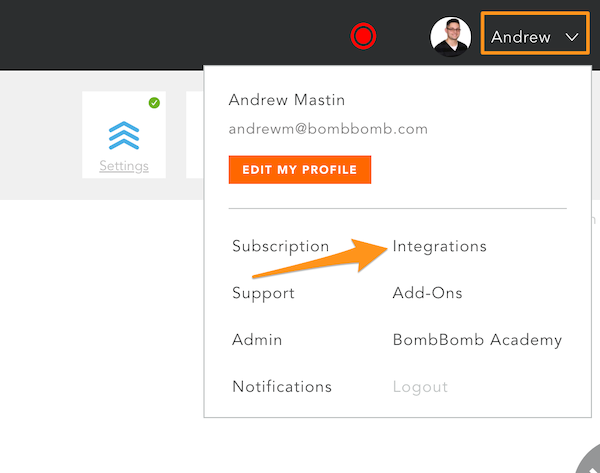 Step 2: On the Integrations page, you'll see the BombBomb API key at the top right. Click the "Copy" button to copy this key.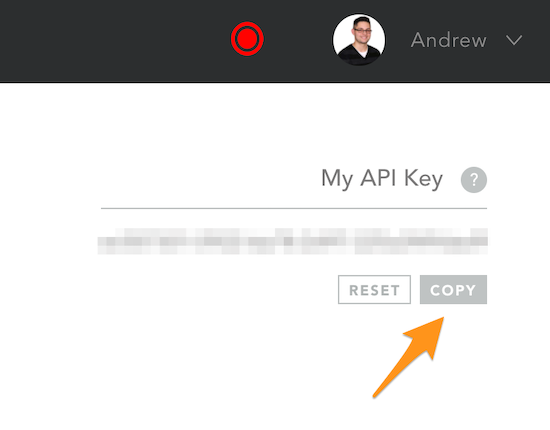 Step 3: Log into your BoomTown account and click on your profile image at the top. On the dropdown, click the "Lead Email Settings" option.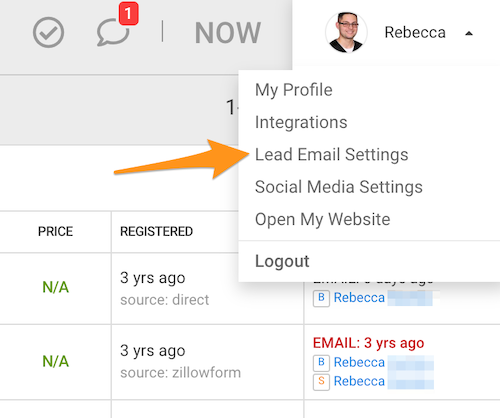 Step 4: Paste the BombBomb API key in the empty field and click the "Save" button. The integration is now connected!

Sending a video
Step 1: In your BoomTown account, search for a contact in the search field.

Step 2: On the contact you'd like to send to, click the "New Email" button.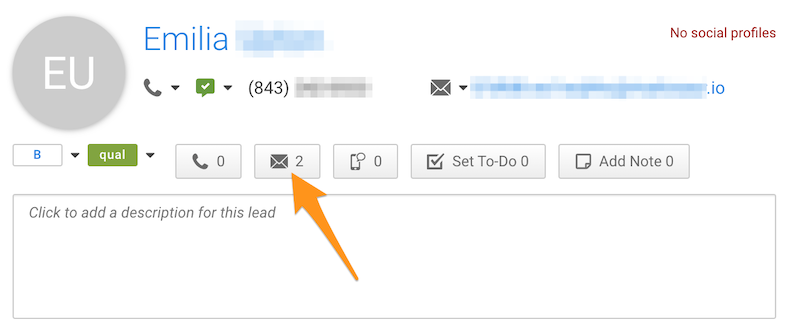 Step 3: Choose to select an existing video from your video library in the dropdown list or to record a new video. For this example, we chose an existing video from our video library.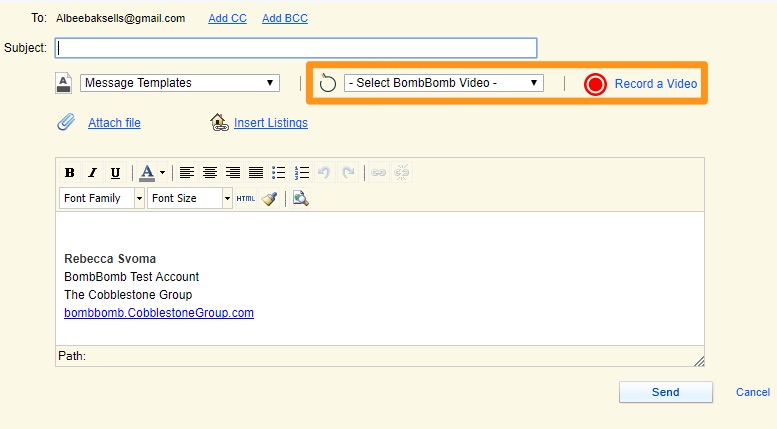 Step 4: The video will be inserted into your email. Fill out the subject and a message if you'd like, and then click the "Send" button.