The BombBomb/Dotloop integration allows you to sync your Dotloop contacts into BombBomb lists. Using this integration will save you time as it eliminates repetitive data entry and reduces manual errors - all while keeping your database up-to-date. When your contacts flow into BombBomb, you can easily follow-up with them and stay top-of-mind in a way that differentiates you from your competitors - with a video email.
Check out the video above to see how to set up DotLoop with BombBomb!
If you'd prefer to read, here's a step by step:
Login to your BombBomb account and visit the Integrations page. Scroll down to locate the Dotloop icon and click it. Then, click on the "Connect" button to begin the connection process.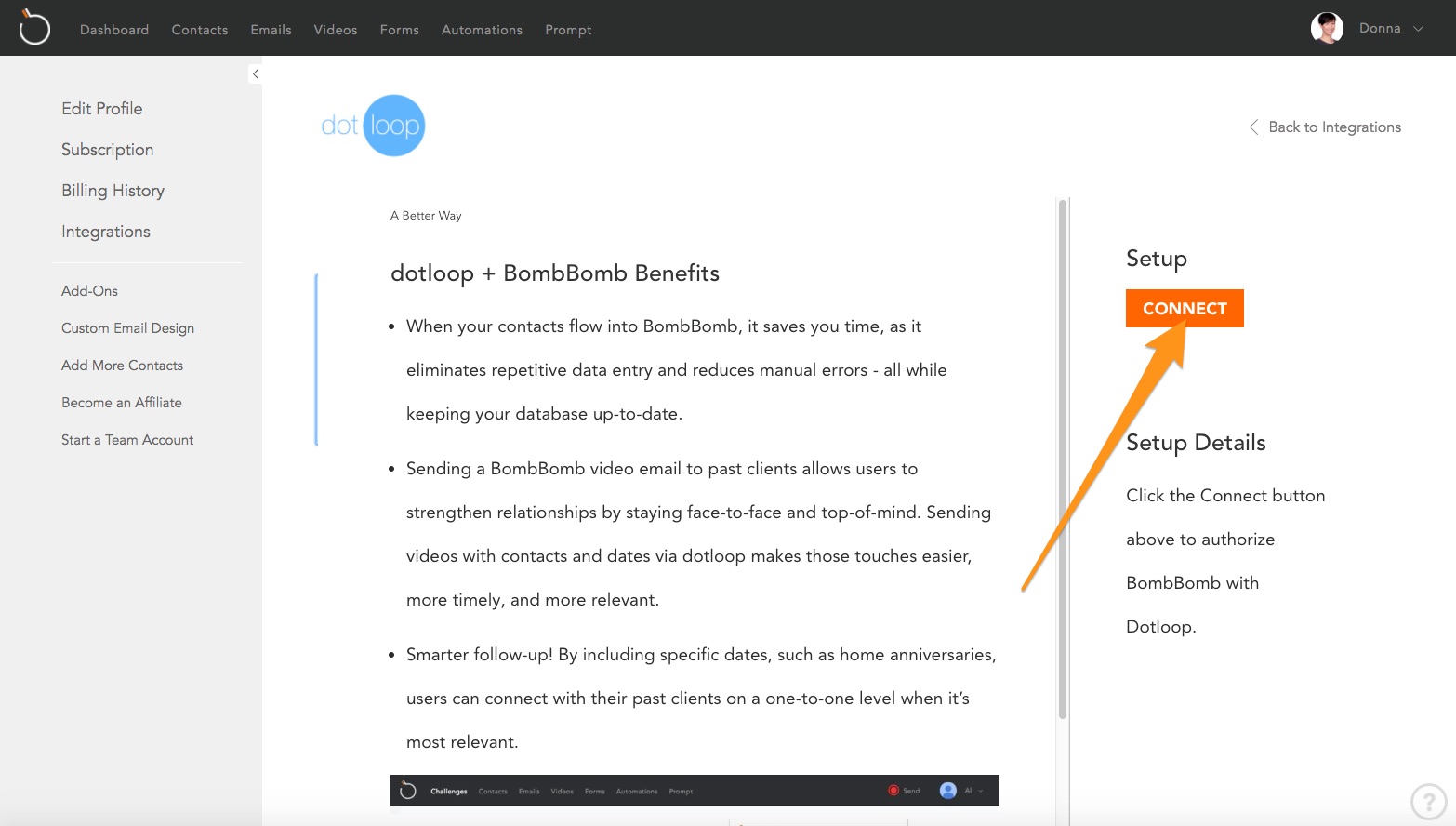 You will then be asked to login to your Dotloop account. Log in with your Dotloop credentials and click "Sign In" to continue.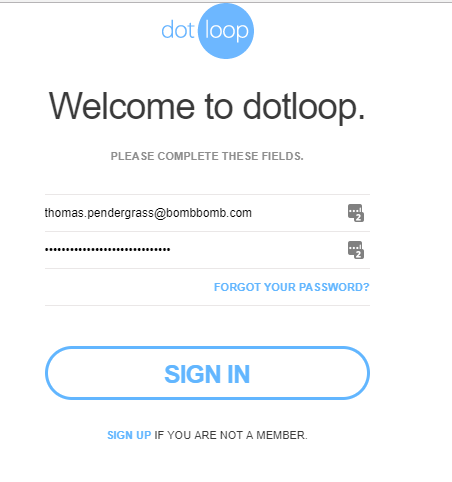 After login, Dotloop will ask you to give BombBomb permission to access your information. Approve the request to continue.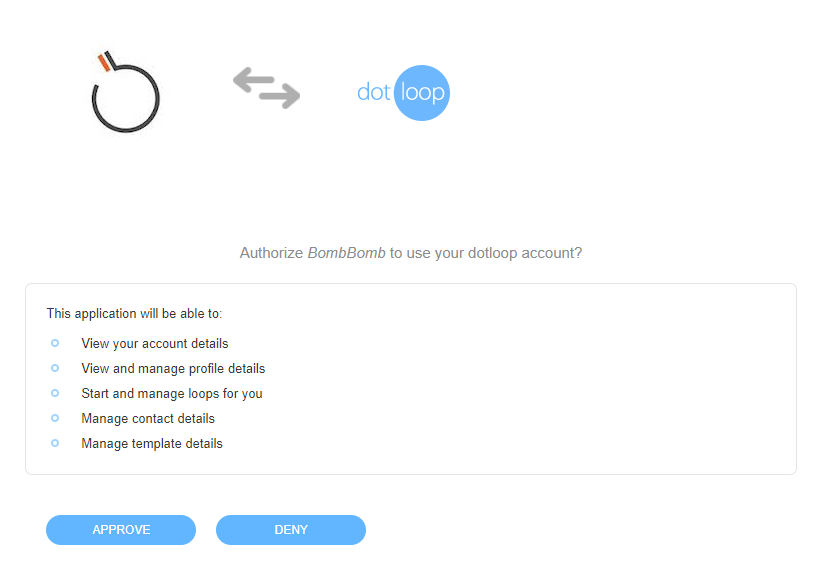 You will be brought back to the BombBomb integrations page with the following message at the top of the screen:

We will automatically generate a "Buyer" and "Seller" list for you. To sync more contacts, navigate to the BombBomb contacts page. A new 'Sync from Dotloop' button will be available. Click it to select which additional roles you'd like to sync into BombBomb contact lists.

The user can choose to integrate Dotloop contacts with specific roles and/or select to import all of their available contacts.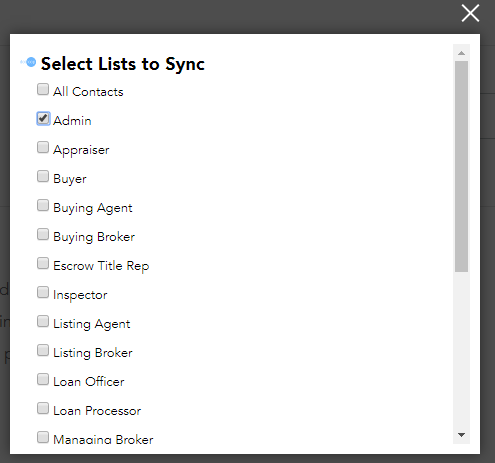 Once the desired lists have been checked, click the 'Save My Selections' button at the bottom of the window (you may need to scroll down to see it).

The lists will now begin to sync. The following text is visible while the lists are syncing:

Once the sync is complete, your selected lists will appear with a small Dotloop logo to indicate that they were created from this integration.