Wise Agent aims to help real estate agents automate their business and convert more leads to allow more time for other things that matter. As a plug-and-play system, Wise Agent can run your entire business (individual or team) and features several tools and automations you can utilize to maximize your profits and make your workflow more efficient. The addition of 24/7 support would be the cherry on top, but now Wise Agent has integrated with BombBomb for the best relationship management possible!

From within your Wise Agent account, you can easily create and send personalized video emails to individuals or groups. Any action you take is automatically recorded into your contact note. Added Bonus: your videos are all saved in your Wise Agent account alongside tracking analytics such as delivery metrics, number of opens, plays, and more.

Check out the brief video above to learn how to set up your Wise Agent integration!
If you'd prefer to read, here's a step-by-step:

Log into your Wise Agent account. From the Email dropdown, click on "BombBomb."

You'll see a page where your BombBomb accounts will be listed. Click the "Add Account" button.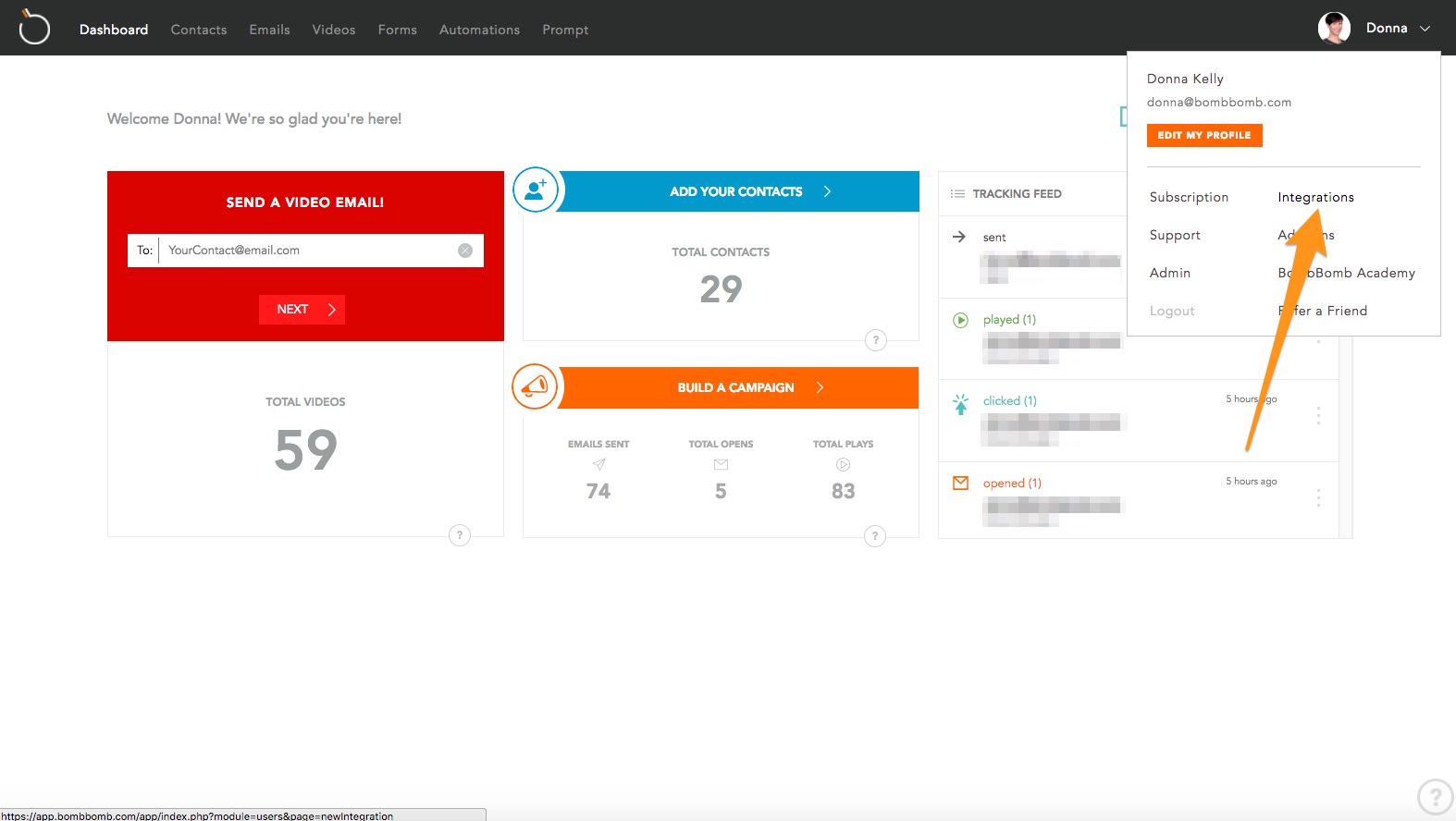 For this portion, you will need the API key from BombBomb. In a separate tab, log into your BombBomb account, hover over your name in the upper right corner, and click "Integrations."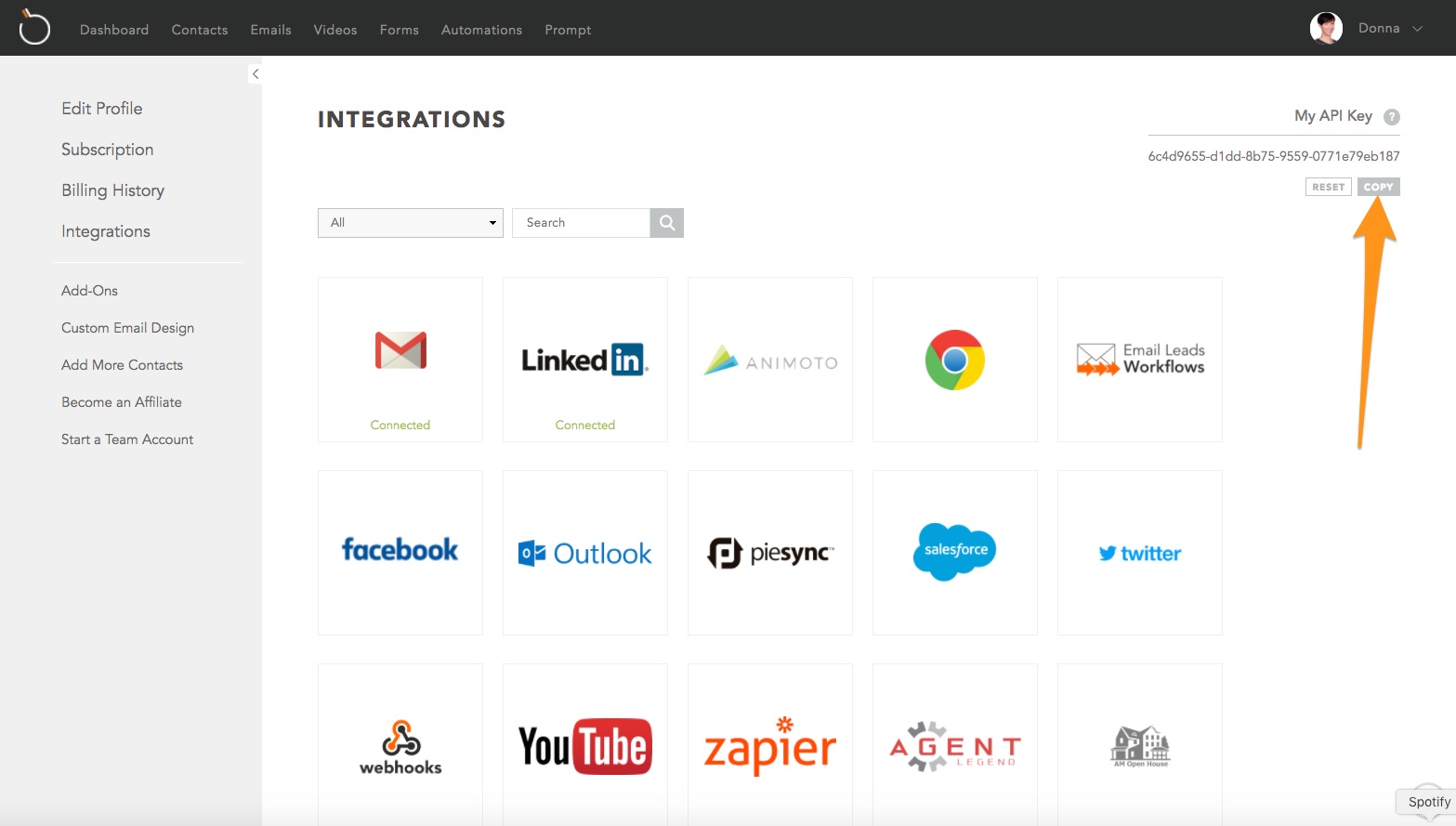 You will see BombBomb's API key at the top right of the page. Click the "Copy" button to copy this key.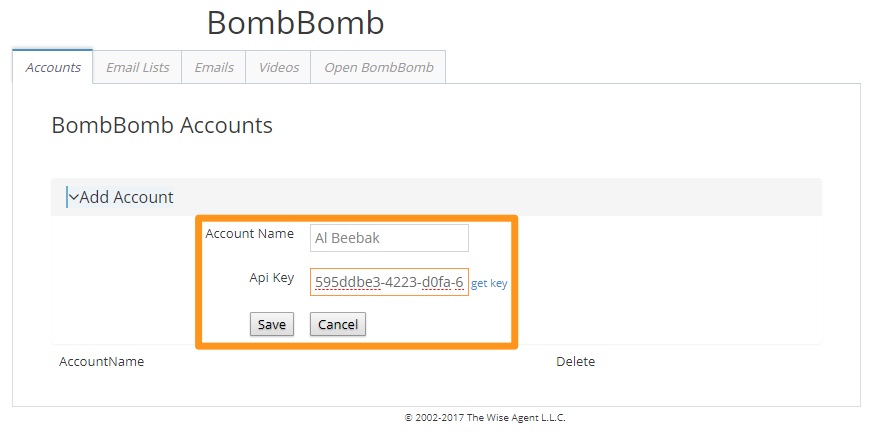 Back in your Wise Agent account, type in your name in the "Account Name" field and paste the API key in the "Api key" field. Then, click the "Save" button.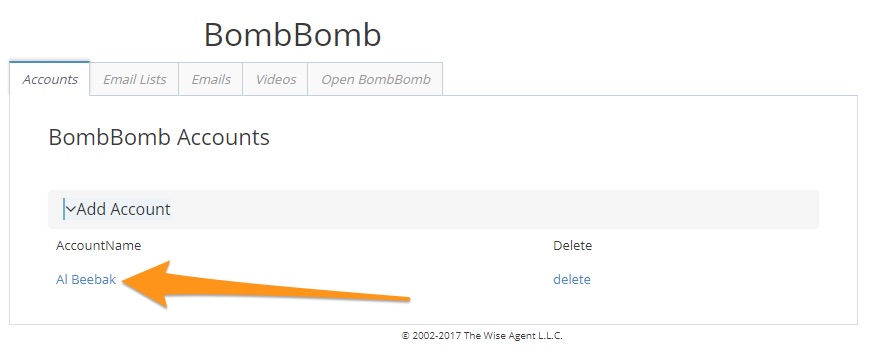 You can confirm that your account has been added by looking at the "BombBomb Accounts" page.