An elite integrated real estate CRM, email marketing, and website solution, IXACT Contact gives you all the tools you need to manage your keep-in-touch communications, listings and active buyers, and online presence with a single, easy-to-use platform. You'll save time, be better organized, capture new leads, and generate more referrals and repeat business.
With BombBomb, the IXACT Contact platform becomes even more robust, adding the feature to create and send video email. In addition to recording and inserting a video in your email right from your IXACT Contact account, you can insert videos from your existing BombBomb video library, as well as insert video emails in your IXACT Contact drip email activity plans. Surpass the typical mundane email and instead stand out from the crowd by building relationships through video.
Check out this video to learn how to set up this integration and get started on making video a part of your IXACT Contact workflow!
If you'd prefer to read, here's a step by step:
Step 1: In your BombBomb account, hover over your name in the upper right corner and click "Integrations."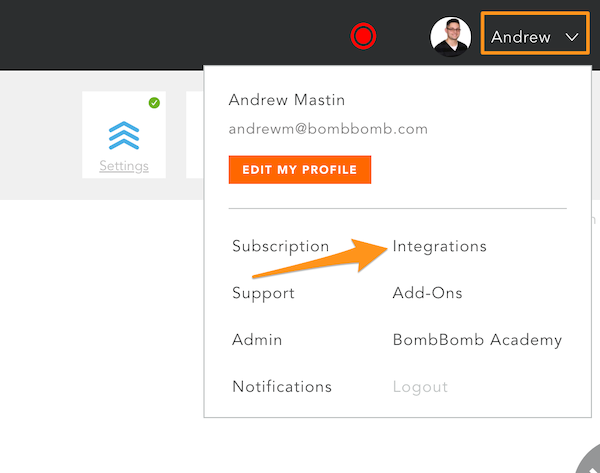 Step 2: On the Integrations page, you'll see the BombBomb API key at the top right. Click the "Copy."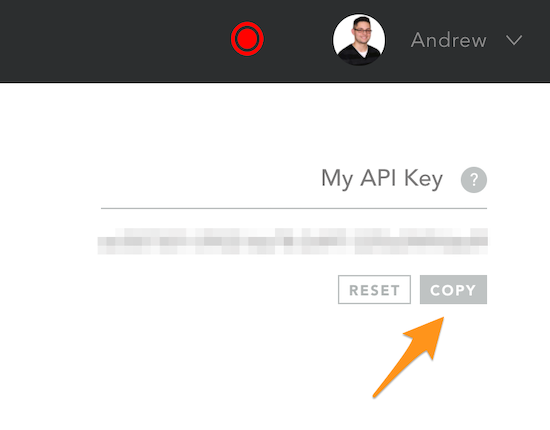 Step 3: In your IXACT Contact account, in the User Profile tab, click the "Connect to BombBomb Account" option underneath "Integrations."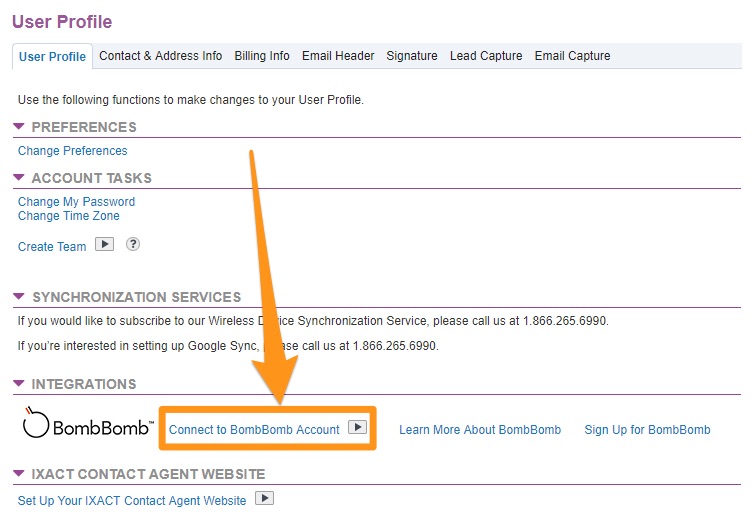 Step 4: You'll see a field for the BombBomb API key. Paste the BombBomb API key in this field and click the "Connect Account" button. Your integration is now connected!