Total Expert is a co-marketing platform built for the real estate, mortgage and title industries to help agents and lenders automate, deploy and track their co-marketing activities. Total Expert believes that technology to strengthen relationships and interactions, keeping the human element in the transaction - now they can with BombBomb!

With the BombBomb integration, lenders and agents using Total Expert can send personalized video messages from directly inside the platform, increasing the effectiveness of their communication. Users also receive live real-time alerts and push notifications from BombBomb to help notify the best leads and exactly when to follow up again based on how they are interacting with emails. 

Check out the video above to learn how to set up this integration so you can strengthen your relationships with video!
If you'd prefer to read, here's a step by step:
Connecting the integration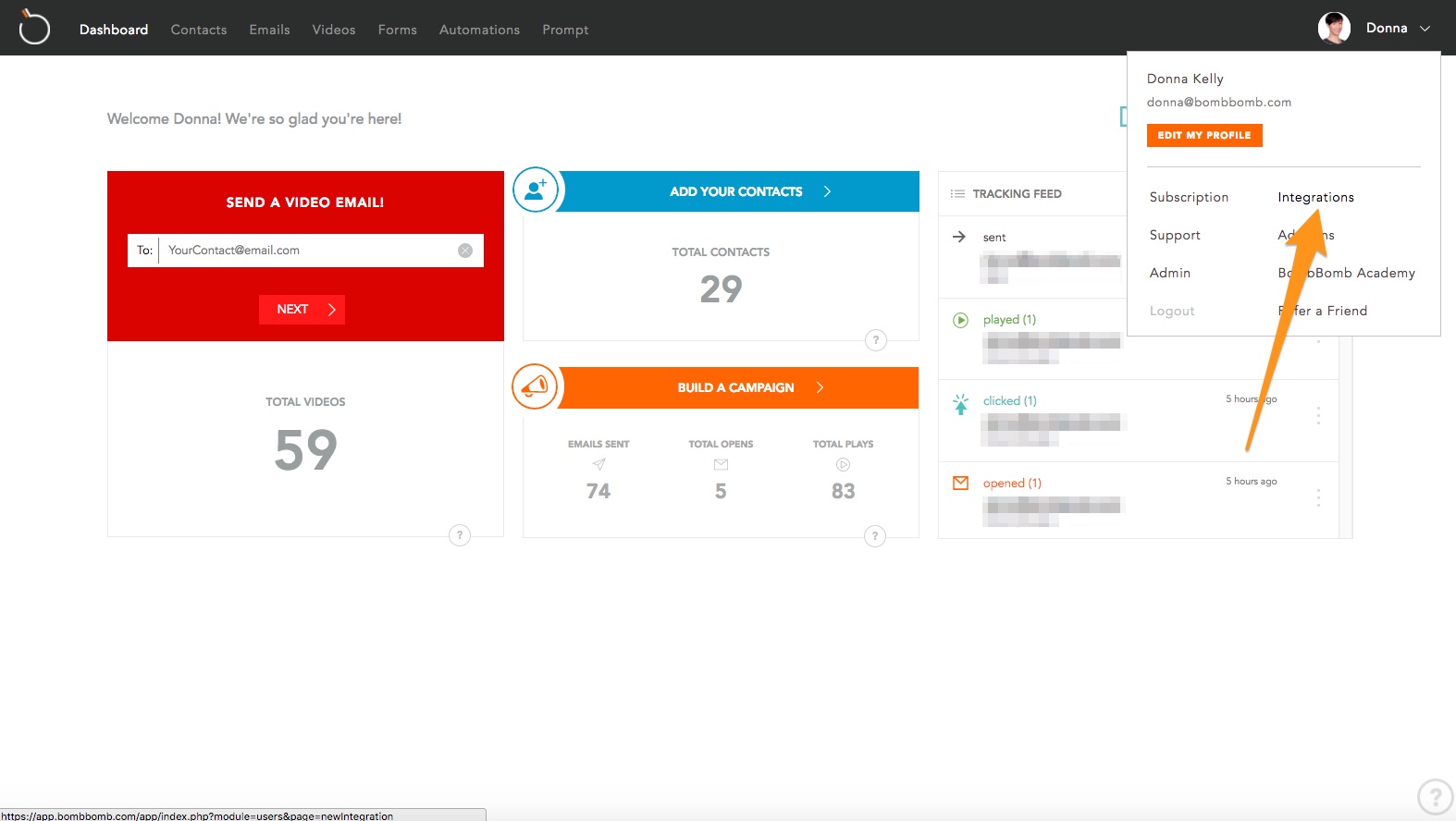 Log into your BombBomb account. Hover over your name in the upper right corner and click "Integrations."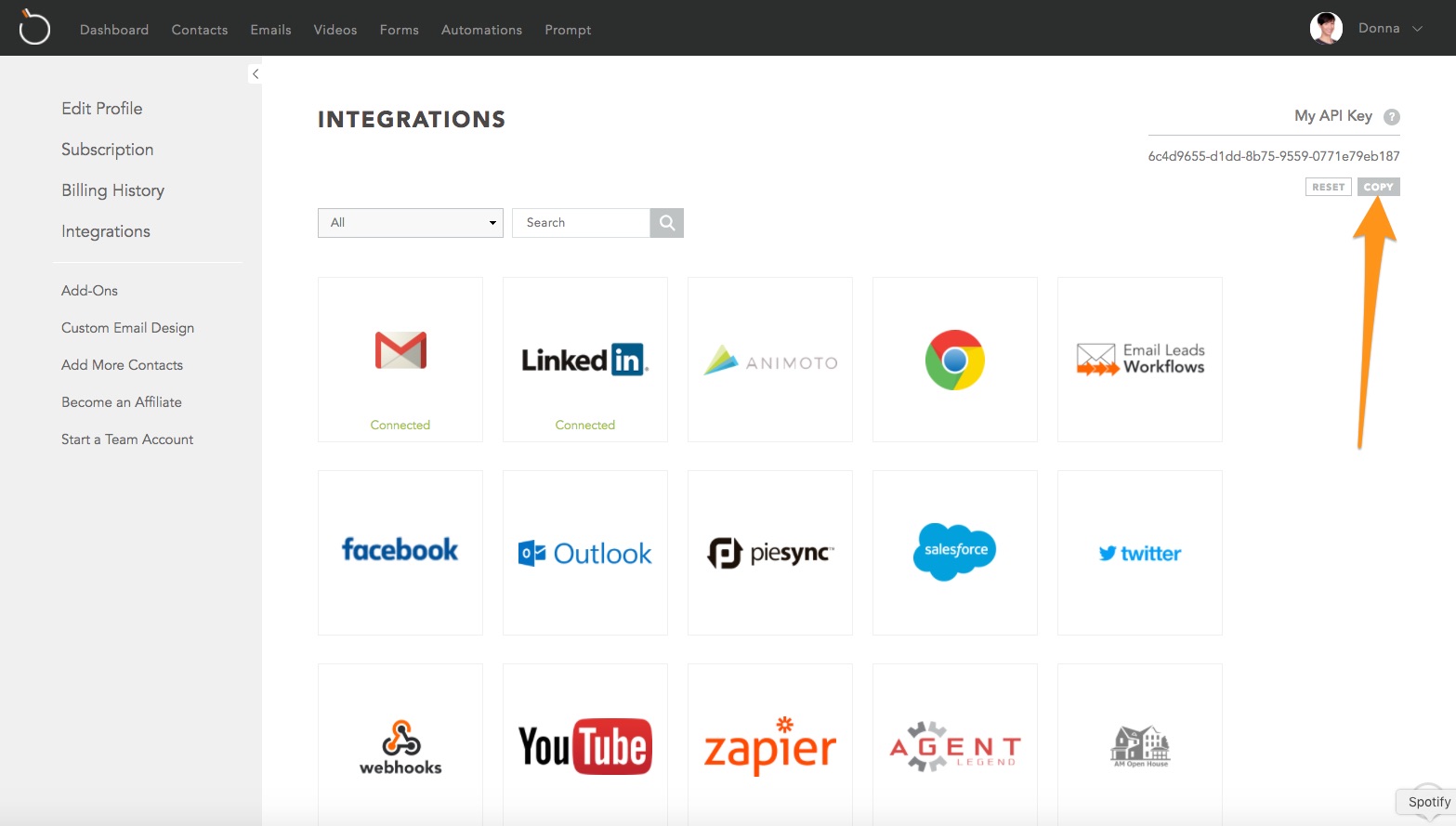 You will see the BombBomb API key at the top right of the page. Click the "Copy" button to copy this key.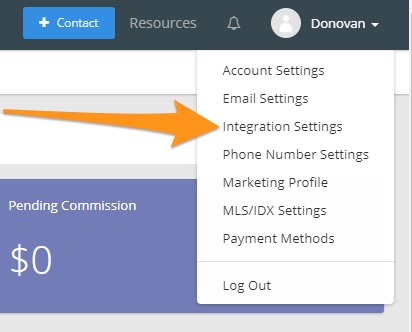 Log into your Total Expert account. In the upper right corner, hover over your name and click "Integration Settings."

Underneath the BombBomb section, click the "Connect" button.

Paste the API key in the empty API key field, then click the "Save API Key" button. The integration is now connected!
Sending a video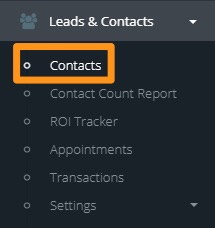 In your Total Expert account, click on the "Leads & Contacts" dropdown and click "Contacts."

Check the checkbox next to the name of the person you'd like to send to.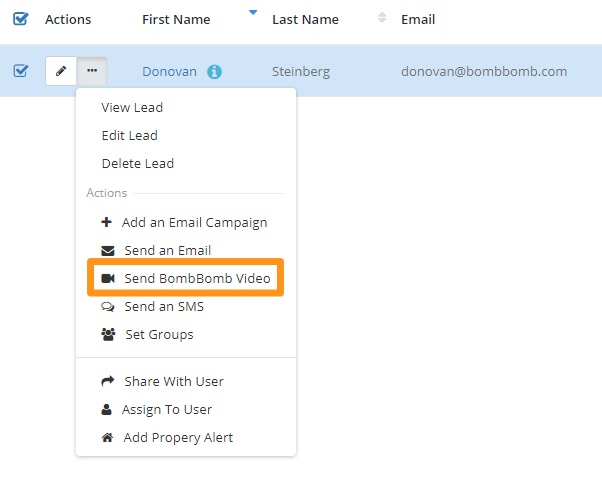 Click the three dots and then click "Send BombBomb Video."

Choose to select a video from your video library or to record a new video. In this example, we chose to pick a video from our video library.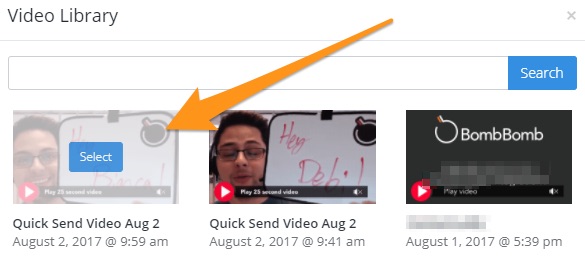 Select whichever video in your video library you'd like to insert into your email.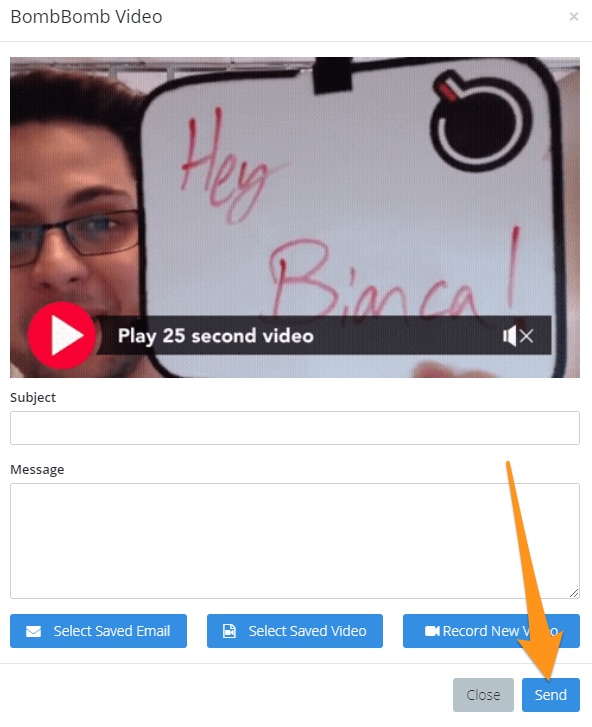 Now your video has been inserted! Fill out the subject line and message, then click the "Send" button.