In BombBomb, you can create custom fields to share with your team. These custom fields can feed data into your signature block in your email footer as variables, so that your team has consistent branding.
For example, you can create a custom field for your team called "license_number." Your team members will just need to add their license number in their profile, and then this can be inserted as a variable in email signature blocks.
These custom fields automatically feed your profile information so you don't need to worry about filling out your signature on every email you send. You can do license numbers, contact information, disclosures, compliance information—whatever your business requires your team to have on display.
To learn how to create custom fields for your team, watch out this video, or reading below.
Here are the step-by-step instructions.
Step 1: Go to the Team tab in your account, and then click on "Manage Team" in the left panel.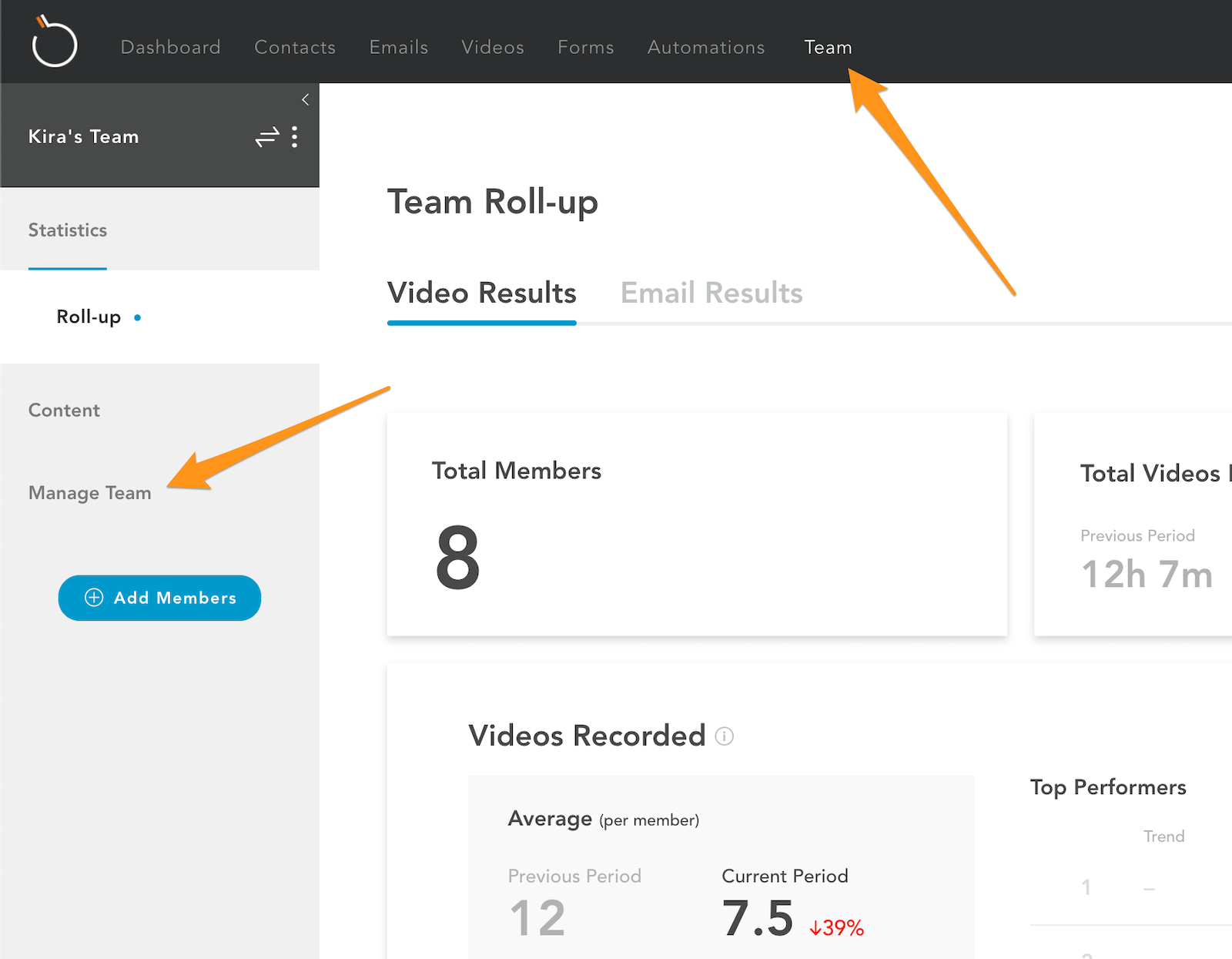 Step 2: Click on "Team Settings" in the left panel, and scroll to the bottom of the page where you will see "Custom Fields."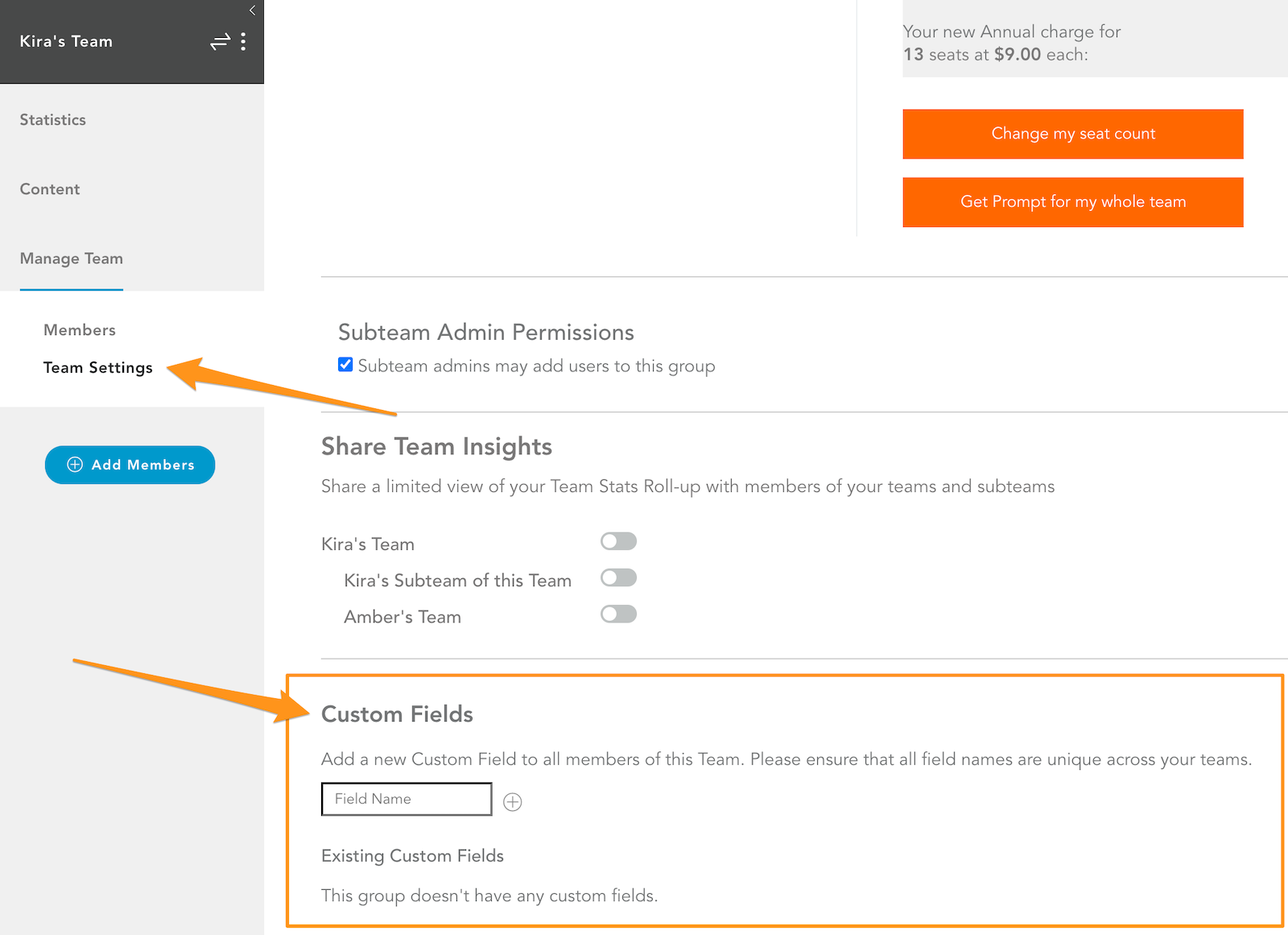 Step 3: Enter the name of the Custom Field you would like to add and click the Plus icon next to it. (An underscore will automatically be inserted between the words in your field name.)

Your custom field has now been added and automatically shared with your team! If you'd ever like to remove a custom field you've created, click the small X next to the custom field.
Step 4: The next step is to ask your team members to fill out the custom field information in their profiles. They can do this by hovering over their name in the top right of the page and clicking "Edit My Profile."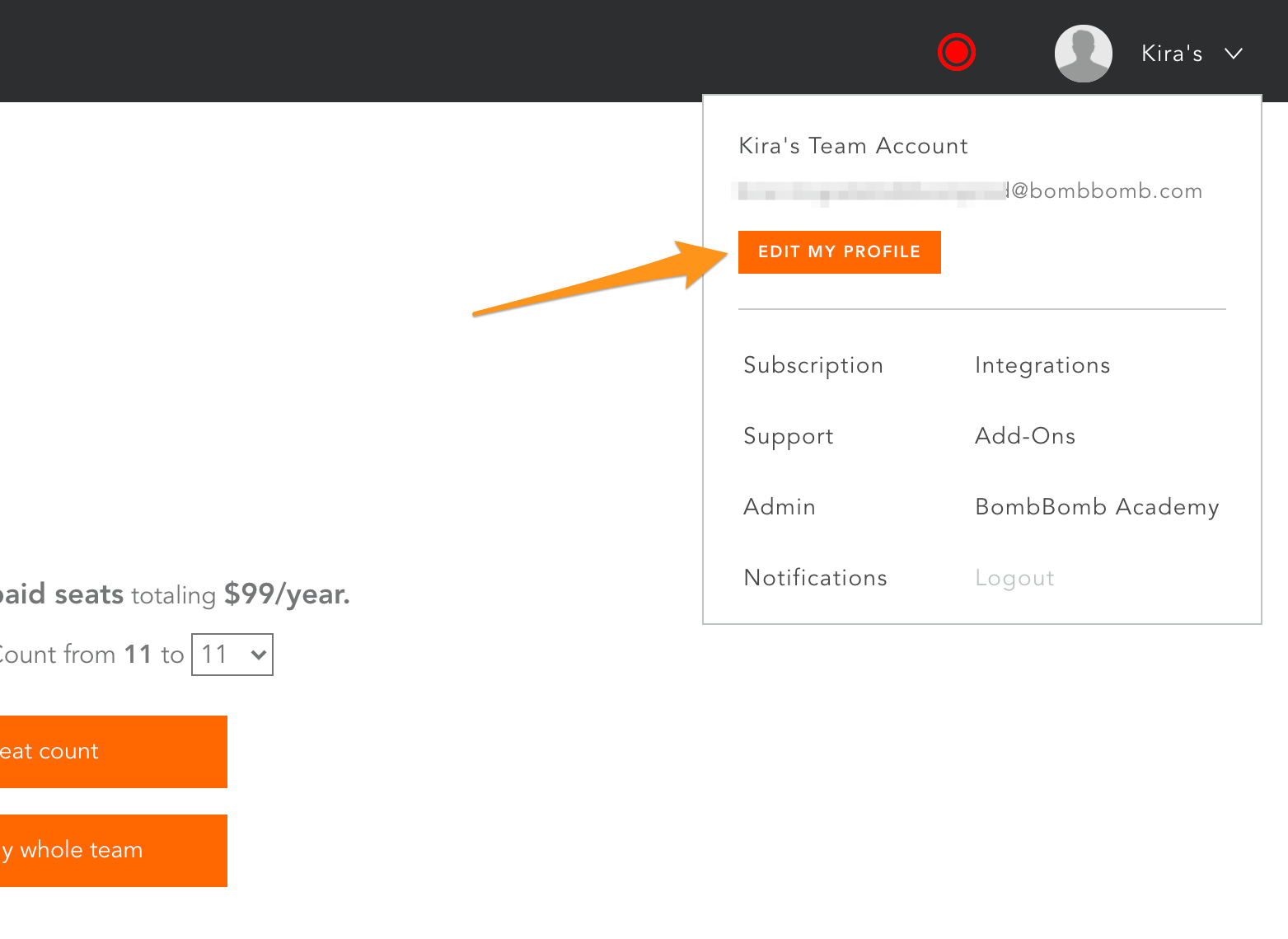 Step 5: Click on the "Other" tab in the profile to find and populate your custom fields.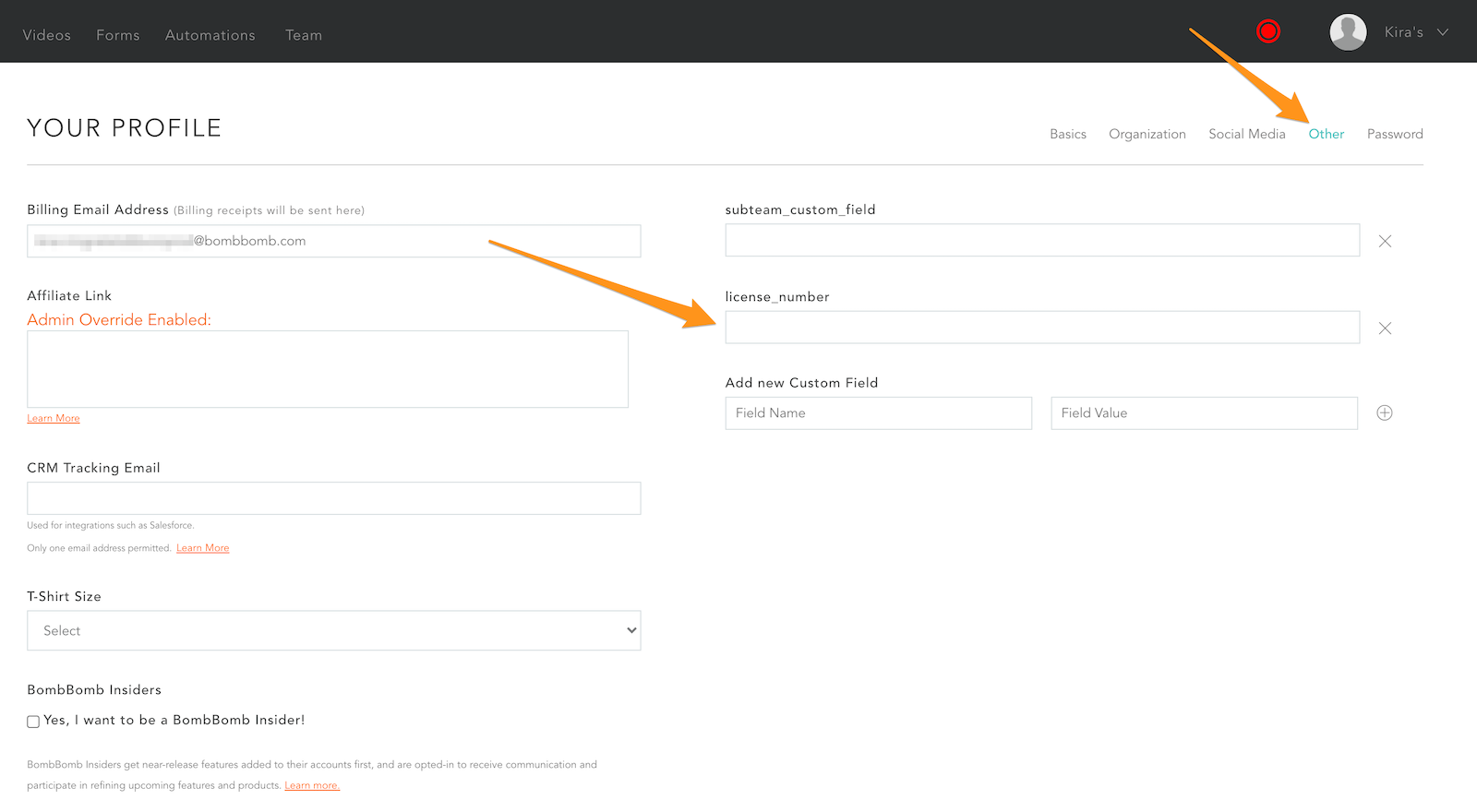 Step 6: Now you can include these custom fields as variables in your team's email templates. For example, go to your Email tab and click "New Email." Click into a field where you would like to add a variable. You'll see a bar appear above the field. On the right side, click the dropdown next to "Insert," and choose "Variable."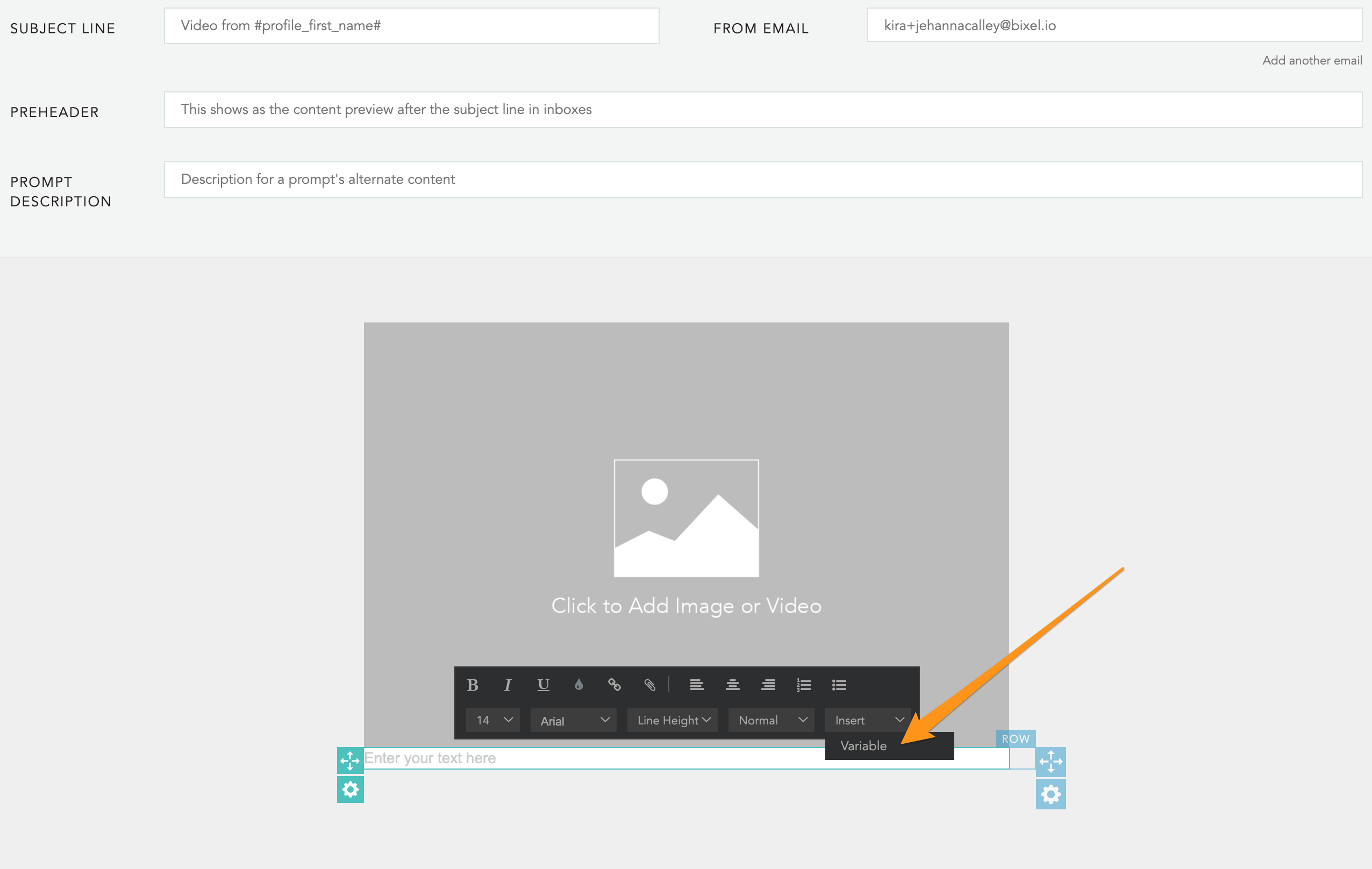 Step 7: On the left panel, click the arrow next to "General" and choose "Custom." You'll see your custom fields display. Click on the custom field you'd like to add, and it will be inserted into your template.