Prime Seller Leads helps you with converting home sellers into leads! Prime Seller Leads provides you with a customized landing page that you can direct traffic to from various social media platforms. These landing pages are created to entice home sellers into becoming your leads. You can then follow up with your leads using the specially designed drip campaign system to encourage your leads to communicate with you more.
With the BombBomb integration, you can send videos to your leads right from your Prime Seller Leads account! You'll be able to sync your BombBomb account with your Prime Seller Leads account, so any lists or drip campaigns you've created in BombBomb will appear on the Prime Seller Leads platform. When a person is added to one of your drip campaigns, they'll receive emails in the sequence and at the times you choose. Get in touch with your leads in a different, unique way by using BombBomb video to greet them!
To set up your Prime Seller Leads integration, watch this video or keep reading below!
If you'd prefer to read, here's a step by step:
Step 1: Log into your BombBomb account. Hover over your name in the upper right corner and click on "Integrations."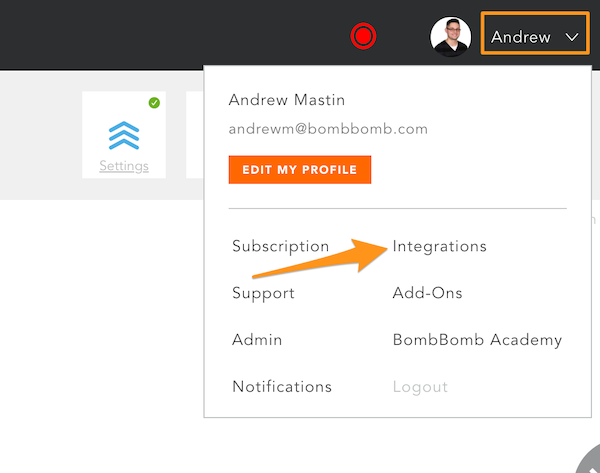 Step 2: At the top of the Integrations page, you'll see the BombBomb API key. Copy this key by clicking the "Copy" button.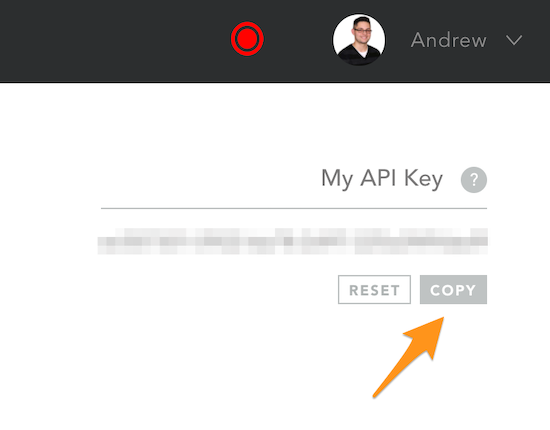 Step 3: Log into your Prime Seller Leads account. Click the "Settings" tab and select "BombBomb" from the dropdown.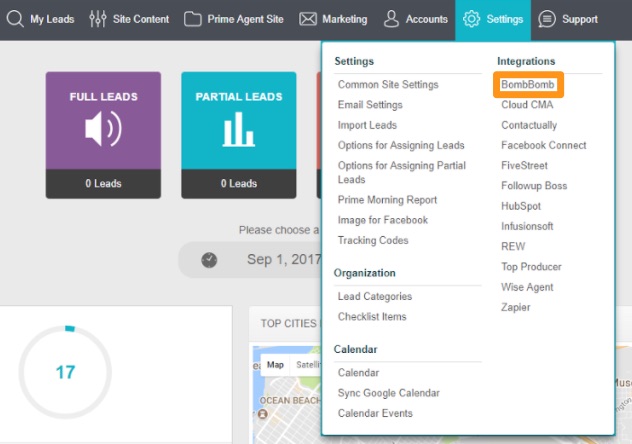 Step 4: Next to "BombBomb Api," click the dropdown and select "On."

Step 5: Paste the BombBomb API key in the appropriate field. Then, click the "Save" button.

Once the integration is connected, all of your Prime Seller Leads leads will migrate to BombBomb. On the Contacts tab, you will see a "psl" list that includes all of your Prime Seller Leads contacts.