Social media is one of the fastest, easiest, and smartest ways to reach your sphere of influence. If it already isn't, it should be a key part of your marketing strategy - and it goes without saying that Facebook remains the top contender in the social media category for this purpose. So wouldn't it be great if there was a way to get your Prompt content in front of people - right from your Facebook account? Good news, folks - now you can!

We're introducing our new Facebook integration with Prompt! Now you can post your Prompt material to your Facebook right from BombBomb. Once you set up the Facebook integration with Prompt, you'll be able to allow one or all of your Prompt campaigns to post directly to your business Facebook page. Each Prompt will come with a suggested status message for your Facebook post, or you can even create your own if you'd like. If you turn on social sharing and opt not to have a status message accompany it, that's okay - the Prompt campaign will still publish. All of this without you having to lift a finger!

Watch the video above to see how easy it is to integrate your BombBomb account with Facebook!


If you'd prefer to read, here's a step by step: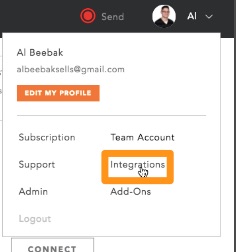 Log into your BombBomb account. Hover over your name in the upper right corner and click "Integrations."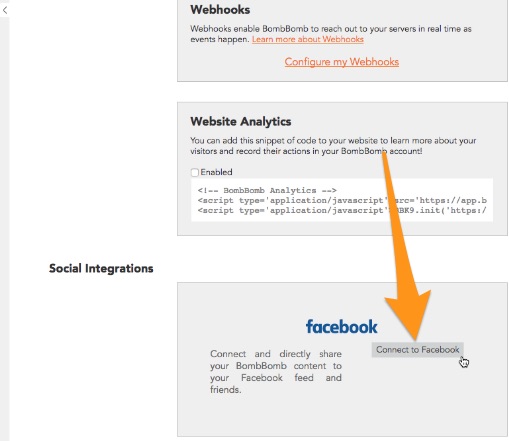 Scroll down to the "Social Integrations" section and click the "Connect to Facebook" button under Facebook.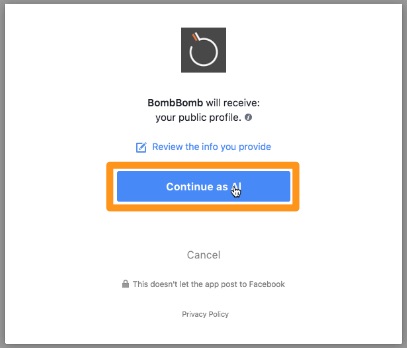 BombBomb will ask to continue as your current profile. Click the button to continue.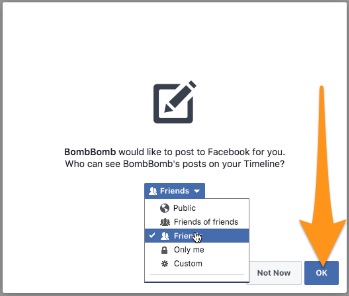 From the dropdown, select who will be able to see your BombBomb posts on your Facebook timeline. Then, click the "OK" button.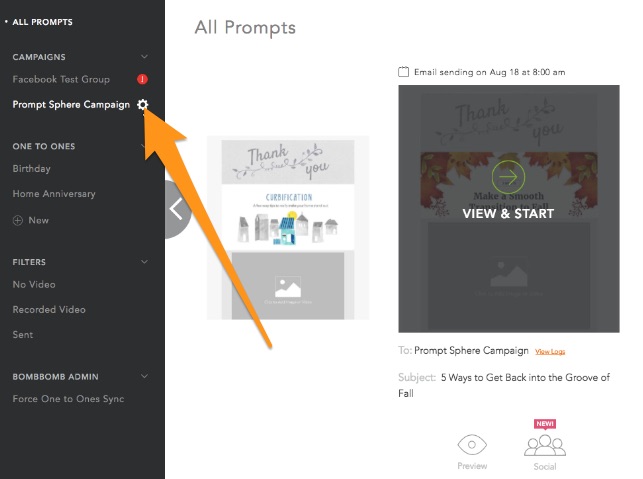 To turn Facebook posting for a campaign, click the gearwheel icon next to the Prompt campaign you'd like to post to Facebook.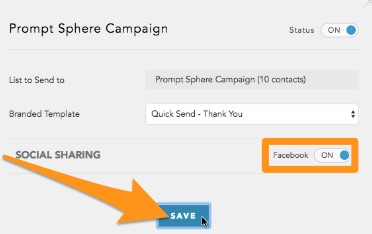 Next to "Social Sharing," change the button for Facebook to "ON." Then, click the "Save" button.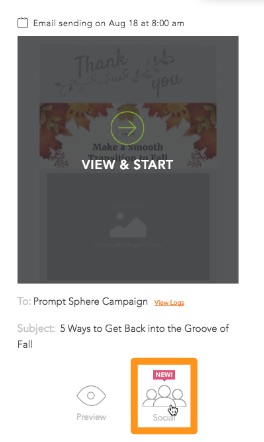 When a new Prompt appears that you'd like to share to your Facebook, click the "Social" icon below it on your emails page.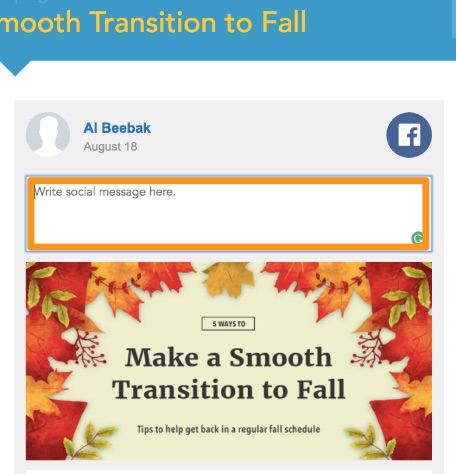 If you'd like to write your own message, you can do so in the social message box.

If you'd prefer to use BombBomb's sample message, scroll to the bottom of the page and click the "Sample Message" icon.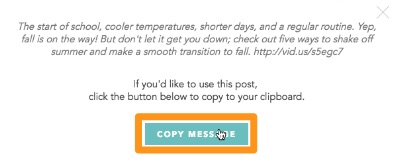 To use the sample message, click the "Copy Message" button to copy it to your clipboard.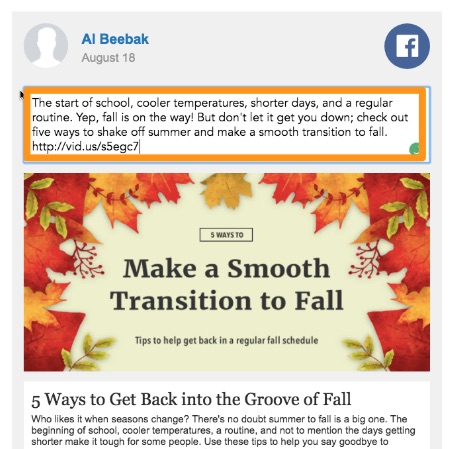 Paste the sample message into the social message box.

Once you're finished, click the "Save & Close" button.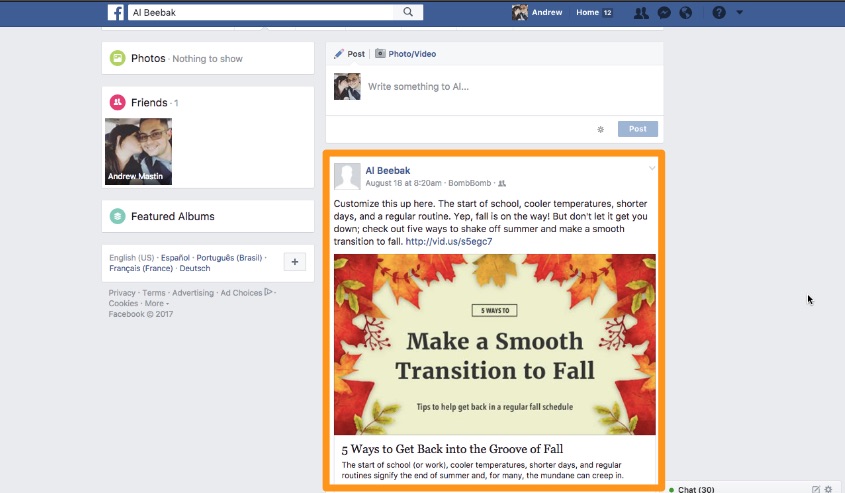 Once all of your Prompt emails are sent, the email will then be shared to your business Facebook page!