Firepoint is a real estate software solution that helps you stay on top of past client relationships and new leads, allowing you to manage all of your lead sources, contacts, and campaigns in one centralized location. And now with the BombBomb and Firepoint integration, you can record and send videos in your emails for one-to-one or mass sending for a unique introduction or greeting!
To learn how to use your Firepoint integration, watch this video or keep reading below.
Here are the step-by-step instructions.
Step 1: Log into your BombBomb account. Hover over your name in the upper right corner and click "Integrations."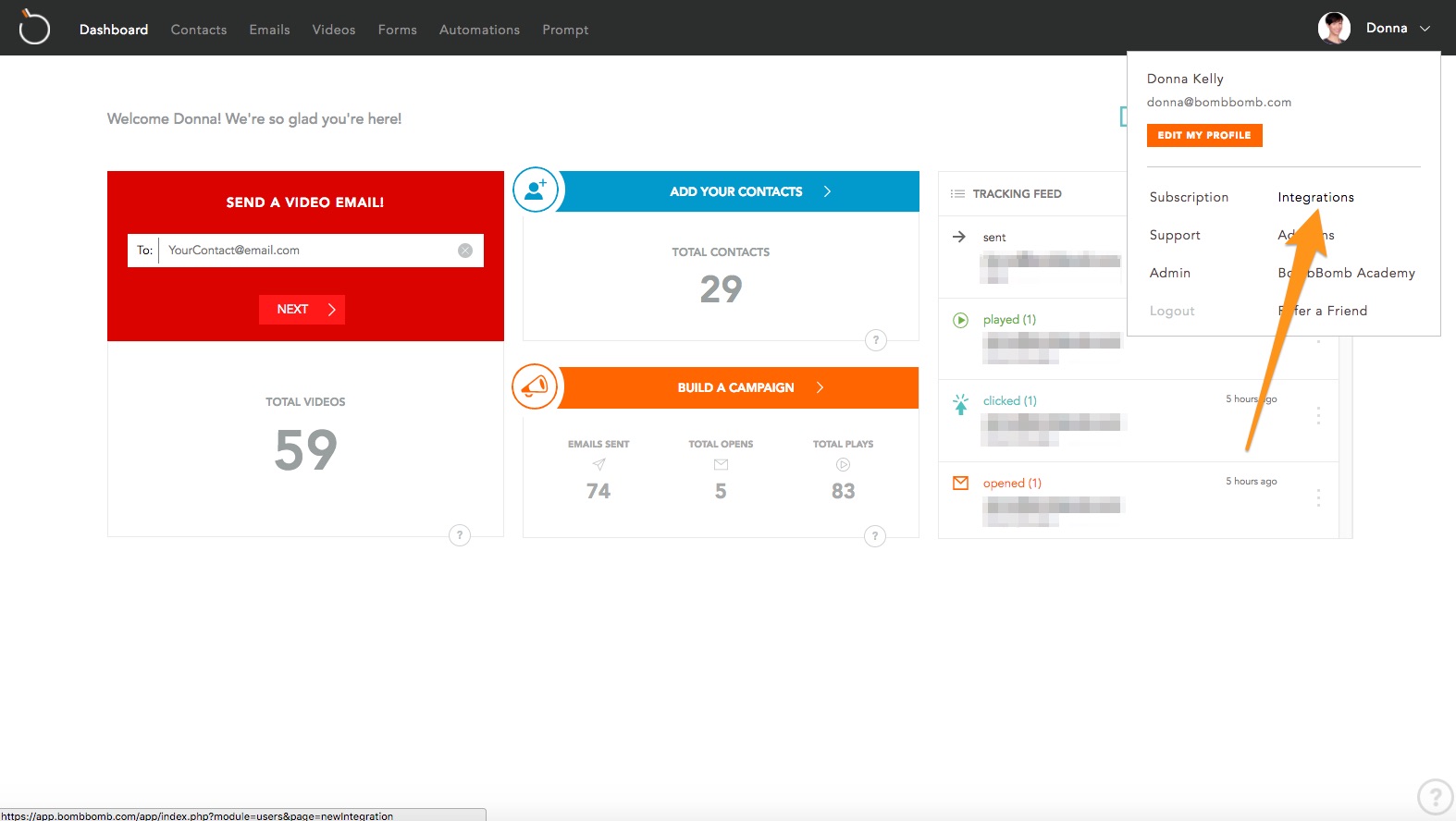 Step 2: At the top right of the Integrations page, you will see the BombBomb API key. Click the "Copy" button below this.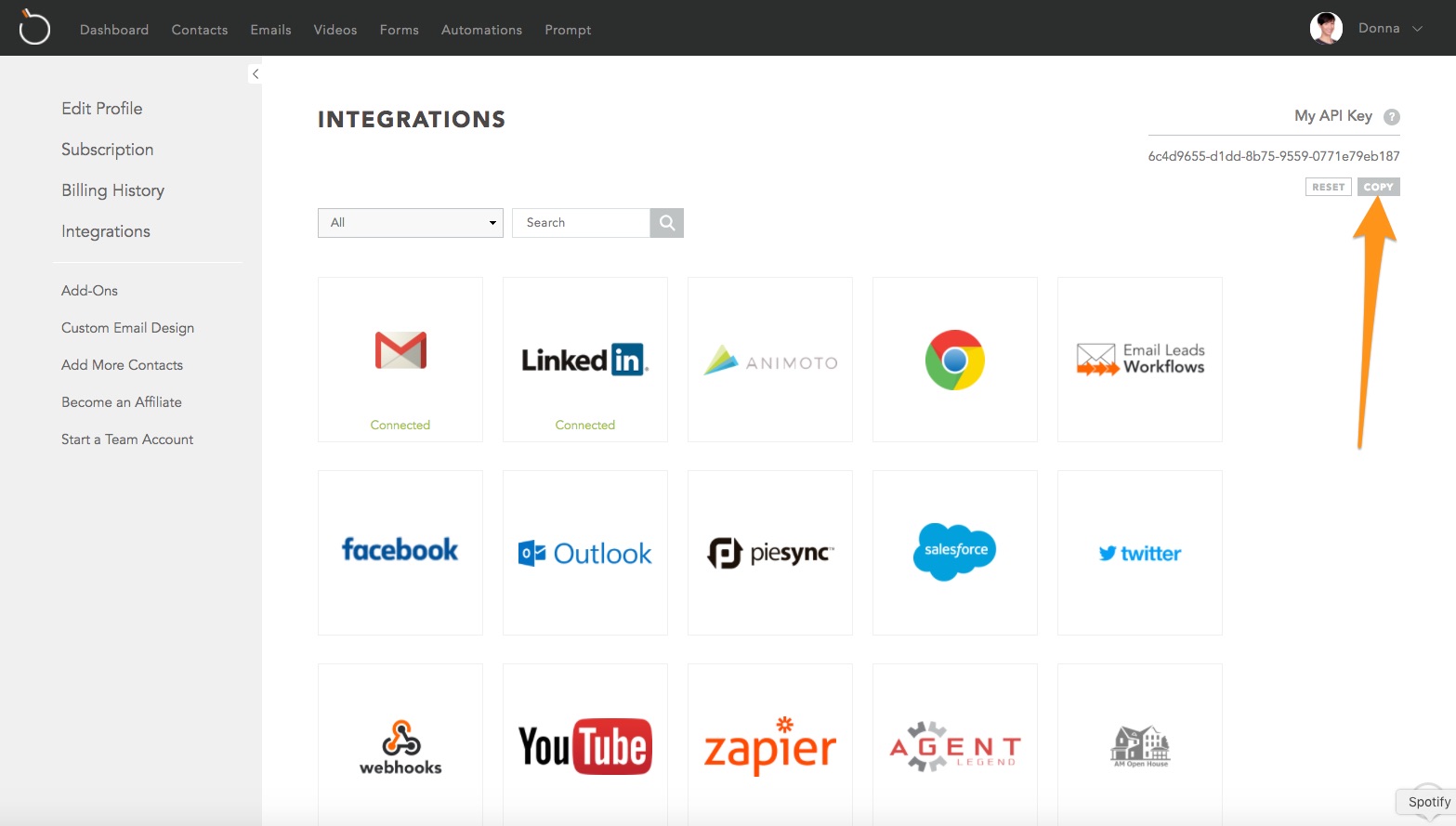 Step 3: Log into your Firepoint account. Open a new email, and then click the Bomb icon.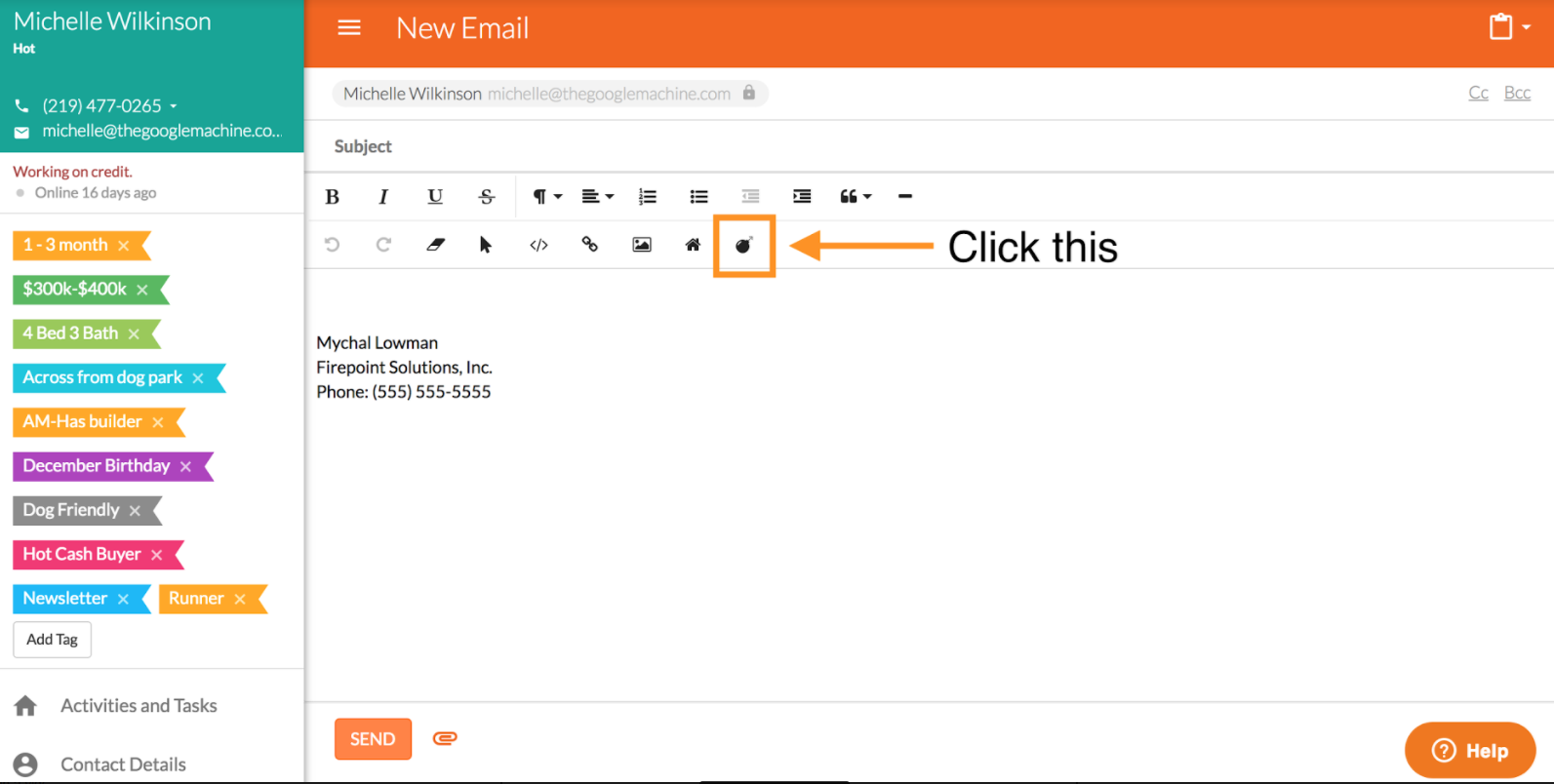 Step 4: You will be prompted for the BombBomb API key. Paste it in the "BombBomb API Key" field and click the "Save" button. Your integration is now connected!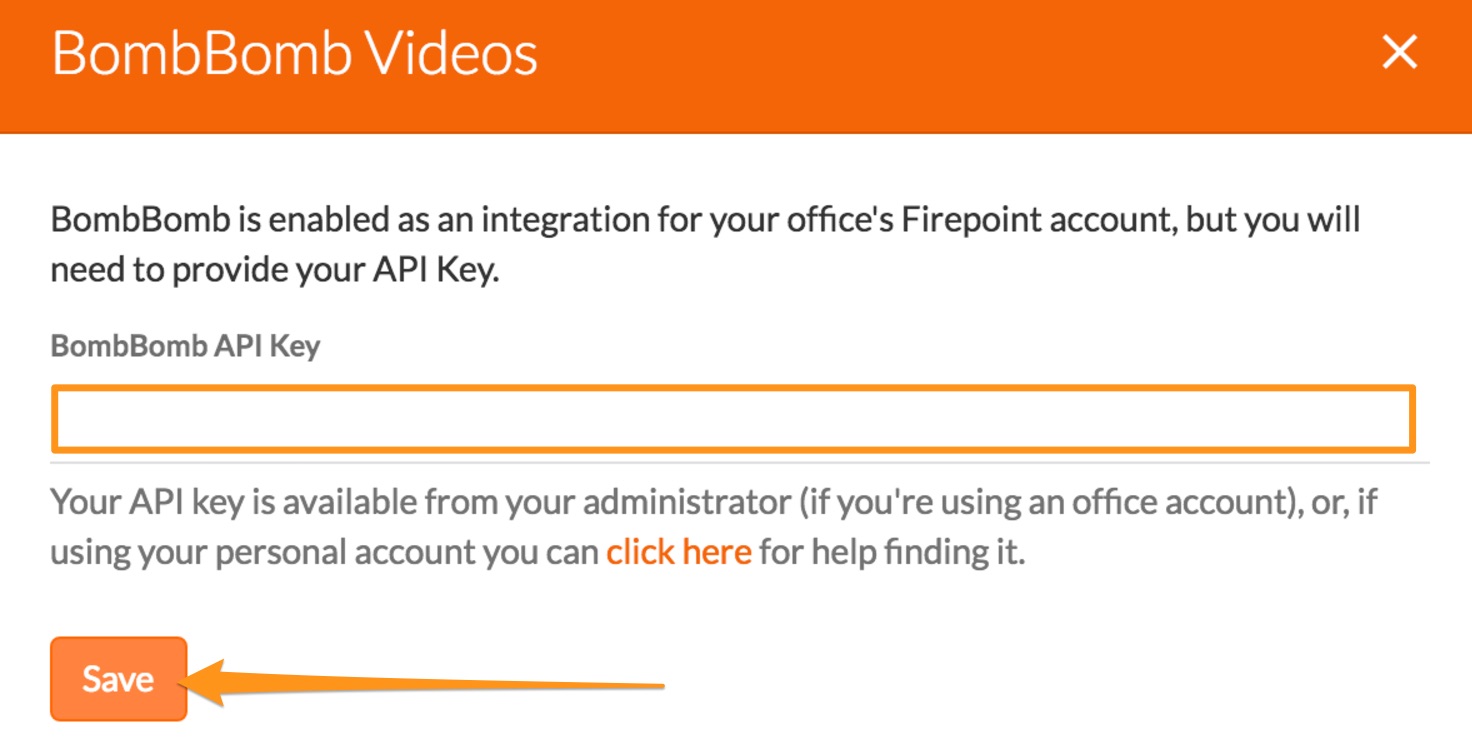 Now whenever you want to include a video in your email, simply click the Bomb icon, and you will have the option to either record a video or insert a previously recorded video.