Gaining new leads is always fun, exciting, and a little overwhelming at times. It emphasizes the opportunity to start converting more people to customers. But what about your current subscribers? With ConnectAudience, you can easily use social media to nurture and connect with the subscribers you already have in your lists. ConnectAudience pulls your current email subscribers and creates a custom audience in Facebook, allowing you to get in front of exactly who you want to with specific content.
Wanting to close the space between Facebook and your email? Enter, ConnectLeads. Using ConnectLeads is the easiest way to connect your Facebook lead ads with your email. Anytime someone enters their information in a Facebook lead form, their email address is sent straight to your email software. No need to try and sync email addresses — ConnectLeads automatically collects email subscribers from Facebook and inserts into your email list.
By using the BombBomb integration with ConnectAudience and ConnectLeads, you can create targeted campaigns on social media aimed at those who are already in your BombBomb lists OR snag all your Facebook ad leads into one centralized location and personalize your communication with them through video email!
Check out the step-by-step instructions below to learn how to set up your ConnectAudience and/or ConnectLeads integration!
Note: Both of these integrations have the same connection process for BombBomb.
Step 1: In your BombBomb account, hover over your name in the upper right corner and click "Integrations."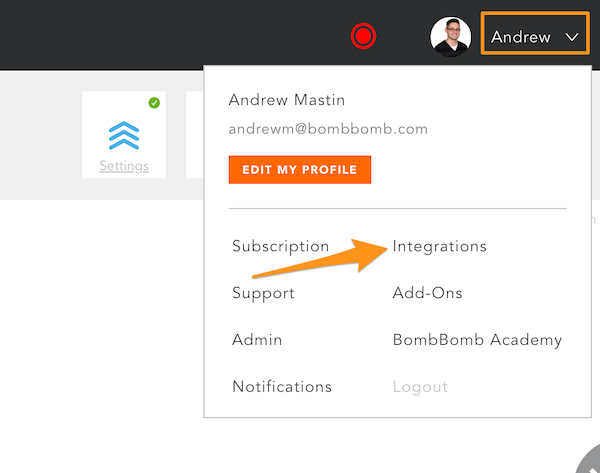 Step 2: At the top right of the Integrations page, you'll see the BombBomb API key. Click "Copy."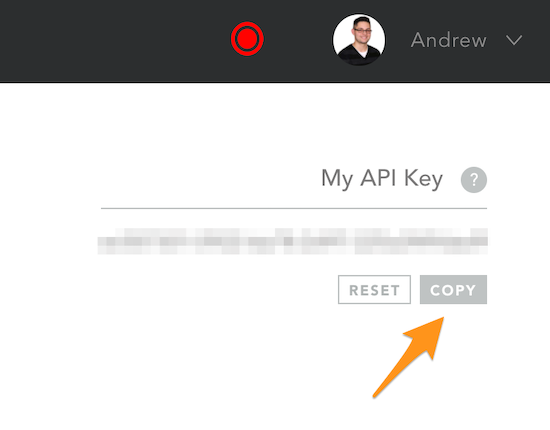 Step 3: Log into your Connnectio account. Hover over the "Settings" icon and click the "Autoresponder" option.

Step 4: Paste the BombBomb API key in the "BombBomb API key" field. Then, click the "Save" button. This integration is now connected!