If you have a YouTube channel, it may not interest you to create videos from scratch - especially when you have other channels you can share them to. But did you know that you can use your YouTube videos in your BombBomb emails? At BombBomb, we wanted to make it as easy as possible for you to share any videos, no matter what kind. You don't even have to save them to your device; just paste the URL and go!

In your BombBomb account, you can just paste your YouTube URL into the email composer and your recipients will be able to view your video right from your email. Even better, a thumbnail is automatically generated in BombBomb so you don't have to worry about your connections seeing a black screen upon opening your email.

Check out the video above to learn how to insert YouTube videos into your email!
If you'd prefer to read, here's a step by step:

To start, log into your BombBomb account and click on the Emails tab at the top. From here, you can either create a brand new email (in which case, click the "New Email" button) or edit an existing email (click the "Edit" button next to the email you want to change). For this example, we're going to edit an existing email.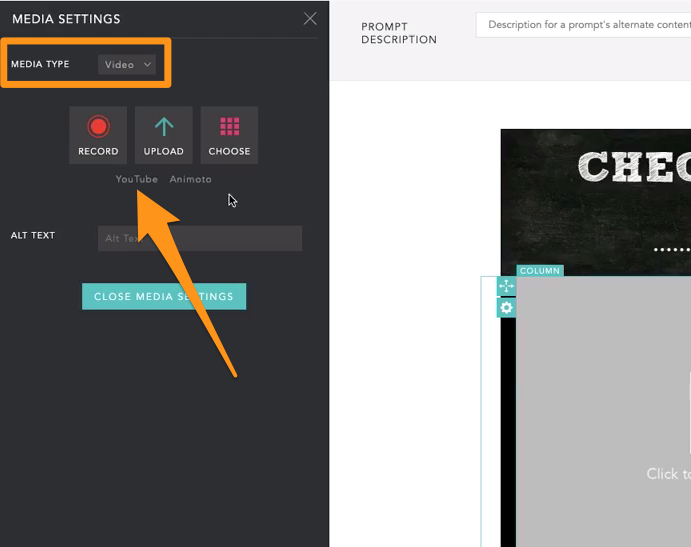 When you open your email, click on the media element itself to bring up the media settings. Ensure that the "Media Type" dropdown is set to "Video" to see the proper settings. You will see options to record, upload, or choose your video. Underneath these icons, you will see an option for "YouTube." To insert a "YouTube video, select the "YouTube" option.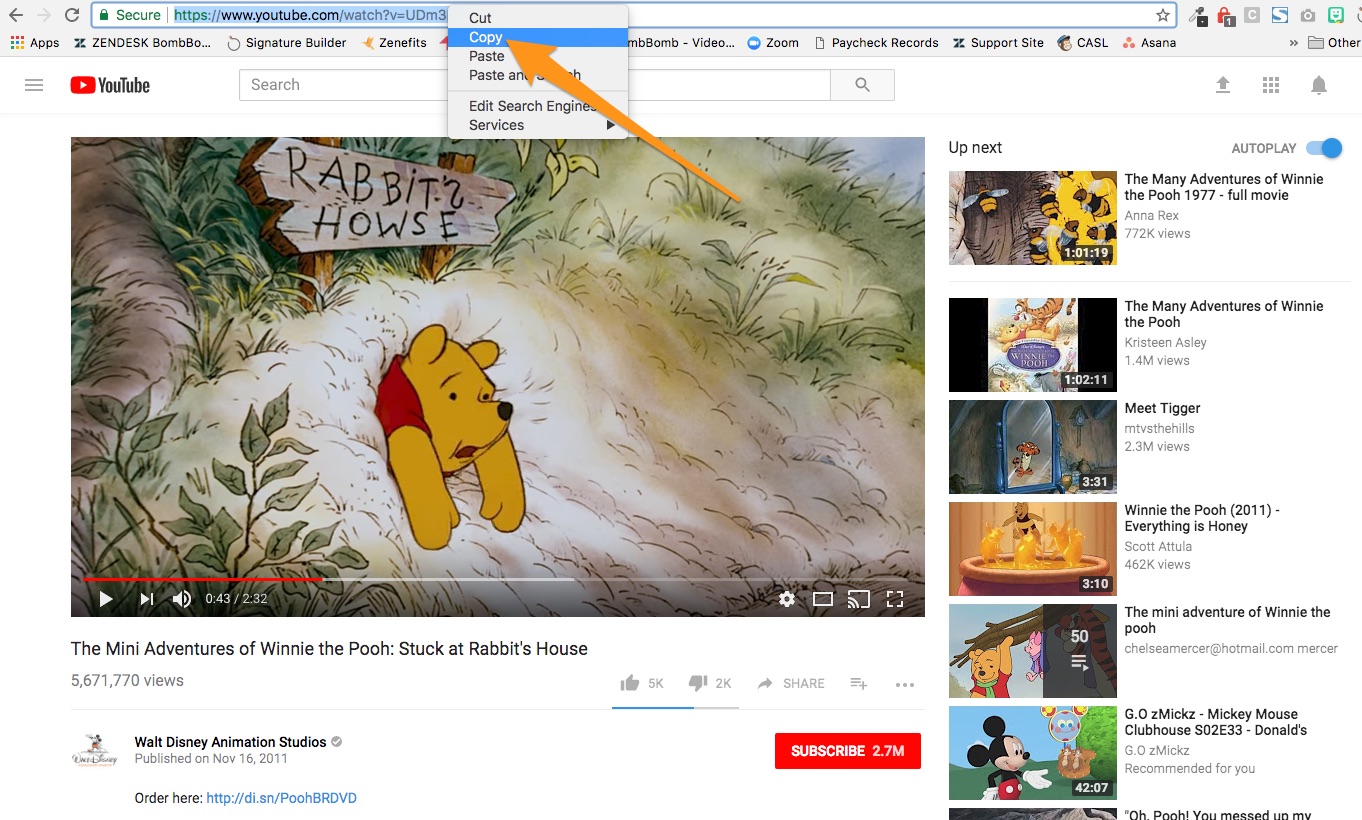 In another tab or window, open the YouTube video you'd like to insert into your email. Copy the video URL by highlighting the URL in the address bar and right click + Copy or press Ctrl + C (Command + C for Mac users).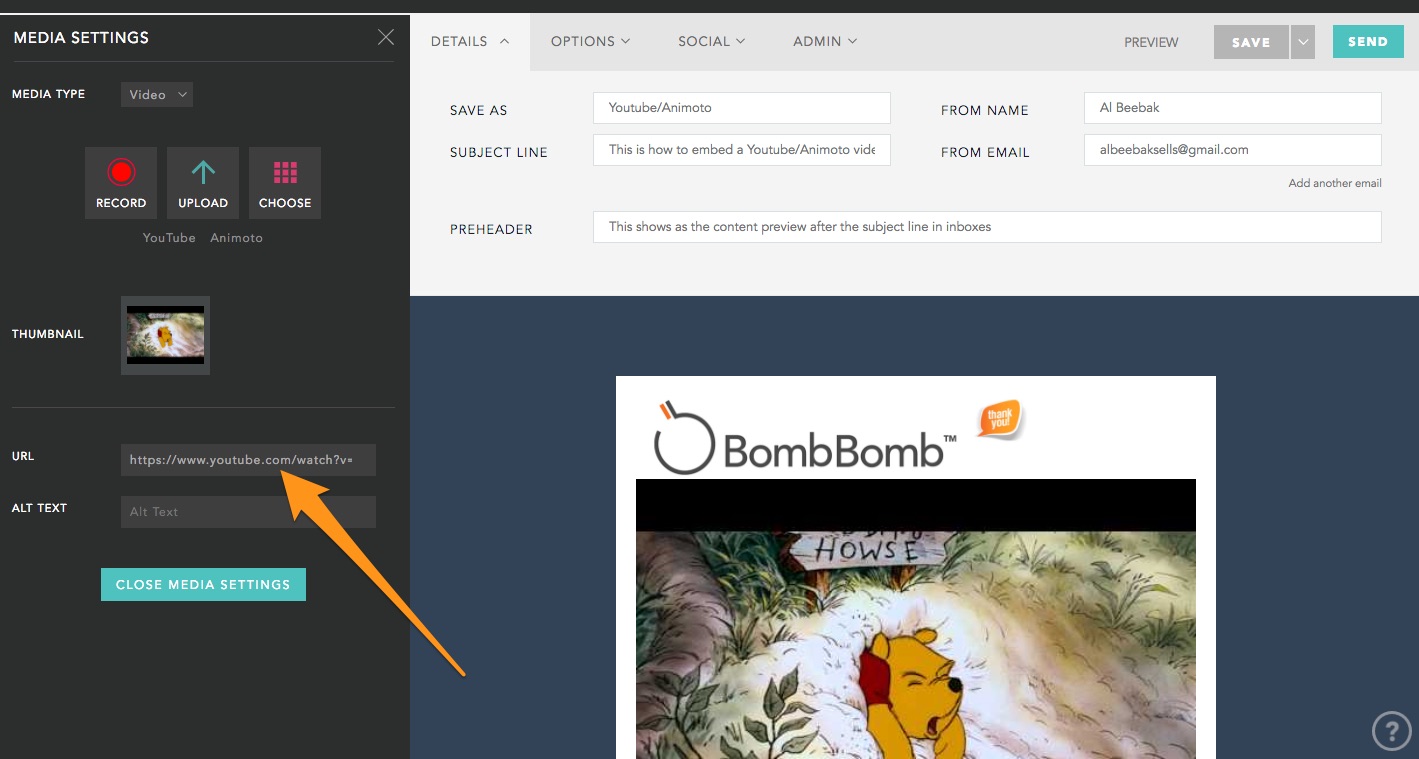 In the media settings, you will see a URL field. Paste the YouTube URL into this field. The thumbnail for your video will populate, and the video will fill into your email. That's it!