Adding your own URLs into your emails in other platforms can sometimes be a little bit of a pain. Some platforms require that you do a different process outside of the normal hyperlink workflow, which can be strange to memorize when you're so used to doing it one way. But guess what - BombBomb's email composer make it easy for you to insert your own URLs into your emails and still look amazing!

Hyperlinking is a good way for you to include calls to action in your emails. It looks a lot nicer than just inserting a raw URL into your email (way too many characters) or giving your recipients instructions on how to get to your website (super tedious). You can hyperlink both images AND text so you're not restricted to only one element.

Check out the video above to learn how to hyperlink in your emails!
If you'd prefer to read, here's a step by step: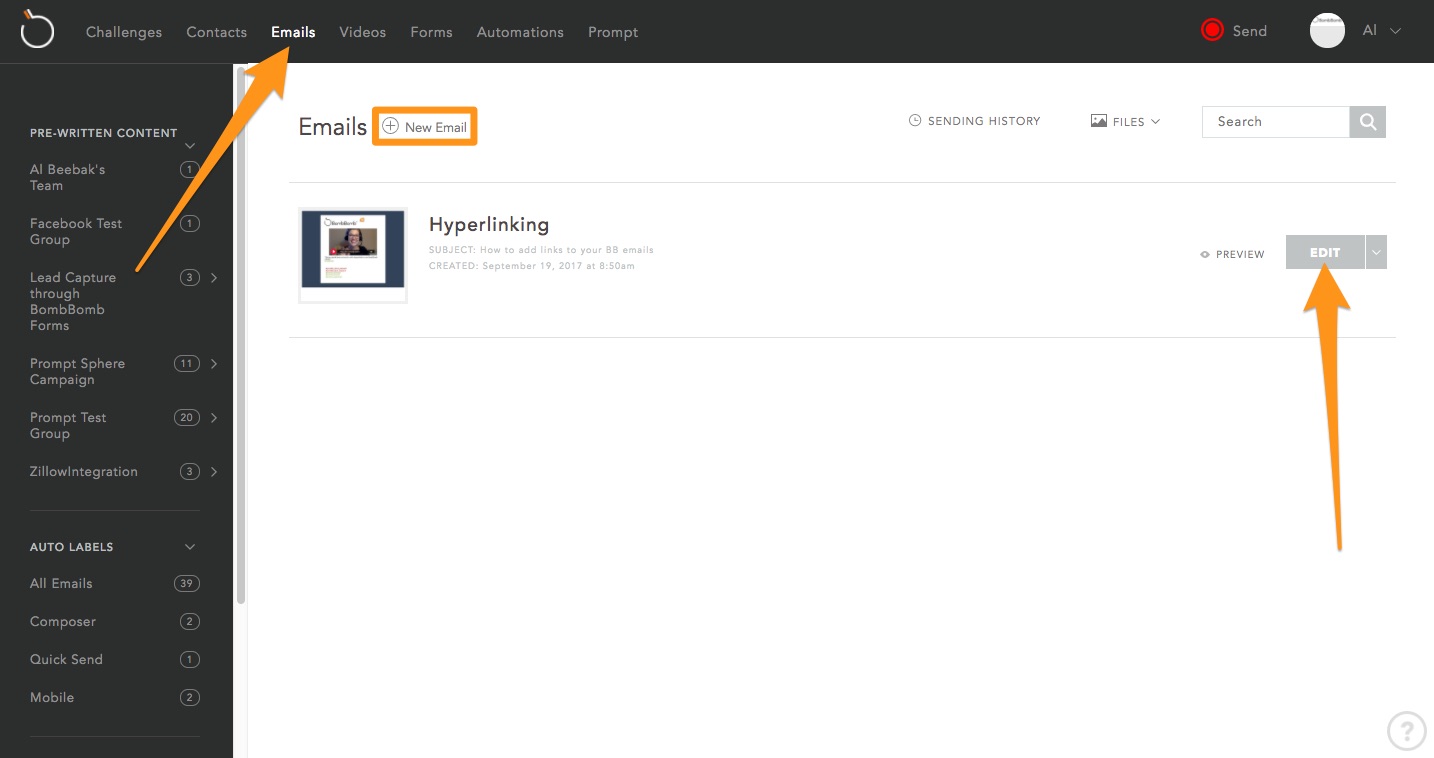 Log into your BombBomb account. To start, either open a new email by clicking the "New Email" button or edit an existing email by clicking the "Edit" button next to your email of choice.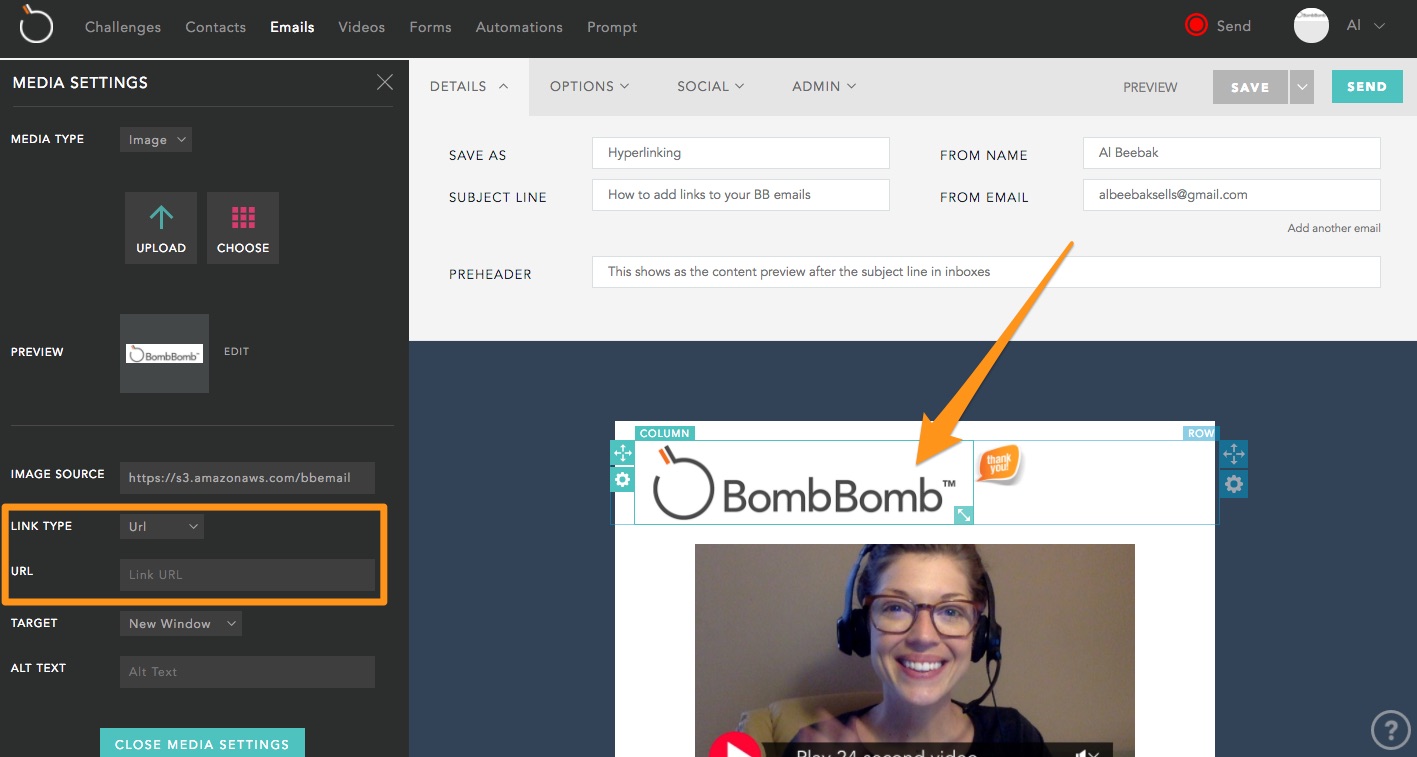 In the BombBomb email composer, you can hyperlink both an image AND text. To hyperlink an image, click on the image you'd like. The media settings for the image will open on the left side of your screen. You will see that there is a dropdown for "Link Type" where you can choose how you'd like to hyperlink your image. In this example, we chose the URL option. Now you just have to fill in the URL field.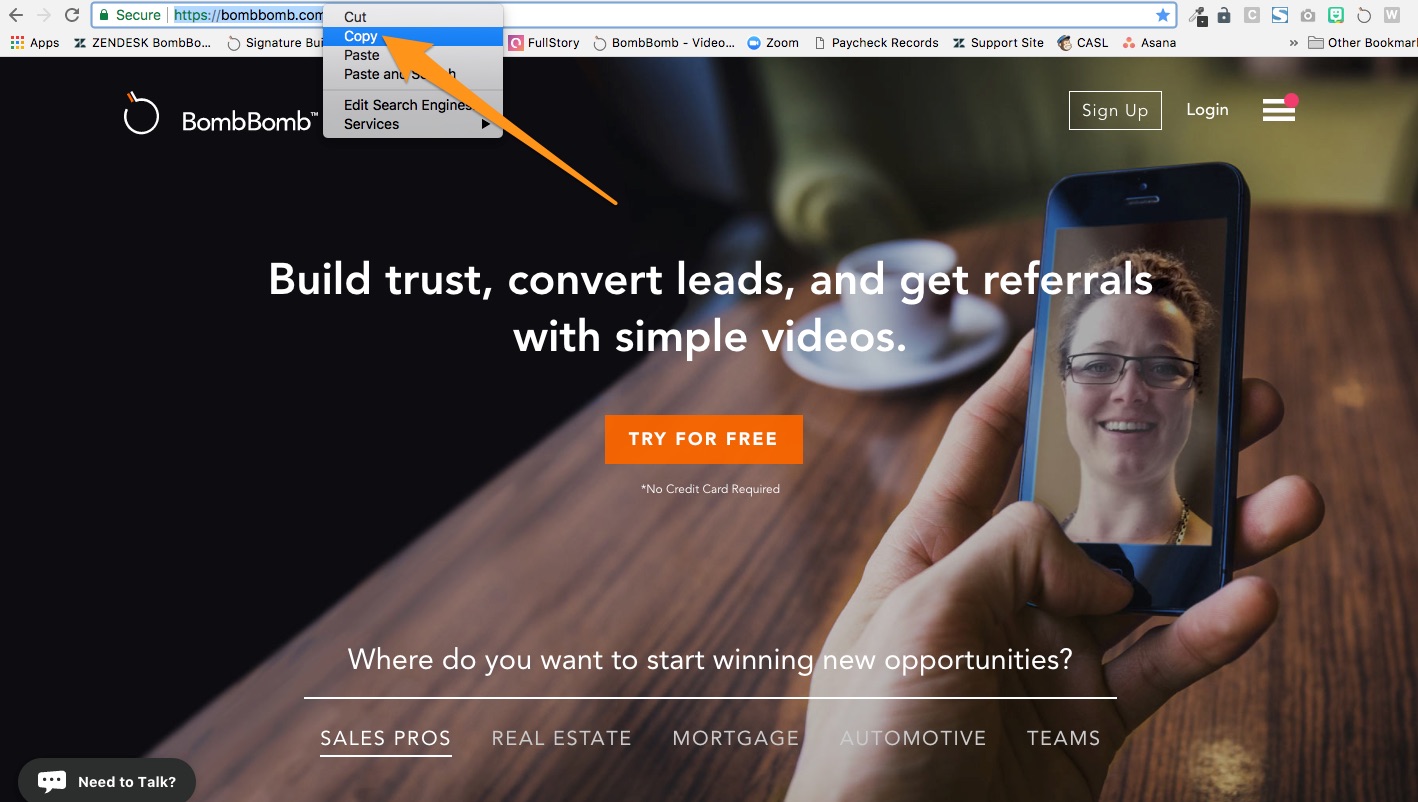 Open the webpage that you'd like to link to your image. Copy the URL in the address bar by highlighting the URL, right clicking, and hitting "Copy" or pressing Ctrl + C (Command + C for Mac users) on your keyboard.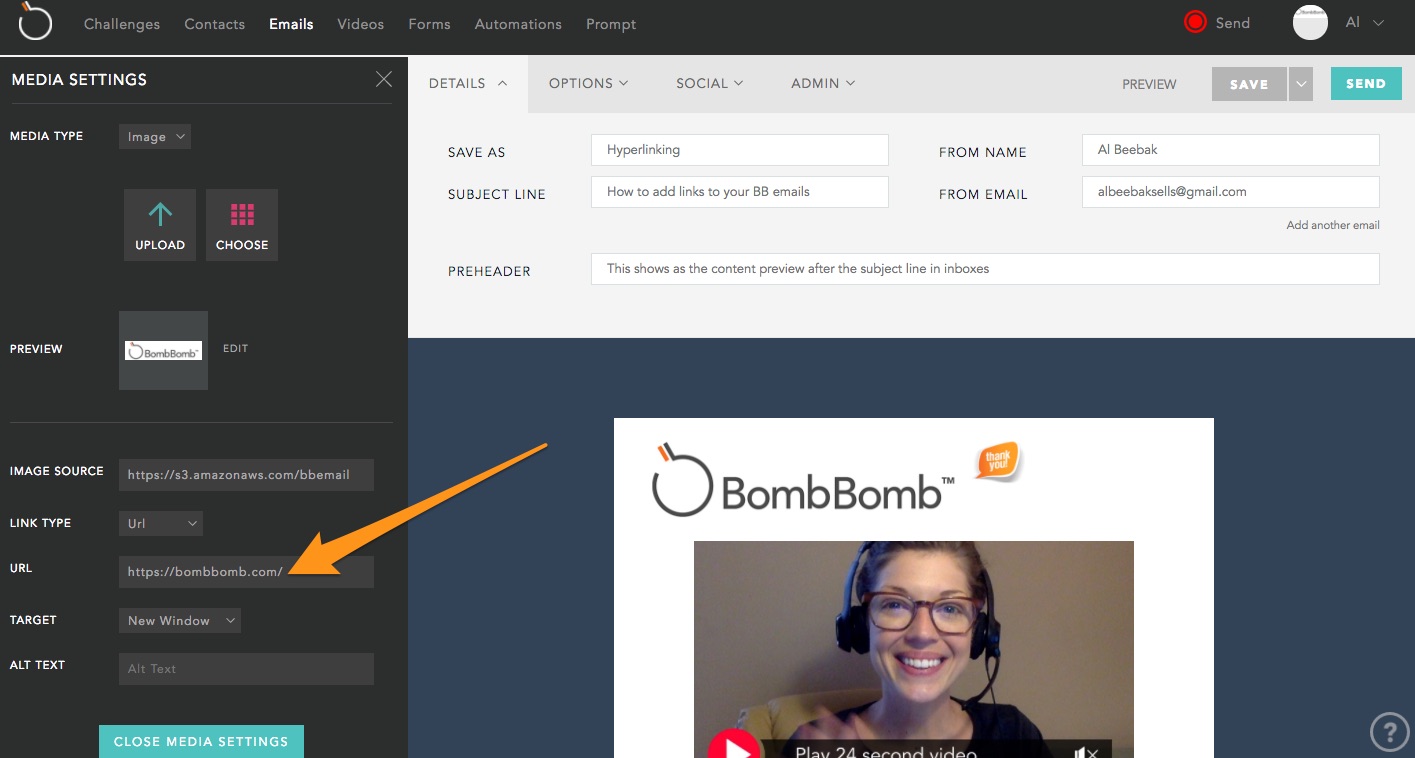 Back in the email composer, paste the webpage URL into the URL field. Now the image is linked to the webpage! Be sure to click "Save" to save your work.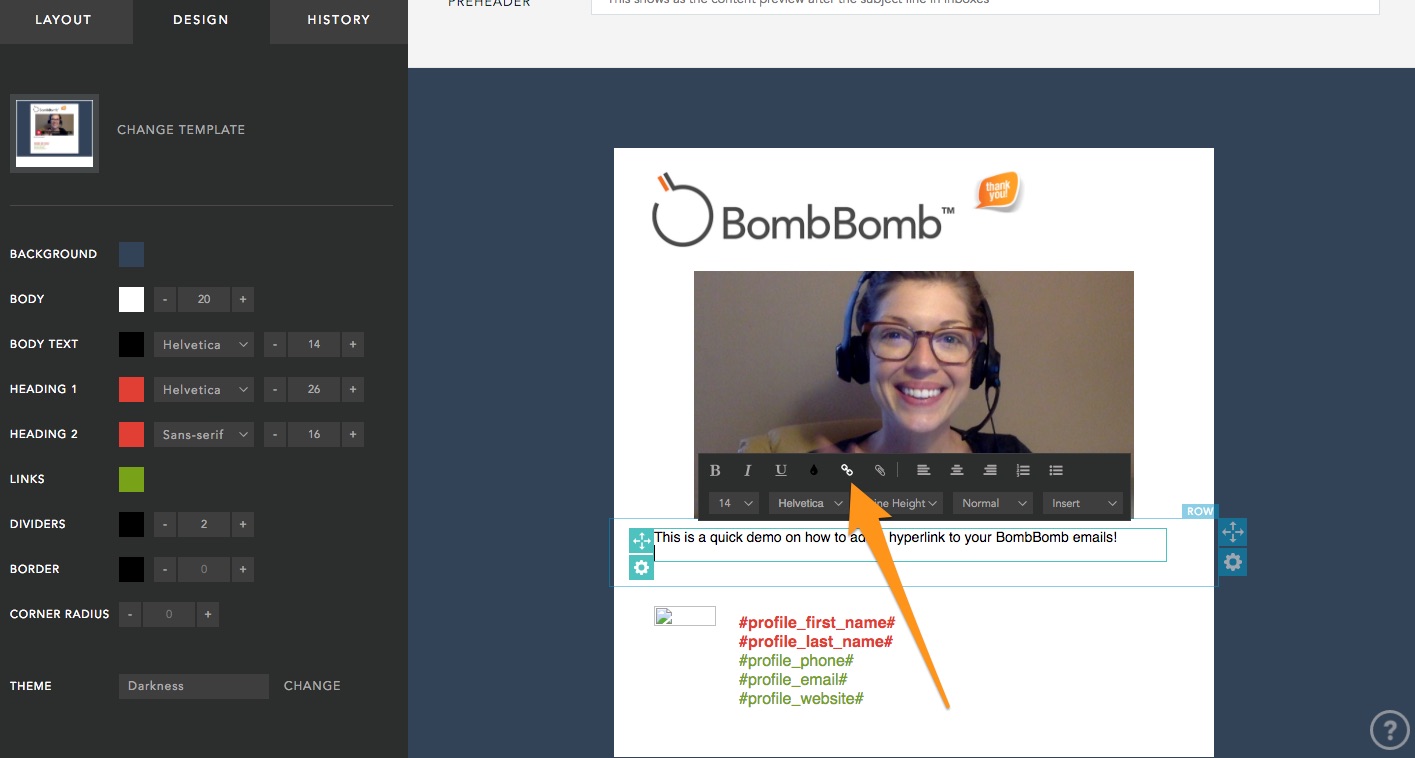 To hyperlink text, click into the textbox of your email. Then click wherever you'd like to insert a brand new hyperlink, or highlight any text you'd like to hyperlink. In the toolbar, you will see the link icon. Click this icon.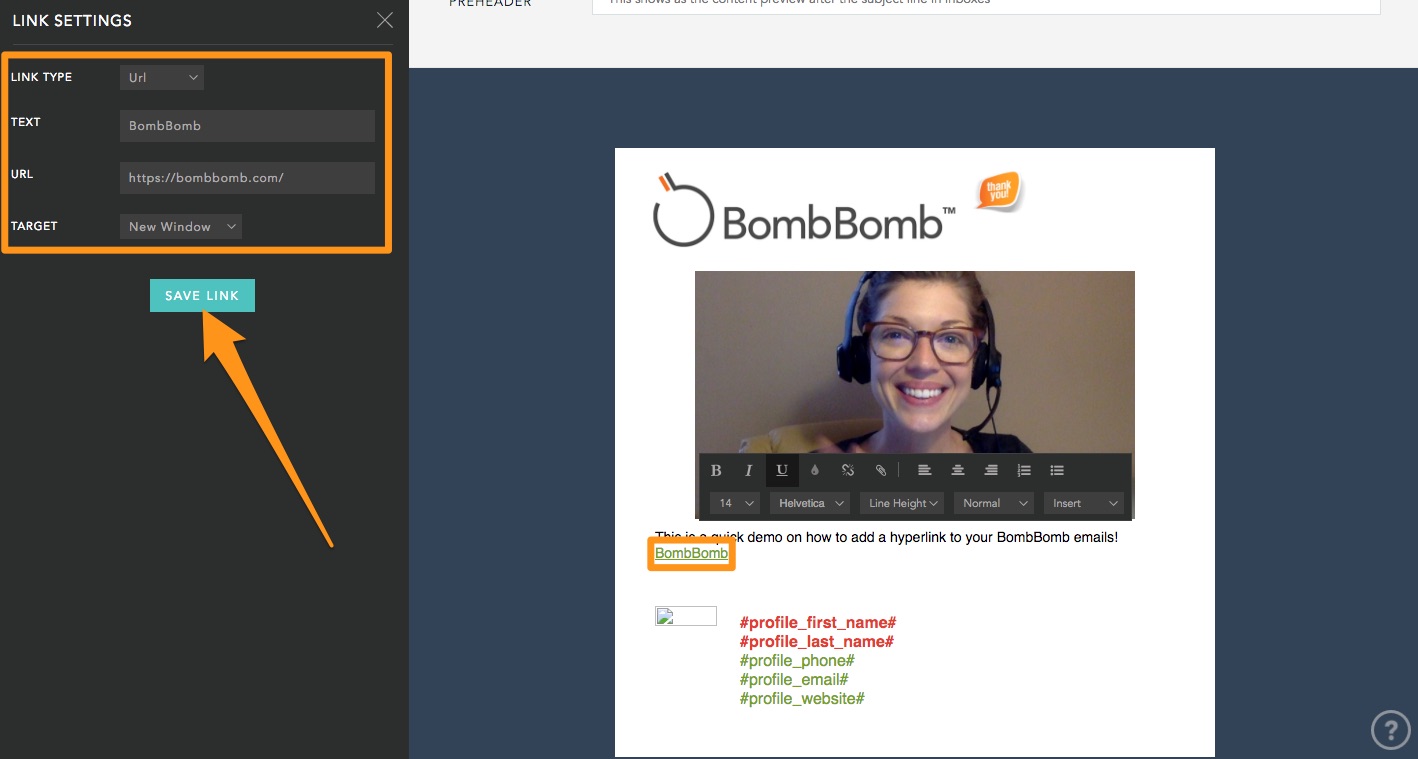 You will see the link settings open on the left side of your screen. The process is then the same as hyperlinking an image. You can select whatever sort of link type you'd like to hyperlink to your text, and again, in this example we chose URL. Paste the URL of the webpage you'd like to link into the "URL" field. Then, click the "Save Link" button. The text is now hyperlinked!