As a RE/MAX Broker, you can connect your RE/MAX Office profile directly to your BombBomb account. This integration will automatically sync your agents, with birthdays and RE/MAX service anniversaries, into a BombBomb list. How convenient is that? (Rhetorical question. See what we did there?)

This integration is only available to RE/MAX brokers. It allows you to acquire the contact information of other members within the office(s) that they belong to. Your BombBomb profile must show that you are in the real estate industry and are a RE/MAX broker, manager, or owner in order to access the integration.
Check out the video above to learn how to set up this integration!
If you'd prefer to read, here's a step-by-step:
Setting up the integration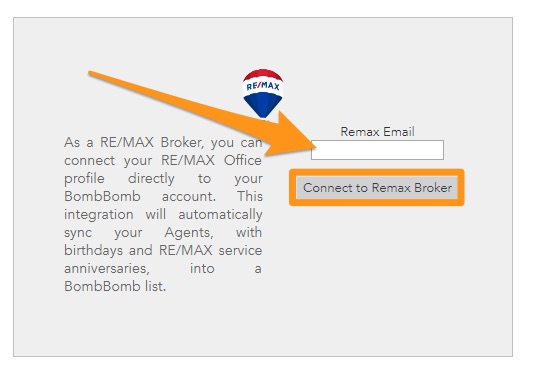 On the integrations page, locate the RE/MAX Broker integration. Enter your remax.net email address and click the "Connect to Remax Broker" button to begin. A verification email will be sent to your remax.net email. Upon verification of your email address, the integration will complete the connection. (You will see the warning symbol prompting you to verify your email if you have not completed the step.)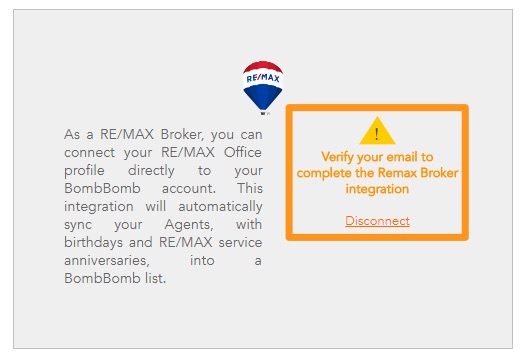 To resend the email or enter a different email address, click on "Disconnect" to try again.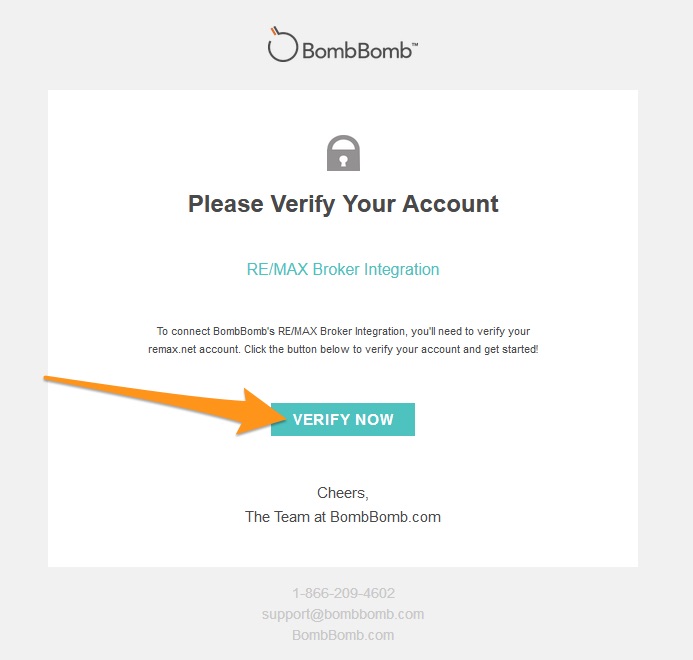 Check your email and click the "Verify Now" button to unlock the integration.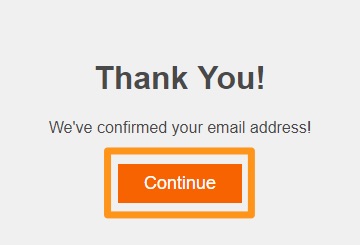 You will see the confirmation page below and be redirected back to BombBomb when you click the "Continue" button.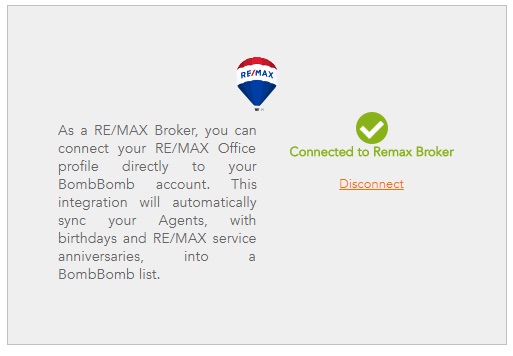 When the integration has been fully completed, you will see the green checkmark indicating that you are ready to sync your RE/MAX agents into your BombBomb account. Head over to the Contacts tab to begin the syncing process.
Using the Integration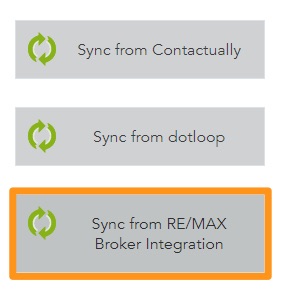 On the Contacts tab, you will find a new "Sync from RE/MAX Broker Integration" button. Click on this button to select which offices to sync contacts from.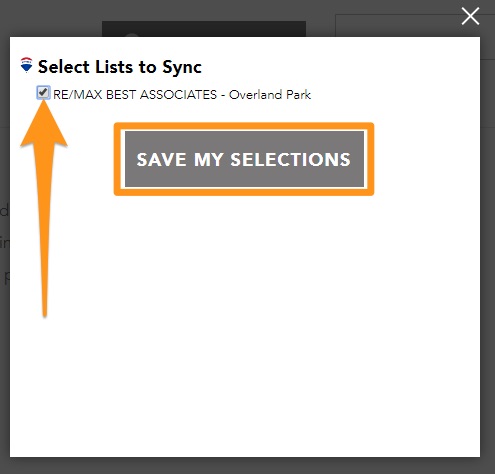 All offices associated with your RE/MAX profile will appear in this list. Select the office(s) you are interested in and click the "Save My Selections" button.

Your office contacts will be synced to new integration lists!