We love our customers, so we hate to see you go. But if it's time to move on, we totally support you! And, of course, we will be here with open arms if you ever decide to come back.

Free Trial Members: If you didn't enter payment information when starting your free trial, you don't need to worry about cancelling. Your trial will automatically close after 14 days if you decide not to subscribe. If you did enter credit card information, follow the instructions below to cancel.
Members of Team Accounts: If you're a member of a team account, it's not possible to cancel online. Please email us at support@bombbomb.com, and we will help you with this request.
Did you know? If you need a temporary break for financial reasons (or any other reason), you can put your account to sleep for $5 a month. This option allows you to save all your emails, videos, forms and contacts until you're ready to start back up.
Please Note: If you decide to cancel, your videos, emails, contacts and other information will be permanently deleted. You will have until the end of your billing cycle to access them. Per our user agreement, canceling your BombBomb subscription does not qualify you for a refund or a pro-rated refund.
Follow the step-by-step instructions below to cancel your subscription.
Step 1: Log into your account. Hover over your name in the upper right corner and click "Subscription."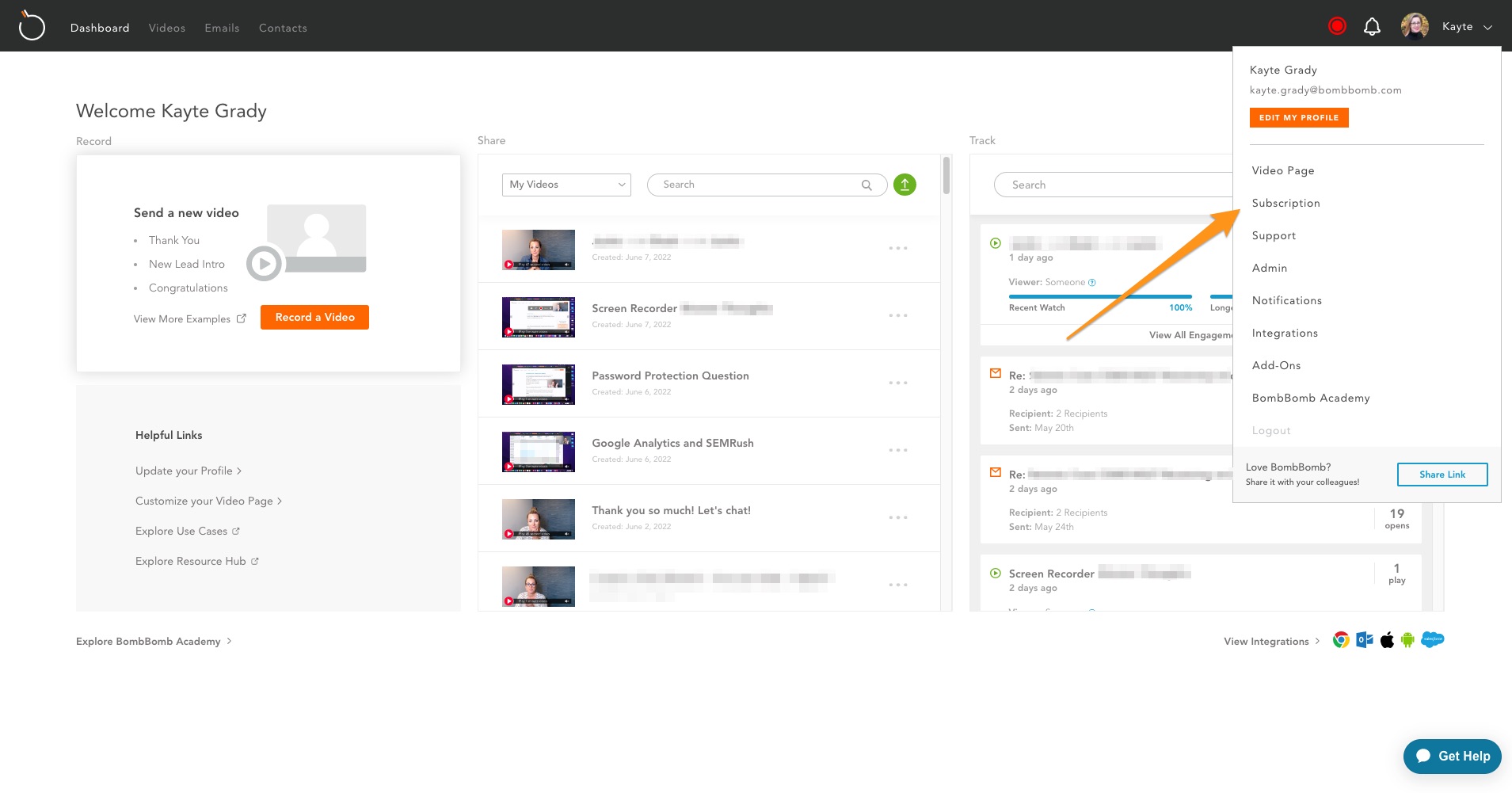 Step 2: At the bottom of this page, you'll see a link to cancel your subscription. Go ahead and click here.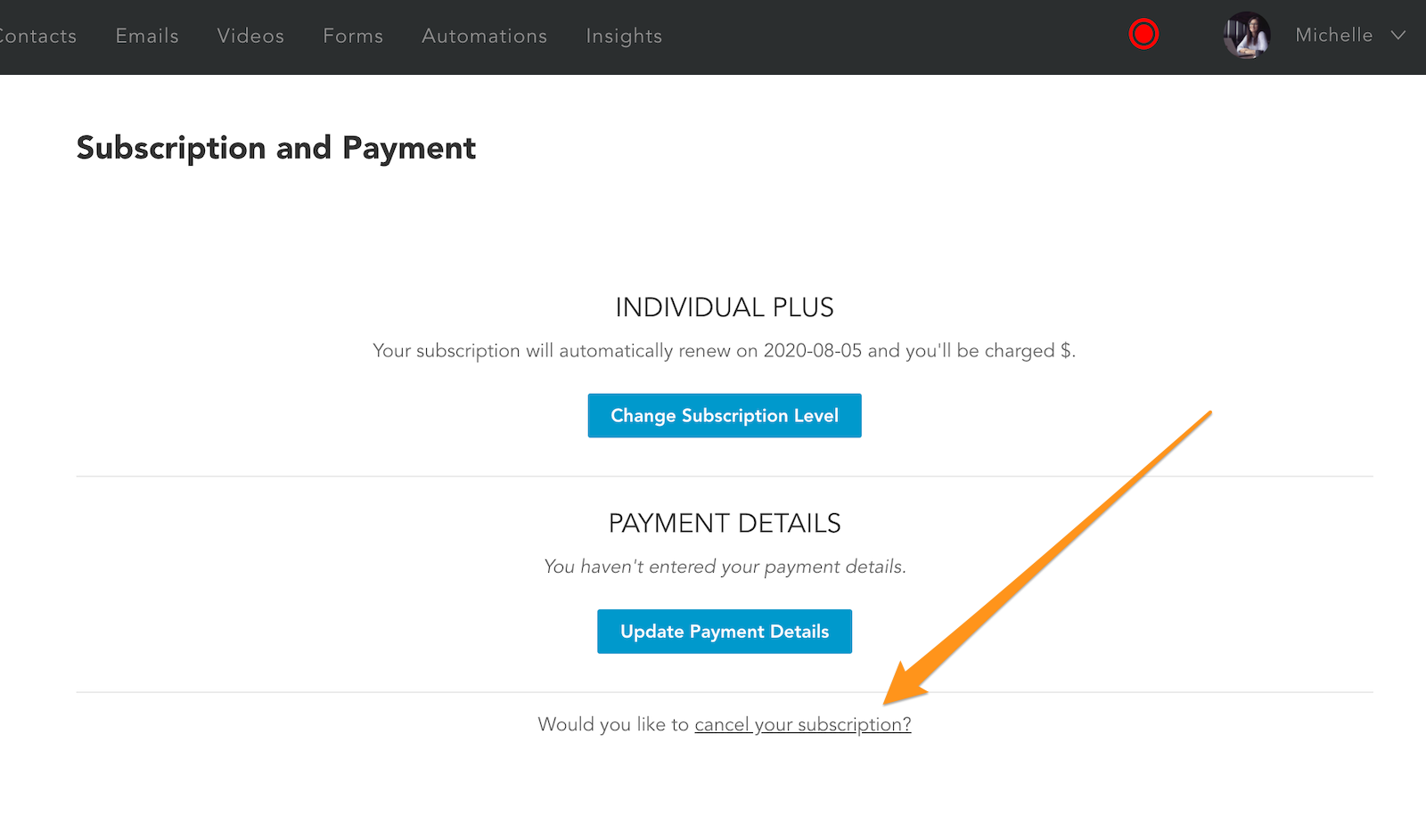 Step 3: You'll be given a few options here. You can choose to continue your subscription, or you can choose to put your account to sleep for $5 a month. Both of these options will take you to a confirmation screen. Or you can choose to cancel your account completely by clicking, "No thanks, please delete my account."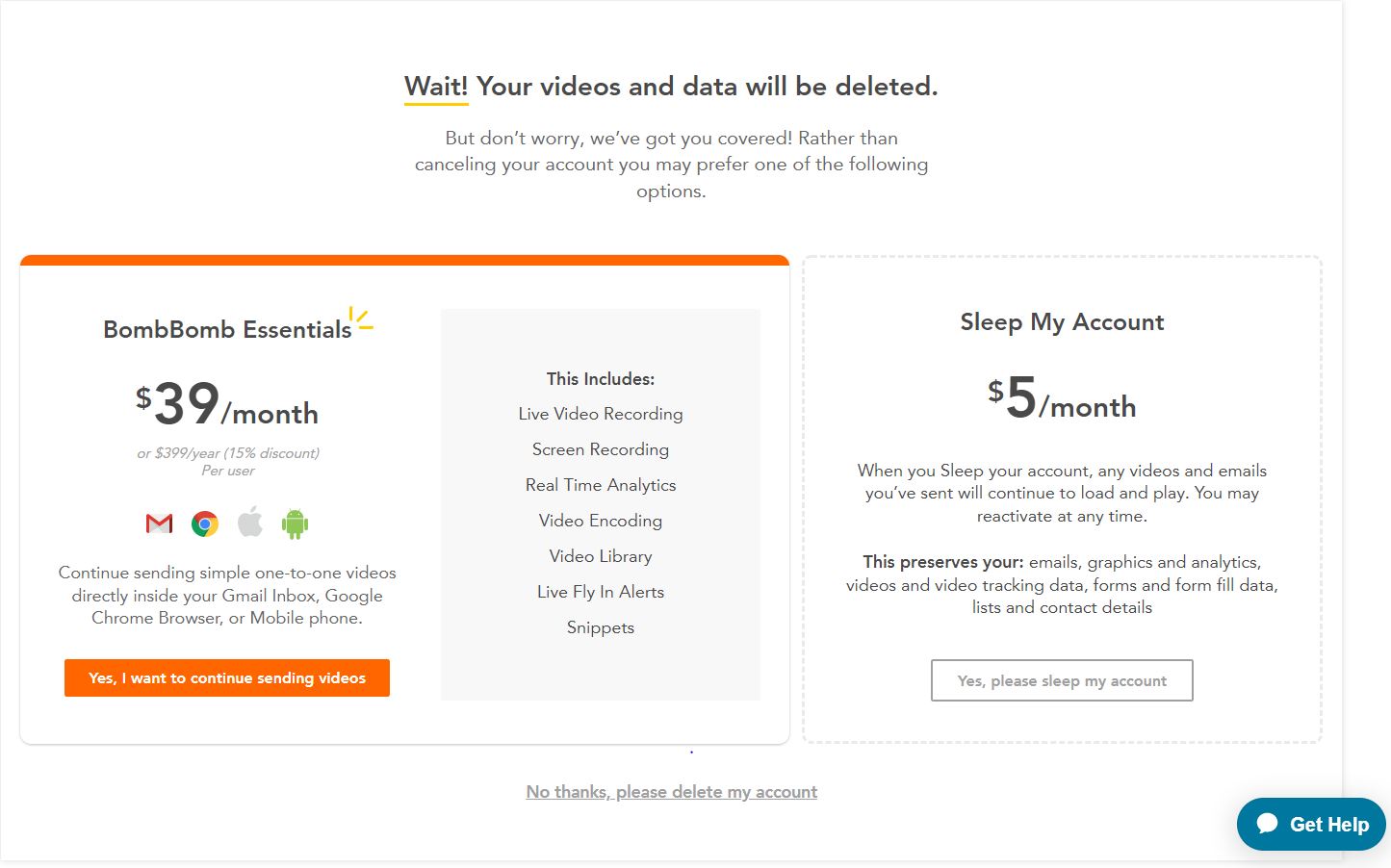 Step 4: If you choose to cancel your account, you'll be taken to a survey where you have the opportunity to give us feedback on your BombBomb experience. We love hearing about what worked for you and what didn't, so we strongly encourage you give us any thoughts you have. Once you're finished, click the "Submit" button.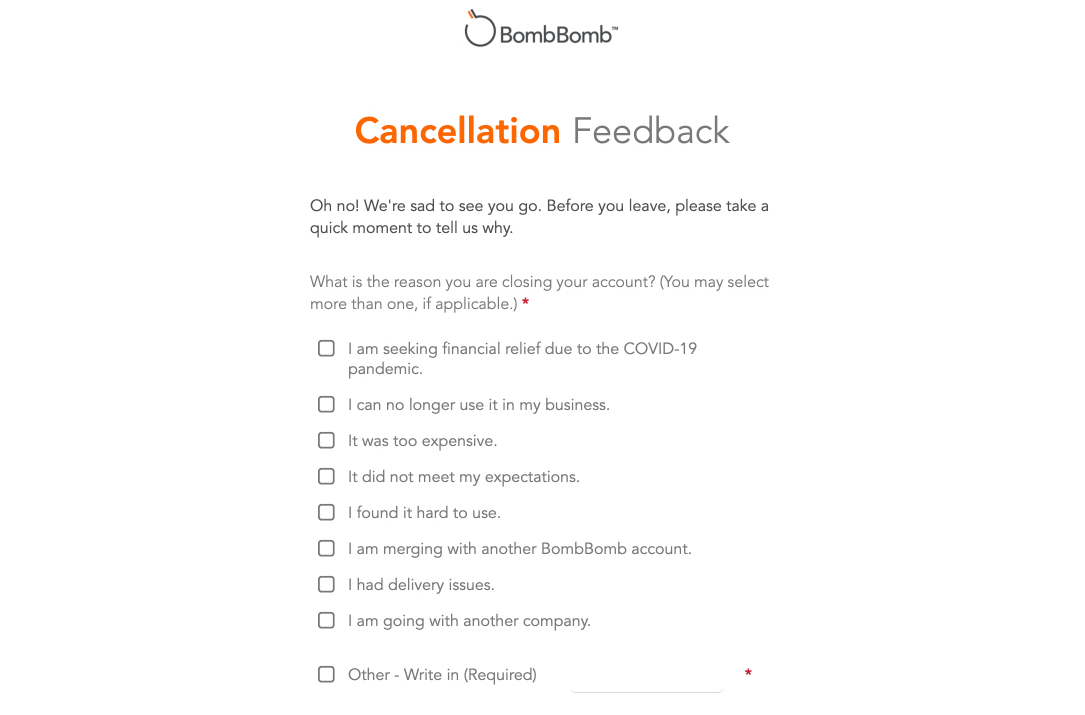 If you have any questions, please contact us at support@bombbomb.com!