Sigh - you must be here because you've had enough of us. Or perhaps BombBomb just isn't right for your business right now. Whatever the reason, we'd hate to see you go. But if you feel it's time to move on, we totally support you! And, of course, we will be here with open arms if you ever decide to come back. 

We love our customers so much that we give you the option of putting your subscription to sleep or completely canceling your subscription. Here's the thing: when you cancel your subscription, all of your emails, videos, forms, contacts, and important information will be deleted and unable to be retrieved.

So, if you'd like to hold onto this information or work on transferring it over without using your BombBomb subscription, you can put your subscription to sleep and reactivate at any time. If you'd just like to cancel your subscription completely, go ahead and click on the link to delete your subscription.
Follow the step by step instructions below to cancel your subscription!
***Disclaimer: Per our sign-up guidelines, canceling your BombBomb subscription does not constitute a refund or a pro-rated refund of any sort.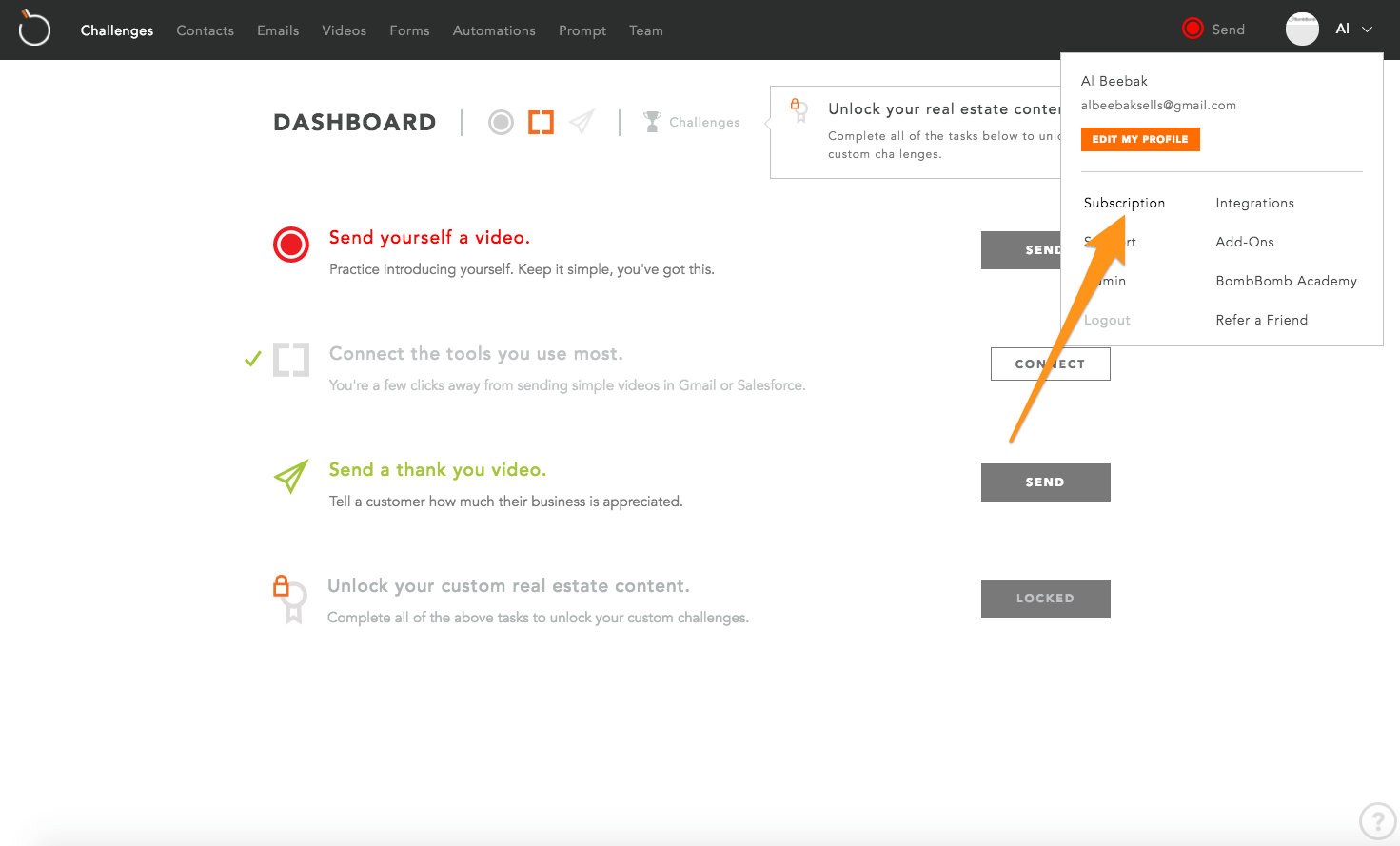 Log into your account. Hover over your name in the upper right corner and click "Subscriptions."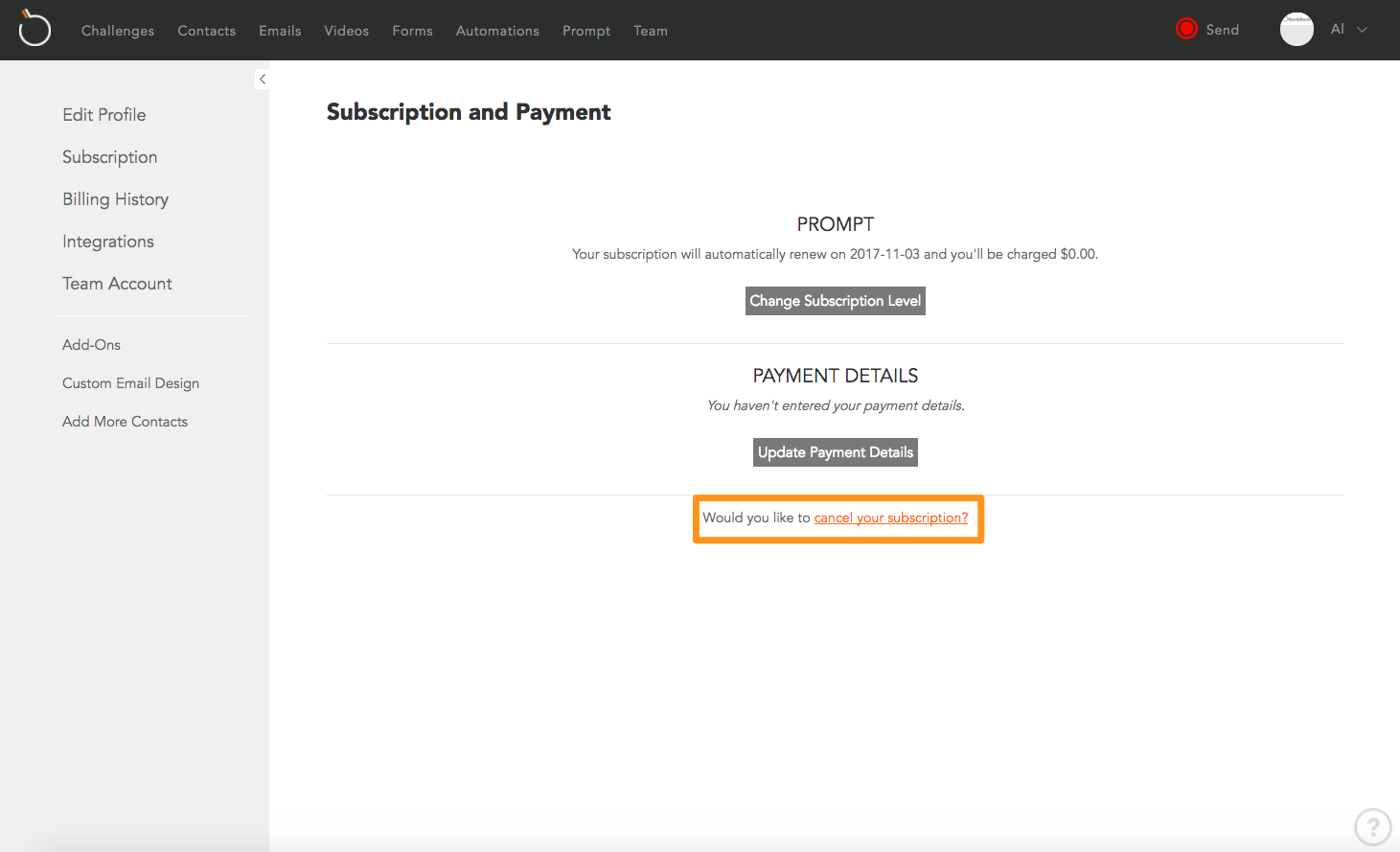 At the bottom of the Subscription & Payment page, you'll see a link to cancel your subscription. Go ahead and click that bad boy.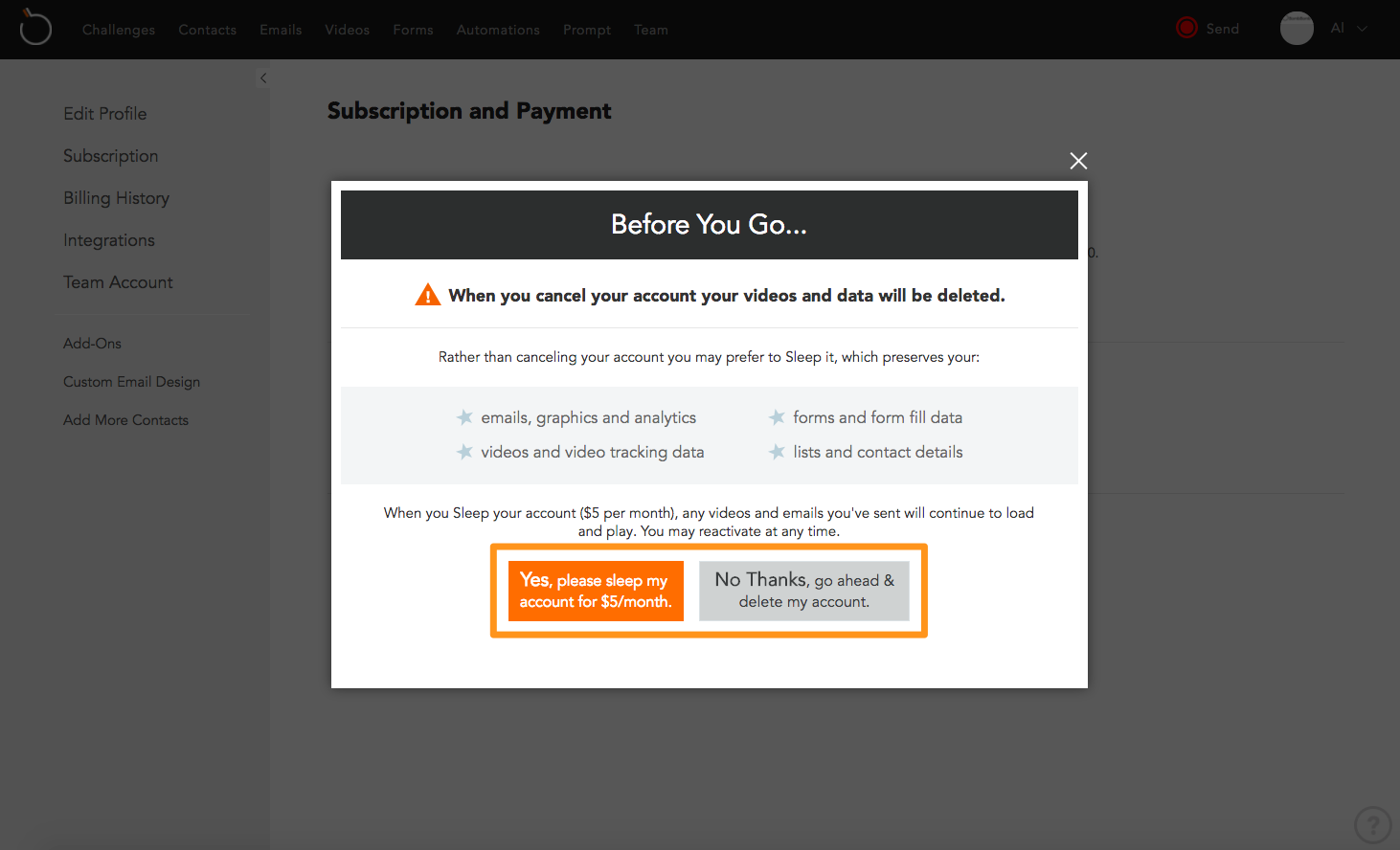 To put your account to sleep, click the "Yes, please sleep my account for $5/month" button. To cancel your account completely, click the "No Thanks, go ahead & delete my account" button.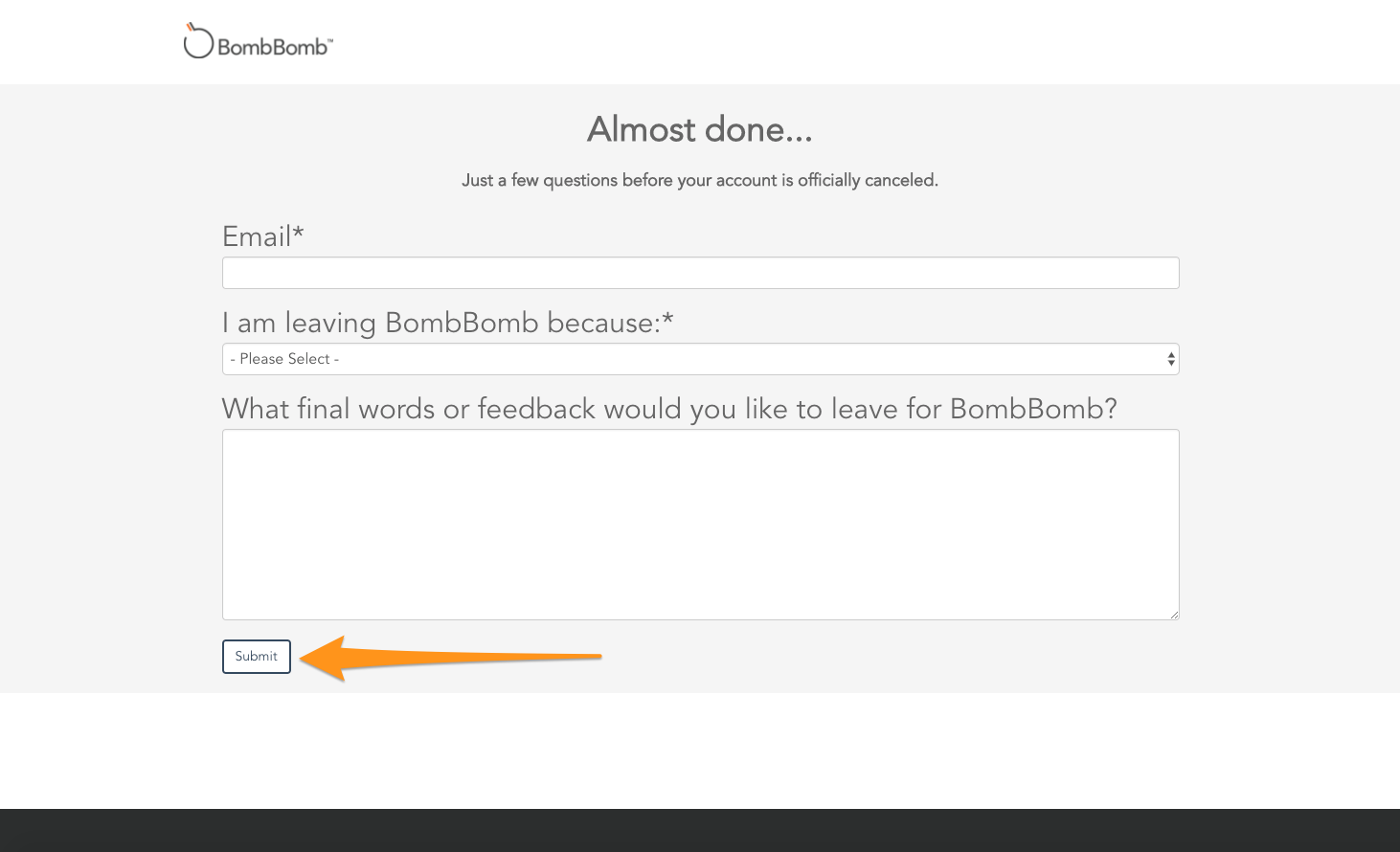 If you choose to cancel your account, you'll be taken to a survey page where you have the opportunity to give us feedback on your BombBomb experience. We love hearing about what worked for you and what didn't, so we strongly encourage you give us any thoughts you have. Once you're finished, click the "Submit" button. That's it!