Curaytor creates more website traffic, qualified leads, and closed sales for your business. With your own website, landing pages, blog, CRM, email marketing, SMS marketing, proven Facebook ads, and advanced lead conversion technology, Curaytor provides all of the ideas, tools, systems, and support a business needs to be successful in the modern era.
Now with BombBomb's Curaytor integration, you can get face-to-face with more people by sending BombBomb videos from directly inside of Curaytor! Just connect the integration using the BombBomb API and you'll have BombBomb capability anywhere that you'd send a new blast. Create new videos each time or upload pre-existing videos so you can have ample material to use in your video library.
Check out this video to learn how to set up your Curaytor integration or keep reading below!
If you'd prefer to read, here's a step by step:
Step 1: In your BombBomb account, hover over your name in the upper right corner and click "Integrations."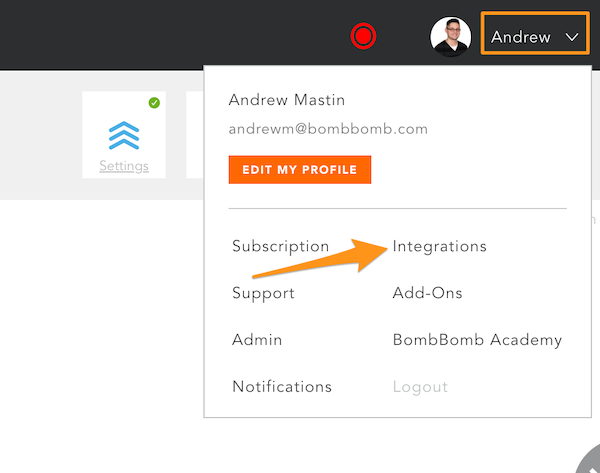 Step 2: At the top right of the page, you'll see the BombBomb API key. Click "Copy."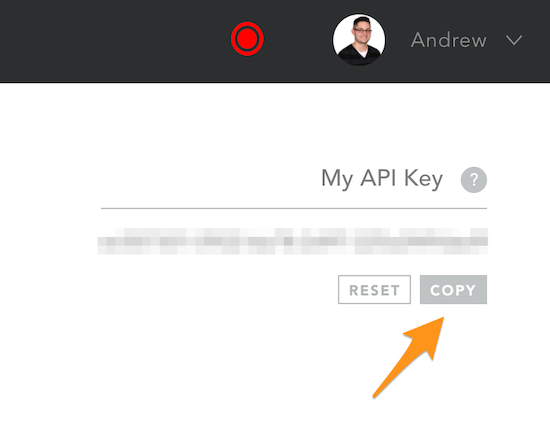 Step 3: Log into your Curaytor account and click the Gear icon in the upper right corner.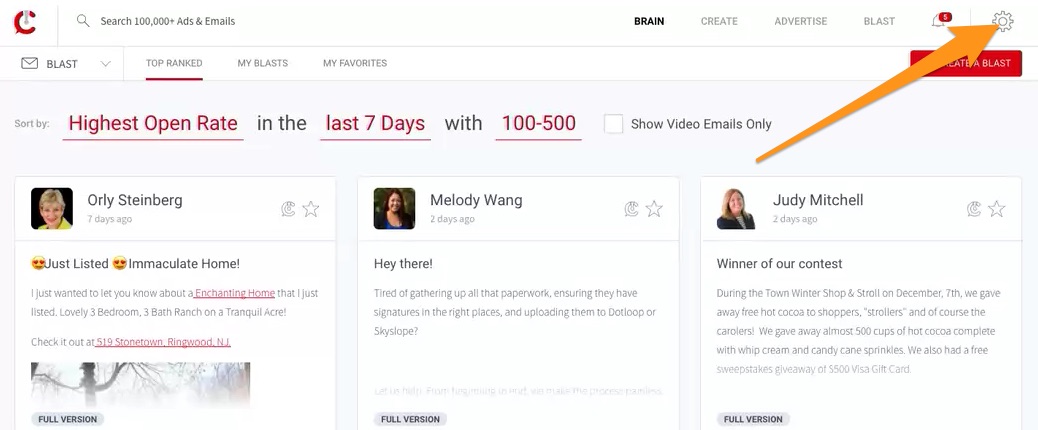 Step 4: From the dropdown, select the "Settings" option.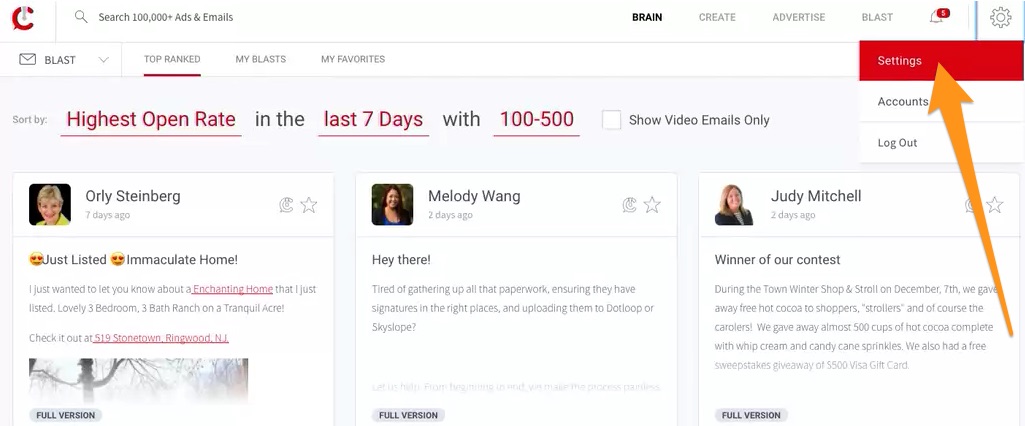 Step 5: Under the "Basic details" section, you'll see a field for the BombBomb API key. Paste the BombBomb API key into this field either by pressing Ctrl + V (Command + V for Mac users) or by right-clicking into the field and clicking "Paste." You will see a green checkmark indicating the API key has been synced.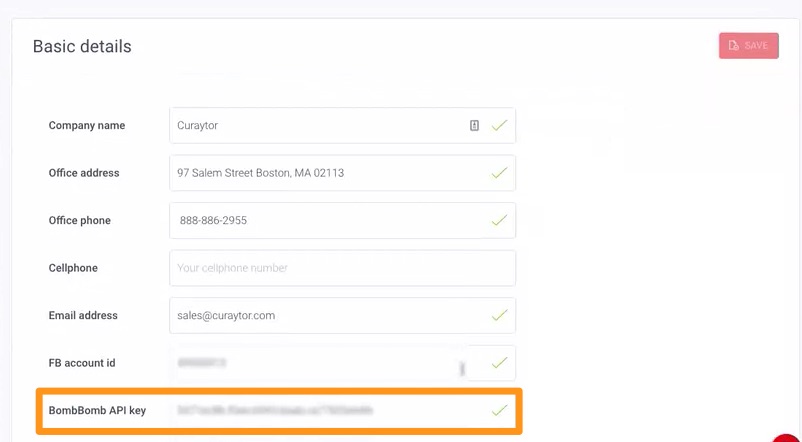 Step 6: Once you're finished, click the "Save" button. The integration is now connected!