Need to send a video message but want to ensure the content is only available for a limited time? No problem! Now you can add an Expiration Date to any video to prevent viewers from watching the video after a specific date and time.
Video Expiration adds an additional layer of security to BombBomb's robust protection, allowing you to share information with your recipients without worrying about future unintended views.
Keep reading below to learn how.
Step 1: Head to your Videos tab.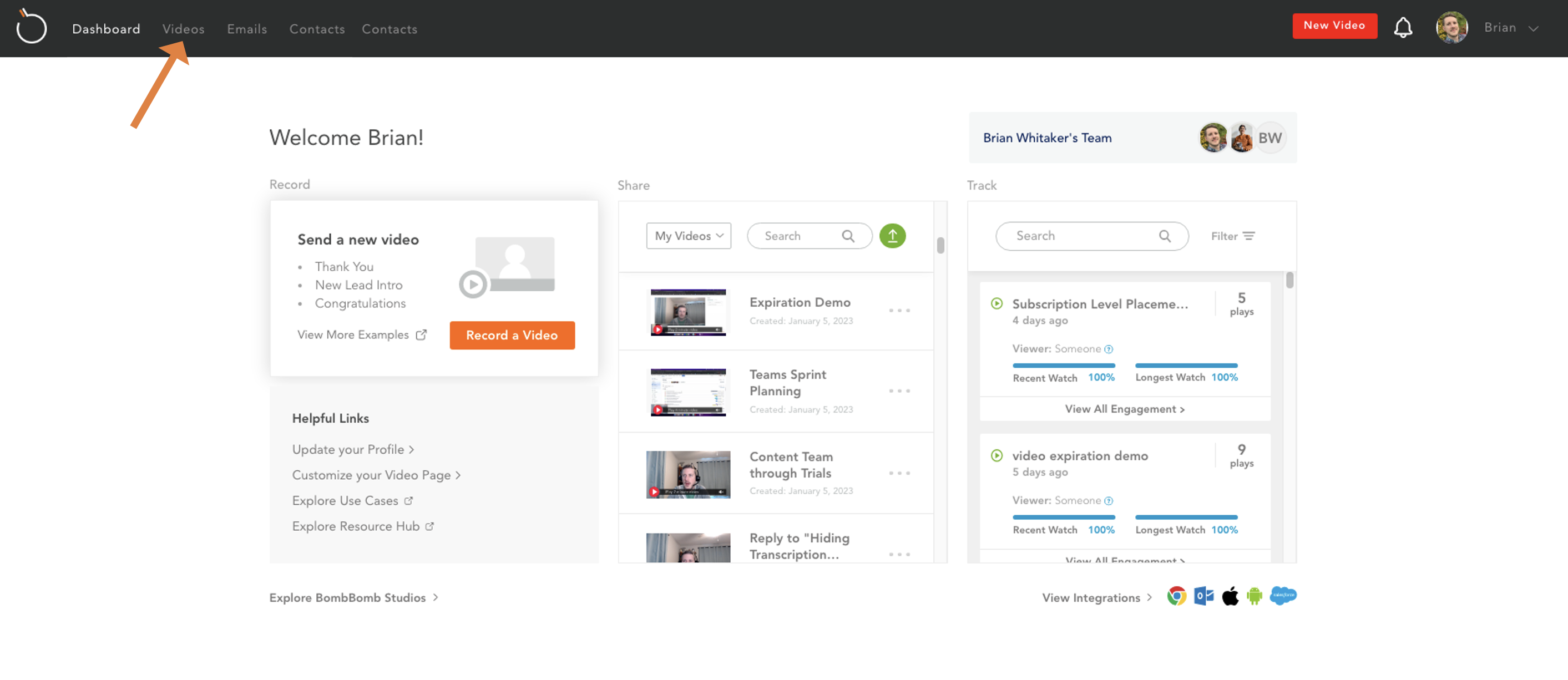 Step 2: Click the "Share" icon next to the video you want to protect with an expiration date.

Step 3: Scroll down past Privacy Settings to Expiration.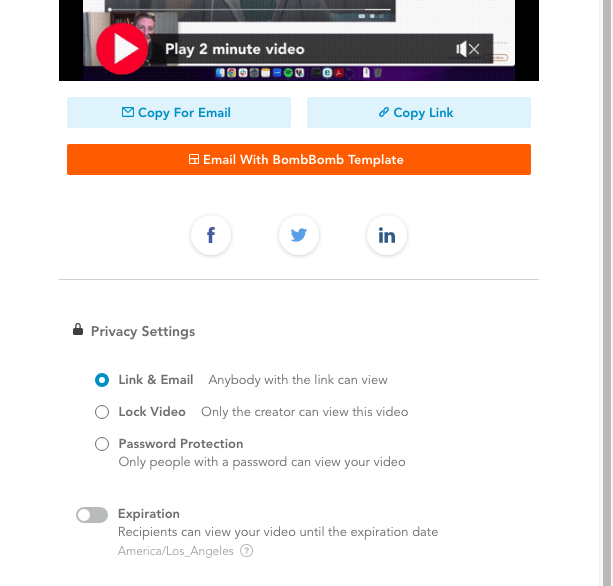 Note: You can also set a Password on the video if you'd like an extra level of protection.
Step 4: Click the Expiration toggle to reveal the Expiration settings.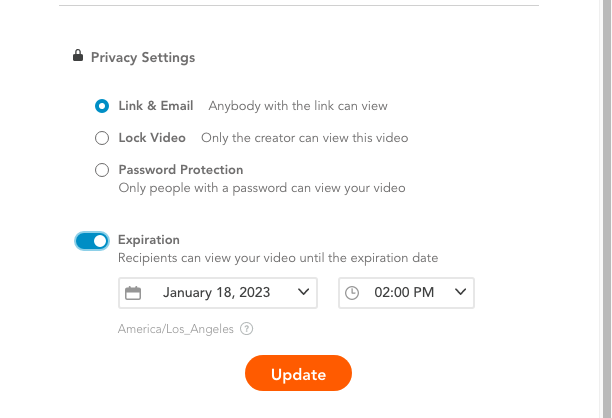 Step 5: The Expiration Date defaults to the next day at roughly the current time. All times are displayed based on the timezone set in your profile. Note: If your timezone is incorrect, you can modify your timezone in your user profile.

To modify the date, click in the date field and use the calendar to select the day the video should expire. Click "Submit" to lock the date.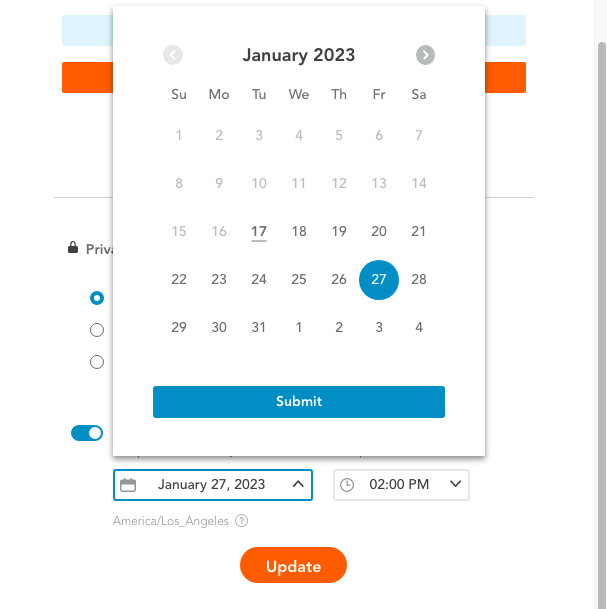 Step 6: To change the time, click into the Time Field and select the time you would like the video to expire on the chosen date.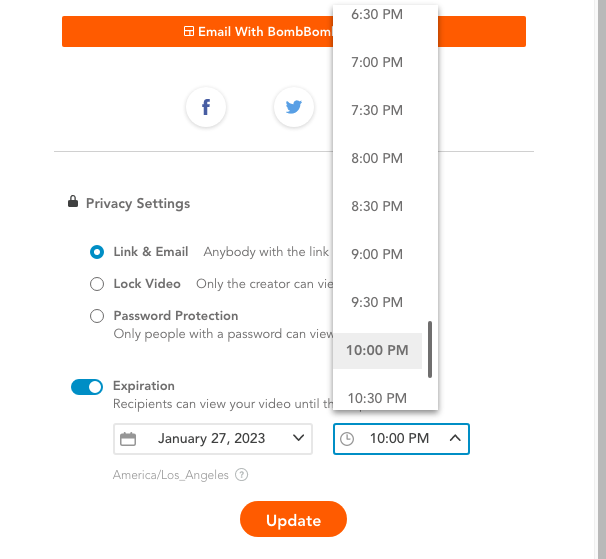 Note: You will not be able to select a time in the past.

Step 7: Once you've set the day and time, click "Update" to apply the expiration settings.