Have you been on the go but really needed to send a video to someone while showing them something on your screen?  Maybe walking through a document, explaining directions on a map, or showing someone a delicious meal you made?  Regardless of the reason, you have the power to record your screen straight on your phone through the BombBomb Mobile app.  
STEP 1: Open the BombBomb Mobile App.  Click the "Record Screen" option next to the red record button.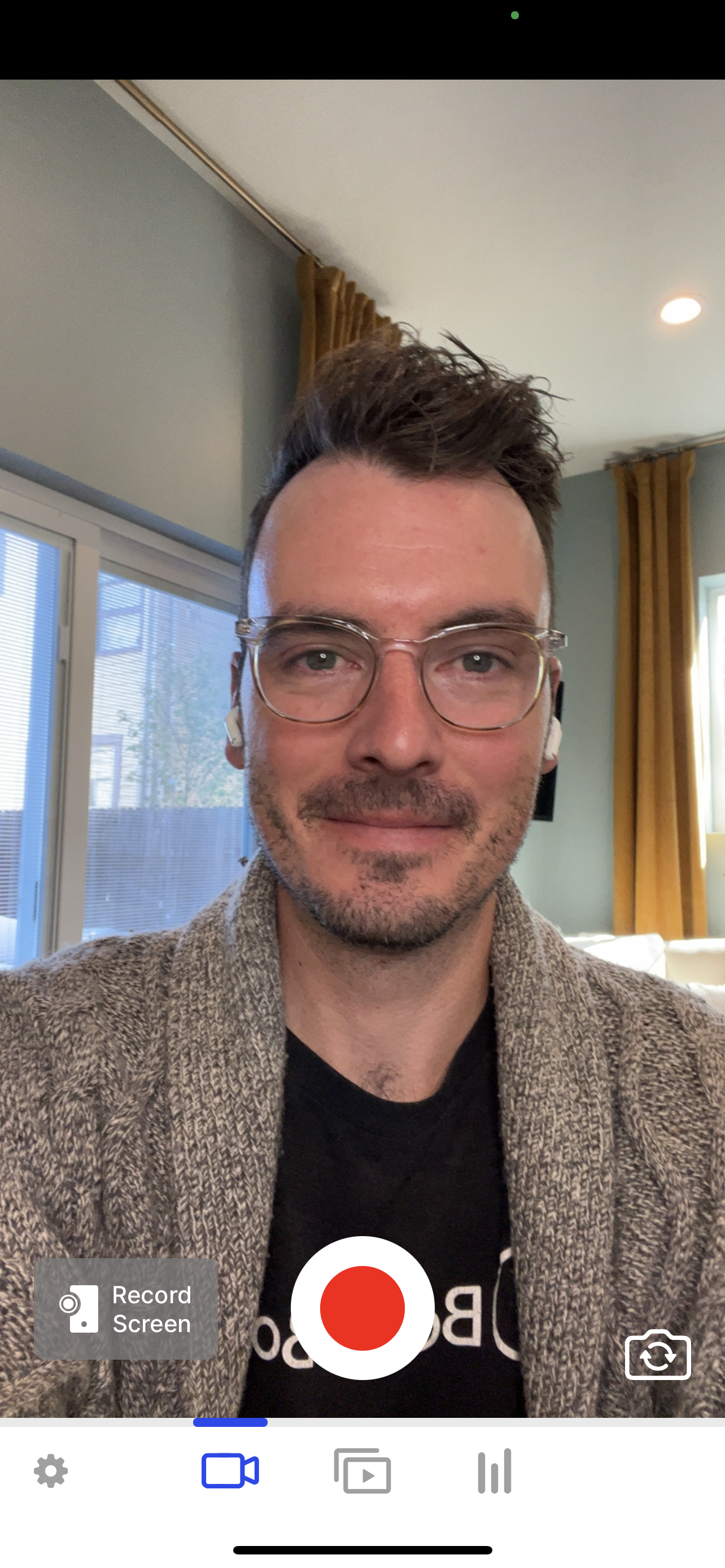 STEP 2: Click the "record button" at the bottom of the screen to start your broadcast.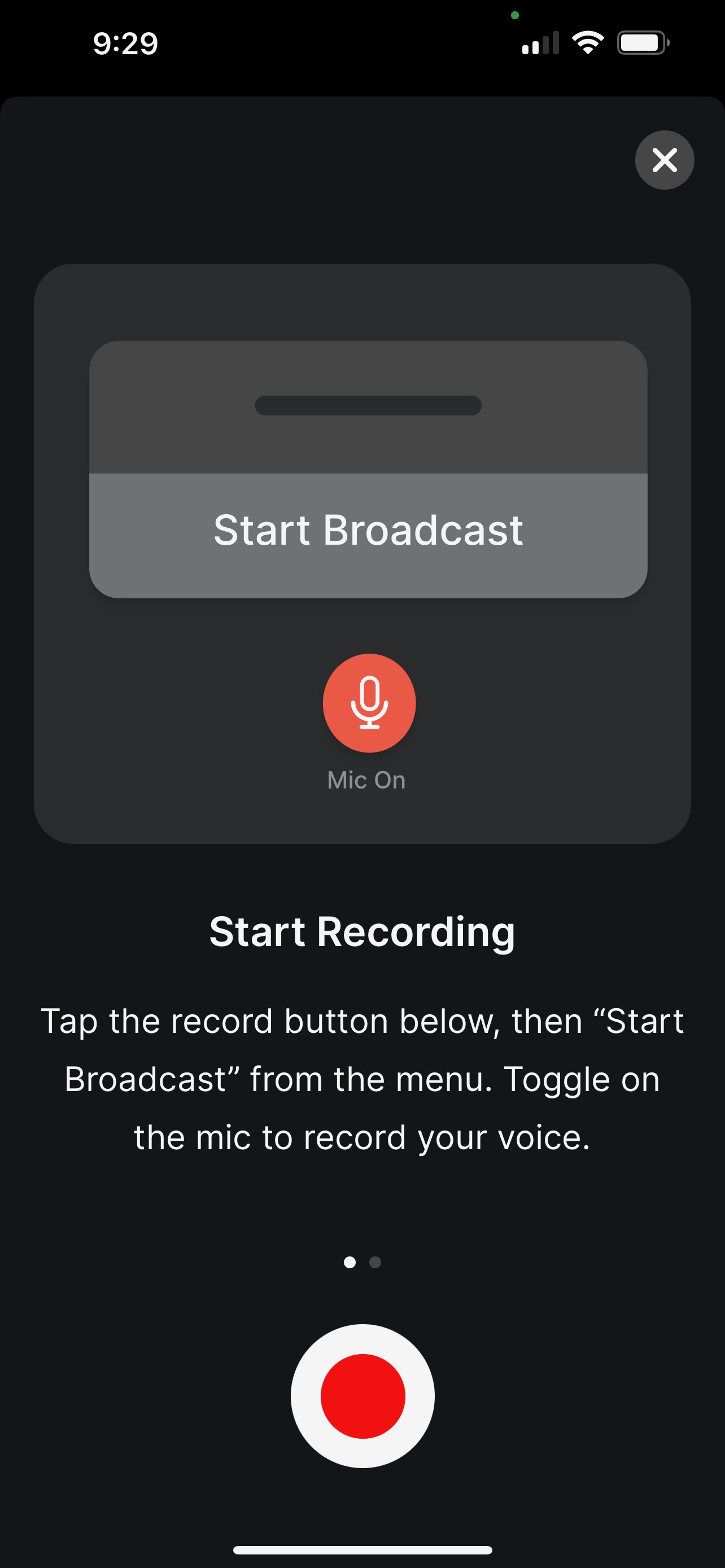 STEP 3: If you want to speak during the video then make sure your microphone is set to "on" before clicking "Start Broadcast."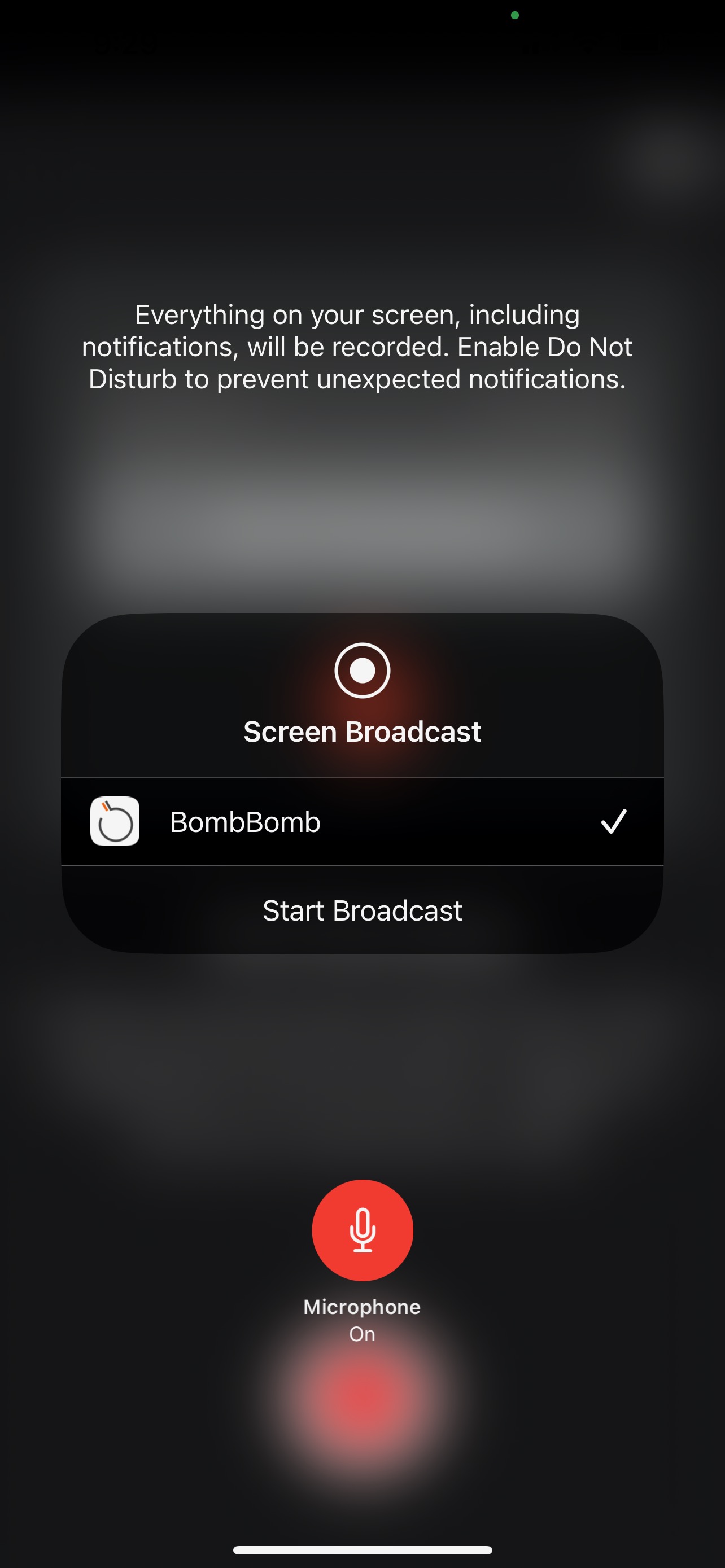 STEP 4: During the 3-second countdown you can navigate to the appropriate app that you want to show in the video.  Once you see the red pill around your clock in the top left corner, you know that your screen record is active.
*You will be displaying EVERYTHING on your screen so make sure that you don't have any private information pulled up on your phone.
*The BombBomb Screen Recorder does have the ability to record audio that is played from your device while the screen recorder is active.  Therefore you can play an audio clip or video clip and the recipient of your BombBomb video will be able to hear that audio.
STEP 5: When you're done click the red bubble at the top left of your screen and choose "Stop" in the pop-up.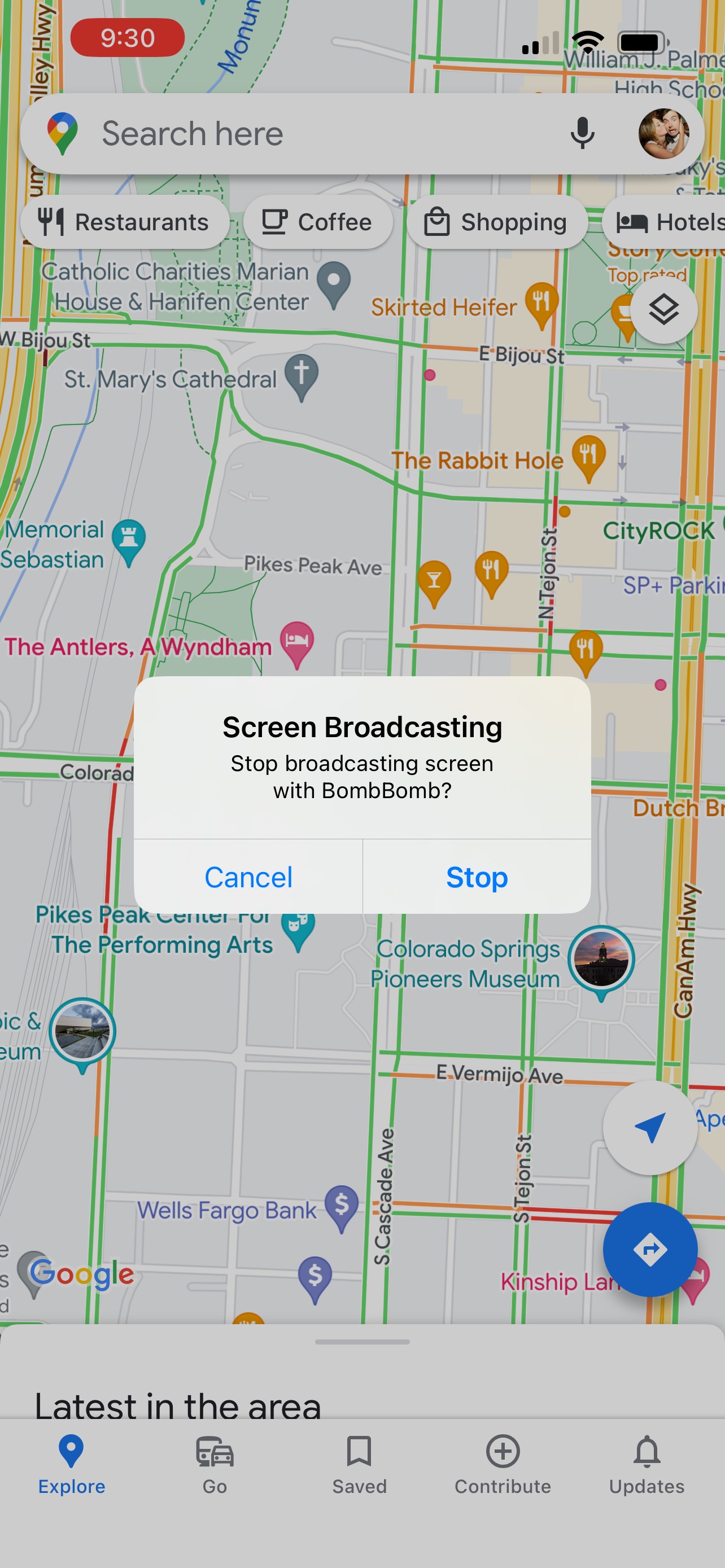 STEP 6: Navigate back into the BombBomb app and choose the "workspace" tab from the bottom menu.  You're screen record video will show in the top left of your workspace, titled "Mobile Upload Video." Select your new video.
*Depending on the length of the video it may take longer to process.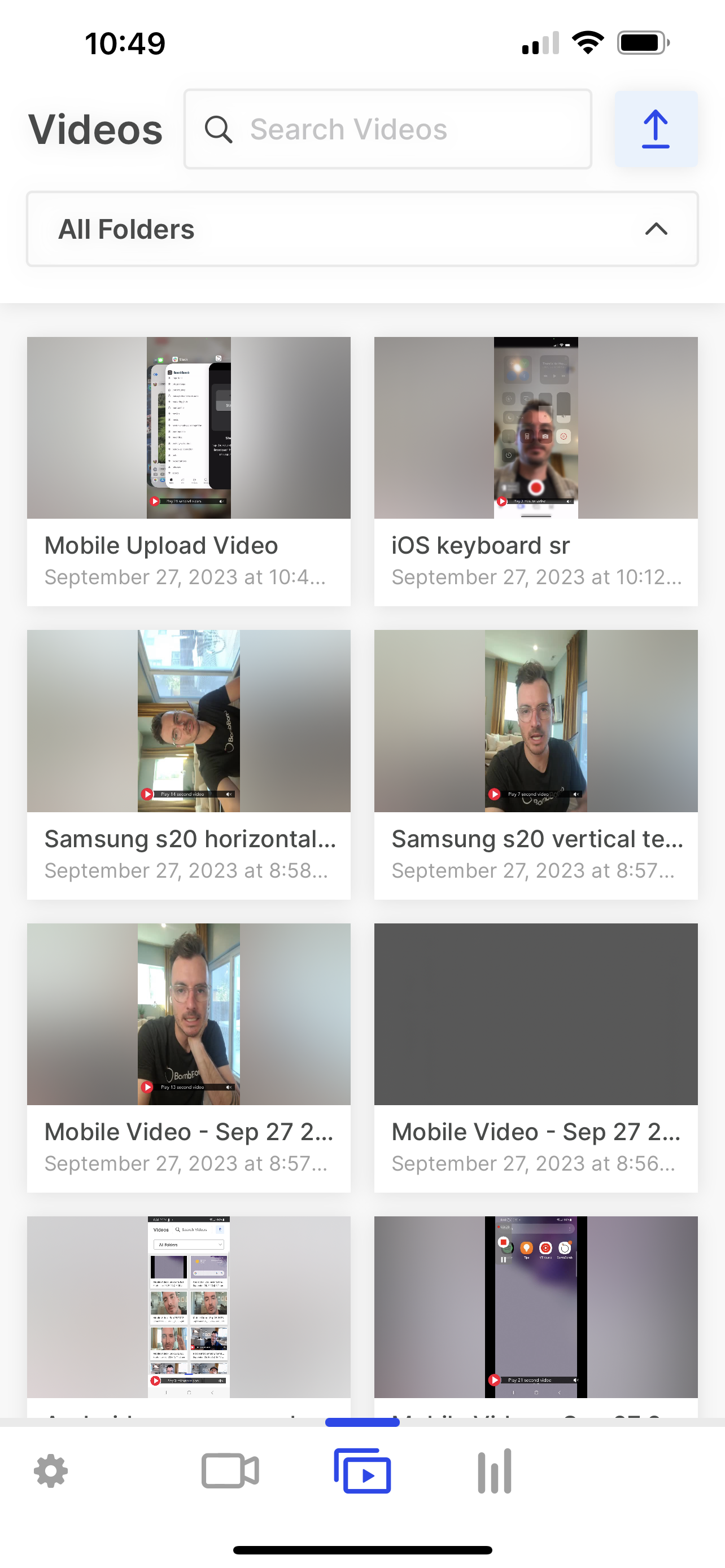 STEP 8: Rename your video, pick the delivery method you desire, and send your new screen record video.