In any business, there are times when you want to send a single email to a larger list of people.  Well, guess what?  You can absolutely do that in BombBomb.  However, there are several steps to do this the right way.  We're going to walk you through that in this article.
*You have to have a BB+ or higher membership in order to be able to do this.  If you have a BombBomb Essentials membership then you don't have all the features required to complete this.  If you'd like to consider upgrading look at our pricing plans here.
Take a Look at the video here for a walkthrough or browse the steps below:
You can start from scratch or jump to any of the steps in this process which include:
Building a Contact List
1. Go to your "Contacts" tab in BombBomb.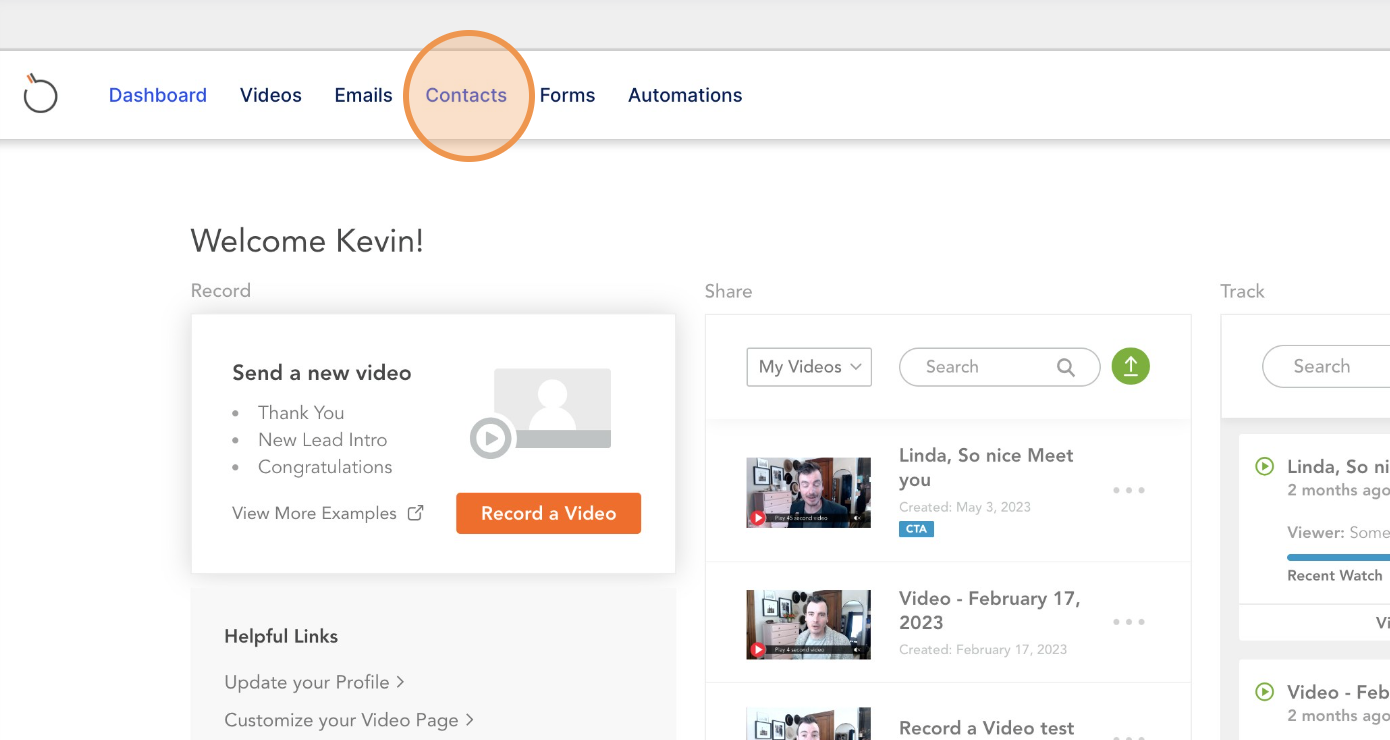 2. In the "New List Name" type the name for this list of people.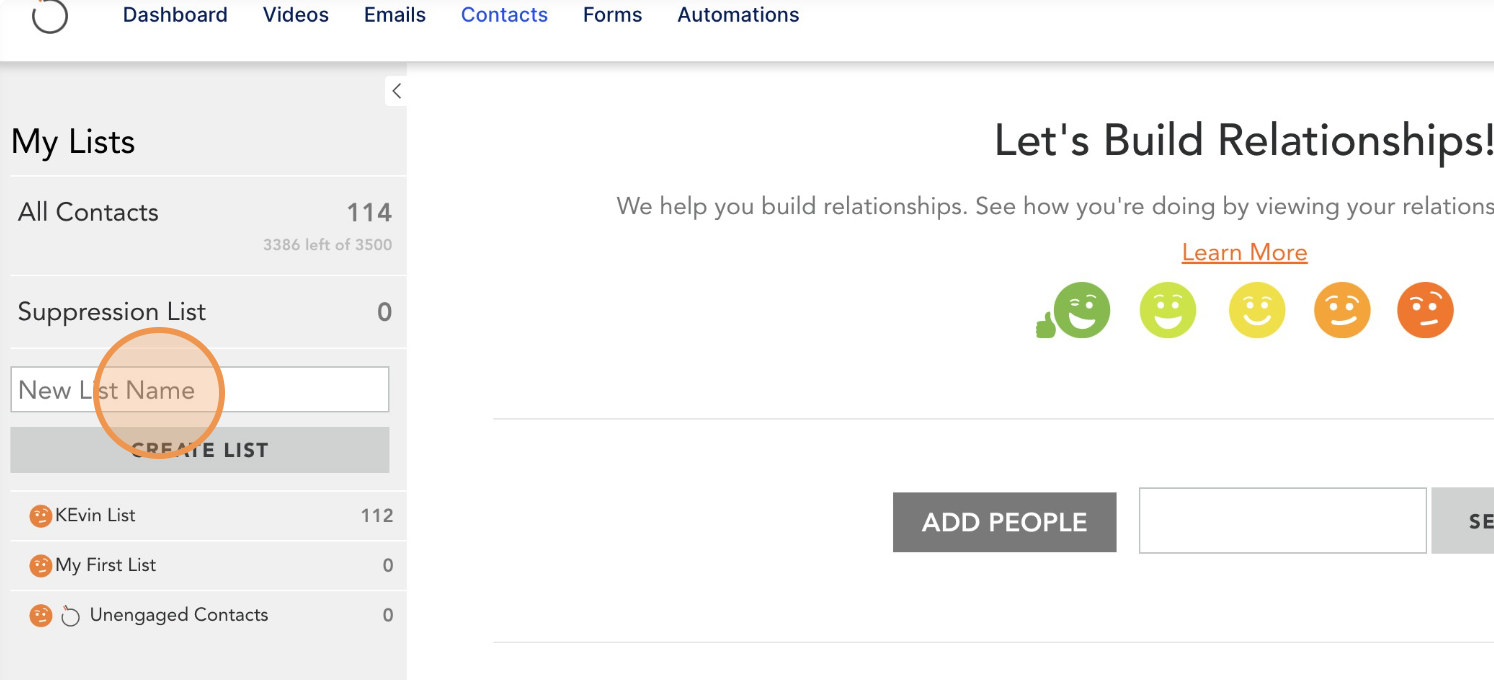 3. Click "Create List."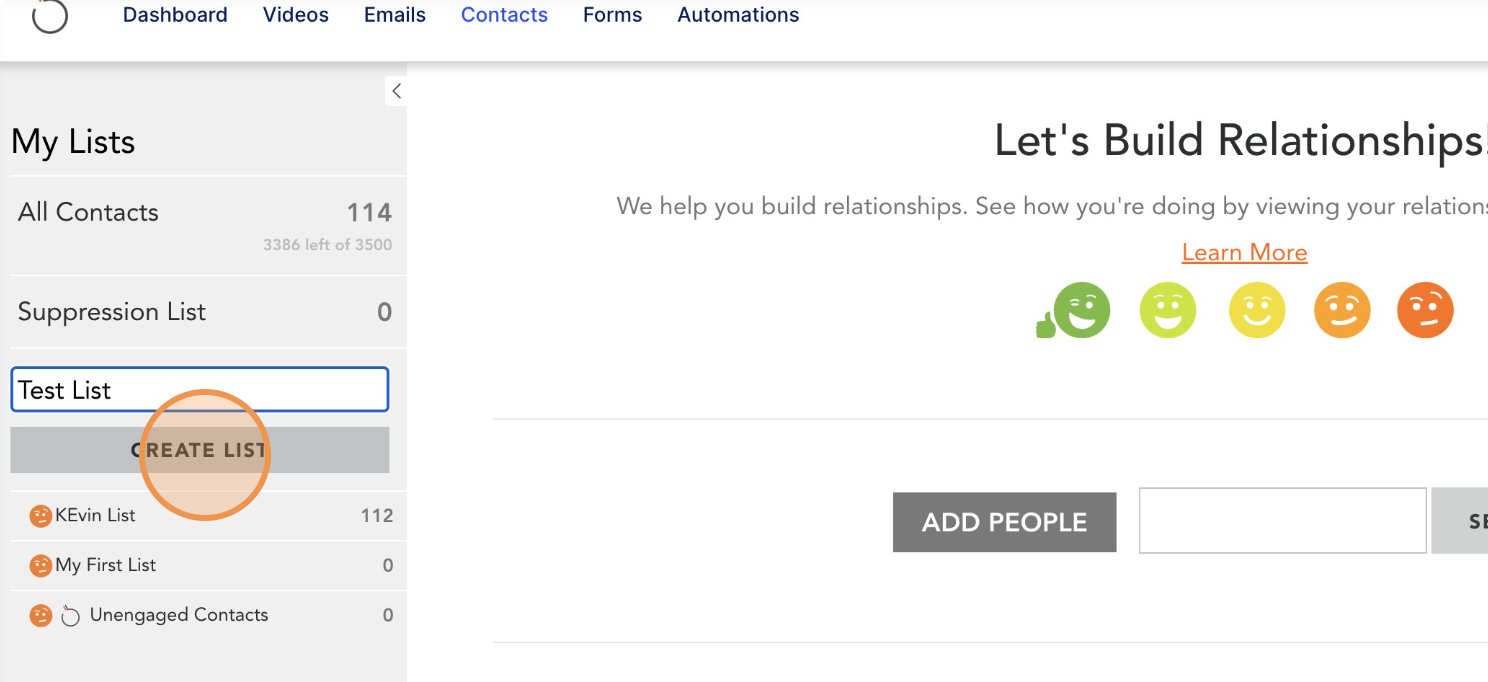 4. The BombBomb system will automatically take you to this list page.  When you see the name of the list at the top of the page, click the grey "Add People" in the upper right.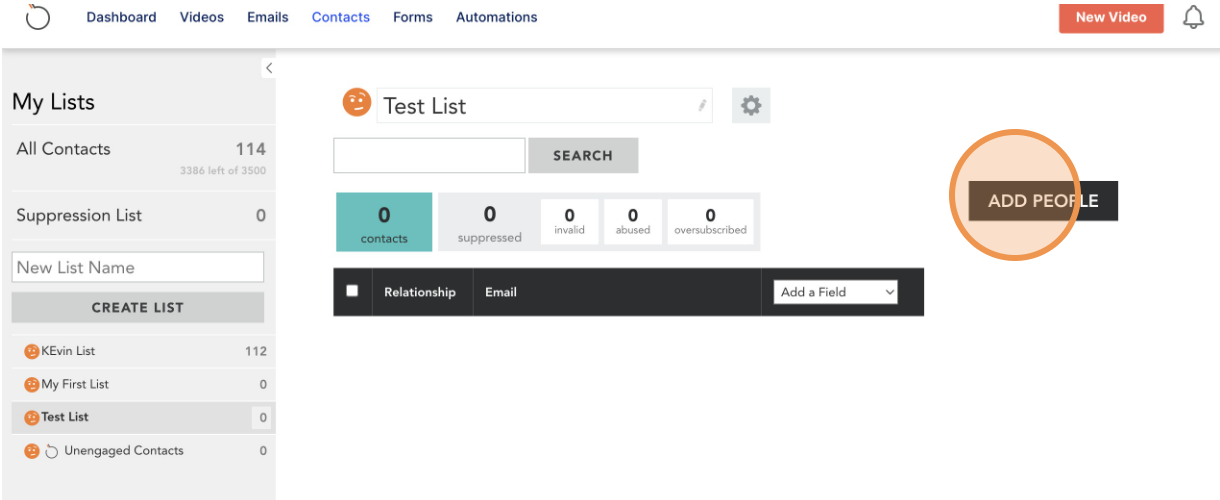 Uploading your Contacts
5. Choose the tab for how you want to upload clients.  Most likely, since you're adding a list, you'll want to upload a CSV file that you exported from your email/crm/other software system.  Under the "Upload" tab click the "browse" button.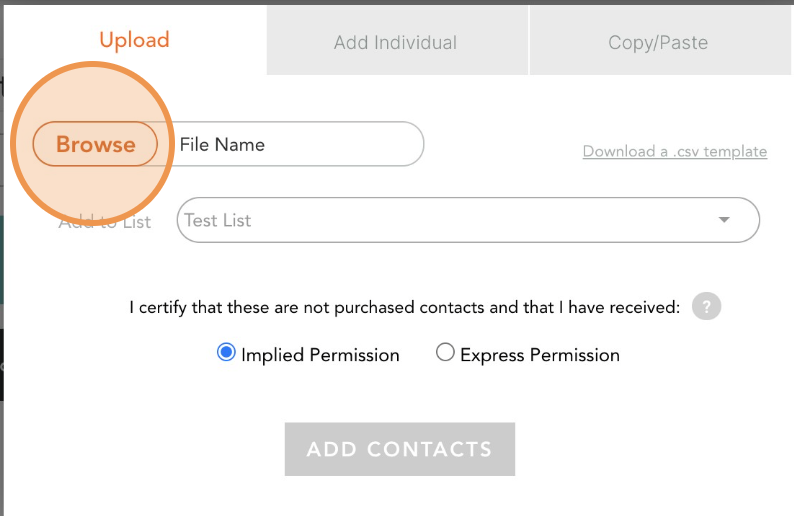 6. Find your CSV file from your computer and click okay to select it.  Select your permissions for the list:
Implied Permission - They implied with their actions that they chose to hear from you through email.

Express Permission - You have written permission from them to express that they want emails from you.

You have to have permission from recipients to send through BombBomb otherwise it's against our terms of service.
Click "Add Contacts"
All contacts must have an email on your CSV file.  If they don't then BombBomb won't import them which may cause less contacts to be added than are on your list.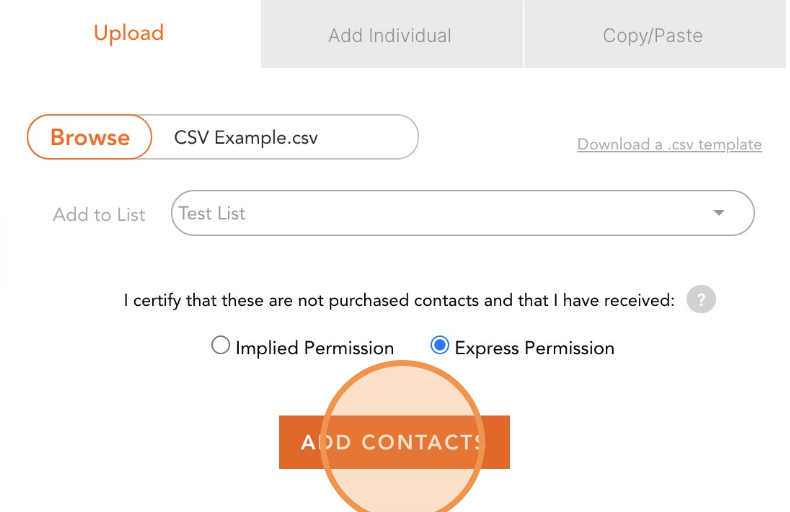 7. Choose the label that applies to each column in your spreadsheet and click "Import Members."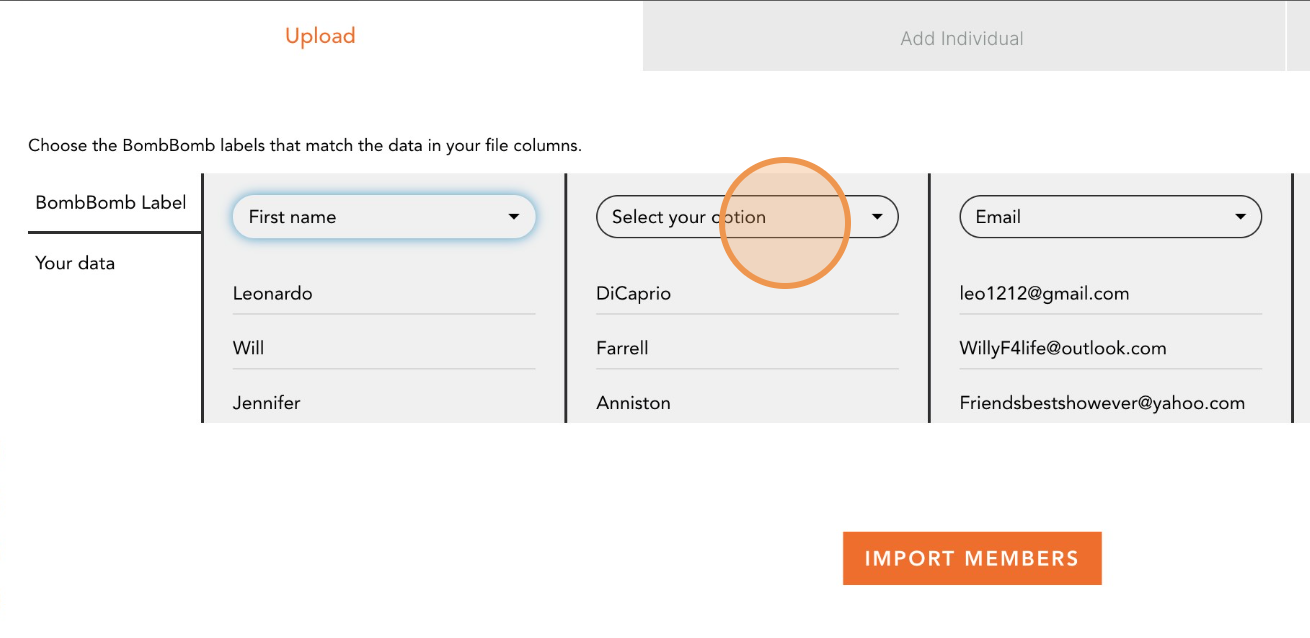 Adding Your List to an Email
1. Click on the "Emails" tab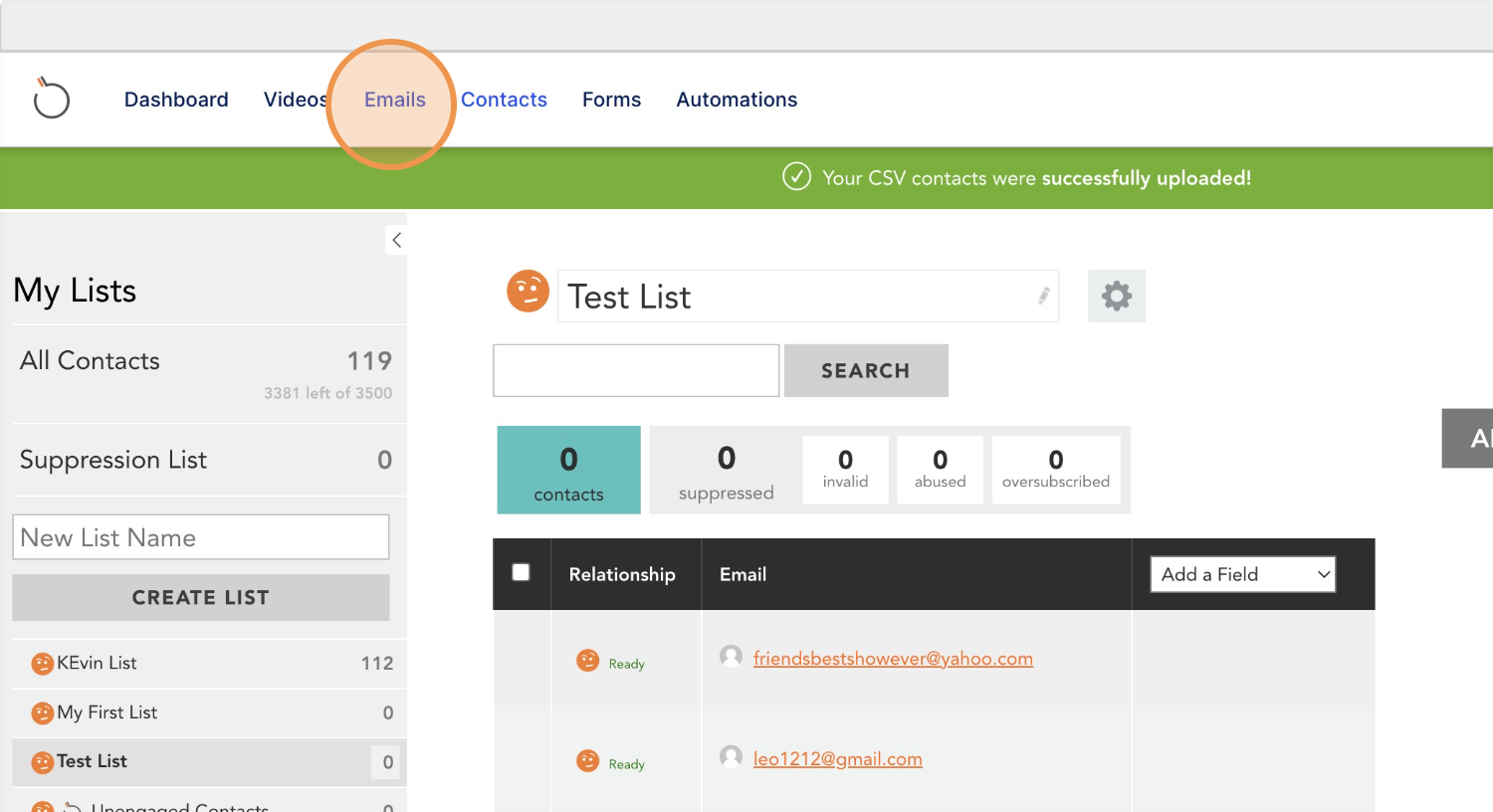 2. Select "New Email."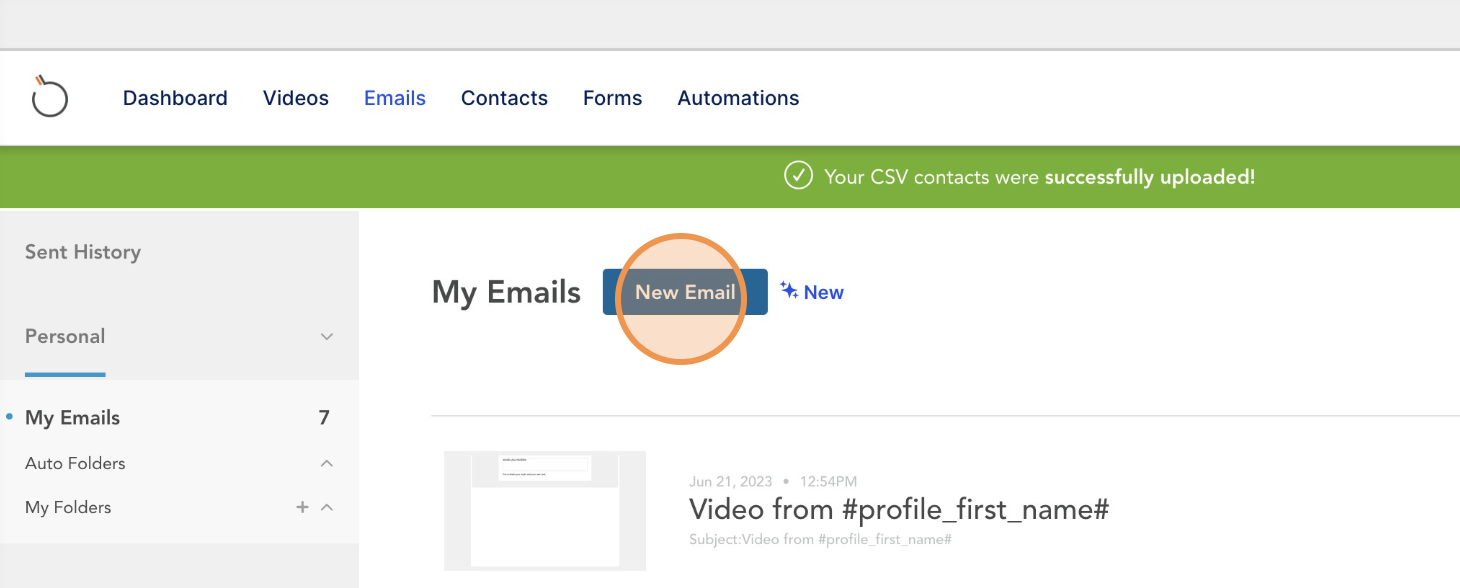 3. Choose either "Quick Send" or "Advanced Composer" depending on how you want to build this email.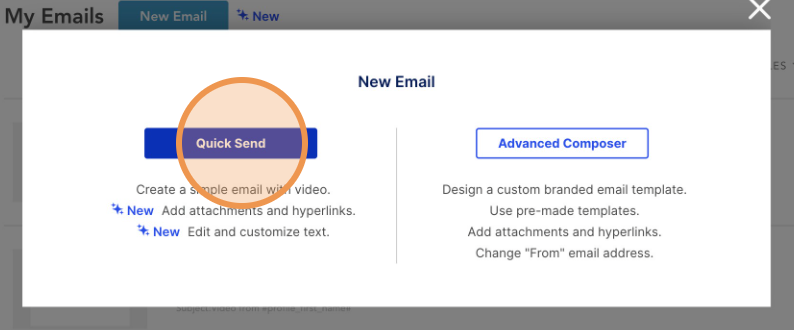 4. Build your email and in the "Recipient:" section type in the name of your list instead of typing an individual email address.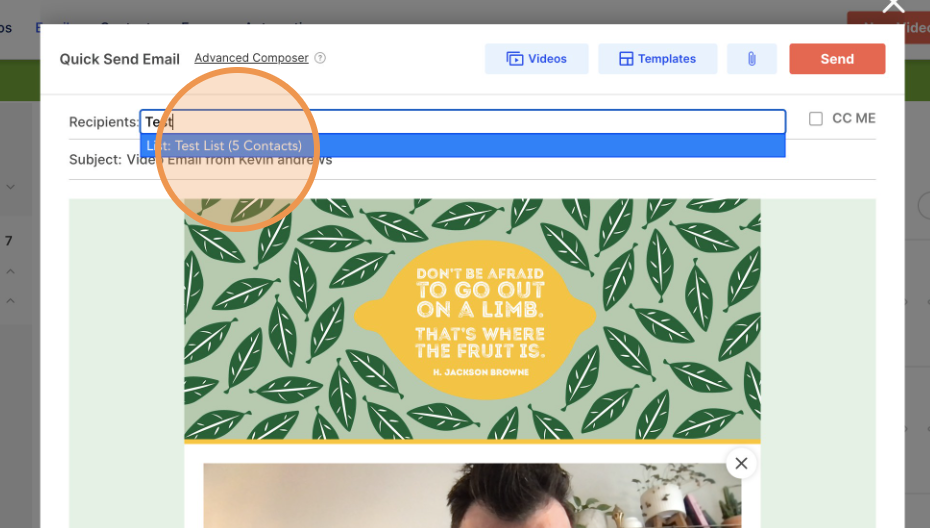 All of these contacts will receive the email BCC or Blind Carbon Copy which means that each person will receive it individually from you to them and will not see any of the recipients of the email.