When you're trying to explain how to do something, it's often easier to show than tell. With BombBomb's Screen Recorder, you can record your screen (and yourself!) while helping someone navigate your website, an online form, etc.
You can access the Screen Recorder from:
The BombBomb web application

The BombBomb Quick Send

The Chrome Extension

In Gmail or a CRM we integrate with
You can text your screen recording, email it, use it in your CRM...the sky's the limit! Watch this video to learn how to use the Screen Recorder or read the instructions below.
Here are the step-by-step instructions:
Step 1: Open your BombBomb recorder. In the bottom left corner, you will see a Screen Record icon. Click this icon to open the screen recorder.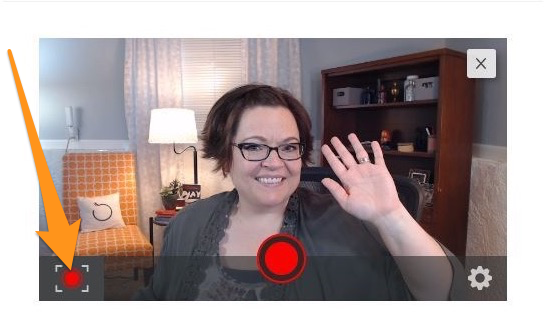 As your recorder launches, you may be prompted to allow the BombBomb Screen Recorder. Go ahead and click "Allow."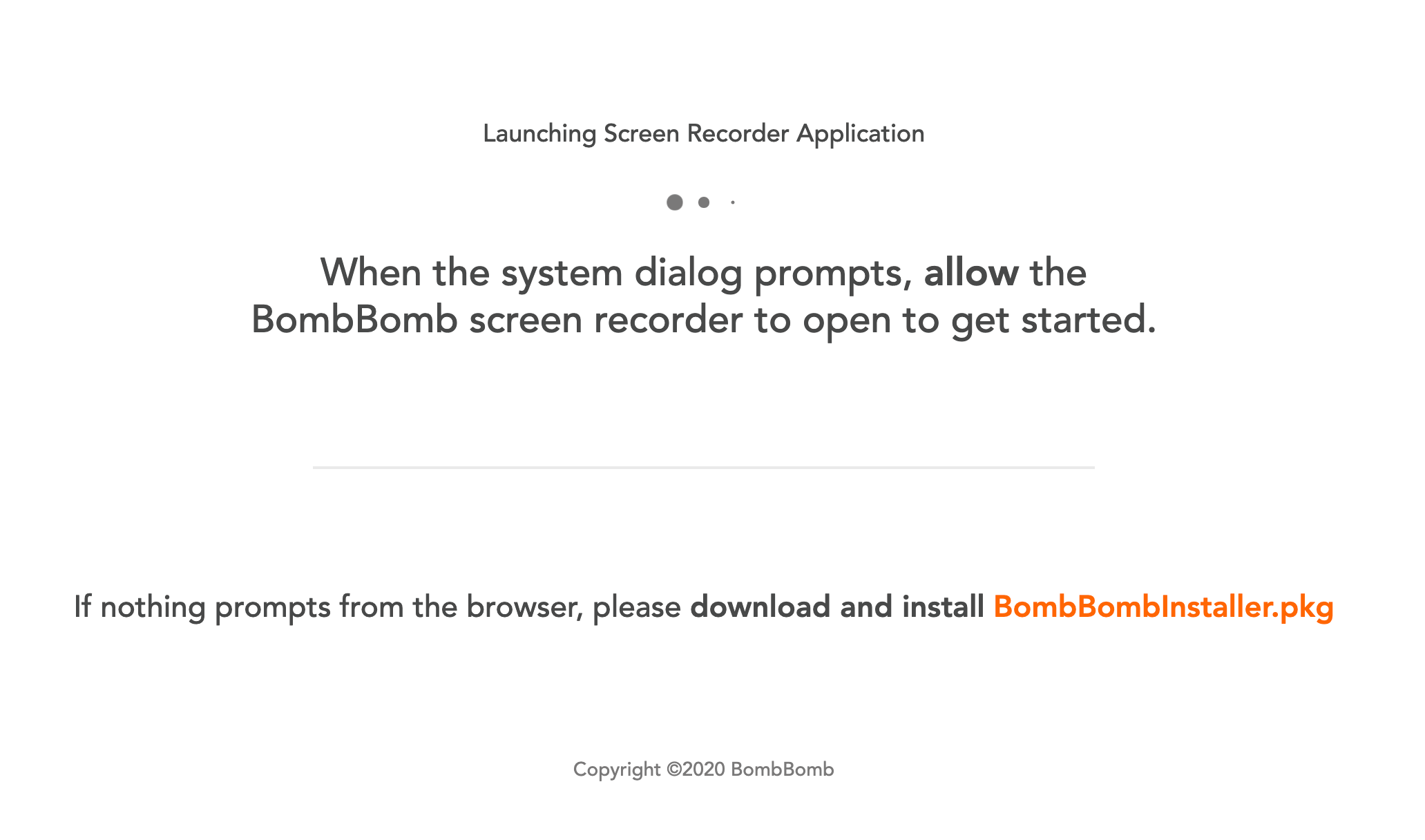 Step 2: Install the Screen Recorder. If this is your first time opening the application, you will be prompted to download the Screen Recorder. (You will only need to do this once!) Click "Download it now." Once installed, refresh your browser. Or, click here to install BombBomb's Screen Recorder.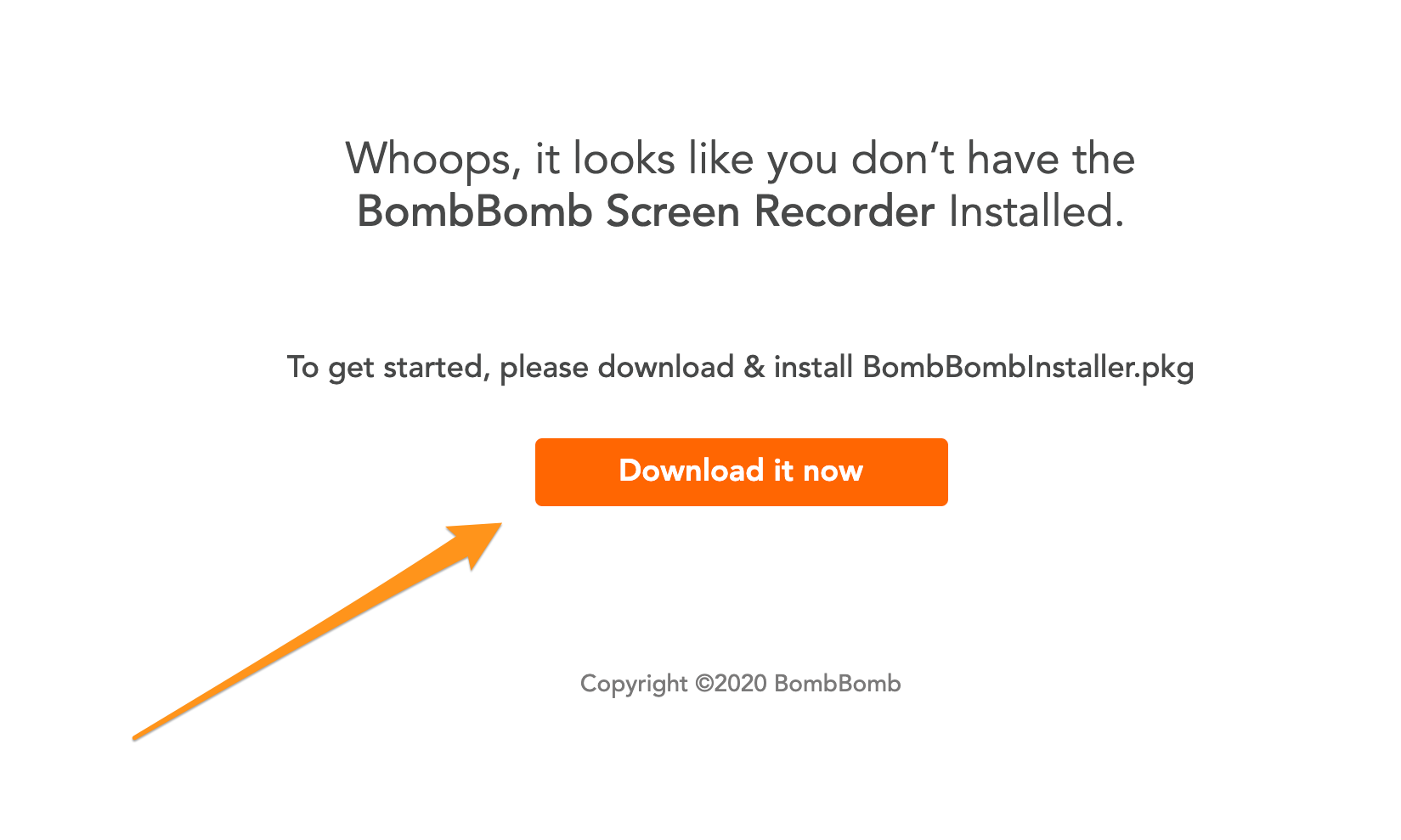 Important note for Mac users: You will need to allow BombBomb access to your camera and screen when the pop-up window appears before recording. To change these settings:
Click the Apple icon on the top left corner of your screen and s

elect "System Preferences."

Next, select "Security & Privacy."

Select the "Privacy" tab at the top. On the left hand side of the window, find Camera and Microphone. Click to allow BombBomb access to your camera and microphone.

If you are on a Catalina operating system, scroll down to Screen Recording, and click to allow the BombBomb Screen Recorder.
Step 3: Get ready to record. Once the screen recorder application opens, you will see the recorder appear in the bottom left corner of your screen. You have a few options here:
The Camera icon will turn your camera on and off, in case you want to show only your screen.

The Screen icon, second from the left, will switch to show you full screen. This is a great option if you'd like to start your video recording just you and then toggle to record your screen once you've started.

The red circle button will start and stop your recording.

The Cancel button will close the Screen Recorder.

The Settings icon will allow you to change which microphone, camera, or computer screen your recorder uses.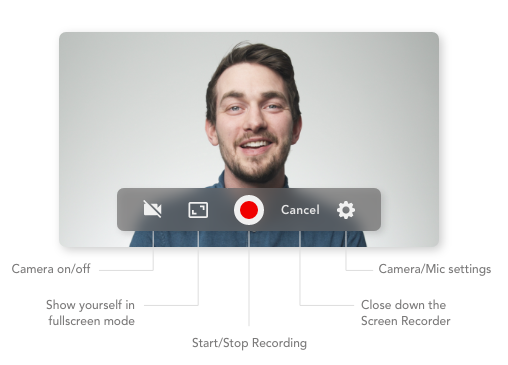 Step 4: Record your video. Once you've started your screen recording, you'll get a 3-second countdown. While recording, you have a few options:
Toggle your camera off and on using the Camera icon.

Switch your camera to full screen using the Screen icon.

Keep track of your recording length with the timer on the right.

Stop recording using the square red button.
If you need to move your video on screen while recording, just click your picture and drag it wherever you want it.
Remember: This will record whatever is on your screen. Be sure to put away any sensitive information!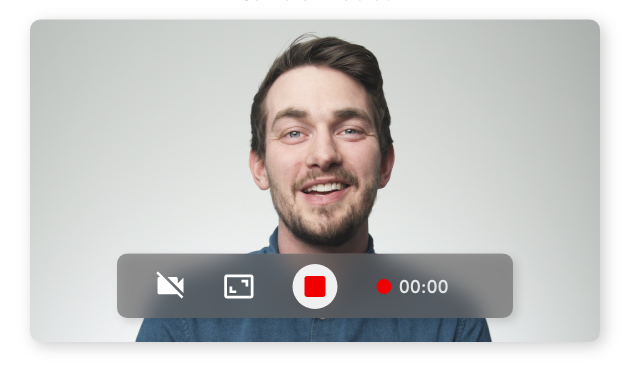 Step 5: Save and send your recording. Once you've stopped recording, you will see a pop-up letting you know the video will be available in your original window. You can re-record your video here or click the "Continue" button.
Go back to your original window, and you will have the same functionalities you would on any other BombBomb video to edit and send your message. Now you're ready to send your screen recording!