Did you know that you can edit the text in your Prompt email while maintaining the schedule for it to send? In this quick tutorial, we'll show you how you can quickly and easily edit your Prompt email. And if you decide you don't like your edits and want to restore the original text, you can do that, too.
If you'd prefer to read, here's a step by step:
Step 1: Log into your BombBomb account, which will automatically take you to the Prompt tab. In your Prompt carousel, click "View & Start" on the Prompt email you'd like to edit.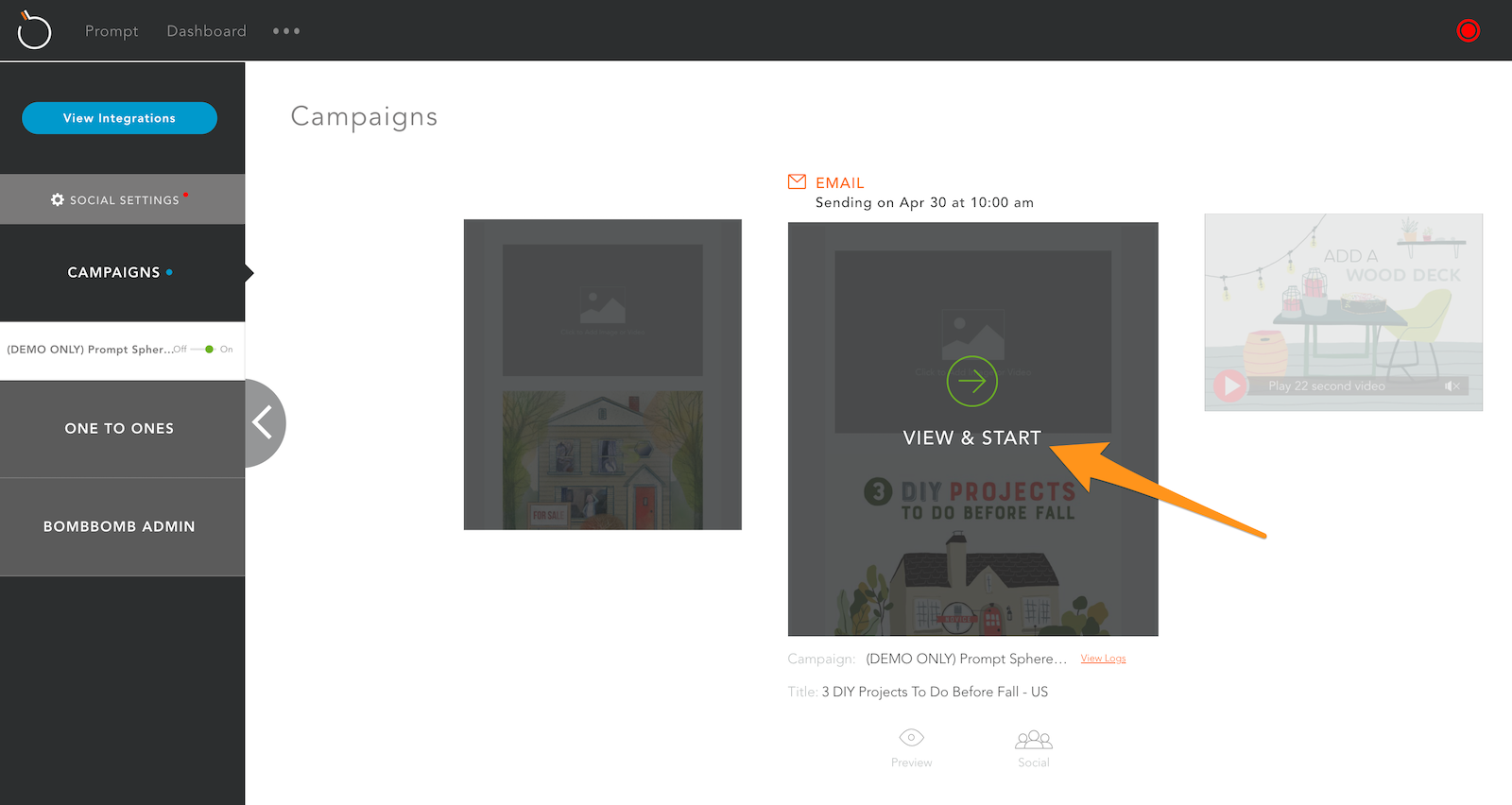 Step 2: When your Prompt email opens, click the "Edit" icon on the right panel.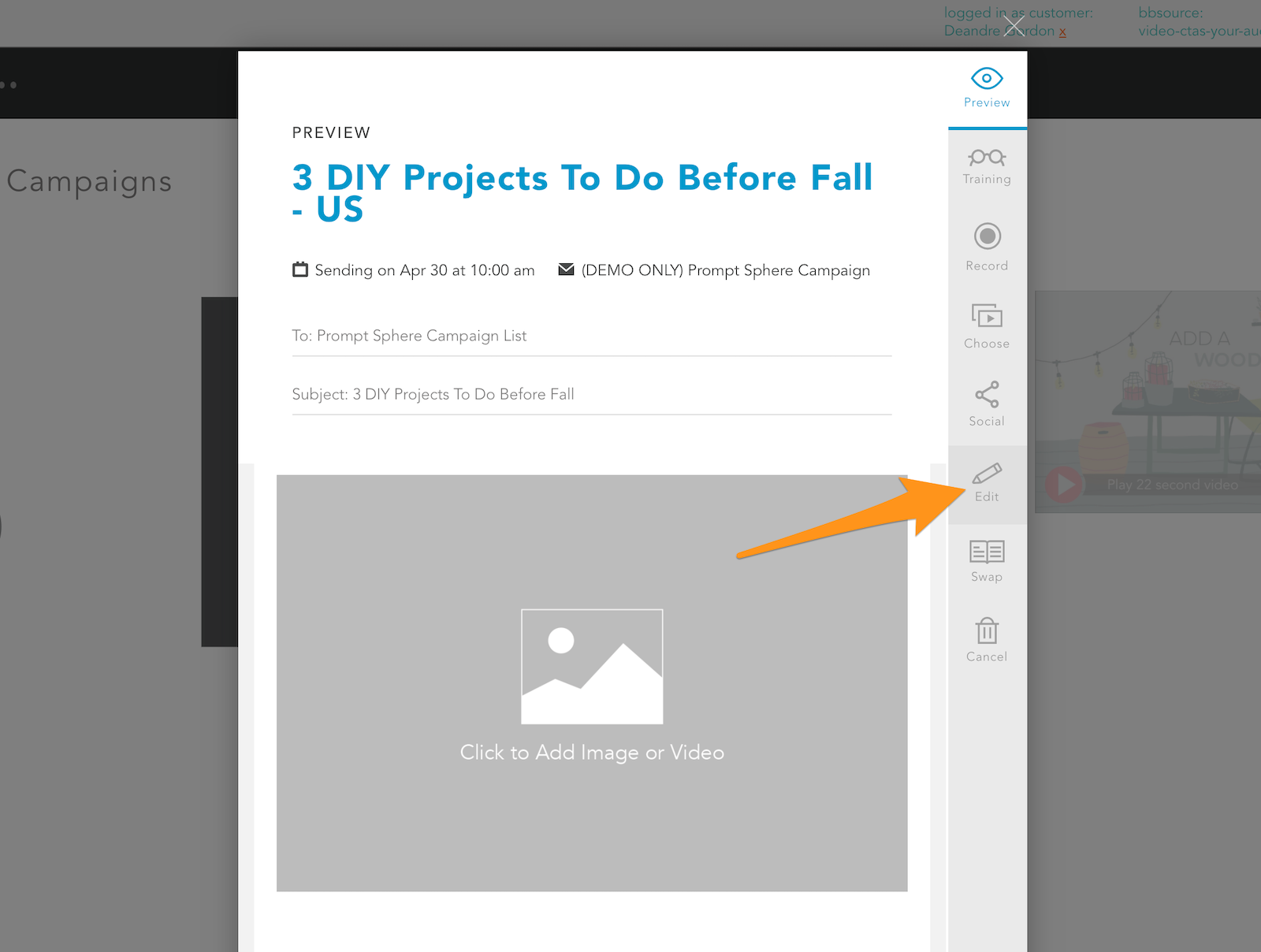 Step 3: This will open your Prompt email in a composer. From here, you can edit the content in the text boxes. Once you're finished editing the text, click the "Save and Close" button.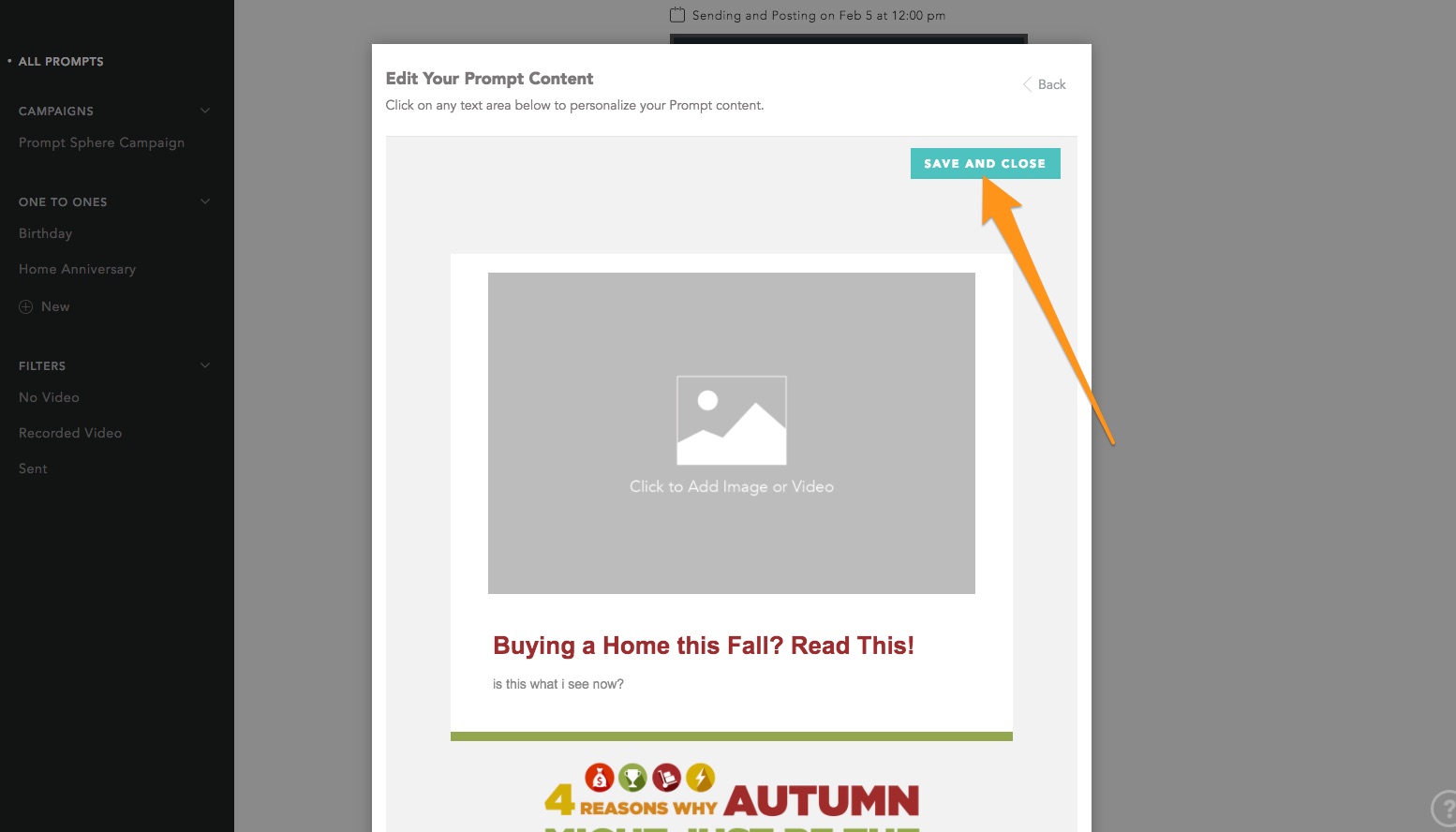 If you decide you want the original text back, you can click the "Swap" icon in the right panel and then click the "Restore" button at the top of your content library. That's it!