This is the moment all of you Prompt subscribers have been waiting for. You asked...and we listened. We've taken all of your feedback and incorporated into the Prompt product so you now have top-notch, customizable Prompt material for your connections. Behold - Prompt 2.0!

In this video, we show you how to use the new "swap" feature in your Prompt material. Yes, you read that right - now you have the option to choose different pieces of Prompt content for your emails. No more being stuck with only one choice! We'll provide you with FOUR different pieces of content to choose from, and these pieces will be updated once a quarter. Now you can send out what you feel is relevant, timely, and comfortable for you.

Gone through the choices but decided you want to go back to the original Prompt email? No problem - you can even restore your Prompt email so that it goes back to the original email it had before you swapped it. Be as choosy as you want!

Learn how to swap your Prompt content or restore it back to the original Prompt email by watching the video above!
To watch the second part to this video that covers how to edit or restore your Prompt email, head on over here.
If you'd prefer to read, here's a step by step: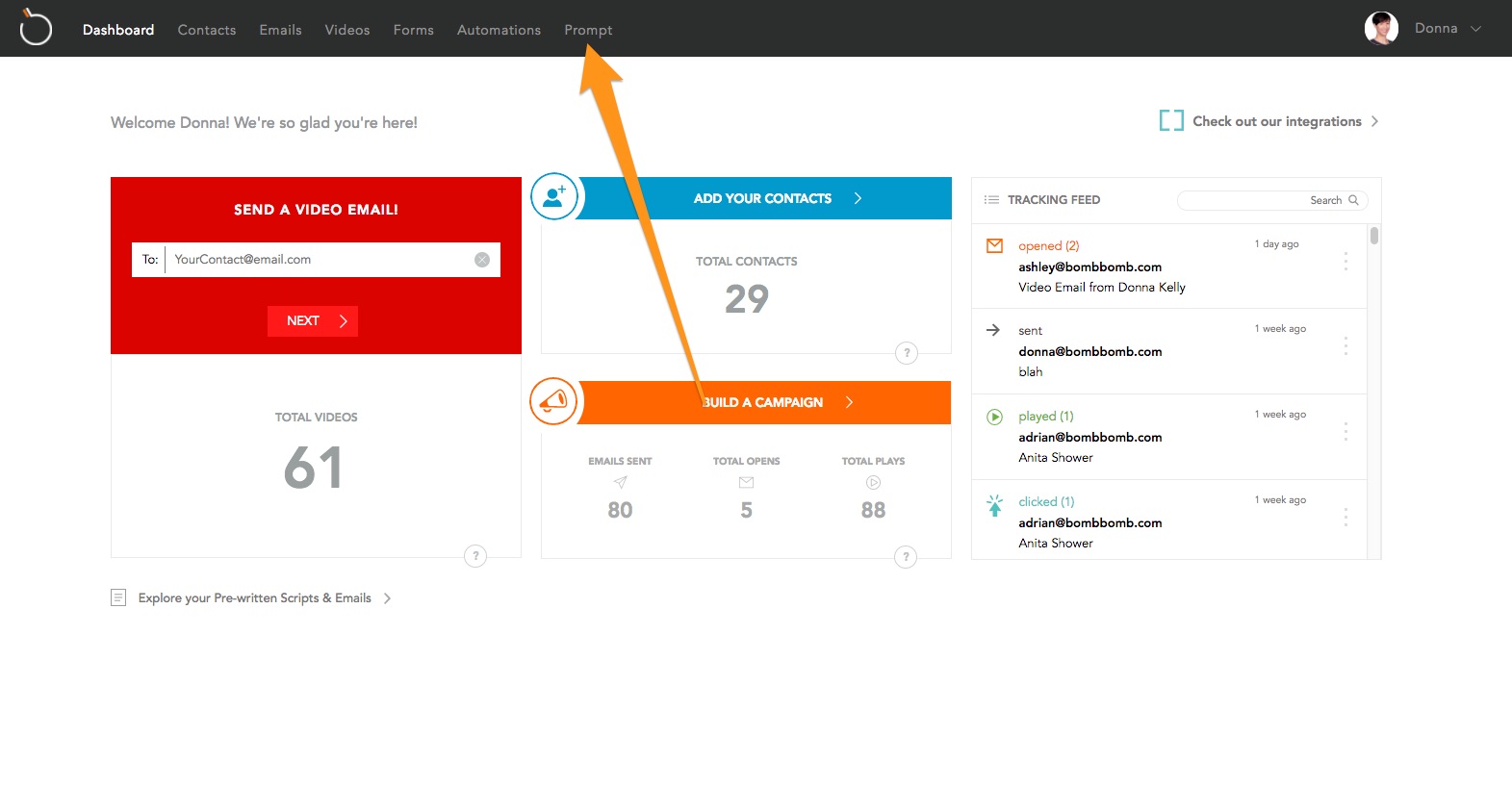 Log into your BombBomb account and click the "Prompt" tab.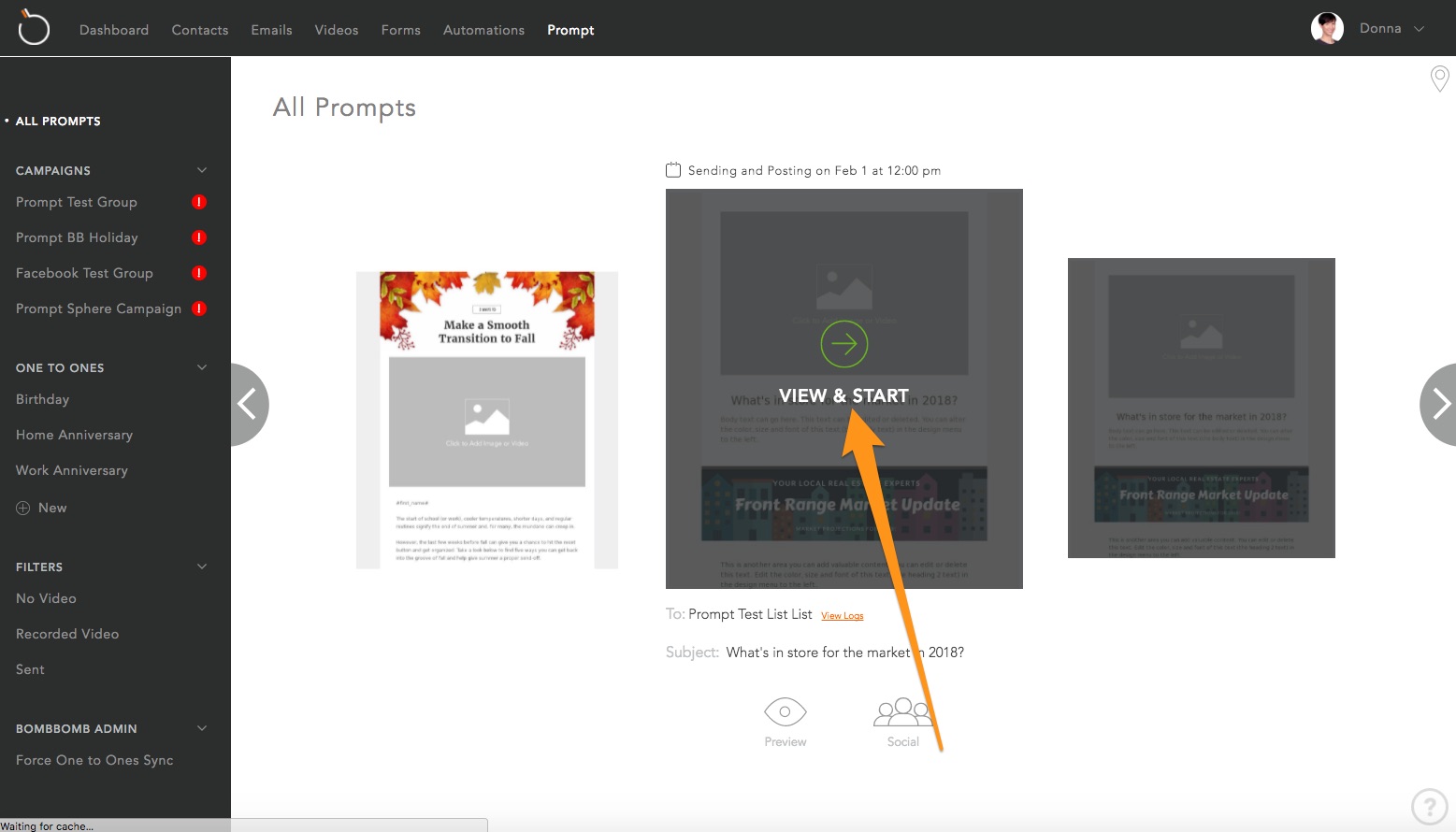 In your Prompt carousel, scroll through your available Prompt emails and click "View & Start" on the one you'd like to change.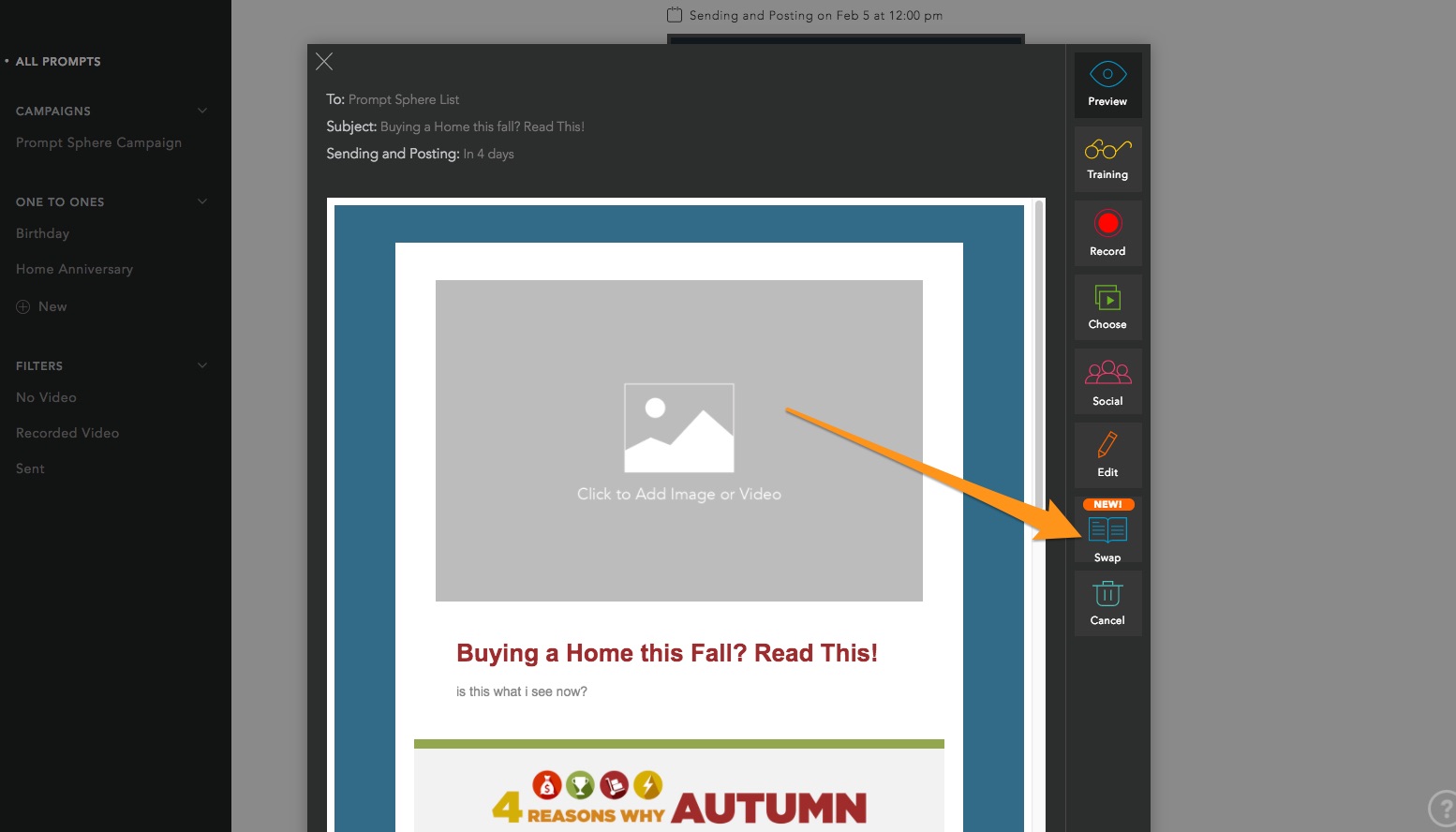 When your Prompt email opens up, you can decide whether or not you'd like to change the content. To change the content that's currently in your Prompt email, click the "Swap" button on the right panel.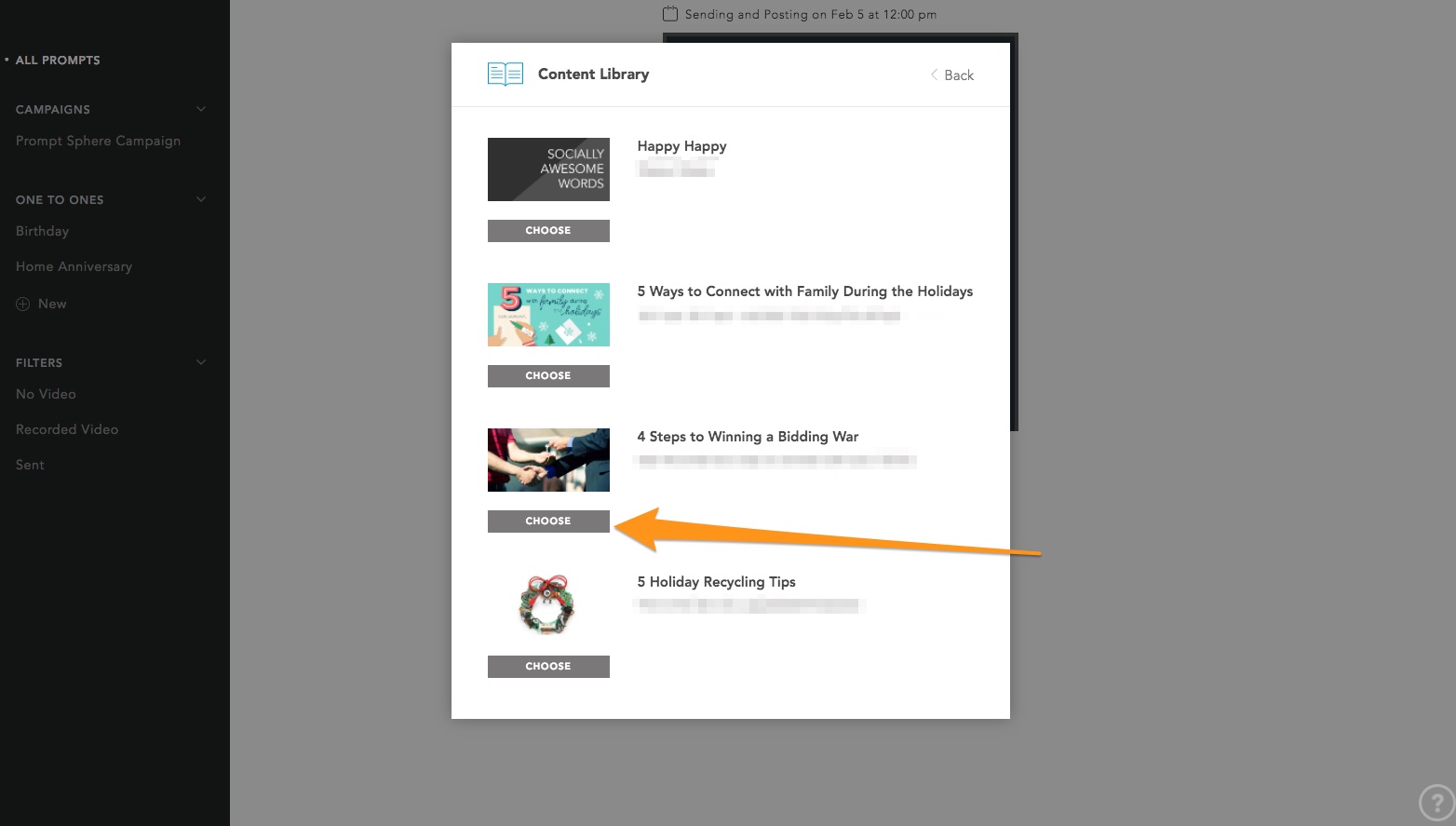 Here, you will see your content library. You can choose any other available piece of Prompt content from your library! This library will be updated at the beginning of each quarter - so you always have have new evergreen content to choose from. Click the "Choose" button underneath the piece of content you'd like to use instead.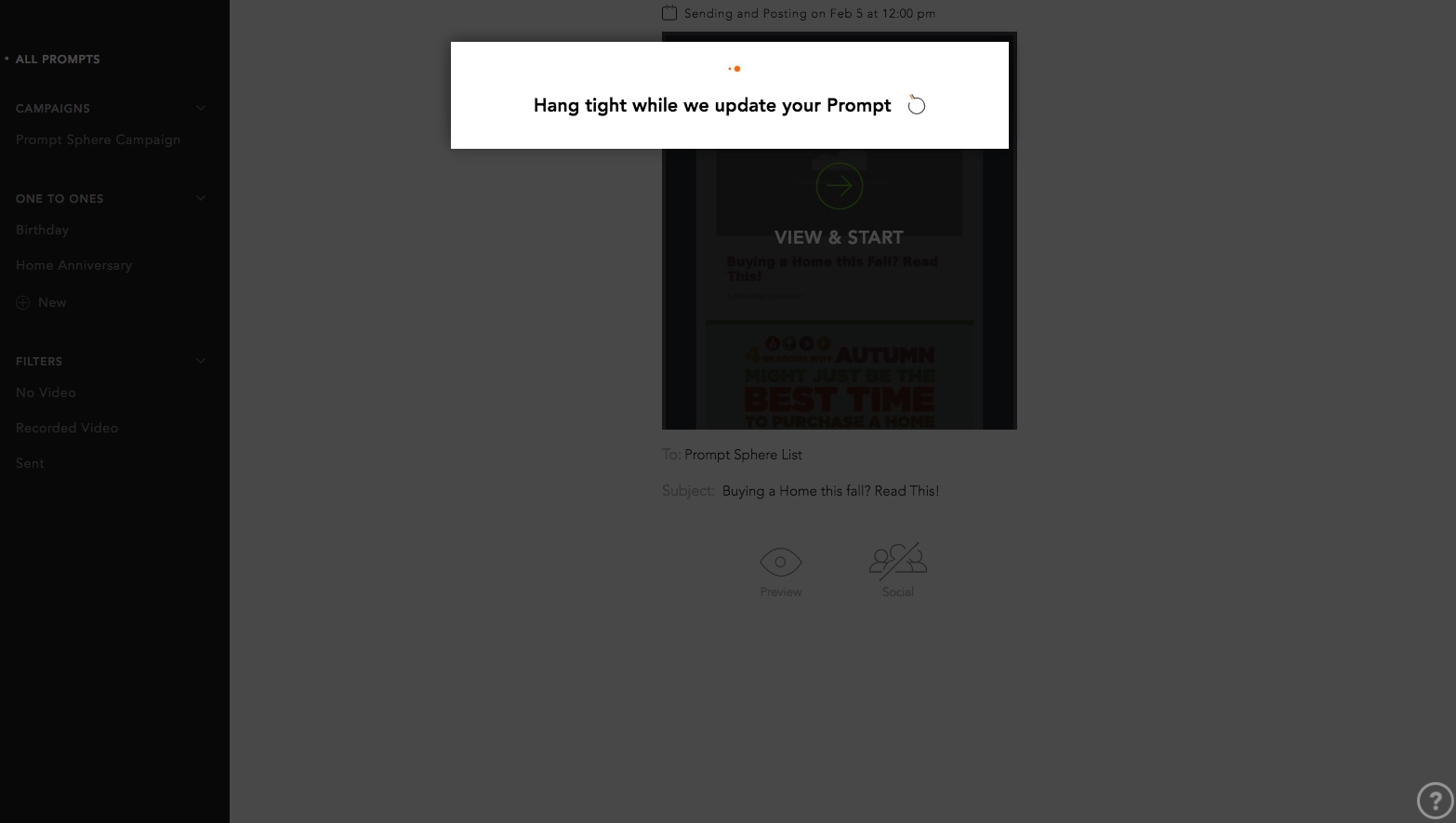 Now the Prompt email will update. This may take a few minutes.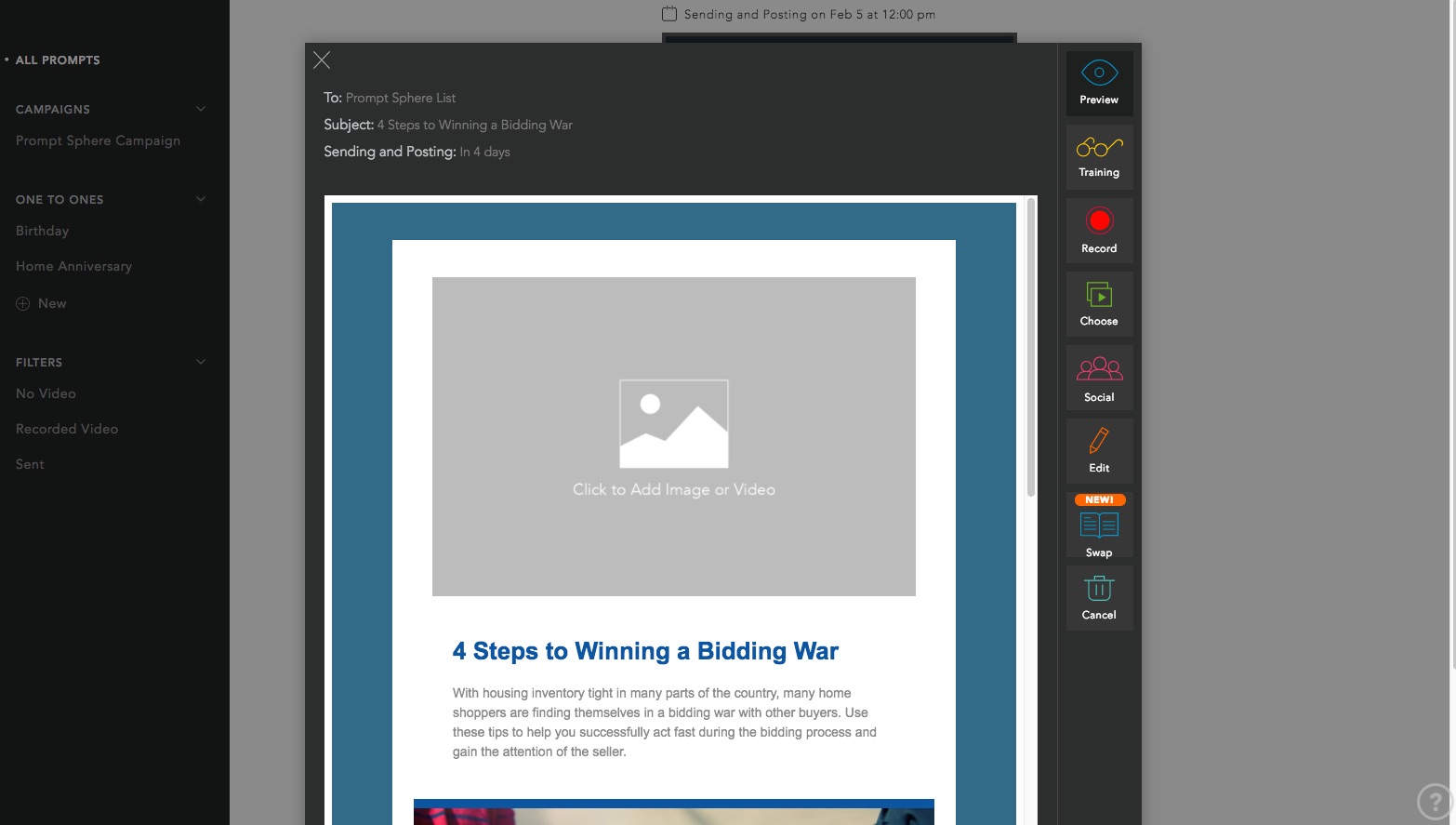 Once it loads, your new Prompt content will be displayed instead of the old one!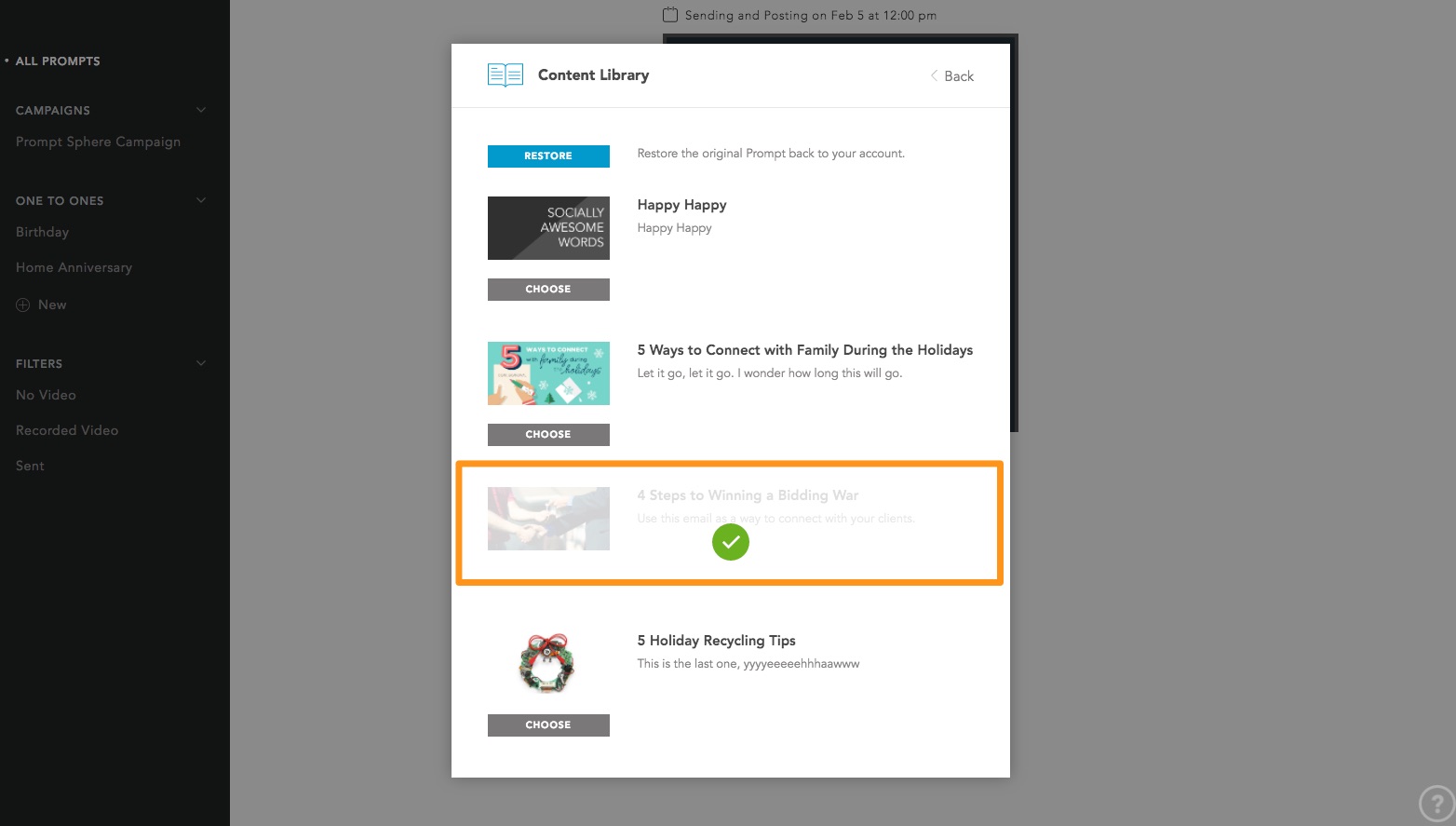 If you decide you don't want that one either, you can click the "Swap" icon again and swap content as much as you want. When you open the content library, you will see which piece of Prompt content you currently have in your Prompt email. If you have multiple campaigns happening, it will also show you the other piece of Prompt content in use so you don't send the same material in two different campaigns.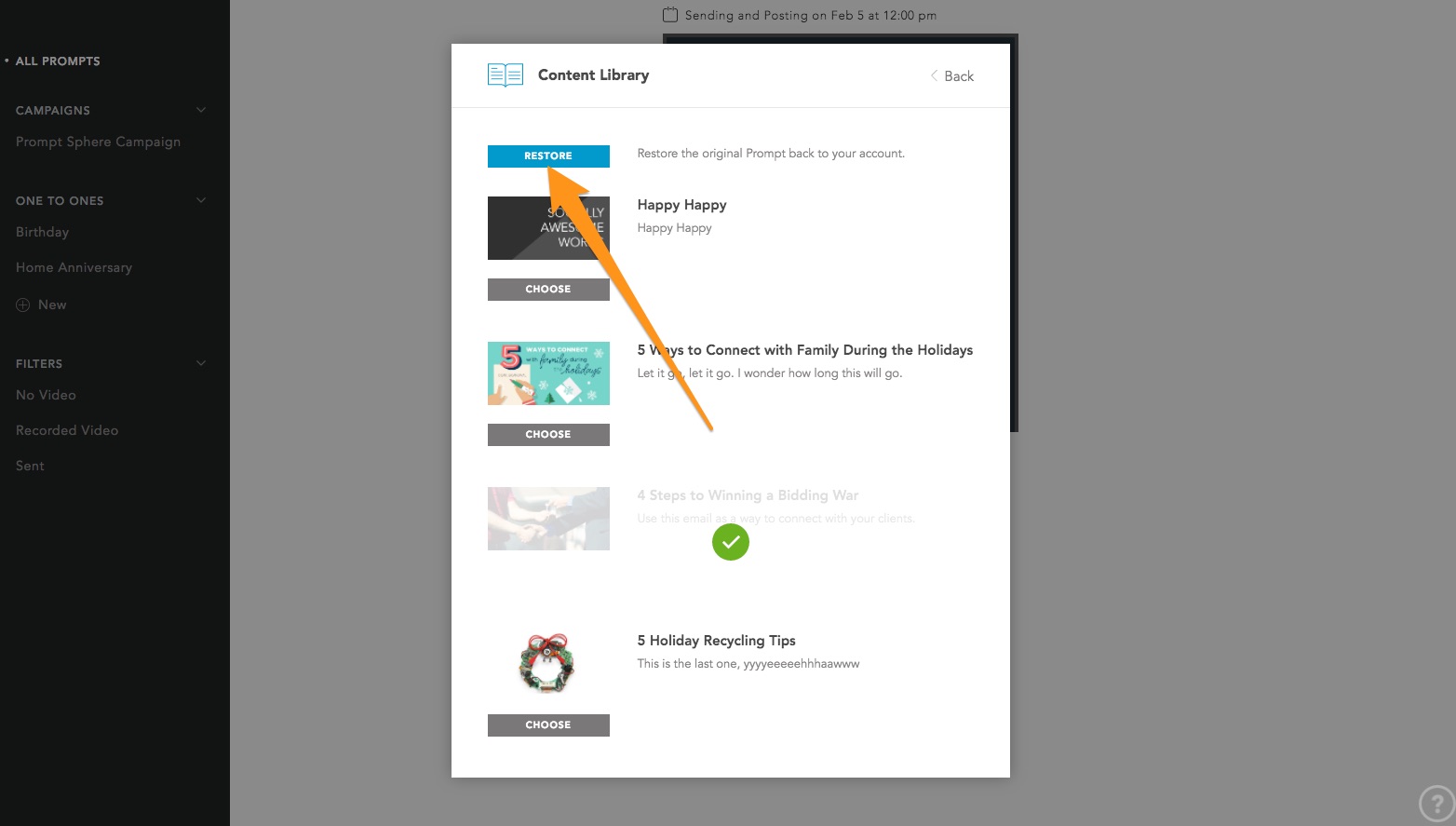 If you decide that you don't want any of the other choices and would like to go with the original Prompt email provided, click the "Swap" icon and click the "Restore" button at the top of your content library. This will load the original Prompt email that you had before you swapped!