With Prompt, we provide you with four different pieces of content to choose from, updated once a quarter. You can pick and choose which content to include in your emails, based on what you feel is relevant, timely, and comfortable for you.
Gone through the choices but decided you want to go back to the original Prompt email? No problem — you can restore your original Prompt email.
Check out this video to learn how to swap your Prompt content or restore it back to the original Prompt email.
To learn how to edit your Prompt email, head on over here.
If you'd prefer to read, here's a step by step:
Step 1: Log into your BombBomb account where you will be taken to the Prompt tab. In your Prompt carousel, scroll through your available Prompt emails and click "View & Start" on the one you'd like to change.
Step 2: When your Prompt email opens, click the "Swap" button on the right panel to change the content in that email.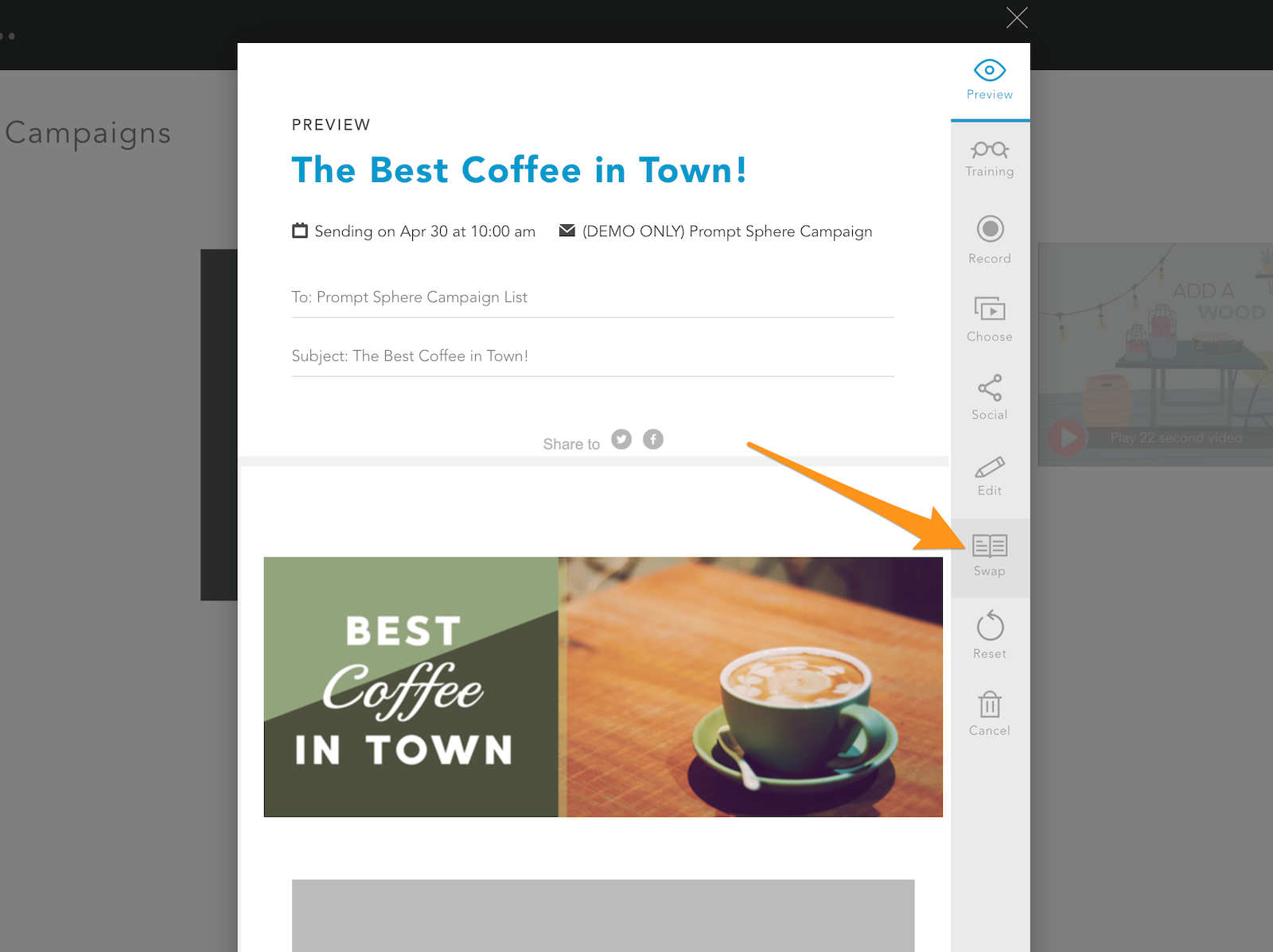 Step 3: Here, you will see your content library. You can choose any other available piece of Prompt content from your library. This library will be updated at the beginning of each quarter — so you always have have new evergreen content to choose from. Click the "Choose" button underneath the piece of content you'd like to use instead.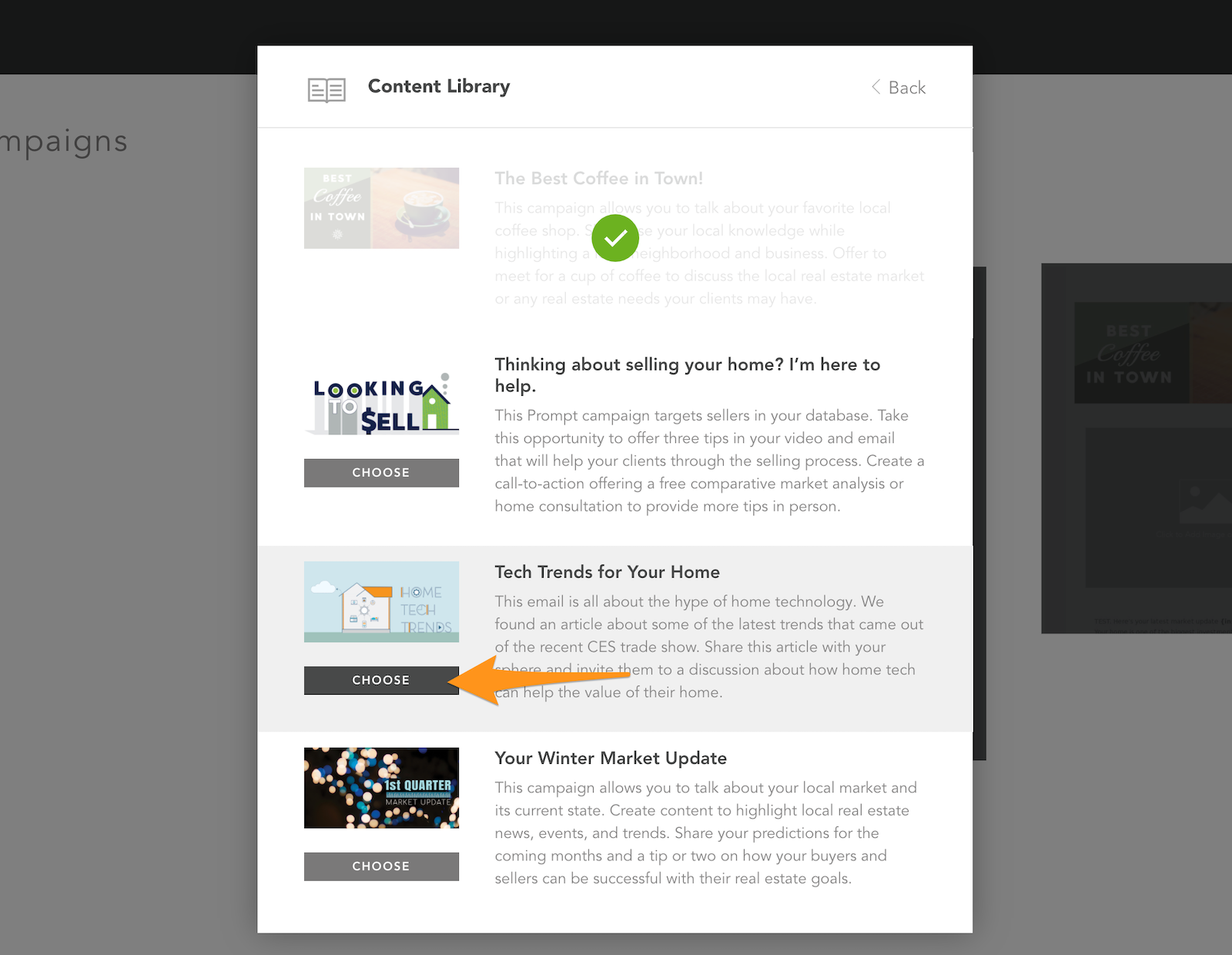 To restore your content, you can click the "Swap" icon again, and then click the "Restore" button at the top of your content library. This will load the original Prompt email that you had before you swapped!