For real estate professionals, thriving on social media is a big contributor to business. Prompt provides our subscribers with three pre-written posts specifically for social media — in addition to your Prompt email campaign!
These posts are different from your Prompt emails (which can be shared to social media) because they are written specifically for your business pages on Facebook, Twitter, and/or LinkedIn. Now you can connect to your sphere of influence through social media on a regular basis, just as you do through email.
To learn how to connect and edit your Prompt social media campaigns, watch this video or keep reading below.
If you'd prefer to read, here's a step by step:
Step 1: Click on the Prompt tab in your BombBomb account. Both your Prompt email campaigns and your social posts will display in the Prompt carousel. Above each campaign, it will list if it is for email, Facebook, or LinkedIn.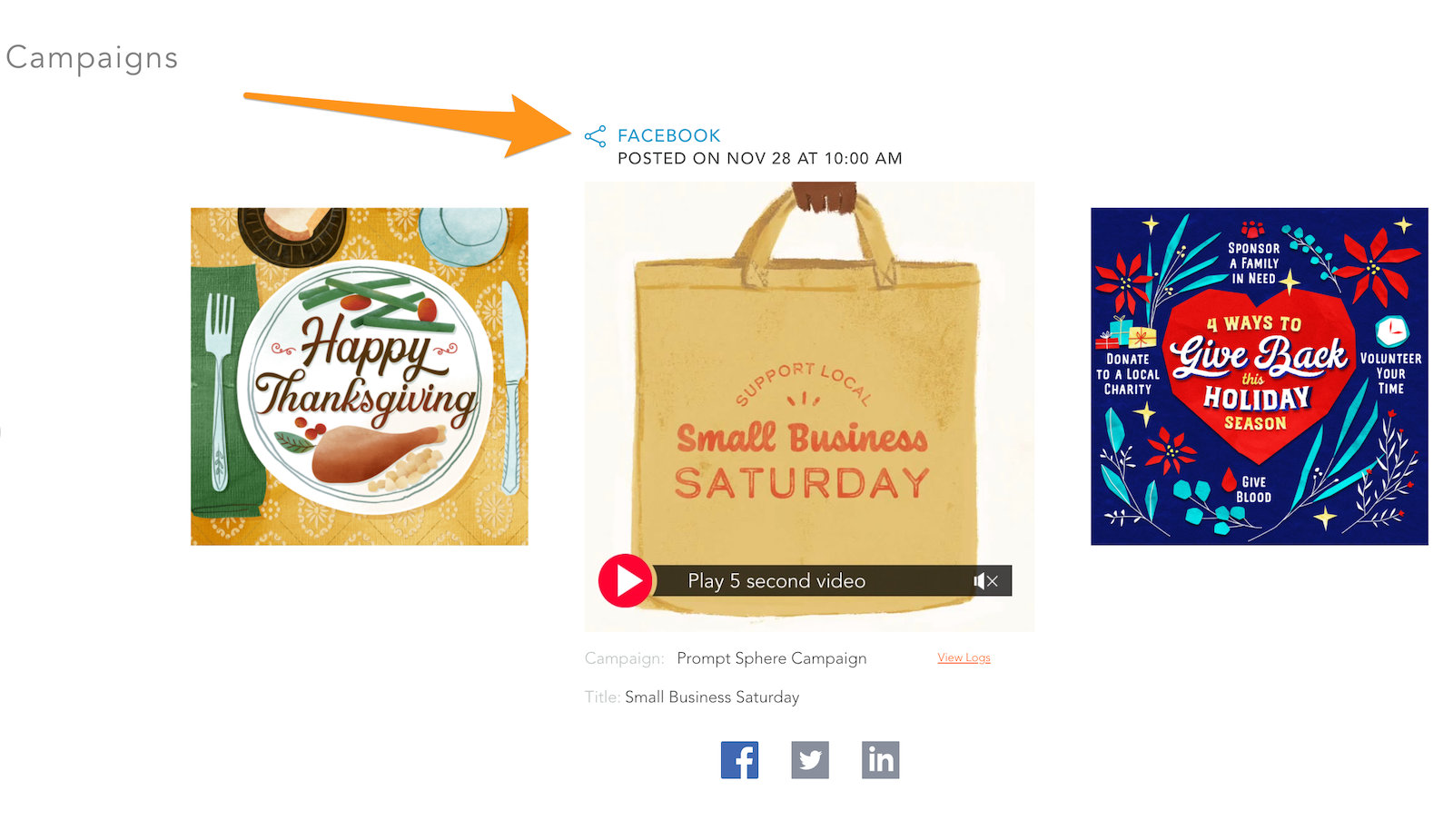 Step 2: To connect your social media platforms, click "Social Settings" in the left panel.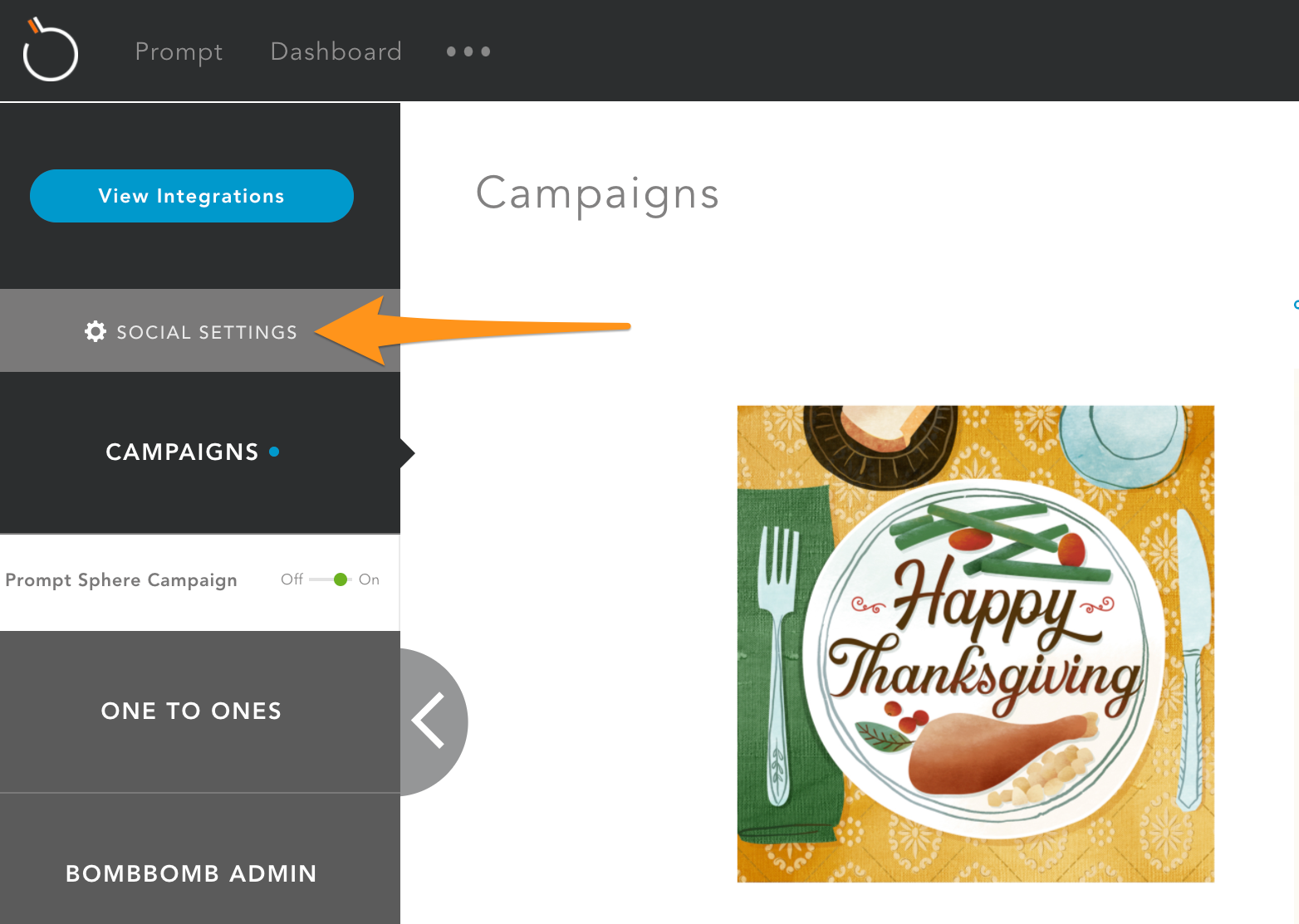 Step 3: To connect to a social media platform, click "Connect Now" next to the one you'd like to connect. You will be prompted to allow BombBomb to connect to your page.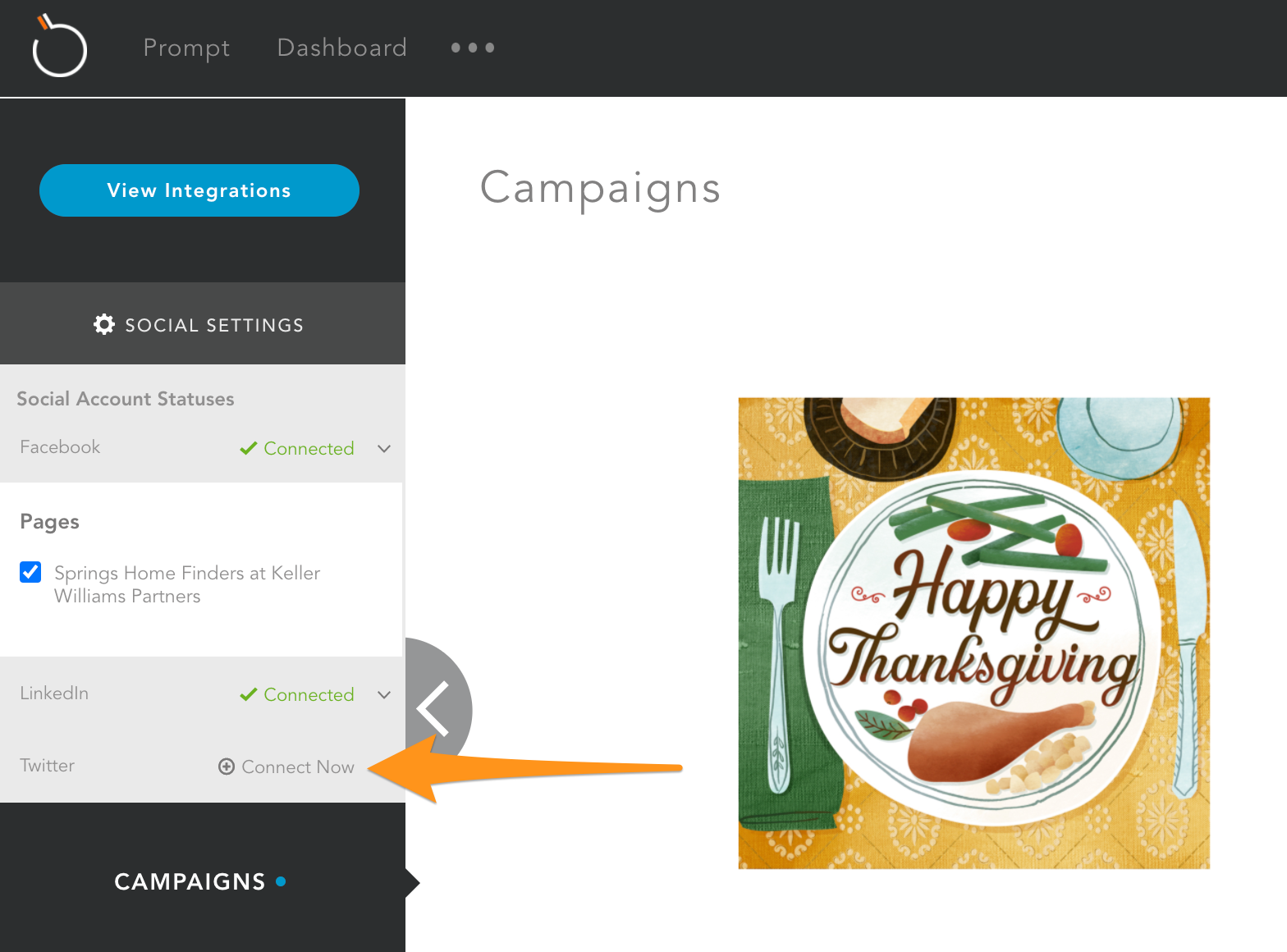 To disconnect from a social media platform, click on the dropdown next to "Connected" and then click "Disconnect from [social media platform]."
Step 4: To view or edit a social post, click "View & Start" on the Prompt carousel.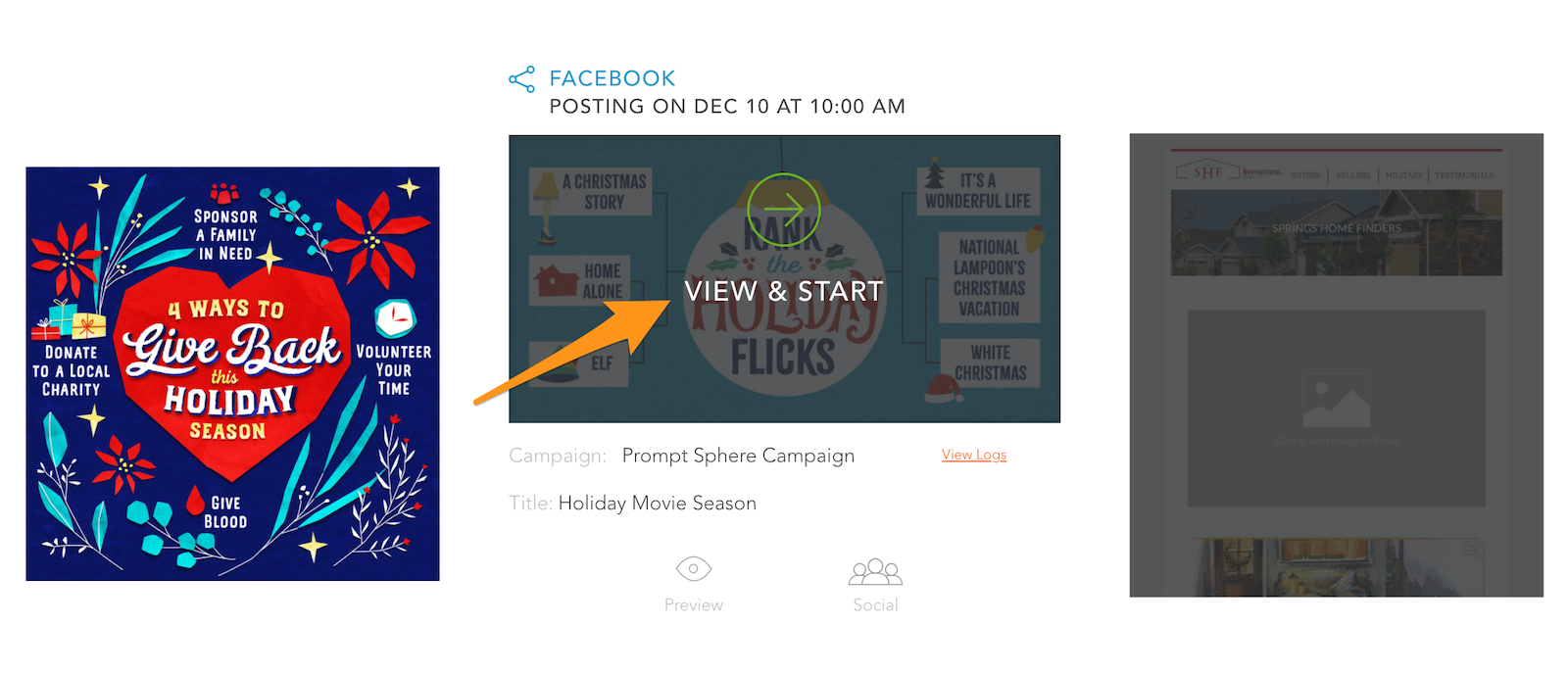 Step 5: If you are not yet, you will be prompted to connect to whatever social media accounts you chose in your Prompt sphere campaign settings. Go through the necessary steps and once you are properly connected, you will be taken to a preview of the social post. You can write your own message in the text box, or click "Suggested Message" to use our pre-written message. (If you want to post to Facebook, you have to copy then paste the suggested message, as Facebook rules say we cannot post on your behalf).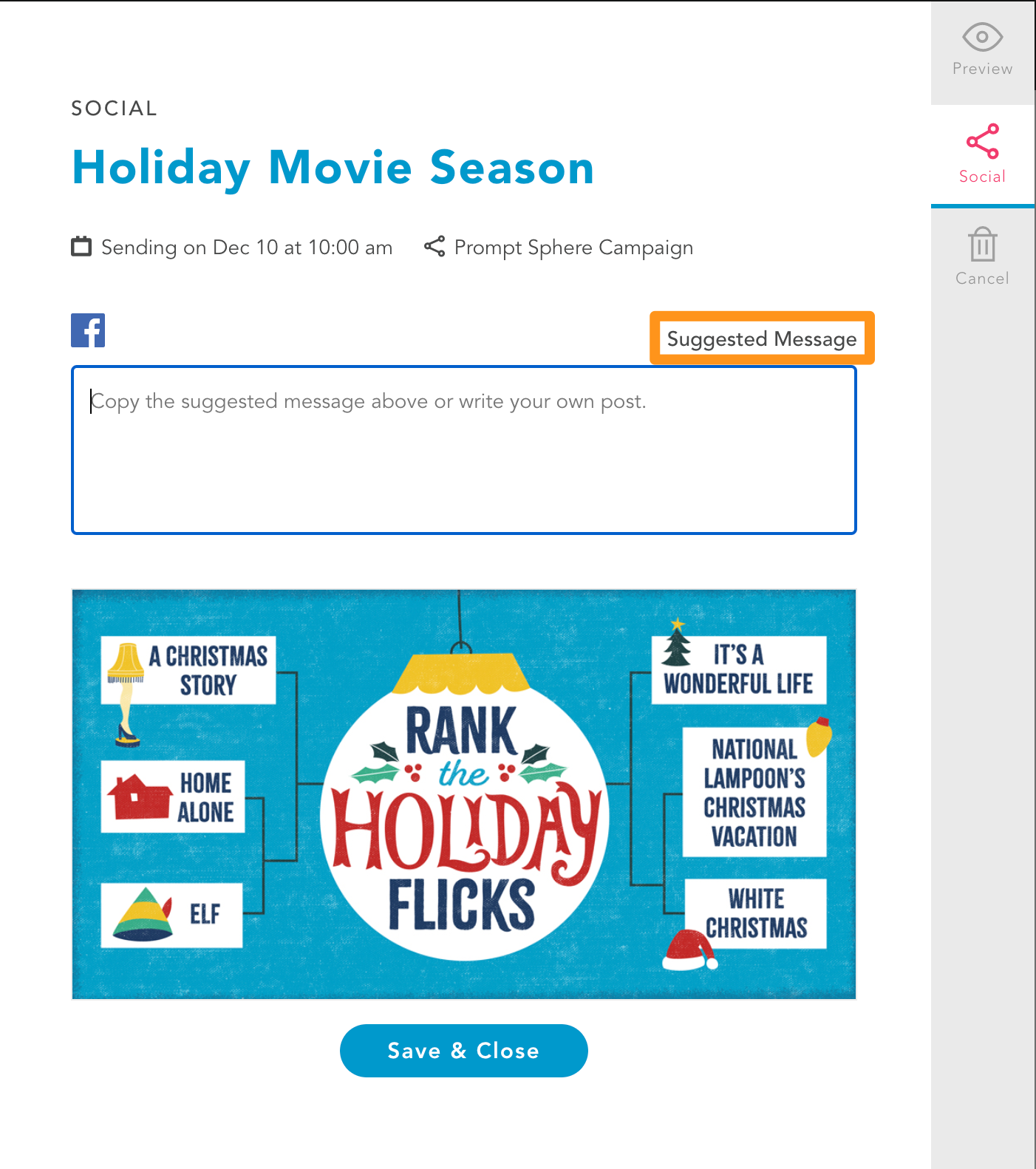 Step 6: Once you're finished reviewing or editing the text to the Social Prompt, click the "Save & Close" button. Now your edited content will post at the scheduled time!