The authentication between Facebook and your BombBomb account temporarily disconnects every 60 days, sometimes more frequently. This is completely normal and for your security; we want to protect your account and your identity!
You'll be required to verify the connection every two months by clicking the "Reconnect to Facebook HERE" link in your email. This lets Facebook know that you want us to publish posts on your behalf.
Rest assured this does not break the actual Facebook integration for your account - it only temporary disassociates the two platforms until you say everything is good to go.
To see how to restore your authentication on Facebook, take a look at the step by step instructions below: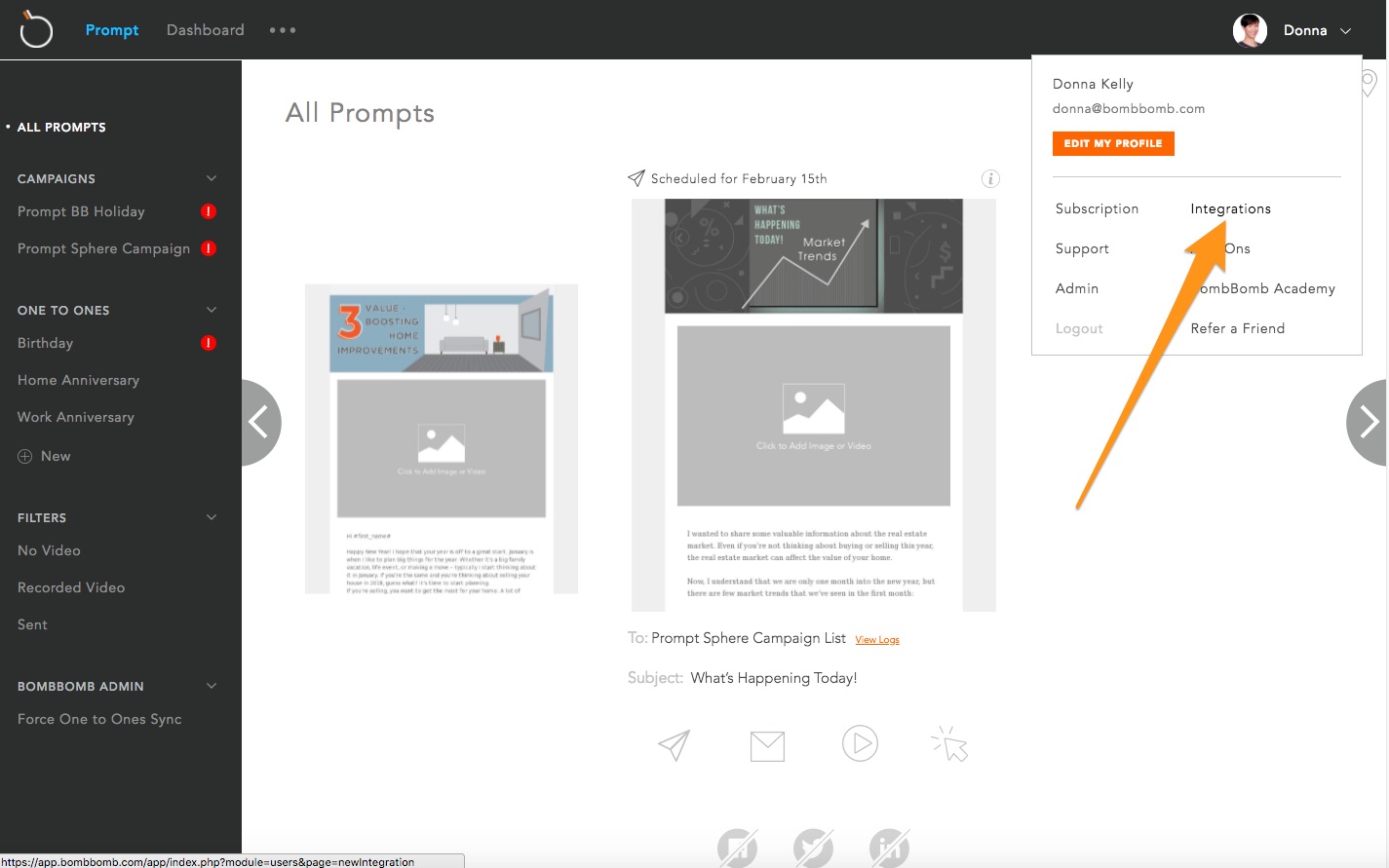 If your authentication with Facebook fails, you will see in your Social Prompt settings that your Facebook is disconnected, or you will receive an email letting you know that the connection has been disrupted. To fix this, log into your account and hover over your name in the upper right corner. Then, click on the "Integrations" option.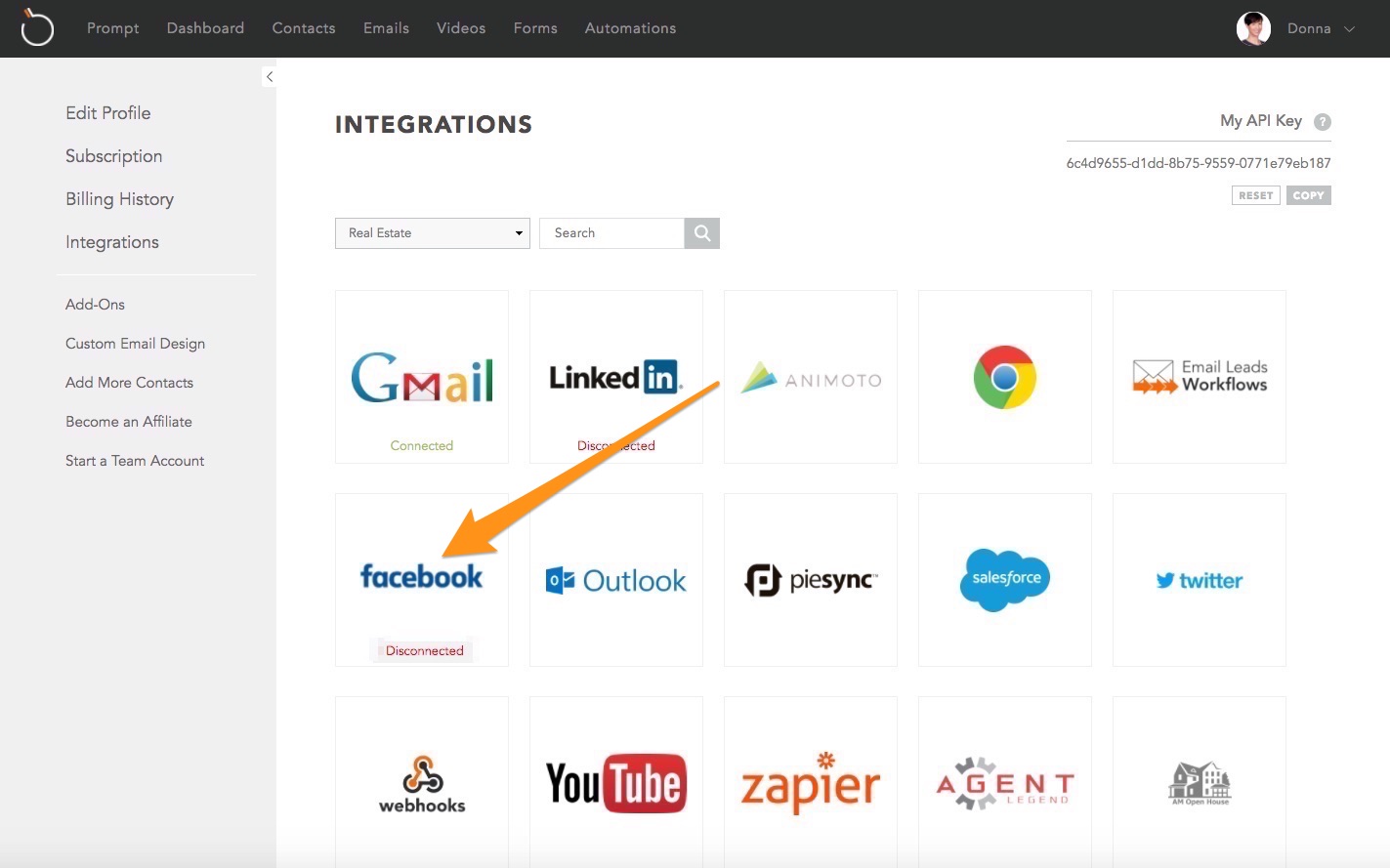 You will then be taken to the Integrations page. Find "Facebook" on the list of integrations (or search for it in the search bar at the top of the page) and click on it.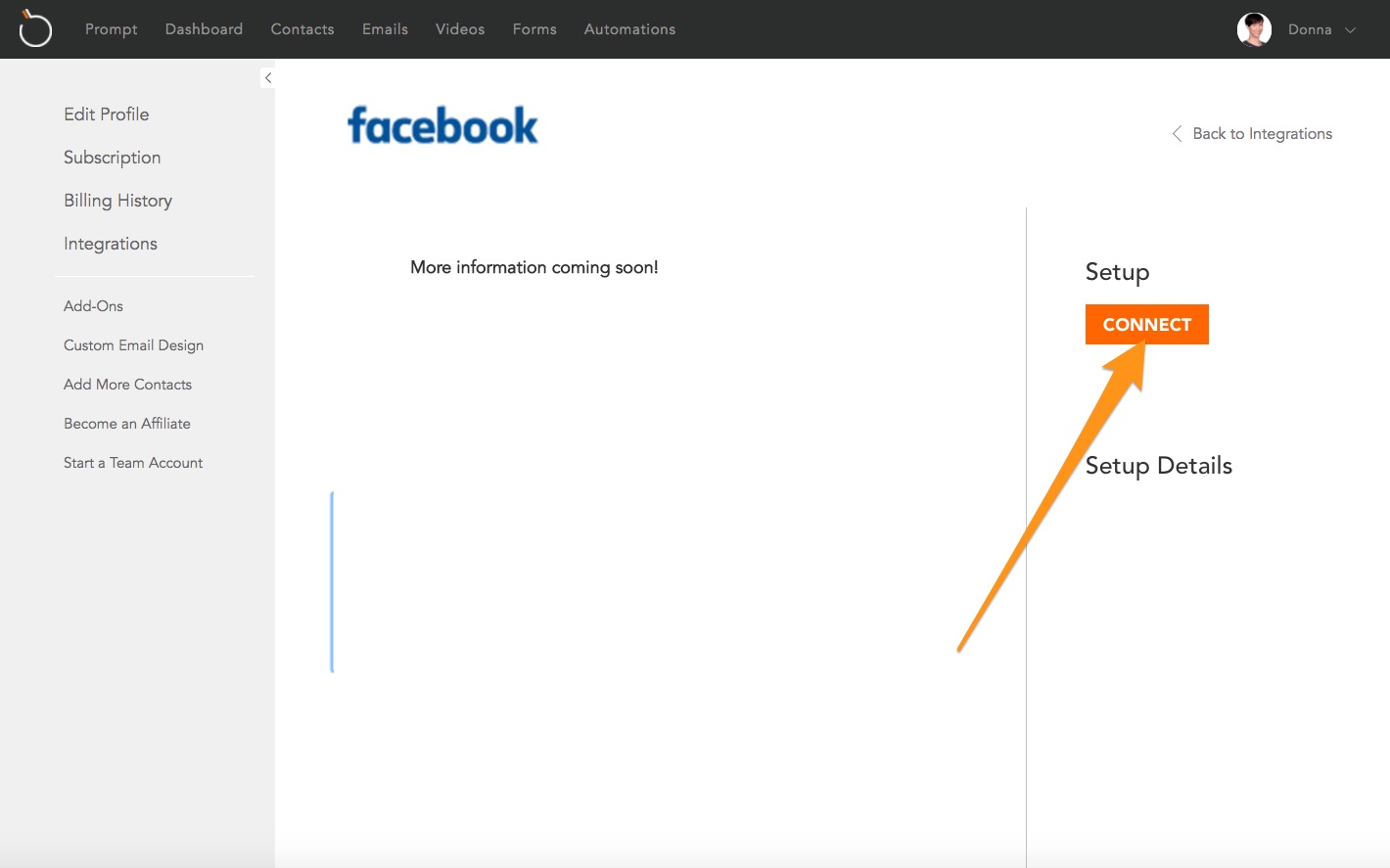 This will open the Facebook integration page. On the right side underneath "Setup," click the "Connect" button (or, if it says "Disconnect," then click that first and then click "Connect"). You will then be prompted to log into your Facebook business page. Just follow the prompts to allow BombBomb permissions, and you're all set!