*Compatible with Outlook desktop versions 2010, 2013, 2016, and 2019. If you have an Outlook 365 account, you can download Outlook 2016 and use this add-in. Click here to directly download the installer.
BombBombers everywhere who use Outlook in their daily workflow at the office - the time has finally come.

We're excited to show you our feature for Outlook users - the BombBomb add-in for Outlook! Now, Outlook users can record and send video email right from within their Outlook email server. There's no need to bounce back and forth between platforms; now with the BombBomb add-in, do everything you need to build relationships right from your Outlook account.

With the BombBomb add-in, Outlook users also receive real-time notifications when their recipients engage with their email. You'll get alerts for when people open your email, play your video, or click your links - right as it's happening. Additionally, each video you record in Outlook is automatically saved right to your BombBomb account. Never lose a video or miss a follow-up opportunity again.

To learn how to install and use the BombBomb add-in for Outlook, check out the video above!
If you'd prefer to read, here's a step by step: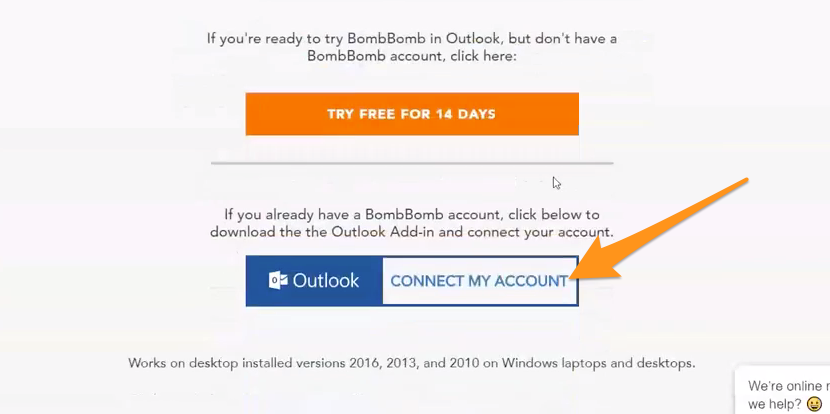 Click the link in the paragraph above to directly download the Outlook add-in to your system. Alternatively, you can head to BombBomb.com/Outlook and click the "Connect My Account" button at the bottom of the page. Once you've downloaded it, restart your Outlook application. You will see this pop-up that explains you can now send video in your Outlook platform. Click the "Continue" button.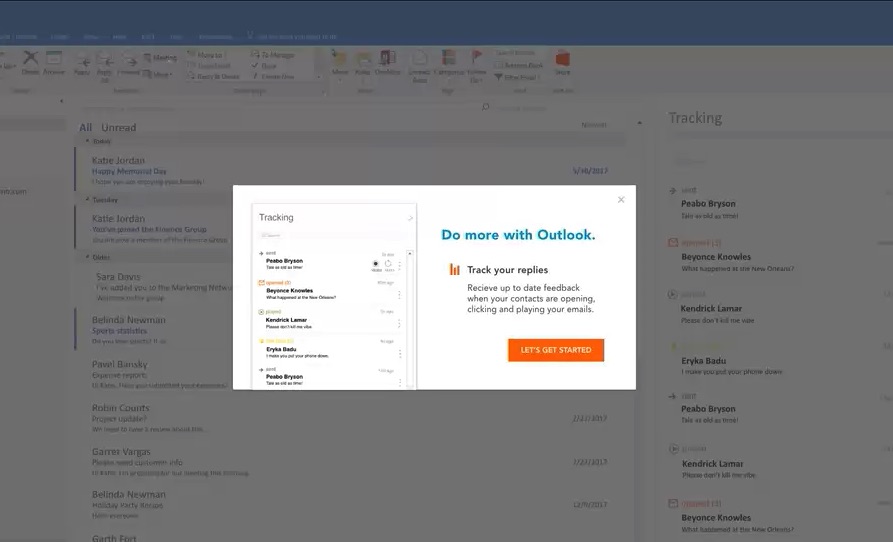 You will see another pop-up explaining that you will also be able to track your replies from your emails sent. Click the "Let's Get Started" button.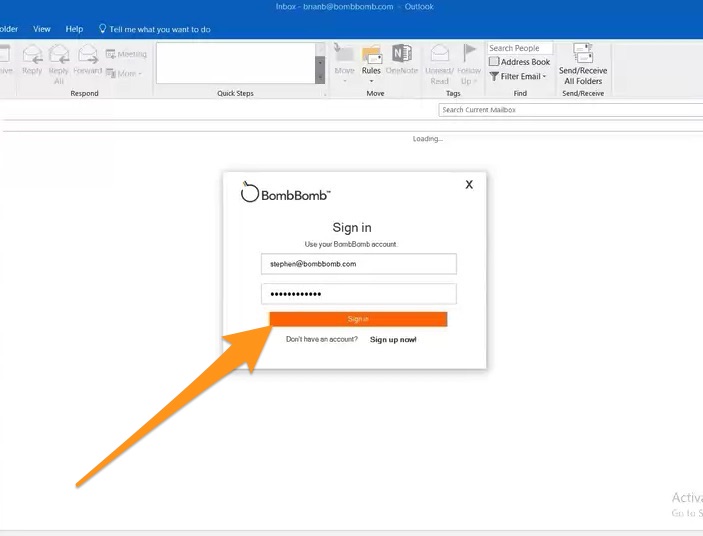 You'll then receive a BombBomb pop-in prompting you to sign into your BombBomb account. Type in your BombBomb credentials and click the "Sign In" button.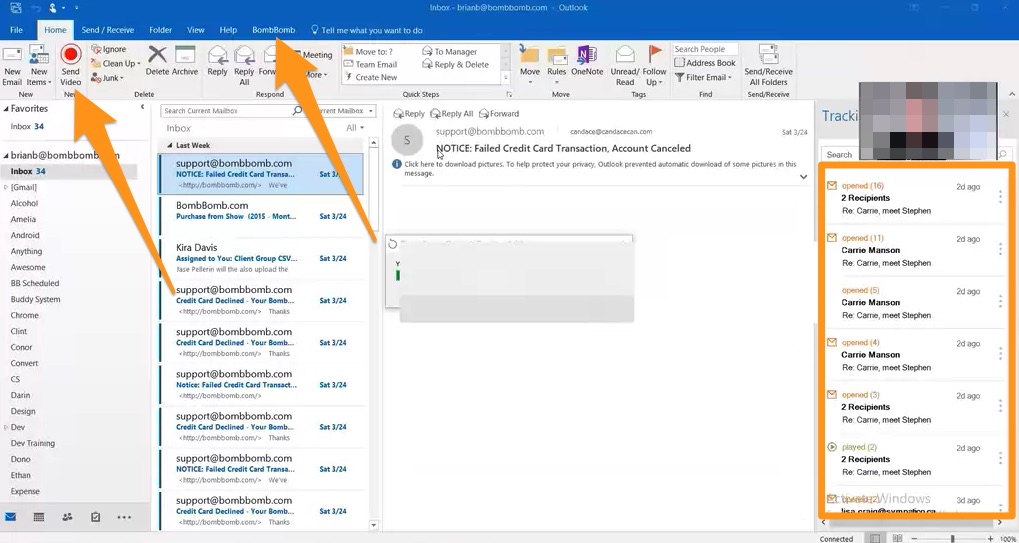 You'll notice a couple changes in your Outlook email. First, you'll notice in the Home tab, you'll have a "Send Video" button with a recording icon. You can click this to immediately record a video and send it to a recipient. You will also have a "BombBomb" tab where you can access your BombBomb settings. On the right side of your screen, you will now have a tracking panel that will show you your tracking statistics from your sent Outlook emails.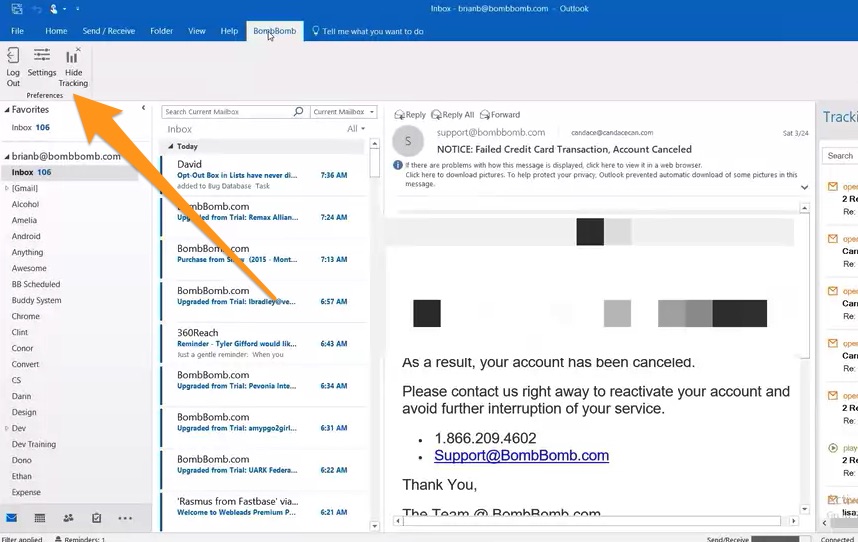 In the BombBomb tab, you can turn on/off tracking for all of your emails, access your BombBomb settings, or log out of the BombBomb Outlook add-in.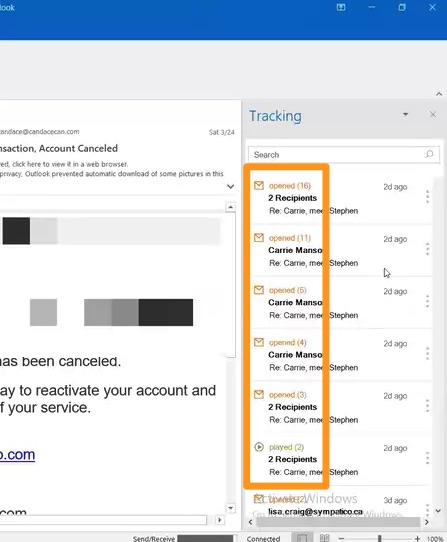 In your tracking panel, you will see each email you've sent and the last time it was opened, clicked, or played. It will also show you how many times each action has been done (i.e., 3 plays). This tracking panel updates every 30 seconds, so you will receive tracking information in almost real-time.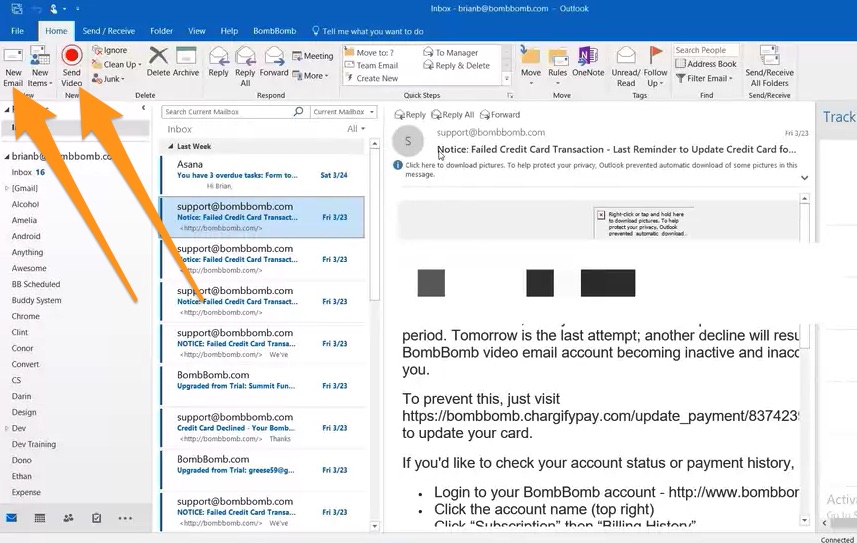 To send a video, you can either click on the "New Email" button or click the "Send Video" button. If you click "Send Video," it will bring up the recorder immediately so you can record as soon as possible. For this demonstration, we'll click the "New Email" button to show what you'll see if you decide to compose an email first.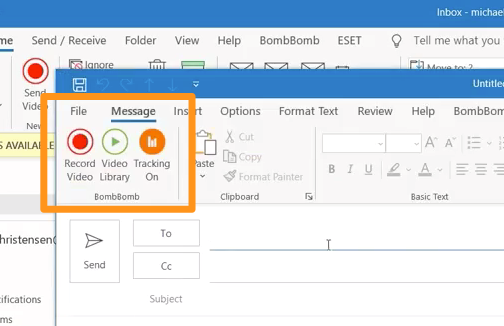 When you open a new email, you'll see three buttons on the left side: "Record Video," which brings up the video recorder, "Video Library," which allows you to access other videos you've recorded, and the tracking button. You can click the tracking button to turn tracking on or off for this specific email - to turn tracking on or off for ALL emails, you will need to go to the settings in the BombBomb tab. That's it - now you can begin recording and sending videos in Outlook!