If you are a team administrator, you know that teams change! Luckily, changing your seat count is quick and easy. In this article, we'll show you how to add seats to your team to reflect the changes your company is experiencing.
(If you'd like to learn how to add, remove or deactivate specific team members, click here.) 
Watch this video to learn how or keep reading below. 
Here are the step-by-step instructions.
Step 1: Click on the Team tab of your BombBomb account. Then click "Manage Team" on the left panel.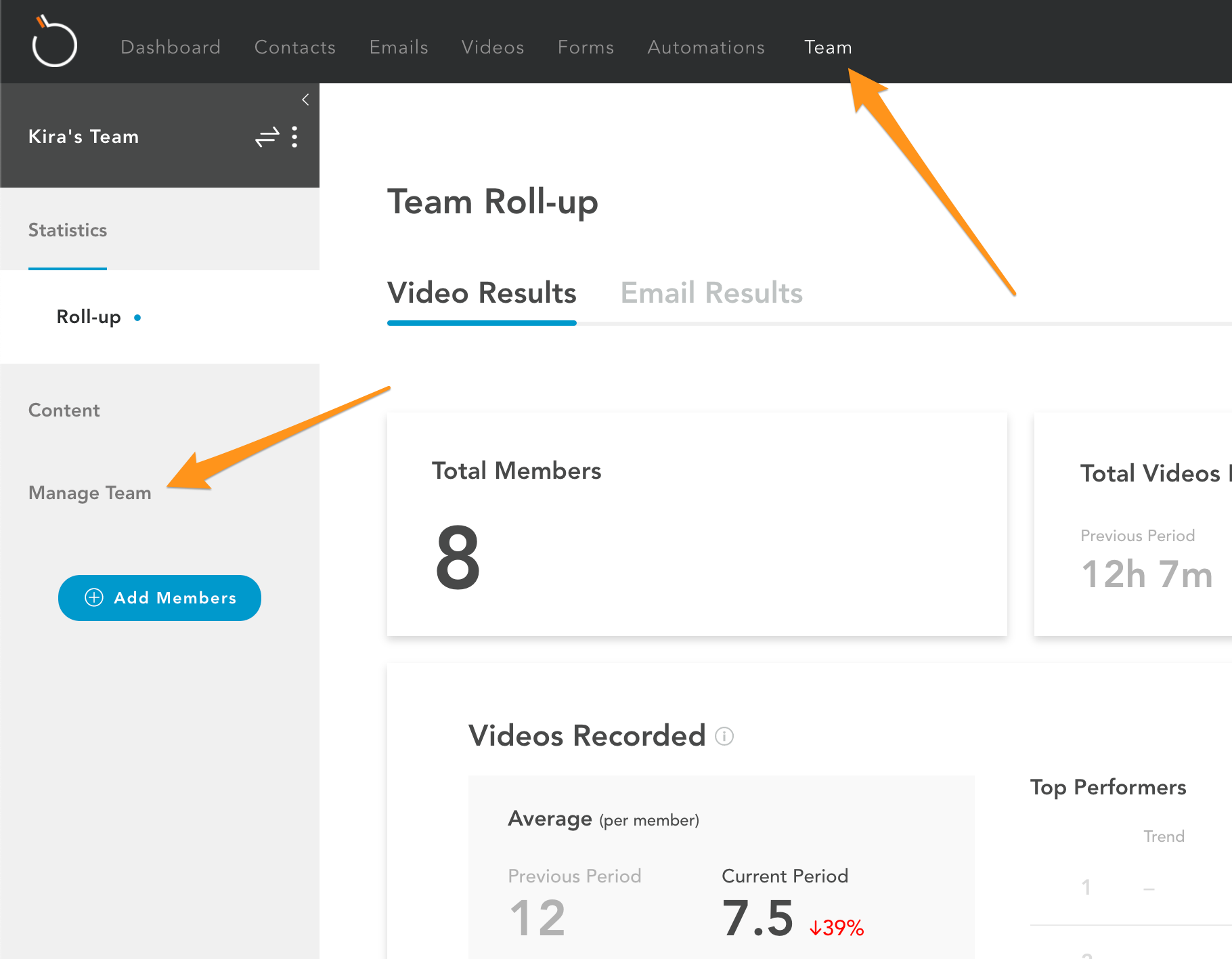 Step 2: Click on "Team Settings" on the left panel. On the Team Settings page, you will see how many total seats you have, how many are occupied, how many are open, and how many of your invites to team members are pending. 
Step 3: To increase the number of seats in your team, click the dropdown arrow and select the number of seats you'd like to change to. This will show you the change to your cost. Click "Change my seat count." (Note: The photo below represents one team's pro-rated amount, and is not representative of our Team pricing.)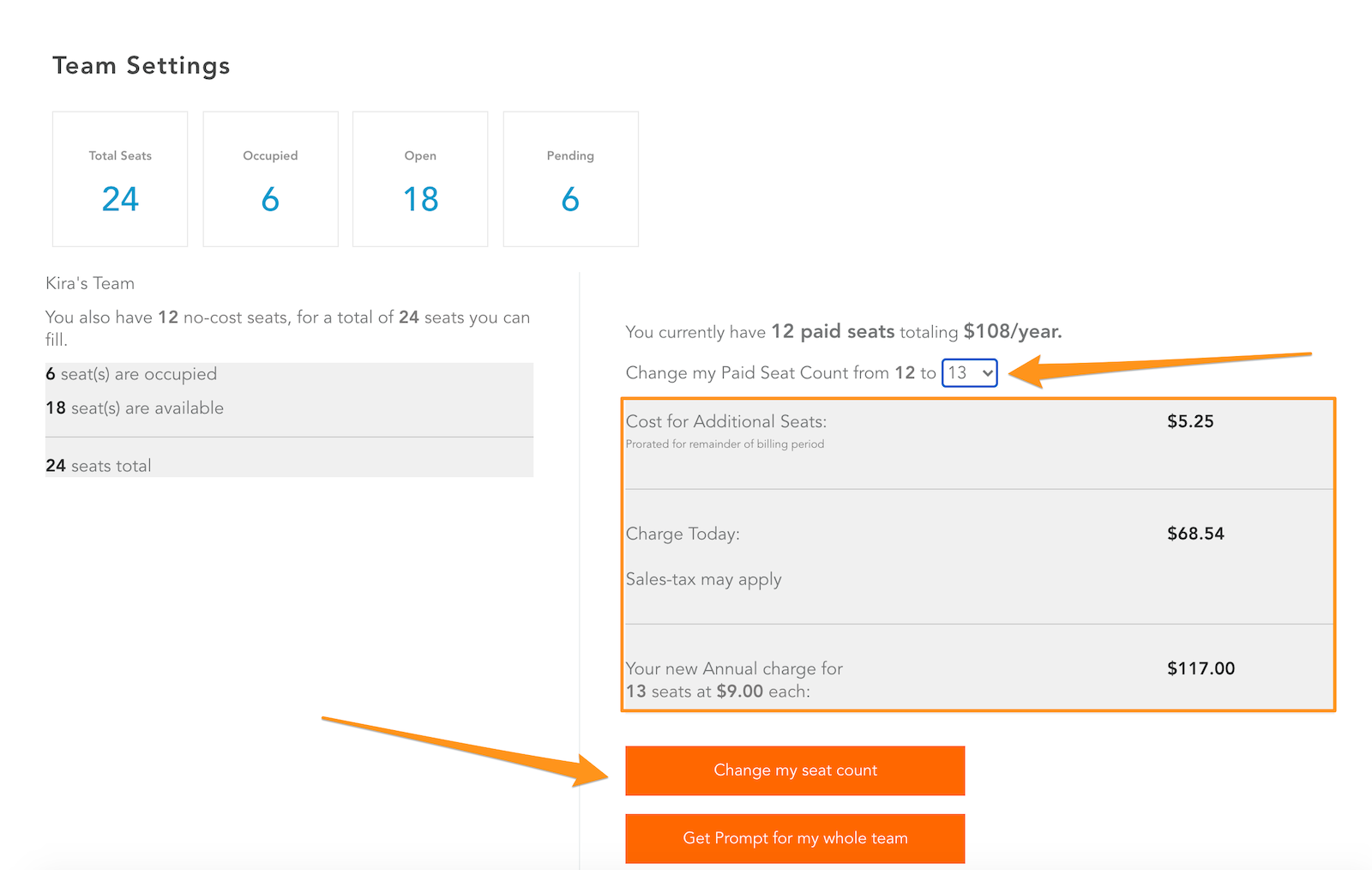 Step 4: You will see a pop-up that states the card on your account will be charged immediately. Click "OK." (If you are decreasing the number of seats in your account, this will be a prorated credit that is applied to the remainder of the billing cycle.)

Refresh your page to see the change in seat count reflected in your team settings.
Learn how to invite members to your team!